Key Takeaways:
Know why last-mile delivery been a concern to many logistics businesses.

A list of challenges that one might face in last mile delivery.

Check how Upper offers tech-driven solutions for seamless delivery.
61% of delivery businesses believe that the last mile is the most inefficient part of their supply chain.
As consumers are attracted to eCommerce to shop for everyday needs. The logistics industry is flourishing, and the increase in demand has given birth to last-mile delivery. It is a crucial part of supply chain management as it refers to the transportation process from a warehouse to customers' addresses.
The growing demand needs fast, efficient, and cost-effective delivery of products and goods to consumers. Having said this, there might be chances that logistics companies face a number of challenges.
Herein we will discuss in detail the growing concern of last-mile delivery and consider the major last-mile delivery challenges with easy ways to solve them.
Let's start with why last-mile delivery is a concern.
Why has Last-mile Delivery been a Concern to Logistics Businesses?
The issue of last-mile delivery is becoming a worry in today's ever-changing business environment. Transporting goods from a distribution center to their ultimate destination, which is frequently a customer's doorstep, is this crucial stage that has drawn attention from both customers and businesses. There are several reasons for the growing obsession with last-mile delivery.
Firstly, the explosive growth of e-Commerce has completely changed how people purchase, with a never-before-seen level of consumer adoption of online retail. This change in perspective has led to a notable rise in the volume of parcels, which is placing more pressure on delivery networks.
Customers' expectations for prompt service have increased as they become accustomed to convenient and quick deliveries, placing a great deal of pressure on businesses to offer last-mile solutions that are both quick and effective.
Together, these elements highlight how urgent it is to develop novel approaches to deal with the increasing complexity of last-mile delivery, fueling the search for efficient and sustainable solutions.
Let's now find out the challenges faced by delivery management in offering last-mile logistics.
What are the Challenges in Last-mile Delivery?
1. Traffic congestion
Urban regions are particularly susceptible to severe traffic congestion because of the high vehicle density and poor road infrastructure. Delivery times are extended, fuel consumption rises, and operational expenses rise as a result of the delivery trucks' slower delivery speeds. Furthermore, traveling through heavy traffic might result in missed delivery deadlines, irate clients, and a general decline in delivery effectiveness.
To address this issue, businesses can spend money on cutting-edge systems for route optimization that use real-time traffic information to determine the most effective routes. These technologies assist drivers in avoiding traffic jams and cutting down on idle time by integrating historic traffic patterns and real-time updates.
Additionally, using alternate delivery techniques for short-distance deliveries, such as bicycles, electric scooters, or even pedestrian couriers, might avoid traffic jams and enable faster more agile deliveries.
2. High costs
The last-mile delivery segment is expensive for both the business and the customers. With the sudden increase in demand, businesses find it costly to integrate the infrastructure to handle the demand for cost-effective and timely deliveries.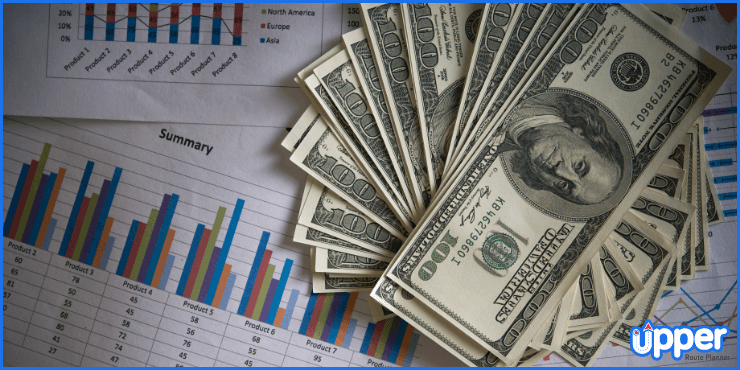 The lack of quality last-mile delivery software makes it even more difficult to streamline the complexities of the last-mile delivery process. Adding fuel to the fire, businesses need to allocate money for sophisticated routes, extra stops, failed deliveries, driver's salaries, and robust fleet management.
If, unfortunately, a package is delayed or fails because of friction in the last-mile delivery logistics or entire supply chain, the delivery cost doubles up and can result in severe losses.
Talking about the rise in delivery cost, half of the customers abandon their carts and don't proceed further in the shopping process because of the extra shipping cost.
The inefficiencies in last-mile delivery can result in a higher cart abandonment rate, and it becomes difficult for businesses to sustain their delivery business.
3. Limited access to remote areas
Logistical challenges arise when delivering to isolated or rural areas is inadequate and poor. Deliveries may be delayed or possibly fail if some places are inaccessible.
To address this issue, businesses should set up regional distribution hubs that are carefully positioned closer to rural areas. Businesses can streamline processes and accelerate delivery times by cutting the last-mile delivery distance. Customers in remote locations can easily access their orders by working with local shops or community centers to act as delivery or pick-up hubs.
4. Last-mile delivery costs
As already mentioned, supply-chain networks are under tremendous pressure as a result of the rising needs of continuously shifting client demands. Additionally, when customers are ready to pay more for these expedited shipping alternatives, maintaining such a rigid distribution network still presents a significant logistical challenge.
Costs associated with last-mile delivery often make up 40–50% of an organization's total delivery cost. The difficulty to deliver still exists while reaching the customer, which alters supply-chain networks delaying last-mile logistics.
Additionally, the transport must bear the costs in situations when they cannot be passed along to the final customer, such as failed or delayed deliveries, rejected deliveries, etc.
5. Seasonal demand fluctuations
Peaks in demand around holidays and special events can put a strain on delivery resources, causing deliveries to be delayed and personnel to be overworked.
Businesses can employ seasonal or temporary employees to handle increasing order volumes to manage seasonal swings. Surge pricing during peak hours encourages to implement of last-mile delivery trends, such as selecting delivery windows that aid in more equally distributing demand. Customers' expectations are managed, and discontentment levels are reduced through open communication about potential delays during times of high demand.
6. Real-time visibility
Depending on the drivers' calls from pit stops or the daily activity logs that were kept. Inefficiencies such as communication, breakdowns, and the inability to handle emergencies quickly. This leads to the failure to maintain the consistency of route optimization. Such inefficiencies might rapidly turn into significant issues given the intense competition today.
Customers of today also expect to know where their packages are in the delivery process, particularly during the last mile. They want to know everything, including where their driver is, how much longer it will take, and the precise ETA.
While it is one thing when everything goes as planned, these kinds of "real-time demands" put a tremendous amount of pressure on the supply-chain network and cause a whole new level of complexity.
7. Delayed deliveries
One of the major difficulties that shipping and delivery businesses face is the delay in deliveries. Businesses incur costs when they are unable to meet deadlines. Delays in delivery damage a brand's reputation, boost customer attrition and hurt your business's bottom line.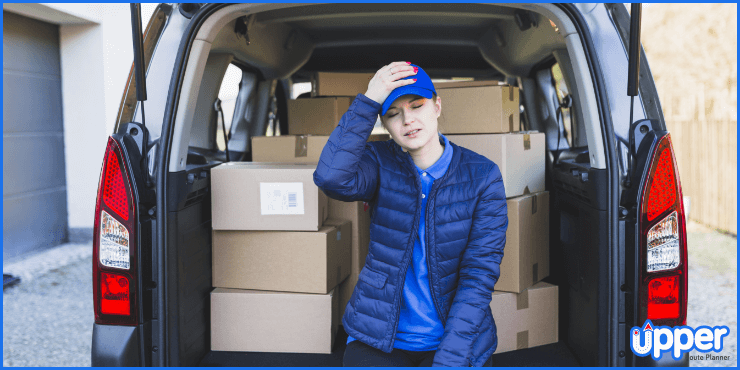 Therefore, you require a same-day delivery strategy that enables you to make deliveries on schedule. The answer is to develop a system for route planning and to guarantee openness and seamless communication at all levels.
8. Outdated technologies
You would be surprised to learn how many logistics companies still rely on antiquated technologies. Even when companies modernize, last-mile delivery is frequently disregarded for some reason. The upgrades typically concentrate on warehouse optimization.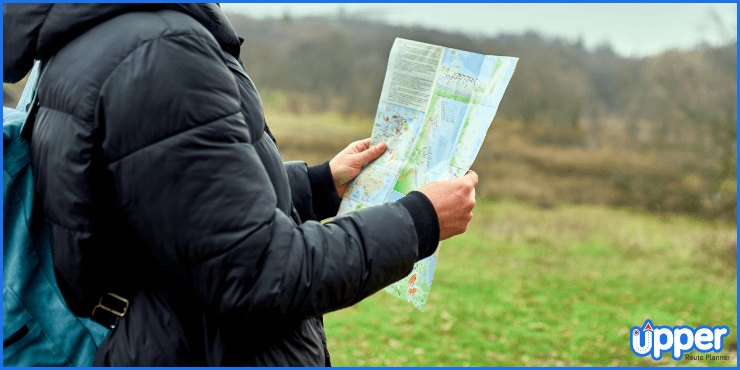 However, last-mile delivery can benefit greatly from minimal modifications. There is absolutely no justification when you take into account the advancements in shipping and transportation and the variety of contemporary choices at your disposal. You may even track and optimize delivery in real time by equipping your drivers with GPS devices and tracking software.
9. Reduced efficiency
The struggle to maintain customer satisfaction fuels last-mile delivery's growing efficiency. High productivity is essential for increasing fulfillment potential. Inefficient processes lead to increased delivery delays and irate consumers, especially when managing high order numbers.
Use last-mile delivery software to automate the procedure from the warehouse to the customer's door to solve this issue. Even in the event of last-minute alterations to the plan, it enables the rerouting of your workers.
10. Inefficient route planning
As we've already mentioned, when it comes to last-mile delivery, large vehicles are not used to transport items between distribution centers. Instead, it's a lot of single products traveling to lots of discrete locations, frequently dispersed around a metropolis.
As a result, planning the delivery route becomes a crucial step in the overall last-mile logistics process. Delivery times and mileage can increase significantly due to inefficient routing. However, route optimization software like Upper greatly simplifies the automation of the route design process.
How does Upper help you assist in last-mile delivery? Let's find out.
Upper – A Route Optimization Software To Overcome All the Last-mile Delivery Challenges
Upper offers comprehensive last-mile delivery route optimization to tackle the multifaceted challenges of quick delivery. By harnessing the route optimization algorithms, Upper empowers your business to navigate through traffic congestion, ensuring timely deliveries.
Removing duplicate addresses or wrong addresses will secure delivery options. Driver tracking and ETAs send to the customers enhance communication, granting customers visibility. Upper's route optimization software also contributes to seasonal changes to streamline operations. As a cost-effective solution, it helps in making it an indispensable asset to last-mile delivery.
Tired of Last-Mile Delivery Hurdles?
Say goodbye to delays and complexities – Let the features of Upper's route optimization revolutionize your deliveries.
Start Upper's FREE Trial

FAQs
There are multiple issues with last-mile delivery services, like high operational cost, time-consuming use of outdated technologies, inefficient route planning, and real-time visibility. The issues cause multiple hiccups in the scalability of delivery operations and hinder delivering a quality experience to the customers.
Last-mile delivery is considered difficult because it requires the integration of advanced technologies, the right strategies, and a professional workforce to manage the requirements and demands of last-mile operations. Most businesses cannot match the above prerequisites and consider last-mile delivery challenging to manage.
Yes, the last-mile delivery business is profitable because of the rise in demand for online shopping and the change in customer demands. Multiple retailers are switching toward the online business ecosystem, requiring last-mile delivery software to handle the most expensive and time-consuming segment of the supply chain.
Logistics companies can use dedicated route planning and optimization software to streamline and optimize their last-mile deliveries. It adds automation to the process and helps save fuel costs that help to positively impact the bottom line of the business and serve the customers well.
The last-mile delivery operations can encounter multiple communication problems due to the lack of robust last-mile software. You cannot communicate the message to your team in real-time and cannot solve the dynamic issues of your delivery drivers in quick succession.
Key success factors for last-mile delivery include efficient route planning using technology, real-time tracking and communication for customer visibility, adaptable delivery options such as time windows and rerouting, robust address verification to ensure accuracy, and a focus on customer satisfaction through secure and reliable delivery methods.
Conclusion
The last-mile delivery problem is an enduring aspect of Internet retail, and solutions are always changing. Utilizing all forms of technology, particularly route planning software like Upper, is currently the best course of action for small and medium-sized businesses.
Businesses may increase their bottom line and customer happiness simultaneously by being educated about the most recent trends and tackling difficulties head-on. A route planning and optimization software helps you bypass the roadblocks and hiccups because of manual pen-and-paper route planning and help you integrate automation in your delivery process. Get your 30 days FREE trial today!