Society has moved past the old-fashioned road map (even if you may want to use them for nostalgia purposes). There are now various apps available to help you find the best routes for travel, and many of them are free. If you are a business that makes multiple deliveries, you know the importance of a good tool to plan routes. You need an app that will get you to where you need to be without overcomplicating a journey. Thousands of drivers throughout the United States rely on route planners when completing an order. The key question for users is: "What is the best route planner with multiple stops online that's free?"
When making multiple stops, a delivery driver's primary concern is efficiency. The last thing you want to have to do is input a new address after every successful delivery. It slows you down and potentially prevents you from meeting key targets when delivering an order. Navigating a map when attending numerous stops can be a highly frustrating task. Before we get into our top picks, let's discuss some specifics when finding the best route.
What is a Route Planner?
Essentially, a route planner is a piece of routing software that presents delivery drivers with multiple options for how they can best reach their location. Route optimization is the key here. How this is defined depends on the requirements of the driver. Generally speaking, this refers to the fastest routes to get you where you need to be.
The best route planning software provides you with mapping software and the best way to optimize routes. However, it also allows you to quickly and easily add multiple addresses to a single journey. This is crucial for the modern delivery driver. The days of single-stop delivery are, for the most part, long gone.
Online shopping has seen a burst in popularity over the past few years. This means more and more customers choose to have their items delivered, which means delivery drivers are required to make multiple stops. A route planning software that can account for this is imperative.
Features may include toll roads, locations of services such as gas stations and rest stops. For salespeople, a specialized app like Badger will also include sales routes, data on opportunities for businesses or companies to target, progress, revenue, and coordinates.
Who Uses Route Planners?
We all need driving directions from time to time, but not all of us necessarily require route planners.
The predominant user-base of route planners will be delivery workers. They need to know which route will get them to their destination as quickly as possible. A route planner is a great way to answer this question. However, it isn't just employees that can make use of routing software.
Essentially, anyone who makes frequent journeys via multiple routes (whether it's for work or otherwise) can find a use for route optimization. This could be true for those who want to shorten their commute or the intrepid travelers among us. There's a broad appeal to finding the quickest route for where you're headed.
The factor that will appeal most to delivery workers is the ability to include multiple stops in their journey plan. A driver may have used Google Maps or similar software to input one destination after the other in the past manually. This is time-consuming and often frustrating. Luckily, there are other options available that can plan entire routes in one fell swoop.
For more information Check out
Best Route Planner App for Delivery Drivers in 2021
Should Industry Professionals Use Waze or Google Maps?
Google Maps does have a feature available that allows you to add multiple destinations to one journey. However, it isn't nearly as sophisticated as some of the other available route optimization apps out there.
It is entirely free to use and can greatly assist your route planning process. This is an outstanding feature if you are not a frequent traveler. However, if you need to visit numerous addresses, it is not your best option. Luckily, there are alternatives available, and they're all entirely free.
Waze is useful if you are looking for crowd-sourced traffic map data information on your smartphone device. It also comes at no cost.
What is the Best Free Route Planner App?
If you're looking to make several stops across several routes, you need to look outside of Google Maps. Route planning software has developed past a simple map display. There are many software options for you. Regardless of what you are personally after, there'll be a route planning app on this list for you.
MapQuest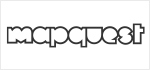 MapQuest is a free route planner that works pretty much like Google Maps. It comes as a web-based tool as well as a mobile app. It is possible to sync your navigation plans between the web app and the mobile app.
The MapQuest mobile app has more features compared to the web-based tool. The directions offered by MapQuest include estimated fuel costs. Re-routing the planned trip is user-friendly on MapQuest.
Route4Me
Next on our list is Route4Me. This app allows you to find the fastest route for a journey, entirely for free, simply by inputting the zip code. The free version of the app provides you with 10 routes per month. Any more than that, and you will need to sign up for a monthly or annual plan, but this means you can access unlimited routes.
This app is straightforward to use and certainly minimizes the stress of navigating a map. Driving along a variety of routes can be overwhelming for even the most experienced driver. This free app can provide you with the assistance you need.
Road Warrior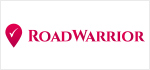 Traffic is a big issue for any driver. It doesn't matter if you can find the best driving directions if they only lead you to a traffic jam. This is where Road Warrior comes in. It actively monitors numerous routes for traffic and directs you towards the quietest roads.
It's entirely free to use and centralizes many of the most popular route navigation software to provide its results. If you want more intuitive information that a standard map can't provide, this could be the routing software for you.
Routific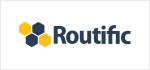 Our final recommendation is Routific. This app automatically compares a wide array of routes via a highly intuitive interface. It takes numerous factors into account, including a highly accurate estimated arrival time. If your delivery requires numerous stops, this could be the perfect way to shorten travel times.
In addition to assessing several routes, Routific also allows you to plan out your stops ahead of time. With a route optimization system that's been constantly refined for over a decade, this is one of the best route planners available.
HereWeGo
First on our list is the HereWeGo. It's entirely free and allows a driver to add multiple addresses to a single journey. What separates it from other route planning software is the ability to save these journeys as named collections.
This is especially helpful if you frequently find yourself driving along similar routes. These named routes can be edited to add and remove addresses accordingly. It provides much-needed versatility to driving directions that require multiple stops.
---
FAQs
The best way to plan a route with multiple stops is to use route planning apps instead of using an excel spreadsheet or another manual process. The software solution will give you mapping, distances, steps, and the best ways to proceed.
Absolutely, Google Maps is part of the list of tools users frequently use with their team to handle route order logistics of sales or their delivery service. The capabilities are limited, and it is recommended that each person examine all solutions before choosing the right solution for them.
---
Conclusion
Whether you need to plan order delivery routes or simply reduce your commute time, using a route navigation app can help. Many of the most helpful ones are free and can handle the input of numerous stops. Navigating to multiple routes is now easier than ever.