Upper, an advanced route optimization software, tops the list of alternatives for RouteXL. It is undoubtedly one of the best software used to plan, and optimize delivery routes for businesses.
What If You Can Plan Your Routes in a Matter of Few Minutes? Wonderful?
Start Your Free Trial Now
Full access
No credit card required
Upper compared to RouteXL
While comparing Upper and RouteXL, a few notable differences come to light. Here are some of them:
Advanced route planning: Upper stands out due to its sophisticated route planning features. It goes beyond basic optimization, offering extensive features that take care of the complexities of modern businesses. Upper, on the other hand, goes one step further than RouteXL by providing a variety of features that simplify complicated route planning scenarios.
Pocket-friendly pricing: The competitive and budget-friendly pricing plans of Upper are a must-have for businesses. Upper's flexible subscription model gives financially savvy solutions without settling for less on features. Interestingly, RouteXL's pricing model may be a consideration, and investigating the affordability and worth of Upper offers is vital for budget-conscious businesses.
Easy-to-use interface: Upper stands out for its simplicity of use. Businesses can easily use the platform because of its user-friendly interface, which makes route planning and management easier. While RouteXL offers easy-to-use perspectives, Upper is intended to provide a seamless and efficient experience, particularly for those looking for a streamlined interface.
Proof of delivery: You can collect proof of deliveries at every stop that your users visit using Upper. Either taking a photo or using an e-signature, maintaining transparency. This assists you with guaranteeing transparency between you, your users, and your clients. You can utilize this feature to save proof of deliveries, report completed field servicing, or provide evidence of successful job completion.
24/7 customer support: Upper goes above and beyond by offering day-in and day-out customer service. This component guarantees that organizations get help and direction at whatever point they need it. While RouteXL offers support, it may not be available 24 hours a day, so businesses with urgent questions or concerns should go with Upper.
Pricing comparison between RouteXL and Upper:

RouteXL 100
No discount
For 3 Users
Only 100 stops
No driver app
Lacks live support
Essential Plan
20% on annual billing
For 3 Users
Upto 250 stops and unlimited routes
Dedicated app for drivers
Offers live chat support
HURRY UP!
What Are You Wating For ?
Growth Plan now at
$160/mo
(flat

20%

discounted rate)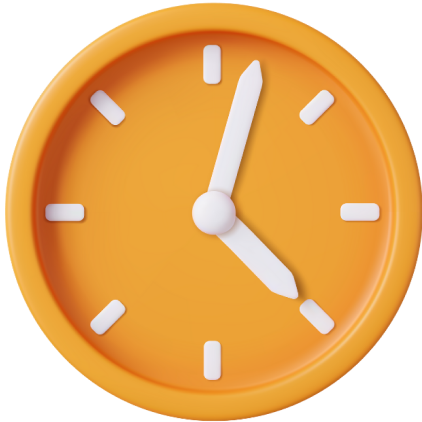 Detailed feature comparison between RouteXL and Upper:
| Feature | RouteXL | Upper |
| --- | --- | --- |
| Route Optimization | | |
| One-click Dispatch | | |
| Data Import | | |
| Curbside delivery | | |
| Reassigning Routes | | |
| Route Scheduling | | |
| Time Windows | | |
| Service Time | | |
| Proof of delivery | | |
| Swapping Routes | | |
| Stops Priority via Color Coding | | |
| Driver App | | |
| API Integration | | |
| Expected Time to Arrive | | |
| | | |
Here are other exclusive features offered by Upper:
Plan and optimize multi-stop routes and assign them to drivers
Addresses and customer details can either be added manually or directly imported through Excel or CSV file
Verify the unverified addresses and delete/edit the incorrect ones
Simply reverse the routes and avoid re-planning them.
The routes can be shared with the drivers via email or SMS
Allows to plan pickups before, after, or in between deliveries
The customer is notified about ETA through delivery notifications
Live driver tracking helps to look out for the latest updates on the drivers
The multi-selector tool allows the selection of multiple stops and making quick modifications
Generate reports to keep track of the performance of your drivers and stops completed
What People Say About Upper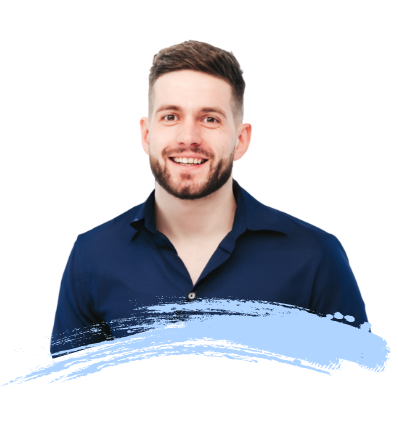 Saved 10 hours per week & delivering 3x more meals with Upper Route Planner. It's easy to take proof of delivery, the speed is great, it's super super fast! Ben Parker,
Delivery Manager of Flavors2Go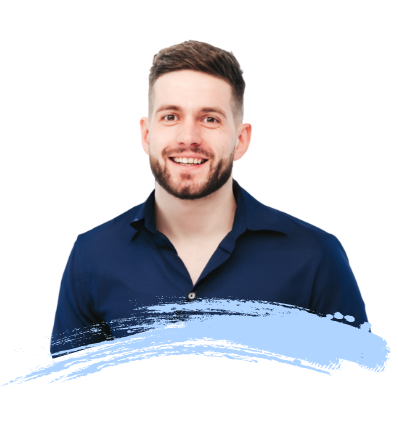 ---
eLogii is a cloud-based route planning and dispatch software. It is used to streamline the delivery and field service operations. Along with massive functionalities, eLogii also offers customization options like dynamic route planning.
eLogii is used across a variety of industries such as courier, medical, 3PL, food and drink. The overall flexibility of eLogii makes it a perfect option for all types and sizes of business.
Here are the key features of eLogii:
eLogii offers a customized pricing plan based on the business requirements
Provides the option to keep track or follow your vehicle's live location constantly
Mileage tracking to monitor fuel consumption
eLogii API enables smooth integration with the wider supply chain
Offers a wide range of Proof of delivery options, including barcode and QR code scanning
eLogii compared to RouteXL
In the domain of last-mile deliveries, eLogii takes the lead over RouteXL by offering an extensive platform loaded with cutting-edge features. While RouteXL is completely dedicated to routing, eLogii offers a wide range of routing capabilities.
The notable features include eLogii's dynamic routing, live vehicle tracking, varied POD collection methods, detailed customer notifications, and a dedicated driver's app. These functionalities differentiate eLogii from RouteXL and other route planning software, offering unmatched efficiency and productivity.
---
Badger Maps is a route planning solution designed specifically for on-field sales representatives and their managers. It helps to manage sales territories or automate routes for performing sales operations.
Badger Maps app is available on both iOS and Android platforms. With Badger Maps, you can create any route by tapping the points on the map where you want to visit. It allows you to see the live traffic and optimize your routes accordingly.
Moreover, you can refer to this dedicated blog just in case you are looking for any Badger Maps alternatives.
Here are the key features of Badger Maps:
The Lasso feature allows you to club a group of routes by circling the points you want to visit
Badger Maps also offers CRM integration
It also comes with preferred turn-by-turn navigation
The managerial dashboard enables the sales manager to observe the performance of its team
Badger Maps compared to RouteXL
Badger Guides surpasses RouteXL by catering to the needs of sales. It flawlessly consolidates route planning with schedule and CRM capabilities, smoothing out scheduling and client information import. Prominently, its "Places" feature helps to identify the industry-explicit leads on the map.
Conversely, RouteXL essentially focuses on routing alone. Badger Maps takes care of sales efficiency, making it an ideal choice for sales experts or sales reps looking for extensive tools apart from core route planning software.
---
GetSwift is an exhaustive delivery management solution with countless features that plan to oblige every one of the fundamental necessities of contemporary last-mile delivery logistics.
GetSwift has a per-delivery pricing structure with no upfront costs or any pricing packages. Usually, it is billed at 0.29 per task, i.e., per delivery.
Here are the key features of GetSwift:
GetSwift offers automated route optimization considering driver's skill, vehicle capacity, and distance
It offers a dedicated mobile app to make the driver management easier
They offer integration with various POS systems, online ordering platforms, or eCommerce
GetSwift compared to RouteXL
GetSwift surpasses RouteXL by offering versatile delivery management tools. Its strengths include automated route optimization, though it might lack quick adaptability to road changes. The dedicated driver app streamlines communication, POD collection, and availability declarations.
Integration options are key, with a well-documented API, webhooks, and native integrations with POS, eCommerce, and online ordering platforms. While both platforms enhance delivery management, GetSwift's emphasis on automation, driver coordination, and seamless integration sets it apart, making it a strong contender for businesses seeking comprehensive delivery solutions beyond routing alone.
---
Tookan is the route optimization software aiming to manage deliveries smarter and more efficiently to deliver a better customer experience. The route optimization capabilities automated dispatch routes, real-time tracking and updates, and automated delivery scheduling.
Tookan offers Android and iOS apps for the delivery drivers. Moreover, it has monthly and annual subscription plans. However, Tookan alternatives can also be considered to have a broad view of how route optimization software works.
Here are the key features of Tookan:
The accurate route optimization helps to make on-time deliveries
Track and manage long-haul deliveries for an efficient supply chain
Automated barcode generation to verify that the order is delivered to the right person
API integration enables customizing the delivery management software
Tookan compared to RouteXL
Tookan is a delivery management software emphasizing customer-centric deliveries however, RouteXL specializes in route optimization. The core strengths of Tookan come in the form of automated dispatch, real-time tracking, and automated, but RouteXL is limited to accurate ETAs only.
Moreover, RouteXL does not have any driver app, but Tookan offers dedicated Android and iOS apps for drivers. Further, Tookan offers subscription plans there are no specific subscription plans for RouteXL.
---
Onfleet is one of the most reputed last-mile delivery management software solutions because of its vast suite of features that help you optimize the delivery process. It helps to create efficient routes, thus enhancing efficiency, reducing travel time, and boosting resource utilization.
Onfleet has a user-friendly interface, making it easy for businesses to automate route planning. Onfleet serves various industries, including food and beverage, retail, e-commerce, furniture, pharmacy, and more.
Here are the key features of Onfleet:
Live delivery tracking through GPS
Accurate route optimization and re-optimization
The ETA notifications to keep customers informed (with additional costs)
Get access to historical data for up to 90 days
Customers get automatic SMS updates with additional costs
Helps to prepare detailed reports based on detailed task history
Onfleet compared to RouteXL
When comparing OnFleet and RouteXL, OnFleet offers a comprehensive delivery management system with optimized routes, real-time tracking, and AI-driven automation. It caters to multiple industries and ensures end-to-end planning, accurate ETAs, and robust analytics for a seamless customer experience.
In contrast, RouteXL is one of the better free options out there, but it performs only two functions: route optimization and geocoding. That means you're missing several key features like route monitoring, real-time notifications, proof-of-delivery, and a mobile app for drivers. Hence, choosing between them depends on your specific business needs and priorities.
---
Route4Me is a route planning software designed to meet the requirements of businesses of all types and sizes. It is generally used for field service, field sales, field marketing, territory management, and every business requiring last-mile optimization. The best planned route helps to save time, money, fuel, and manpower.
Route4Me routing software is available in both Android and iOS apps, with versions for Windows and Mac. However, they offer 24/7 live support and a free trial as well. However, there are other alternatives to Route4Me available to choose from.
Here are the key features of Route4Me:
Route4Me's advanced geocoding allows businesses to establish geofences around specific areas for monitoring
Dynamic route modification to adjust or re-optimize efficient routes on the go
Address verification to validate addresses so there are no errors during delivery route planning
Reporting and analytics to get detailed reports on efficiency, driver performance, and other metrics
Route4Me compared to RouteXL
If you compare Route4Me and RouteXL, Route4Me will emerge as a clear winner for managing routing operations with maximum efficiency of delivery process. The advanced geocoding of Route4Me helps to find the accurate location on maps and also validate addresses for route planning however, it is missing in RouteXL.
RouteXL lacks all the basic features like live driver tracking, proof of delivery, and customer notifications that are essential for any delivery business. But, since it has a free-to-use version, it is the first option for businesses dealing with minimal deliveries.
Track-POD is a delivery management software featuring an electronic proof of delivery. It is the easiest way to manage deliveries and collections. This delivery system can be used for arranging multiple deliveries in seconds. The additional features of Track-POD include GPS vehicle tracking, Sign-on Glass, custom delivery notifications, and electronic proof of delivery (ePOD) template. You can capture signatures and take photos to populate your digital delivery note and confirm that the delivery was successful.
Here are the key features of Track-POD:
Track-POD offers a wide range of POD methods, including e-signatures, COD confirmation, barcodes, and QR scanning
They also offer a digital vehicle check to perform inspection of delivery vehicles and generate digital reports
It keeps a record of driver statistics, trip summary to generate an analytics report
Track-POD provides a user dashboard to the clients for managing their orders
Track-POD compared to RouteXL
Both Track-POD and RouteXL serves distinct purposes. Track-POD is designed for efficient delivery management with capabilities of electronic proof of delivery. Whereas RouteXL is utilized for route planning and navigation.
Moreover, Track-POD improves accountability related to deliveries, while RouteXL focuses on enhancing routes and any type of assistance related to navigation.
Track-POD offers subscription plans between two billing models that are based on the number of delivery drivers or the number of orders. Whereas RouteXL offers a free trial with limited features.
Routific is a simple and robust route optimization platform that helps to scale up your delivery operations. This tool optimizes business routes based on factors such as time window, vehicle capacities, delivery types, priority stops, and so on. However, the delivery notifications are automatically updated, so your customers are always in theknow. Routific empowers the perfect combination of technology and customer-centricity and is trusted by thousands of businesses all over the world.
Here are the key features of Routific:
Direct route dispatch to driver's app
Offers easy sending of the delivery tracking link
Automated SMS and email notifications keep the customers informed
Customer-preferred delivery time windows
Driver App allows to capture proof of delivery via photos and signature
Enables easy API Integration
Routific compared to RouteXL
RouteXL has a limited feature availability as compared to Routific. For example, route optimization, dispatching, tracking, and ETA notifications are provided by Routific but is lacking in RouteXL. Also, Routiifc offers 24/7 customer support for any type of queries or support. However, this is not the case with RouteXL.
Moreover, the pricing of Routific starts at a subscription plan of $49 per month per vehicle, which comes out to be $39/month per vehicle while billing annually. On the other hand, RouteXL offers a free trial with limited features (up to 20 stops) and provides premium plans for extended usage requirements.
---
TourSolver is a routing and scheduling optimization software that is used by field forces like technicians, delivery staff, and salespeople. This software is used to optimize the daily movement of the employees.
It has a distinct feature of tracking the driver's activity across the route. TourSolver helps to streamline routes for optimal efficiency and cost savings. The feature "territory management" helps to divide operational areas into territories for efficient route allocation and resource utilization.
Here are the key features of TourSolver:
It ensures balanced workloads by factoring in vehicle and resource capacities
Assigns, tracks, and manages drivers for smooth route execution
TourSolver calculates route costs, considering factors like fuel, labor, and time
Emergency dispatch is used to reroute and dispatch in response to unexpected situations quickly
TourSolver compared to RouteXL
Both TourSolver and RouteXL is designed to meet the challenges of last-mile deliveries. But TourSolver's 24/7 live support, availability of API, and free trial sets it apart from RouteXL.
The key strengths of TourSolver lie in its user-friendly interface, customized delivery route planning, and comprehensive reporting. On the other hand, RouteXL is also a delivery management solution but does not match the capabilities and features of TourSolver.
Hence, for organizations to excel in last-mile deliveries and create long-lasting customer connections, TourSolver can be a powerful choice to consider.
Frequently Asked Questions
RouteXL is a web-based optimal route planning software that helps organizations and individuals efficiently plan and optimize routes for deliveries and pickups. It is useful for businesses in the logistics, delivery, sales, and field service professionals for planning routes to visit multiple locations.

What are some of the alternatives to RouteXL?

Some of the alternatives to RouteXL include

Upper
Badger Maps
eLogii
Route4Me
Routific
Onfleet
Tookan

Is Upper Better than RouteXL?

Upper offers a range of exclusive features like quick route planning, one-click driver dispatch, and an easy-to-use interface, with no requirement for additional training, making it a better alternative than RouteXL.

How much does RouteXL cost?

The basic plan of RouteXL is RouteXL20, which is free of cost. However, RouteXL offers below subscription-based plans for businesses to choose from

RouteXL 100 costs €35 per month per account
RouteXL 200 costs €70 per month per account

Does RouteXL have a mobile app?

No, RouteXL does not have a dedicated mobile app. However, the user can use the software by adding the website to the home screen and adjusting the screen size.

Why would I consider using an alternative to RouteXL?

Considering alternatives to RouteXL can offer you a wider range of features like enhanced address accuracies, 24/7 support for any issues during route optimization, and additional functionalities tailored to various industries.

Does RouteXL offer in-depth reporting?

RouteXL does offer basic reporting features, such as distance calculations and time estimations. However, compared to some alternatives, its reporting capabilities might be limited. However, switching to alternative routing software like Upper can offer customizable reporting.
Final Thoughts on Route4Me Alternatives
The quest for seamless route planning propels businesses to look for a smart solution that sets them apart. One such software is RouteXL; however, due to some drawbacks, it fails to meet the unique business needs. Remember, the route optimization choice is not just software – it's your compass to efficiency, customer satisfaction, and growth.
Out of the above-complied list, Upper is one such on-the-go route optimization software. No matter what your business is, if you need optimal route planning with multiple stops, Upper Route Planner is the one for you.
So, what are you waiting for? Try our 7-day free trial and experience seamless route planning.