Key Takeaways:
4 top-rated GPS tools for commercial vehicles, along with their specifications, features, pros, and cons.
One of the efficient ways to plan multi-stop deliveries is to get route optimization software.
You should consider different categories while selecting the GPS system for your commercial vehicle.
Running and managing a large fleet of trucks and managing them is not easy. There are a lot of factors to take into consideration, like operational costs, fuel prices, choosing the right vehicles and employees, choosing an accurate GPS, and much more.
If you are confused about which GPS tools you should install in your commercial vehicle, we have got your back. We have shortlisted 4 best GPS tools on the basis of specifications, ratings, features, prices, and a lot more. This article will help you clear your mind of all confusion regarding the selection of the best GPS for commercial vehicles and vans.
What are the Best GPS Tools for Commercial Vehicles?
The truth is that there are no GPS devices designed for a van. In this review, we will look at some of the truck GPS units that are recommended for truck navigation and drivers. Many of the features are also applicable to other vehicles, such as fuel usage, creation of routes, traffic alerts, and efficiency. Let's review a few:
1. Garmin DEZL 770LMTHD
This device is the gold standard for truck navigation. It includes many additional features useful for truck drivers, such as low bridges, allowable truck routes, and sharp turns. The company will frequently update the technology, especially in the USA.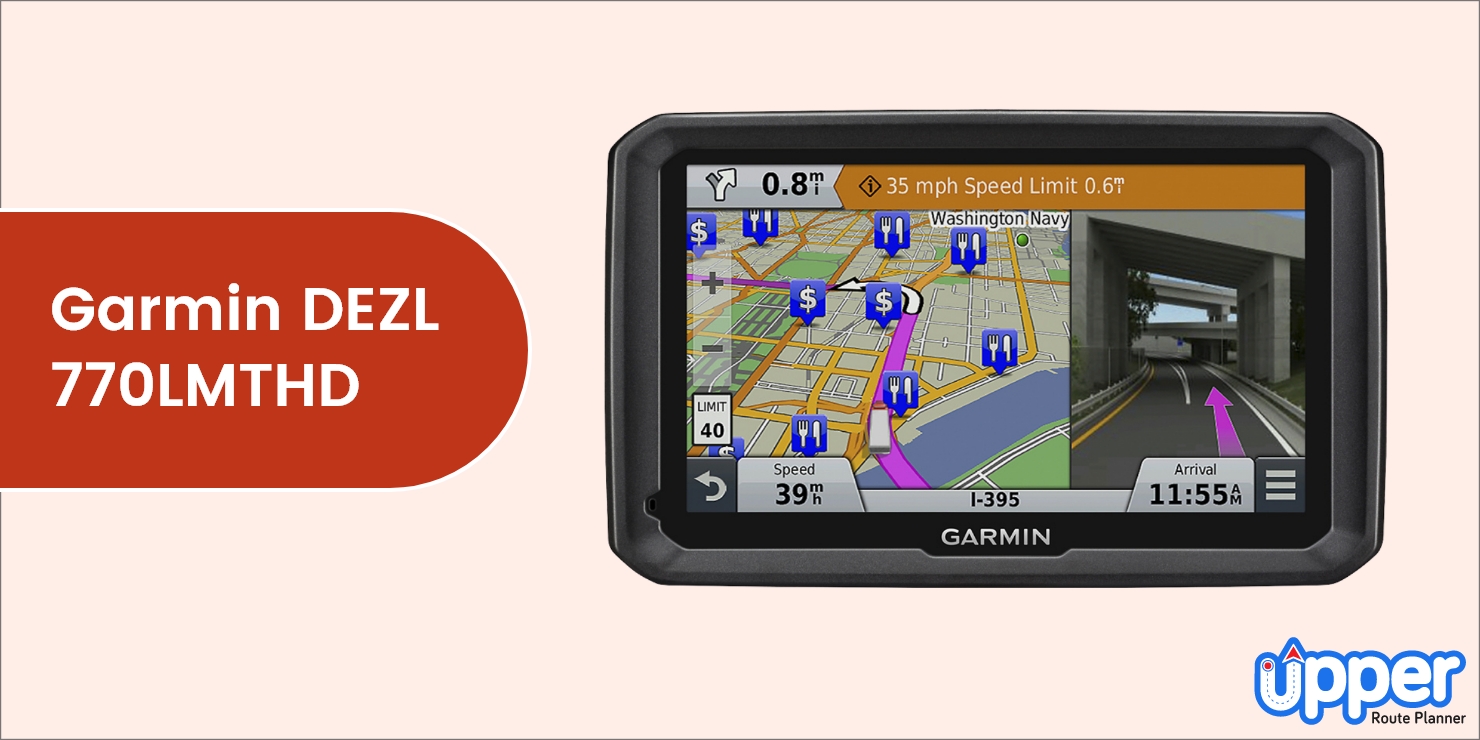 Specifications:
Brand – Garmin
Screen size – 7 inches
Model dimensions (L*W*H) – 1.1 x 7.8 x 4.8 inches
Connectivity technology – Bluetooth
Features:
View maps in 2D and 3D views.
Get the best paths according to the weight of your trucks and trailers.
Manage maintenance data, fuel consumption, hours of service, and more.
Pros
Lifelong map update
Very precise GPS unit
Routes are specific, and voice commands are accurate
7″ display
Easy and simple navigation
Cons
Price is higher than subscription, although less than other truck GPS devices
No ability to customize dashboard
Inconsistency in routing options
2. Rand McNally OverDryve 7
Rand McNally is the other big player in the physical GPS world. The OverDryve 7 aims to be disruptive and delivers on many of these promises. It has a large 7-inch display that acts as a dashboard and an entertainment unit. It features Rand McNally's detailed and updated maps, wi-fi connection software, and hands-free calling.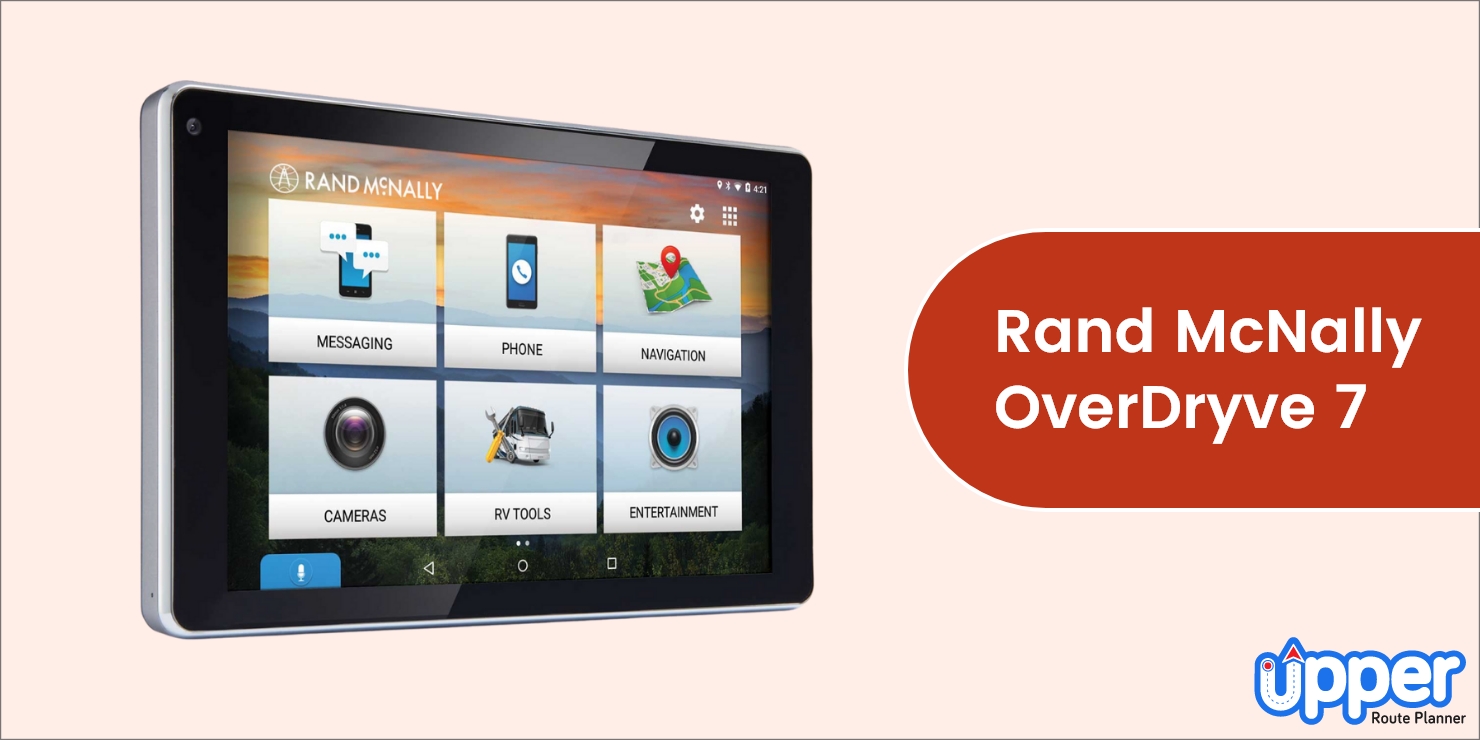 Specifications:
Brand – Rand McNally
Screen Size – 7 Inches
Model Dimensions (L*W*H) – 17.8 x 1.5 x 11.4 Centimeters
Connectivity technology – Bluetooth
Features:
Filter routes preventing U-turns, dirt roads, & use of narrow roads.
Find parking & travel centers along the route.
Get gas prices along the route.
Pros
Intuitive and easy to use
Wi-fi connectivity
Full entertainment system capabilities
Cons
Can be slow to load
Issues with the ELD feature
Magnet mount does not stick all the time
3. Tom Tom Trucker 620
This GPS device provides accurate maps and traffic reports. Also, it lets you input your truck height, size, and whether you are carrying any hazardous material or not. It is compatible with Google Now and Siri to enable hands-free calling. To activate live services, you can connect your mobile device.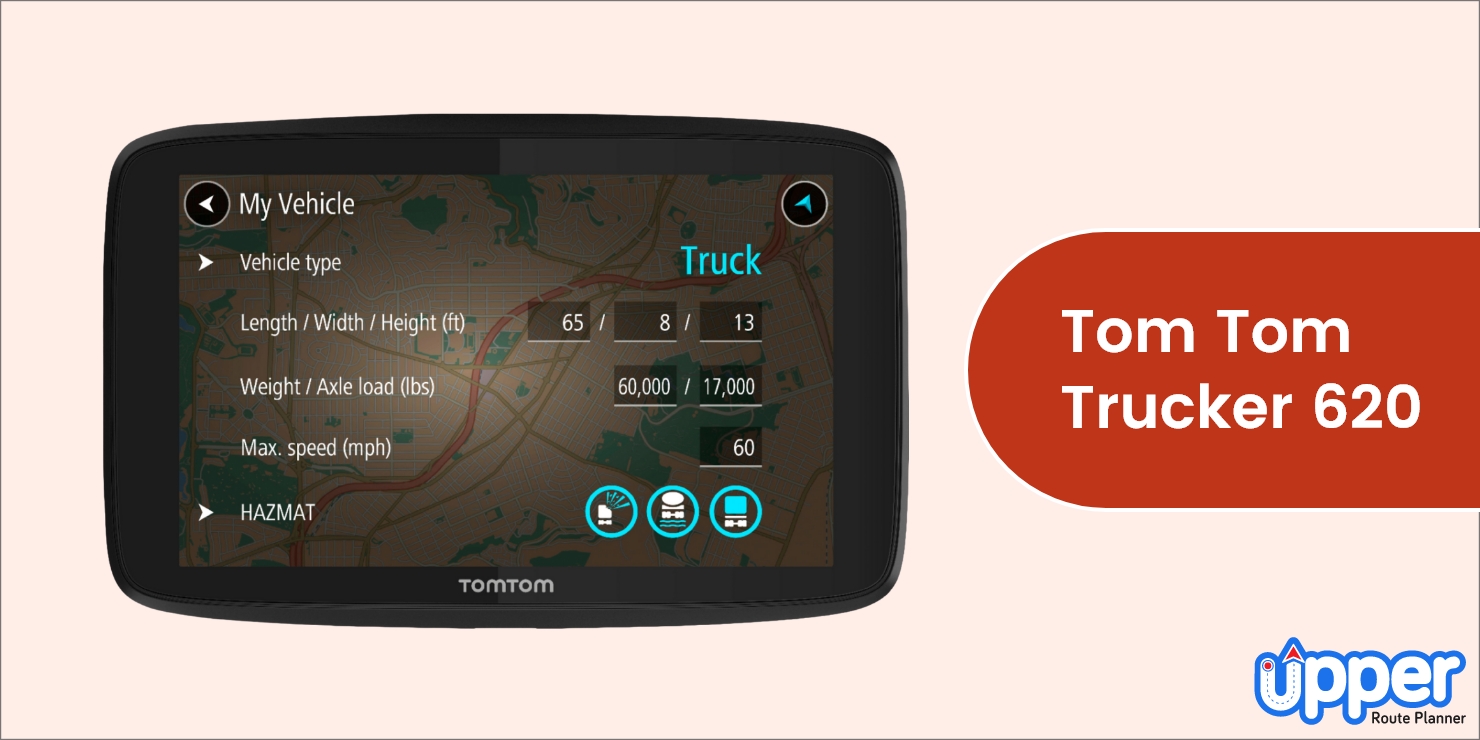 Specifications:
Brand – Tom Tom
Screen Size – 6 Inches
Model Dimensions (L*W*H) – 3.56 x 5.58 x 0.74 Inches
Connectivity technology – Bluetooth, wifi
Features:
Starts navigating without pressing any button.
GPS receiver is faster
Pros
GPS is faster and the navigation is accurate
Cellphone is easy to set up
Has more than 1500 truck-related points of interest
Cons
Might take you to places where trucks are banned
Comparatively small screen size
4. Xgody GPS Navigation
This is one of the best GPS systems with the lowest price and a bigger screen size. It gets you lifetime map updates for Canada, Brazil, the U.S., Mexico, Costa Rica, Colombia, Argentina, and Chile. Xgody helps you avoid roads with restrictions just by adding your vehicle's dimensions. You can choose navigation voices as per your convenience. Because of its large display, it is super easy to see.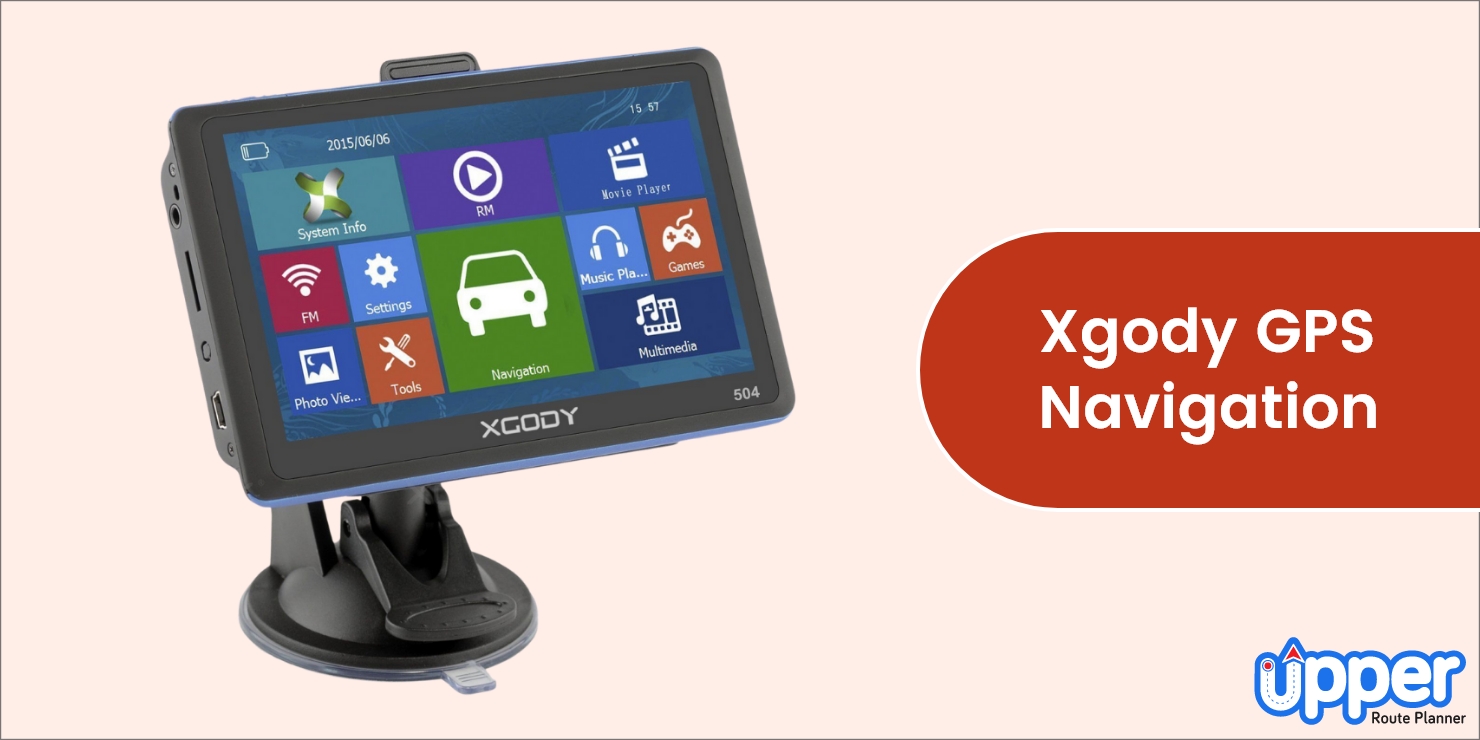 Specifications:
Brand – Xgody
Screen Size – 9 Inches
Model Dimensions (L*W*H) – 9.07 x 5.51 x 0.58 Inches
Connectivity technology – USB
Features:
Customizes route according to truck's dimensions.
Easy-to-use navigation system.
Most comprehensive map system.
Pros
Affordable GPS unit
Suitable for multiple countries
Provides security alerts while driving
Cons
Weak customer services
Durability issues
The Best Way to Make Multi Stop Deliveries
Running a logistics business is profitable yet hectic because it requires a lot of planning and management. Delivering a package successfully requires many processes, from planning delivery routes to assigning delivery drivers to provide proof of delivery to the customers.
To plan and deliver packages, a GPS navigation device works great. But, what if you want to plan the fastest routes to complete multi stop deliveries faster, that too saving fuel costs? What if you want to fulfill all the managerial work in one place? What if you want to dispatch a number of drivers in a few moments?
The solution to all your problems is route optimization software. Basically, route optimization software helps you optimize routes with multiple stops that cover all the stops in the least time. Route optimization software like Upper Route Planner does this job for you, and it is better than truck GPS systems. It helps you optimize routes, dispatch drivers, generate performance reports, and whatnot.
Benefits of using a route optimization software like Upper Route Planner
Optimize delivery routes and add up to 500 stops in a single route.
Reduce delivery time and save on cost per delivery.
Dispatch drivers in a single click.
Provide proof of delivery to customers.
Get analytics and reports on your employees' performance and the company's finances.
What are the Important Features to Look for in a GPS Tool?
Truckers and vehicle drivers have different navigation needs than the average consumer. All these drivers must meet a specific list of challenges and requirements. This list allows you to choose the features that are important to you:
1. Up-to-Date Maps:
Mapping is critical in GPS navigation. This mapping includes up-to-date information on all road construction and road closures. For a trucking GPS, you want to include approved roadways as well. For the best truck GPS, it will consist of low bridges and speed limits, as well. Other features are underpasses, overpasses, highways, and other such areas.
2. Accurate Navigation: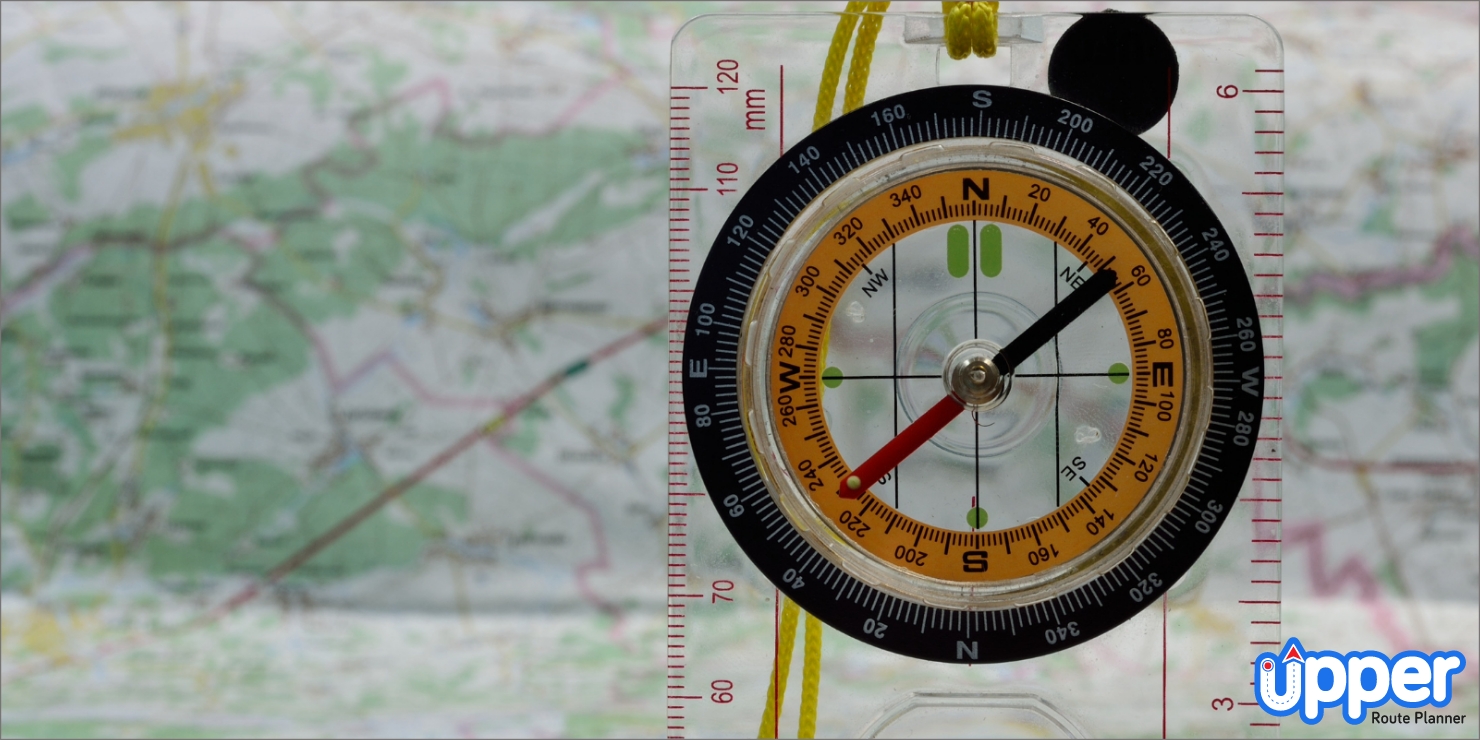 A user-friendly and effective navigation tool is another critical feature. Large vehicle or truck navigation routes are specific, and drivers require a particular aid of navigation. Great navigation tools include turn-by-turn directions, accessible inputs, and voice-to-text capabilities. Other features include lane guidance, etas, and similar driver-assist features.
3. Route Planning and Routes:
A useful route planner will be able to calculate the shortest route quickest routes. It will be able to optimize, including many factors such as traffic accidents, traffic information, traffic alerts, traffic updates, road construction sites, and other delays.
4. Monitoring of Restrictions:
A useful GPS tool will be able to create routes while taking into consideration truck dimensions such as height limits, low bridges, safety and clearance conditions, bridge heights, weight limits and limitations, and the size of the cargo of the vehicle.
5. Monitoring of Road Conditions:
Another critical feature is to know about sharp turns and steep inclines. Ideally, the driver receives road alerts during their truck routing process.
6. Toggle for Toll roads:
A right truck GPS unit will indicate the toll roads and have a feature that offers toggle custom truck routing options on or off toll roads.
7. Directory of Points of Interest:
Many points of interest may be useful to know. These points include towing services, mechanics, weigh stations (or weight stations), rest areas, restaurants, best truck stops, hotels, rest stops, health care, police stations, emergency services locations, and more.
8. Fuel Saving Tools:
Certain GPS devices can save fuel by reducing mileage by finding the shortest route. Also, it can help find the best fuel prices by comparing fuel stations on the way and comparing prices.
9. Data Management: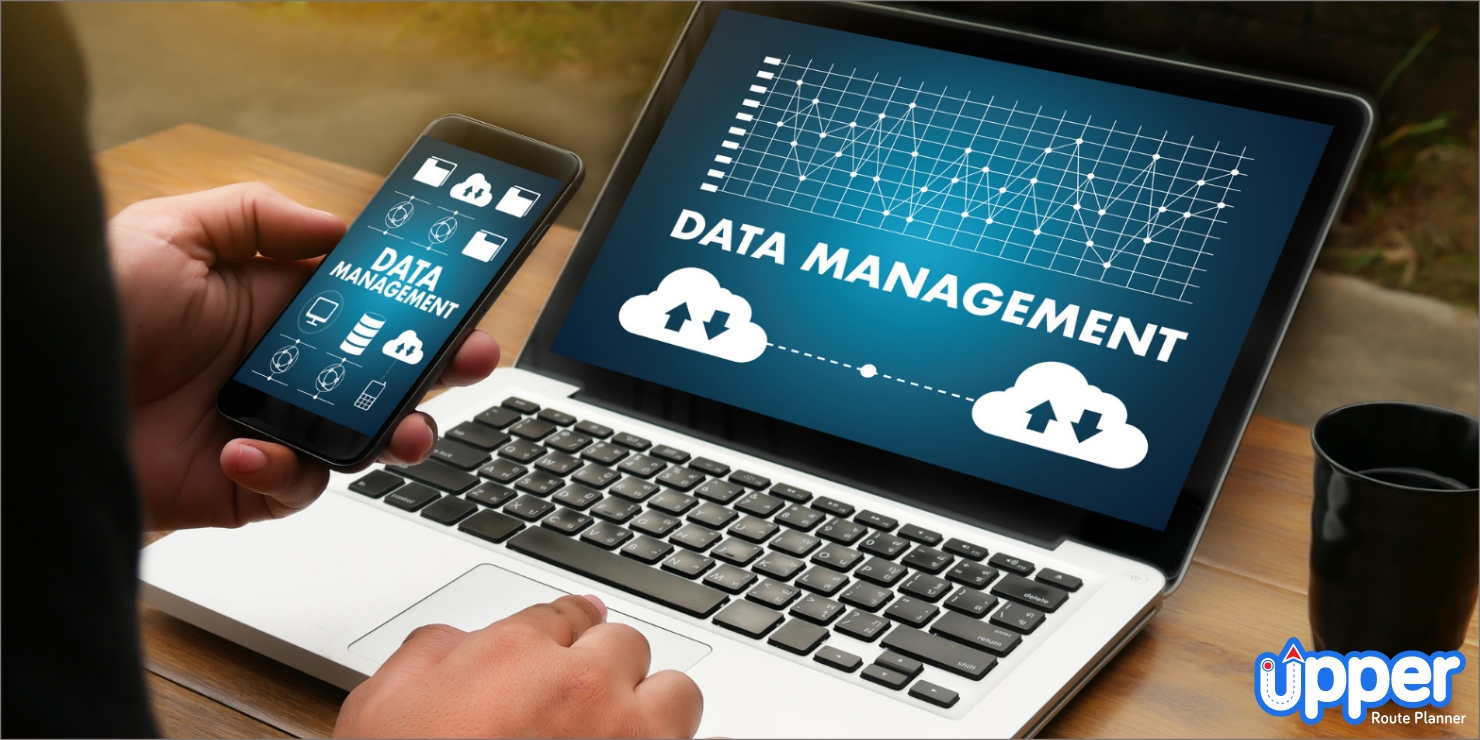 Certain apps can log data relative to each vehicle and driver. This log is often called an Electronic logging device (ELD). An ELD allows us to create a record of all data as per the truck driver and offer training and improvement to this driver. It also can enable the creation of reports on truck or vehicle usage and create an automated maintenance schedule, as well as keep track of previous maintenance.
10. Screen Size:
The screen size is critical in truck GPS navigation. A user may want large dimensions of the interface. The advantage of a larger screen mount is, of course, that it allows us to better view the map.
11. Fleet Management Tools:
Multiple trucks, multiple profiles, cargo management, fuel management, vehicle usage, notifications of start and stop times.
Selection Criteria: Things to Keep in Mind While Selecting Commercial Vehicles and GPS Systems
Things you need to know about Commercial Vehicles
A commercial vehicle is any kind of vehicle that companies use to move people, goods, or freight. There are many types of commercial vehicles. We can create a division of these groups of vehicles by gross vehicle weight (GVW). The list below represents the different categories:
Light GVW: These are vehicles that have a GVW between 6000 and 14,000 lbs. This group includes the commercial van, the bus, and RVs.
Medium GVW: These are vehicles that have a GVW between 16,000 and 26,000 lbs. This group includes vehicles like the shuttle bus, bigger RVs, school buses, and larger trucks.
Heavy GVW: These are vehicles that have a GVW between 26,000 lbs and more. This group includes tractors, heavier equipment, and even larger trucks.
What Makes an Operation Successful?
When you use a vehicle in your business, it comes with lots of costs and lots of opportunities. To be successful, one wants to reduce costs and increase the benefits. Here is a list of what makes a successful operation:
The lower acquisition cost of the commercial vehicle when you acquire it. This acquisition process includes proper sizing as well;
Low Keeping financing costs low (low-interest rates, or perhaps leasing);
Keeping Permits and licensing to the lowest;
Reducing maintenance costs (notably with preventative maintenance);
Keep fuel costs low;
Increased outputs (more deliveries, etc.)
Which Type of GPS Will Make Life Easier for You?
There are two types of GPS navigation devices for truck drivers and other vehicles.
Physical GPS Device: This is what we usually think about as a GPS device. It's the physical GPS navigation device that is installed directly into your vehicle and attached to the dashboard. The leading companies that are manufacturing these devices are Garmin, Rand-McNally, and TomTom.
Digital / App-based Navigation: The second category is to use an app on a device like an iPhone or Android phone. There is a significant number of tools out there that provide a GPS app or GPS navigator. These navigation tools are a dime a dozen, however, and choosing the right one is essential.
Need more than a GPS navigation tool?
Try Upper Route Planner. You can not only plan your delivery routes in minutes but complete a multi-stop delivery with easy using Upper
Try Now for Free!

FAQs
Garmin DEZL 770LMTHD is considered one of the best truck GPS units because of its 2D and 3D mapping, wide touch screen display, regular technology updates and much more. Also, it allows truck drivers to find routes with broader roads and not narrow roads. Road alerts detect locations with inclined roads, closed roads or sharp curves.
GPS is an acronym, and it stands for "Global Positioning System." This system consists of over 30 satellites that are in orbit around the early. These satellites send out signals regularly. We call these "senders." When you use a device, like an iPhone, iPad, or any smartphone, they have a receiver in them. These devices receive the signals emitted from the satellites. Your device will use the signals from 3 or more satellites to "triangulate" where you are on the planet.
Google Maps is, in general, a navigation app and not a specialized truck navigator. So, it does not route you according to the vehicle's height. For the same, you will need to opt for a GPS navigation unit designed especially for trucks or heavy vehicles.
Truck drivers have particular needs when it comes to creating routes and navigation. As such, there are many GPS physical units and apps that are designed specifically for truck drivers. Garmin, Rand McNally, and TomTom are the leading provider of physical GPS units. Otherwise, many digital GPS applications are available on AppStore or Google Play.
Google Maps does not offer special routing for trucks. You cannot modify or create routes according to trucks' load, vehicles' dimensions, etc. For that, you need a truck GPS navigator and install it manually in your truck.
Most truckers prefer Garmin or Rand McNally GPS units. Because of some essential features like smart routing, price alert, screen size, and more, truckers prefer it over other truck GPS.
Keep Track of Commercial Vans with a GPS System
We hope this article was useful to you to help get a broader look at the different types of GPS tools for commercial vehicles that exist in operation. We believe our recommendations will help you get a clear vision and a simple guide to solving the majority of the problems you have.
Please let us know if you have any questions or feedback. You can contact us at any time with your comments, and until then, happy driving!