Key Takeaways:
Diversify your services to appeal to a broader customer base.
Focus on providing excellent customer service to build strong relationships with your clients.
Develop a solid marketing strategy to attract new customers and retain existing ones.
Laundry is one of the most basic services that most of us need, so it should be no surprise that the laundry industry is lucrative.
According to market forecasts, the global dry-cleaning & laundry services market will be valued at USD 79.91 billion by 2027.
There are plenty of ways to grow your laundry business, no matter what type of laundry business model you decide to venture into.
So, if you're ready to start a business in the laundry industry and get your hands dirty, here are some ideas on how to grow a commercial laundry business.
7 Ways to Grow Your Commercial Laundry Business
While starting a commercial laundry or laundromat business is pretty straightforward, growing one requires actionable strategies and directed efforts. Here are 7 steps to grow your commercial laundry or laundromat business:
1. Study your competition and market needs
Your commercial laundry or laundromat business is more likely to succeed if you establish it in the correct location.
The first thing you must do is research the market for commercial laundries in your target area. It helps you to determine whether there is a need for your services and how much competition there is from other businesses like yours in the area.
While establishing your own laundry business, ensure you are not entering a market with more existing laundries than the area can support.
2. Provide wash-and-fold service
Wash-and-fold services are a great way to attract new clients and bring in repeat business, especially if you're an established dry cleaning service experiencing declines.
Wash-and-fold services are an appealing option for people who dislike doing laundry or don't have easy access to a washer and dryer. They also appeal to those who consider it a luxury service.
By offering this service, you'll be able to attract new customers for your existing laundry business and keep them coming back for more (retain customers).
It's important to note that most of your new customers are not likely to have disposable income, but those who take advantage of wash and fold services do. Offering wash and fold services can save your declining business or help you grow your current business. Because customers like college students, blue-collar single males, tourists, restaurants, hotels, and more have a huge need for these services.
3. Choose an appropriate location
If you're looking to open a laundry business, your chosen location could be the difference between success and failure. You want to get as many customers as possible, and the way to do so is by being highly accessible.
As a laundry service provider, the best way to ensure your customers return repeatedly is to put yourself near an area with high and consistent traffic.
Consider opening your laundry business near apartment buildings, office complexes, schools, restaurants, hospitals, hotels, and busy downtown areas where there's likely to be repeated high-volume business cleaning items like linens and uniforms.
4. On-demand laundry service
Your ideal (potential) customers highly value convenience. And that's why on-demand laundry services are so important.
On-demand laundry pick-up and delivery services allow customers to schedule their pickup and delivery with just a few taps of their screen. It's like Uber for laundry.
Your customers do not have to plan their laundry activities way in advance. They can just reach out to you as and when there's a need. They also don't have to think twice, as they can get their laundry done without leaving their house.
On-demand can be a huge differentiating factor for your business. Because while there may be 10 laundry services nearby, customers are likely to choose the one that offers them maximum convenience with minimum friction.
5. Market your services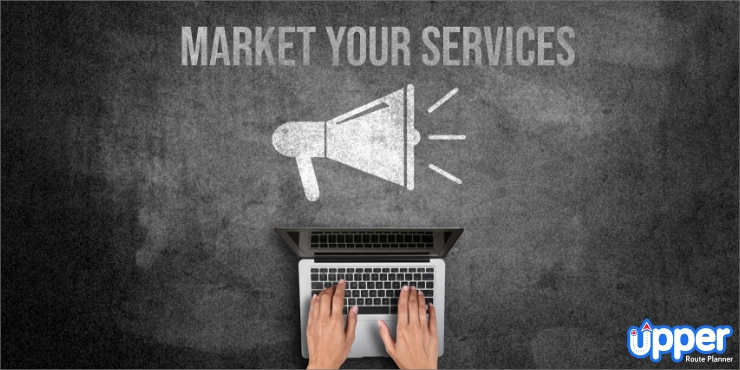 One of the best ways for small business owners to expand their customer base is to target specific groups of people that are likely to be interested in your services.
For example, if you run a laundry business that caters to commercial entities, you may want to pass out flyers at hospitals, hotels, or other places that those customers like to frequent.
Apart from the other promotional efforts, you can leverage social media to promote your services. Creating engaging content on social media accounts and displaying positive reviews from your customers is a great start to influence the target audience. You can also turn to paid advertising to garner customers from your local area.
Optimizing your Google business profile to help more potential customers find you and encouraging existing customers to review your services on Google is a great marketing step.
Reviews from existing customers is a great way to influence customer perception.
6. Team up with other local businesses
Your laundry or dry cleaning business can benefit immensely from partnering with another local business in your community.
You'll instantly reach a new customer base and build long-term relationships with fellow business owners, such as small restaurants, cafes, or gyms/fitness centers.
Consider working with other businesses in your area and offering discounts to customers who shop at both locations. For example, a university may let you put coupons for your laundromat in a welcome packet for new students living around campus.
7. Use routing software for daily errands
As a laundry business owner, no matter how much you dislike it, you've to spend time planning routes and schedules for your workers. It is the only way to keep your business running. But with route optimization software, you can skip this part and free up your time to focus on core business operations. A route planning and optimization software will automatically plan routes, create schedules in advance, eliminating chances of manual errors, plus time and cost wastage.
Schedule Your Visits in Advance and Get the Best Routes from Upper Instantly
As a laundry business owner, you know that your business's success is tied to your delivery drivers' or workers' success.
That's why we've designed Upper Route Planner to be the all-in-one delivery management platform for laundry businesses of all sizes.
Plan and schedule route instantly even if the laundry pick-ups and deliveries are to be made next month. The advanced scheduling algorithm is designed to automate the planning of local deliveries.

Optimize delivery routes for multiple drivers instantly. Automate route optimization with robust algorithms and save up to

10 hours weekly

.
Here is what Upper has for you:
Multi-Stop route planning for faster laundry pick up and delivery:

Upper is your laundry service's best friend. Its automated multi-stop route planning ensures workers spend less time on the road and more time picking and dropping laundry without any hassle. This also helps you save money on fuel costs.

On-time laundry delivery:

Upper also guarantees on-time delivery to your customer's doorstep, so no more wasted time with back-and-forth deliveries or waiting for a customer who's away from home.

No manual route planning hassles:

As a laundry business owner, Upper enables you to spend time strategizing profit-making schemes rather than worrying about route planning and scheduling for your workers. Upper route planning and optimization software automates route planning and frees up your time.
Try the Upper 7-day free trial today.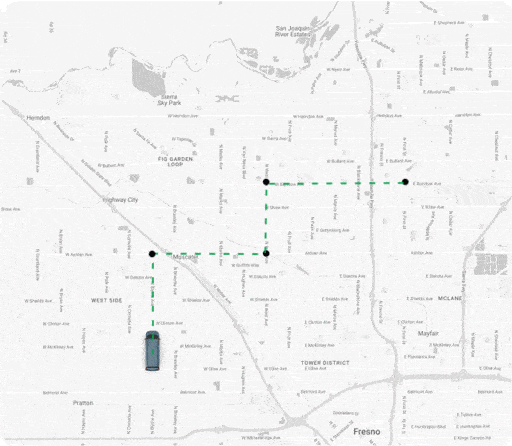 FAQs
If you're running a laundry business, you probably already know: it takes work to expand your business. But by following these tips, you'll reach there sooner.
Understand the market and its need

Provide wash-and-fold service

Choose an appropriate location

On-demand laundry service

Market your services

Partner with other local businesses
There are many ways to promote your laundry business; here's how you can do it using social media:
Engage on social media accounts like Facebook, Twitter, and Instagram

Consider paid advertising on social media

Get your business on online maps by claiming your listing on Google Maps and Yelp

Finally, a website: it's the easiest way for customers to find out about your services
Several factors threaten the commercial laundry business
Increased competition from other service providers

Lack of training and education for workers in the field

The need for more advanced (commercial) laundry equipment to handle higher volumes
Final thoughts
A commercial laundry business requires a lot more investment and time than your average small business because you'll have to invest in more laundry equipment and hire employees. You'll also need to find clients willing to pay for your services.
If you're looking for a great source of income, opening a commercial laundry business is the way to go. You can make a lot of money if you have the right location, offer competitive services, and maintain your business well.
Apart from quality services, small businesses like yours need software to help execute the business and reach new customers on time. That's where route planning and optimization software like Upper come in. Upper will free up your time otherwise spent in manual route planning, enhance worker's productivity, and help you get more daily jobs done. Try the Upper 7-day free trial today.