Key Takeaways:
Scaling a delivery service requires proper route planning, including predicting demand and anticipating growth opportunities.
It's all about getting the strategy right from the start, collaborating closely with partners, like suppliers and distributors
It is like building a well-oiled machine that keeps your business running smoothly.
"Growing a business" and "scaling a business" are separated by a thin line, which is crucial from a business point of view. Growth involves increasing sales & revenue, and reaching out to new customers, whereas scaling your business means taking it to the next level. This is why business owners focus a bit more on scaling business in order to make their business sustainable.
An analysis by Digital Commerce 360 states that the share of total retail purchases has surged from 8% to 20% due to constantly surging demand. In the wake of the pandemic, a significant shift towards online purchasing emerged, and it completely sidelined market visits. Such things brought a change in consumer behavior and made it difficult for businesses to meet consumers' demands.
But, still delivering products can be time-consuming for many online retailers. Hence, they prefer to outsource their delivery process to third-party logistic companies. Since more consumers continue to purchase online and surge in delivery services, the major challenge is not only to meet their expectations but to surpass them by scaling your delivery business.
If you are keen to scale your business, look no further, as we have come up with a blog on how to scale your delivery business.
9 Steps to Scale Your Delivery Business
Being a delivery business owner, your primary goal should be to scale your business at multiple locations. These 9 steps are what you need at this point to level up your business. So, let's discuss them one by one.
1. Plan ahead of time
Planning your delivery schedule and process is the first step for scaling your delivery business. It sets up a strong base for your delivery business to scale and grow in the competitive industry.
The more precise and detailed your planning is, the better the delivery efficiency you get. Also, you can achieve a higher scalability number if you follow a thorough planning process.
You need to decide how the shipments will arrive, the dispatching process, and delivering products. Team up with your workforce, adopt technology advancements and keep your vehicles well-maintained.
It's recommended to schedule your deliveries to avoid troubles during the peak season or holidays. Early planning gives your in-house team a brief idea about their work schedule and the standards they need to maintain while ensuring the complete delivery process runs smoothly.
2. Set your priorities straight
Next, you should serve your customers efficiently and feasible means setting the right priorities. So, adjust your route planning based on the delivery time window for individual customers and instruct your drivers to follow the customer's request.
Setting the priorities right can lead to maximum workforce productivity and efficient scalability. This step is necessary for business expansion as you can aim to enter new markets. Such things can help you achieve organizational goals and boost revenue generation with an increase in delivery efficiency.
3. Hire a skilled professional
Hiring a professional and dedicated workforce plays a vital role in the success and growth of your business. You need to ensure that you cater to the right talent at different positions in your delivery process.
If you're just starting your delivery process, you need professionals with some experience back in the delivery business. Hiring freshers is not a bad idea, but you should conduct training programs for them.
Create a professional onboarding process that tests the applicant's different skill sets and approaches in real-world scenarios. When you have the right professional at the right place managing your delivery operations, your business is likely to reach new heights.
So, continue to hunt the bright talent in fleet management, logistics, delivery driver, and other positions to streamline your last-mile delivery process. Also, organizing a team of experienced drivers enables your business to work productively and professionally.
4. Automate delivery route planning
Optimizing a route is essential for your drivers to increase delivery efficiency. It helps streamline the delivery process, cut operating costs, and maximize business profits. This step is crucial for scaling your business, where you need reliable route optimization software to schedule the shortest routes in advance.
Having a route planner like Upper means, you can efficiently plan routes and keep your team notified in advance. There would be no communication gaps between drivers and dispatchers. Moving forward, let's check how Upper helps you to scale your delivery business.
Upper is a robust route planning and optimization software. It can help you scale your delivery business and fulfill the changing customer delivery expectations. With Upper, you can handle different aspects of delivery operations, from route planning to optimizing routes and collecting digital proof of delivery. Upper makes sure your customers get timely updates regarding the deliveries/pickups or services.
Some key features offered by Upper that you might not want to miss.
Import Excel
Route scheduling
Route optimization
Automated customer notification
Live tracking
Proof of delivery
How About Saving 2 Hrs of Time While Planning Your Routes?
Let Upper help you scale your business with its fully automated route planning process and save up to 2 hours of time while planning your routes!
Start Upper's FREE Trial

5. Get your digital footprint
Without a solid online presence, you cannot reach your target audience like your competitors. This surge in online shopping also states that many customers want to place an order for the product using their mobile phones or tablet.
The global pandemic added fuel to the trend and forced retailers to switch to the online ecosystem to connect with their target audience. The eCommerce industry and internet usability are likely to rise in the coming years, and thus every delivery business needs to create a solid online footprint.
Getting a digital footprint means you can compete with the big guns and meet the expected delivery demand of your customer. You can reach a more comprehensive online audience and expand your delivery business globally with a robust last-mile delivery ecosystem.
6. Keep your vehicles well-maintained
Transportation is the lifeline of your delivery business; you need to invest wisely and make calculative decisions while building your transport network. Depending upon your budget and industry, you need to get the delivery fleet as per your requirements and keep them in working condition to deliver products.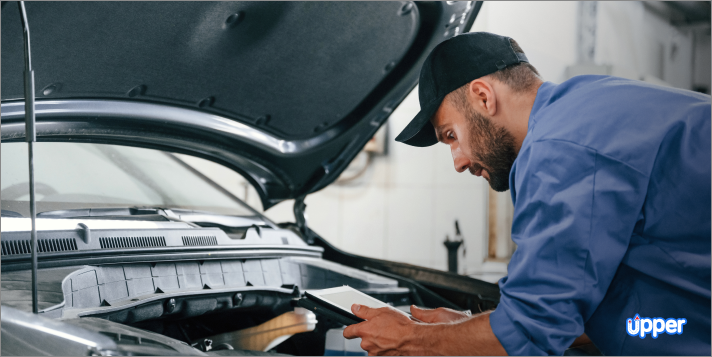 For example, if you run a furniture delivery business, you need a vehicle with a large load-carrying capacity compared to a flower delivery business. In such cases, you can talk with your driver's team for suggestions before investing in a new fleet of delivery vehicles to run a successful delivery business.
Furthermore, you can advise delivery drivers to look after vehicle maintenance. After all, they are essential members of your delivery operations, and they can promote a solid work culture in the organization.
7. Streamline your dispatching process
A robust logistic and dispatching process can help your delivery business to improve the quality and efficiency of your operations. For that, you may need advanced dispatch routing software to assign tasks to the driver and vehicles as per their availability. This means no errors in managing your warehouse inventory and also no misplaced delivery orders.
Also, improve the packaging process and minimize the size and space of the delivery packages to maximize the delivery space in the vehicle. This helps the delivery driver to carry a larger quantity of products in a single shift and deliver maximum delivery orders.
Focus on categorizing your products to simplify the dispatching process so that it won't take long for the product in the warehouse to get into the dispatch line.
8. Technology integration
In the process of scaling a business, integrating new technologies and adapting to the changing industry ecosystem is very important for you. With the rising demands and popularity of same-day delivery, you need advanced and robust technology to reduce the delivery cost and meet the delivery deadline.
Nowadays, technologies like machine learning, robotics, and artificial intelligence are helping the last-mile delivery business optimize delivery routes, manage delivery processes, and execute the best last-mile delivery strategy with finesse.
Well, you, too, can make the most of modern technologies to save your business from any unfortunate events. The best thing to do is integrate your delivery business with delivery management software or a route planner.
9. Track key performance indicators (KPIs)
Maintaining flexibility and making well-informed decisions as your business grows. It requires constant monitoring of performance metrics and market trends. Key performance indicators (KPIs) that measure how well your scaling strategies are working should be monitored continuously.
Therefore, you should keep a check on delivery times, customer satisfaction ratings, order accuracy, and operational costs. By examining such indicators, you can know the area of improvement and expand upon strengths.
Market conditions, customer preferences, and industry trends are ever-evolving. And so, you need to be flexible to adopt any changes. This can be better done by improving the delivery process and adapting to new technologies.
Is Scaling Important for Your Delivery Business?
The answer is yes, it is. Scaling your business is important because of the current surge in the online eCommerce market. It is understandable that customers want a quick and reliable delivery experience at their doorsteps.
In fact, many companies in the U.S. and Canada find their delivery inefficient. So, scaling your business is an efficient way to stand out from the competitors. Below are a few factors that explain why scaling holds such significance for your delivery business.
Expanding market reach:
It is one of the important aspects that is considered by every delivery business. This means growing your operations, entering new markets, and offering service in remote areas. This expansion is not only to reach out target audience but also to boost the revenue streams.
Expanding your network means you connect with those customers who have distinct needs. By doing so, you can also diversify the customer base. You may target delivery areas where the demands are much higher. This may help you get a competitive edge. In short, you won't rely on any single market and can expect long-term business stability.
Improving customer experience:

A customer is the cornerstone of the business. No matter how much you expand your business, maintaining customer satisfaction is as important as scaling your business. So, you must focus on improving user experience in order to build a loyal customer base. Also, it helps in spreading positive word-of-mouth referrals.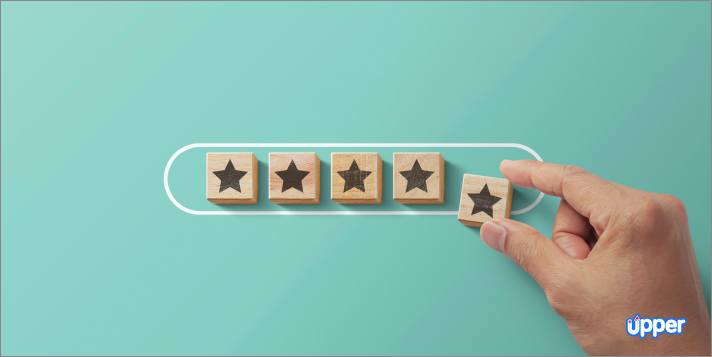 When you level up your business, your delivery process is streamlined, making it easier for customers to place the order and receive it on their doorstep. Also, notifying the customer regarding their parcel is extremely important to enhance their user experience. This is how your business can expand with the help of your customer.
Long-term sustainability:
Scaling your delivery business successfully means prioritizing its long-term sustainability. It aims for long-term success that can withstand the test of time. You can make an informed decision to strike a balance between expansion and stability, guaranteeing your company's continued success well into the future.
When you plan for the long term, you are protecting your delivery company from extinction. It might include investing in robust infrastructure and building a strong work culture. You should figure out how your actions will impact your business, as sustainable practice can contribute greatly to the longevity of your business.
FAQs
Yes, the delivery business is highly profitable. It simply needs the right growth strategies and tools to grow your business and make money.
Some of the delivery businesses that you can start are grocery delivery, meal-kit delivery, flower delivery, medicine delivery, alcohol delivery, courier services, and many more.
There are multiple challenges in a delivery business, like the traditional supply chain system, relying on manual routing or Google Maps for deliveries, no automation, and no real-time tracking with an estimated time of arrival.
You can create a solid online presence and focus on powerful branding and marketing to attract a new-age client base for your online delivery business.
The right time to start scaling your delivery business is when you have a stable customer base, streamlined delivery processes, and a growth strategy. You must ensure that your business operations can handle an increase in order demands without compromising quality and efficiency.
Sustainability is crucial in scaling a delivery business as it reduces environmental impact and enhances brand reputation. Following practices such as optimized delivery routes, electric vehicles, and reduced packaging waste result in a larger customer base and also foster long-term growth.
Conclusion
As we reach the conclusion point, it is now clear that scaling your business is a vital transition that comes with never-ending possibilities. This dynamic process not just helps you in business expansion but also provides a better user experience. Being a delivery company owner, you must look after delivering customer satisfaction.
You should have a strategic approach when it comes to scaling your business. We discussed the 9 steps that will surely help you take your business to the next level. Also, it would be easier for you to meet the surge in customers' demands. Thus, harness the technology and advancements in your business operations to achieve desired success.
Also, you can explore Upper route planning software and start a 7-day free trial to learn how this software is useful to your business.