You've probably heard the phrase, if you build it, they will come.
If you're starting a locksmith business, now's a great time to find out if that's true.
The locksmith business is on the rise.
For years, locks have been a low-tech solution to securing our homes and businesses. But now, with smart locks becoming increasingly popular and new security systems being developed every day, it's the best time to enter the locksmith industry!
Locksmiths are experiencing rapid growth and transformation as smart locks, and new security systems are on demand. In fact, in the U.S., the smart lock market is expected to grow at a compound annual growth rate of 12% between 2020 and 2026. This is driven by the growing demand for intelligent locks from consumers and the ever-increasing home automation market.
In this article, we will help you with a 6-step guide on how to start a locksmith business. So, let's get started.
6 Steps on How to Start A Locksmith Business
The Locksmiths business provides locksmith services to establishments for:
Installing, repairing, or servicing locks and lock systems, such as cylinders, deadbolts, and keys.

Install or repair safes using safe cracking tools.

Remove broken keys from locks without damaging them and creating duplicate keys.

Install security or computerized security systems with electronic control panels in offices, stores, and homes.
The following steps will help you start your own locksmith business on a positive note.
1. Research the market
When you're a locksmith service provider, your customers are your lifeblood. You need to know what they want and how to give it to them. You also need to know what other locksmiths are providing.
The Locksmith industry in the United States has grown steadily

over the past five years, driven by increased commercial and residential construction market demand.

From 2016 to 2021, revenue increased

at an

annualized rate of 3.5% to $2.8 billion

.
Research is the foundation of a successful locksmith business, and it deserves to be taken seriously.
With target market research, you can survey customers'

challenges over the last five years and predict what they may need in the next five years.

Additionally, rising per capita disposable income has led to

increased demand for security systems, which may also drive growth in demand for locksmith services. You can also find out how much disposable income they have, which will help you plan for the pricing strategies and future of your own business.
2. Get a locksmith license
When starting a locksmith business, you must ensure you have all the licenses and permits required by state, federal, and local governments.
The first step is to check with your state for local business licensing requirements.

In some cases, a locksmith license is required. Once you know what provisions are in place, you can move on to other rights and permits that will help establish authority and legitimacy in the eyes of the public.

Federal regulations, business licenses, and permits associated with starting your own business include

doing business as (DBA), health licenses and access from the

Occupational Safety and Health Administration

(OSHA), trademarks, copyrights, patents, criminal background checks, and other intellectual properties, as well as industry-specific rights and permits. 
The business license requirements vary by location. So, it's best to check with your state government website or contact the appropriate person..
3. Decide on your services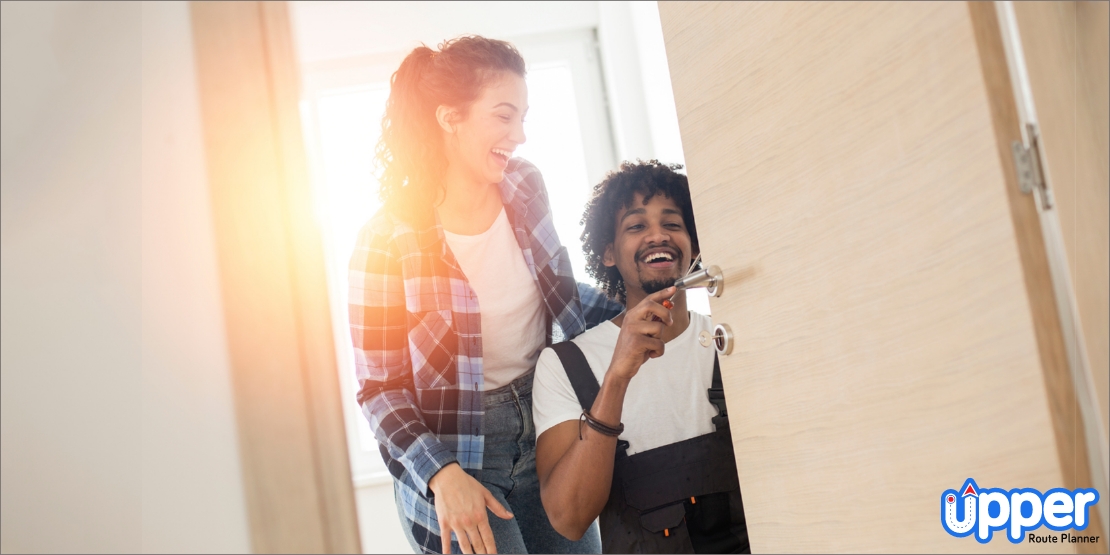 It's no secret that the locksmithing business has never been better. With an aging population and a growing need for security, this field has a lot of money to be made. 
The average locksmith earns $47,810 annually and can create even more with a speciality niche like residential or automotive locksmithing.
You don't have to be a jack of all trades, and you don't have to spend your money on tools for every job that comes your way. The best way to avoid spending too much on locksmith equipment is to concentrate on one area and invest in quality basic locksmith tools.
There are some niches that a locksmith small businesses can work in:
Residential locksmiths work with homes and residential properties

. They are responsible for installing new locks, repairing old ones, and updating the security of a home or apartment building.

Commercial locksmithing serves offices, businesses, and industrial units

. They install new locks and make repairs to existing ones. Some commercial locksmiths specialize in installing high-security locks for a commercial space—an

office, for example.
Automotive locksmiths or car locksmiths provide services for locked-in drivers or forgotten car keys. This car locksmith business niche is wildly profitable since you can charge premium prices for what is essentially after-hours work. You'll need to invest in automotive lock-picking

tools for a car locksmith business.
4. Invest In vehicles and equipment
If you're thinking about starting a locksmith business, the first thing you need to do is get a reliable vehicle. Not only will this allow you to travel to jobs around your local area, but it also helps establish credibility.
If clients see that you're able to arrive on time

, they'll be more likely to trust you with their security needs.

Once you have a vehicle, it's time to get some equipment!

You'll need high-quality and durable equipment for your team members. It is essential because it can make all the difference between an excellent customer experience and one that leaves your client frustrated and unsatisfied.

You'll also need essential tools and equipment:

plug spinners, lock pick sets (mechanical and computerized), key extractors, a locksmith hammer, router drills, key cutter, key blanks, master key sets, and the list goes on!
5. Get your business insured
You've got your locksmith business running and operational. Now you need to protect it from unexpected events that can have a devastating impact on your business.
When you think about protecting your business, what comes to mind?

Do you think about protecting yourself from lawsuits or property damage?

Or maybe you're worried about theft of your inventory or equipment.
These threats are real, but you can manage them with the right insurance coverage.
A hefty lawsuit could close your doors and ruin your reputation if you don't have proper insurance. Locksmith insurance covers the costs of damaged property and liability claims.
Business insurance is often overlooked, yet it can be vital to your success as an entrepreneur. Don't be caught off guard by unexpected events that could impact your bottom line.
General liability insurance, for example, is essential business insurance for every business owner to cover various liabilities. It protects your costs if your business causes material damage or harm to one of your client's assets. 
6. Market your business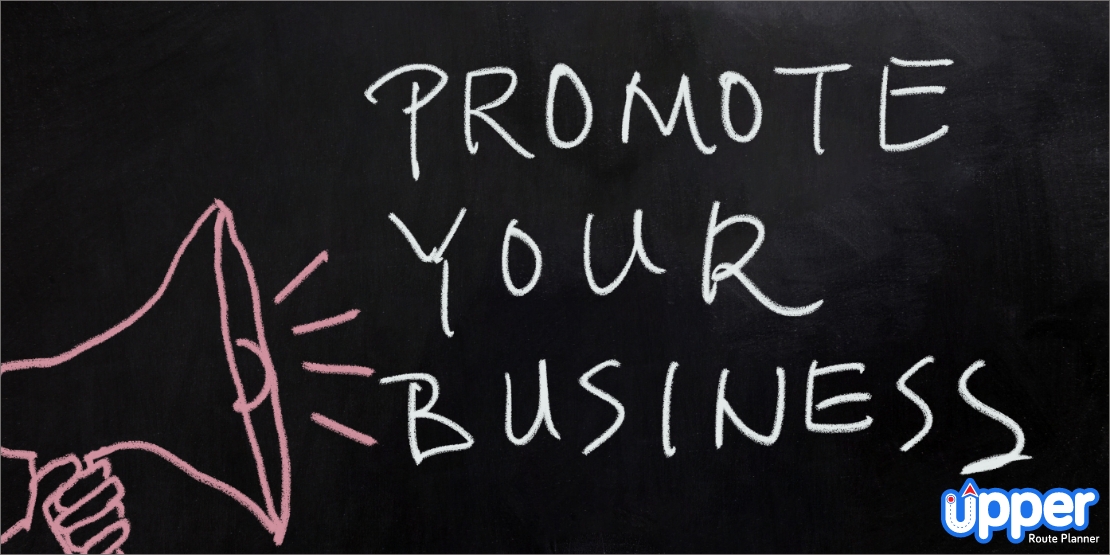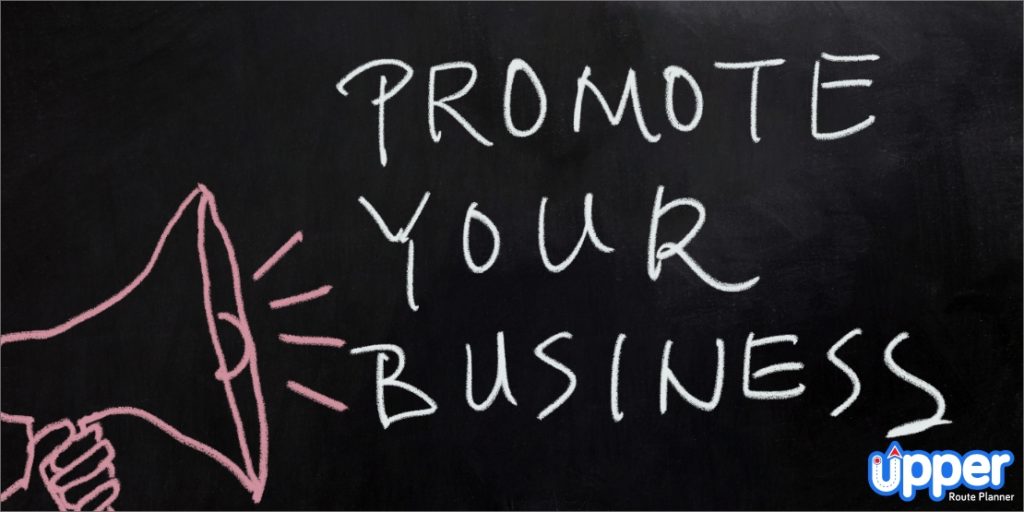 If you're considering starting a locksmith business, you might wonder how to get those critical early customers. Marketing for locksmithing is all you need at this stage. 
Once you are off the mark, make sure people can find your online presence and make it easy for your prospects to land upon you when they find local locksmiths.
You must ensure your business is listed with the correct details

when advertising with Google. Google will help potential customers find you when they search for local locksmiths in their area.

In addition, locksmith businesses can advertise by putting a sign

on their van or truck. A successful locksmith company invests in good signage in front of its offices as well.

Consumers are bombarded with so many ads on social media accounts

that they become immune to them. They don't click on them anymore! Is there a way to differentiate your locksmith service business from the rest? The answer is simple: content marketing!

Locksmith business owners (including new business owners) should be blogging

about how they operate and what services they offer. Blogs are great for establishing yourself as an expert and showing potential customers who will benefit from hiring you.
Challenges of Running a Locksmith Business
Route scheduling and optimization are two of the biggest challenges that locksmith businesses face.
Scheduling is planning the time windows for each job and who will attend each callout. Routing your locksmiths is the best way to ensure they arrive at their scheduled appointments on time.
As soon as your locksmith business is up and running, you should look for ways to make it more efficient to serve customers without hiring more employees or adding to business expenses.
It will benefit your business across the board if you master routing and scheduling. Your team will be more productive and efficient, and you'll earn a reputation as a reliable and trustworthy contractor in your community.
1. Route optimization
Routing can be challenging because you need to know your day's schedule to plan the most efficient routes for your team members, considering the travel time and transport costs.
Route optimization is essential to the success of your locksmith business. But when you have a team of five or more people, finding time to route them all can be challenging. You also don't want to waste time planning routes for your team if one of them calls in sick or has a last-minute callout.
2. Route scheduling
Route scheduling is a challenge because you need enough flexibility in the schedule to accommodate urgent or last-minute callouts, but you don't want to under-utilize your team.
Optimum scheduling and routing can help your locksmith team reach their destinations in the quickest possible time, which will save you money. However, manually planning schedules and mapping out routes is incredibly time-consuming, and it's not uncommon for these tasks to be outsourced to an existing system like Upper.
How Upper Helps You Deal with Locksmith Business Challenges?
We've made it our mission to help you get the most out of every minute you spend on the job.
That's why, we came up with the Upper Route Planner, the only automated route planning solution you need. It's easy to use for admins as well as dispatch managers. With Upper, your workers get to the customer sites faster and finish more tasks daily—more efficiently than ever!
Upper is a cloud-based route planning software that helps you manage your scheduling and routing needs with its unique features.
Here are key features of the Upper Route planner:
Instant route planning creates optimum multi-stop routes for you to send vehicles where they're needed at the right time.
Automated route scheduling enables you to assign tasks based on the schedule. UpperInc's intuitive interface makes it easy for business owners to create and manage routes.
e-POD (e-Proof of Delivery) helps your drivers collect signatures and capture photos of all successful deliveries. This increases technicians' accountability, helps

dispatchers view the delivery information once submitted, and keeps everyone in the loop. 

Upper's one-click dispatch

, enables dispatchers to quickly send out optimized routes to multiple drivers simultaneously.

300+ stops this morning to divide among 11 drivers? No problem.
Instantly Find Efficient Routes for Your Business
Starting a locksmith business? Awesome! Explore optimized routes on Upper Route Planner and reach your destination 3x faster. Switch to automated route planning now!
Get Started for Free

1. Lower fuel costs
You will spend less time on the road and more time delivering when your multi-stop route planning and optimization are efficient.
Spending less time on the road can save you a lot of money on fuel and maximize profits.
Upper automatically finds the shortest routes as per your specific delivery constraints, such as driving preferences, time windows, and more, for you to deliver on time with optimal fuel consumption. In fact, it is known to help businesses save up to 40% on fuel costs.
2. Reduce manual dependencies and increase productivity
With Upper, you can easily automate your driver's route planning and scheduling to software that understands the need for efficiency in service delivery businesses. Upper Route Planner helps you cut down 95% of route planning time by creating the most optimal routes for multiple drivers.
With such efficient planning, your workers will be able to do more using the same or lesser resources, thereby increasing their productivity and fulfilling more orders daily.
Get your 7-day free trial of Upper Route Planner today and start routing your locksmiths more efficiently.
FAQs
According to the Bureau of Labor Statistics (BLS), locksmiths employed by companies can usually see $14-$33 hourly, but owning your mobile locksmith business can net you anywhere from $200-$1500 a day. Those who reinvest and stay current with up to date information and new technologies tend to have more longevity, return customers, and a better payout over time.
If you're ready to get started with a locksmith business, you need these essential tools:
Key cutters.

Router drills.

Locksmith hammer.

Key extractor.

Mechanical picks.

Computerized picks.

Plug spinners.

Tension wrenches.
The locksmith business is a classic example of a service industry. It's also one of the promising industries in America, and one of the most lucrative. Depending on the operating region, years in business, and demand, you'll charge anywhere from $35 to $200 per hour. You can set a higher rate on weekends and evenings because those are times when more people need your locksmith services. Consider raising your rates to match competitors with similar operating models if you provide mobile services on job site.
If you need to hire a locksmith, you must know what rates they charge and the current industry standards. Locksmiths are licensed professionals who work with different types of locks, from simple house locks to car locks.
Prices can vary depending on the type of lock you need to be replaced or repair.

The

average cost

for simple house locks is $55 to $150, while a standard car lock will cost between $200 and $600.

You can expect higher prices in case of special needs, such as needing an extra key made or needing someone to come out right away.
Conclusion
Starting a locksmith business is exciting and rewarding, but it's also challenging.
You have to be willing to invest in the right tools and locksmith training courses, manage your time carefully, and keep up with industry standards. When you indulge in your new project with serious efforts, the rewards will far exceed your expectations.
The first step is to begin researching business models with intent. Next, establish that starting a locksmith business is your next move and you're ready to overcome the challenges it brings.
Our guide will then help you create a locksmith business structure and build traction.
The locksmith business is a part of a constantly and rapidly evolving industry. You need to keep up with the latest trends, stay on top of technology, and provide a more efficient experience for your customers.
Nowadays, both software and hardware have gone hi-tech. The right software can help you provide an efficient experience for your customers and reap the rewards of building an optimized locksmith business. Upper route planning and optimization software is one such tool that will make sure your technicians fulfill all service requests with increased efficiency and get more done every single day.