Key Takeaways:
Starting an HVAC business requires obtaining the necessary licenses and certifications, as well as investing in tools and equipment.
Investing in ongoing training and education for technicians, as well as adopting new technologies and best practices, can improve efficiency and quality of service.
Providing exceptional customer service, including timely responses to inquiries and transparent pricing and billing practices, can build a positive reputation and generate repeat business.
Staying informed about industry trends and regulations, such as changes in energy efficiency standards and environmental policies, can help you stay competitive.
If there is a business field with plenty of jobs all around the globe, good compensation, and recession-proof, it has to be the HVAC sector. It is one of the most rapidly growing sectors whose demand is ever-increasing.
There were 103,359 plumbing and HVAC contractor companies in the US as of 2019, with 500 employees. The global heating, venting, and conditioning market is expected to be 288 billion USD. California has the highest number of jobs in the HVAC sector, three times higher than Pennsylvania.
All these substantiate that it is a sector that has a high employment rate and a great expanding capacity. It is one of the businesses which is truly universal.
To help you excel in your business, in this article, we have shared 9 beneficial steps on how to start your HVAC business. So without further ado, let's get started.
9 Beneficial Steps to Start an HVAC Business
An HVAC business can be very profitable if managed well. So, here are the 9 beneficial steps that can help you get off the mark in your new venture.
Short on time? Skip ahead:
1. Create a growth-oriented HVAC business plan
Any successful HVAC company is built on a solid business plan. You'll need to create an HVAC business plan defining the following terms in that document:
Market analysis
Marketing plan
Executive summary
Business structure
Financial obligations
Revenue projections, and so on
Making an HVAC business strategy will keep you focused and may enable you to obtain startup financing from banks or other lenders. Apart from that, you also need to choose a business name and register it with the local government.
Another important component of a business structure is market research, which is necessary to assess the viability of your HVAC operation. You must know the number of competing HVAC companies in your service area, the number of homes and franchises you will compete with, the prices your rivals charge, and other information.
Additionally, it would be best if you chose your service area, the driving distance you are willing to travel to a job site, and the working environment. You must also work only during regular business hours or offer emergency repair services.
2. Evaluate HVAC business startup costs
The start-up cost of opening an HVAC company is costly, and failing to keep track of all business expenses is one of the most costly mistakes you can make. Hence, you need to have a separate bank account to manage your business transactions.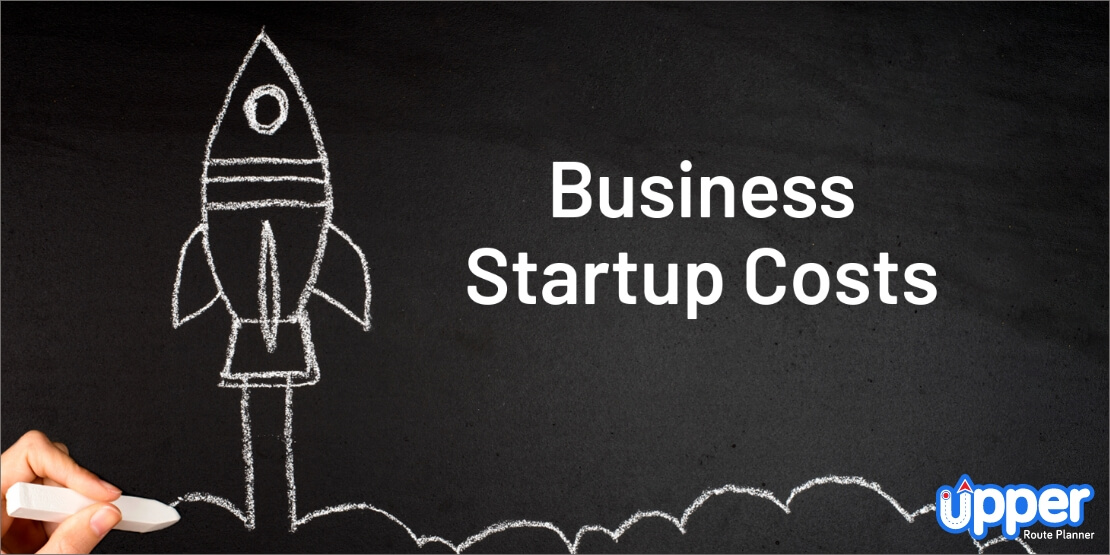 The average HVAC startup cost ranges from $2,000 to $10,000, assuming you buy a used service van or truck and try to keep your equipment costs low. However, if you buy everything at once, the cost could easily exceed $100,000.
Here is the list of things you'll need to run your HVAC business:
Marketing materials, such as business cards and door tags to verify service with contact information
Basic HVAC tools used for sheet metal work, such as aviators or tin snips, drive benders or folding bars, shears, staple guns, crimpers, etc.
HVAC contractor license
HVAC tools for air conditioning service and maintenance work
Uniforms and caps with the company's logo
Vehicle signage
HVAC business website
A service truck or van large enough to carry all your tools and equipment
HVAC business insurance- Workers compensation insurance and Liability insurance
Available tools include an electrical tester, tape measures, battery-powered drill, sawzall, etc.
Safety equipment
3. Study your market and make a list of the services
Decide what HVAC services you want to offer so you can buy the necessary equipment and begin pricing. The most common HVAC repair, installation, and maintenance services you can provide are as follows:
Furnace tune-up and maintenance
Air conditioning tune-up and maintenance
Heat pump installation
Repairing air conditioning units
Air conditioning installation
Air duct cleaning
Tankless water heater installation
Emergency HVAC service
Furnace installation
Offering services in which you are skilled and enjoy performing will make your job more rewarding.
4. Set prices that cover your expenditures
If they want to have a successful HVAC business, business owners should set a price that covers all costs while ensuring business success. Additionally, reducing profit margins during the off-season may alleviate cash flow issues.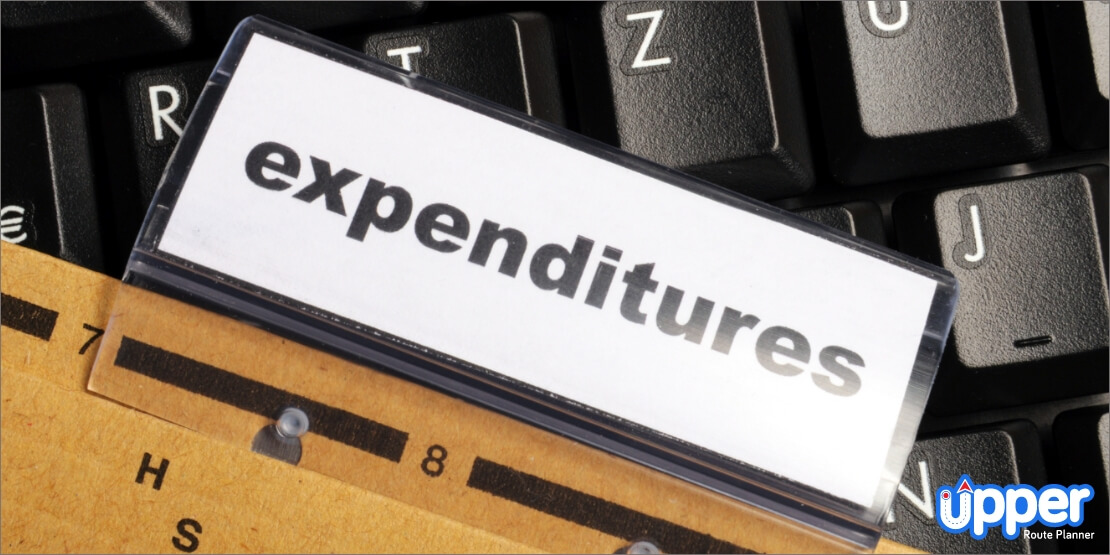 Here's how to get started with HVAC job pricing:
Analyze your rivals in the HVAC service industry to find out what the going rates are in your area.
Establish the markup needed to achieve your desired profit margins.
Determine what additional services you can provide to increase your overall quote prices
You can use the following pricing techniques for HVAC jobs:
Hourly rate pricing model-
Hourly rates can make it easier for you to make more money when working on time-consuming or commercial HVAC contracts. This pricing strategy is helpful when you don't know how long the project will take.
Flat rate pricing model-
You can determine a single, fixed price for the entire project using flat-rate pricing. This pricing strategy works well for your HVAC business when you know how long the job will take; for instance, $300 for air conditioning service.
Labor and materials pricing model-
It's preferable to charge clients for installations based on the amount of labor you provide and the tools you use in general. This pricing strategy makes recovering your operating costs simpler.
Once you have decided on your service prices, create an HVAC pricing chart that breaks down your service costs at flat rates or hourly rates. By using a pricing chart, you can quickly and easily give customers accurate HVAC estimates.
5. Build an HVAC business marketing strategy
To keep your small business running smoothly, you'll need an effective marketing strategy for your HVAC business to bring in new customers while retaining existing ones. Word-of-mouth referrals play an important role. Word-of-mouth is the most effective way to build trust and reputation for your company.
Reaching out to potential clients unfamiliar with your company will involve using social media advertising and an SEO strategy. Email marketing is another excellent tool for business promotion. With email marketing, you can keep your customers updated on company news and send appointment and service renewal reminders.
Branding your HVAC logo on vehicles, t-shirts, uniforms, and all other marketing materials is a professional perk for your HVAC company. The more you can set yourself apart from the competition, the more likely you will gain a loyal customer base.
6. Hire a team of HVAC technicians
It's time to hire a certified HVAC technician when your workload becomes too much for you to handle alone.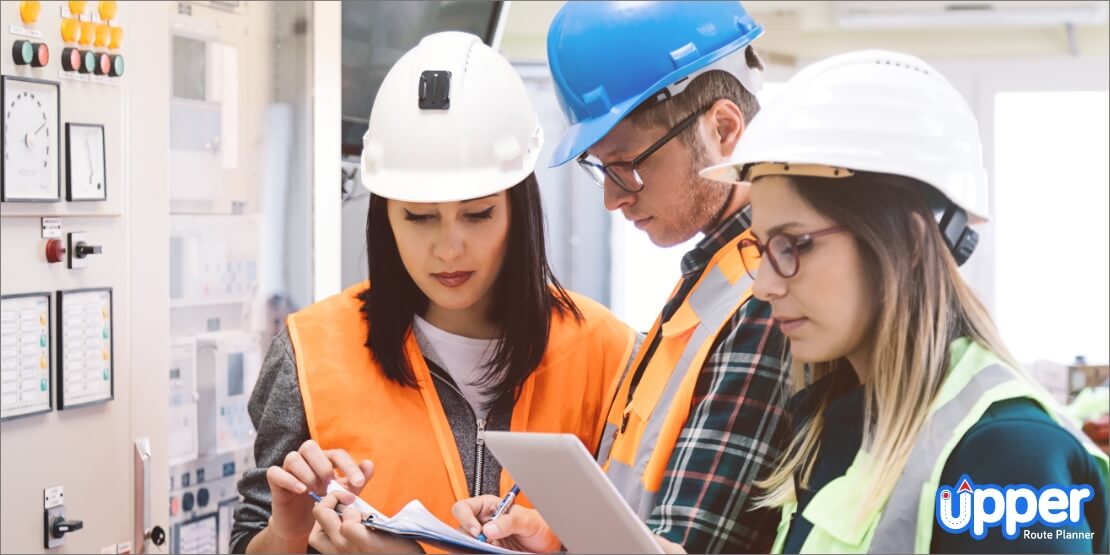 By employing HVAC technicians to handle fieldwork, you can devote more time to sales, planning, brand management, and other aspects of managing and expanding your new company.
Here are some recommendations for finding and picking knowledgeable HVAC professionals:
Decide whether you want to employ employees or HVAC contractors and subcontractors.
A great job description for HVAC contractors should be written and posted on job-search websites.
Prepare some questions to ask a heating and cooling contractor before hiring them.
After hiring your staff, get ready to train them.
Pay your staff well and foster a positive work environment.
7. Monitoring your expenses
For starting an HVAC business, you also need to keep track of each expense. The fact that you currently have the most competitive prices does not guarantee that you will continue to do so.
As you assess your expenses, look for ways to cut costs. This can be achieved by purchasing supplies in bulk, obtaining manufacturer discounts for parts, or signing up for loyalty programs. You can also achieve this by saving money on fuel and other expenses.
For example, you can set up an overdraft facility with your bank. The overdraft facility will cover employee bills or advances if insufficient funds are in the business account.
8. Reach out to your customers
If you wait for customers to contact you, you will miss the opportunity to develop repeat business. Getting in touch with current customers and informing them about a service is another way to increase profitability.
Consider scheduling service calls with previous customers to suggest a furnace check-up before winter, which they may have yet to consider. Make it clear that you care about their safety and comfort and are willing to assist.
9. Make use of advanced technology
Today, technology is essential to almost every industry, and the HVAC sector is no exception. Don't be hesitant to use technology to assist you in achieving your business objectives and creating brand awareness. You can create a business page or Google my business profile to mark the presence of your HVAC services online.
Technology has improved almost every aspect of HVAC, from the onboard sensors and computerized components of AC units to the routing software, such as the Upper Route Planner, that directs technicians from job to job.
Let Upper Help You Manage HVAC Services
Starting a new HVAC business is easier when you have an advanced route planner for managing HVAC services. Get Upper to find the best routes for your client appointments.
Start Using Upper

Benefits of Starting an HVAC Business
Let's look at the top benefits of why you should start an HVAC business.
1. Easy to start up
Starting an HVAC business is relatively easier than starting other businesses. It requires little more than a business license, that is HVAC trade license, phone, and your offered skills and expertise to get up and to go. This not only makes it easier, but also makes it more affordable to get started.
2. No inventory
Starting an HVAC business doesn't require a built-up reserve of inventory that needs to be stored in an expensive warehouse. You'll only need the equipment and your skills to perform your offered services, so no warehouse full of inventory is required.
3. HVAC businesses are recession resilient
When the economy suffers, people will still need to repair their heating when it breaks. So, working in the HVAC industry, on the other hand, will help you keep your job and generate revenue even during economic downturns.
4. You are your own boss
You are your boss as a business owner. You have the freedom to make critical decisions the way you want for your own HVAC business. When you are your own boss, you have a unique opportunity to shape your days the way you want. You can pick and choose what interests you and focus on what makes you happy.
5. High Lifetime Value (LTV)
Valu
On average, HVAC systems are replaced every 12 years, costing each unit $12,000. During that time, HVAC businesses will most likely provide some level of service, either through repairs or routine maintenance. The LTV of an HVAC company is frequently greater than $1,000 per customer per year.
Get the Best Routes from Upper for Your HVAC Services
To excel in a fast-growing business, you need to have an organized and well-structured plan to cater to the requests of a large number of customers. Upper can help you reach this level of efficiency comfortably, without any hassle, with the help of state-of-the-art features.
For example, let's say you have 30 jobs to be done in a day with the help of 5 technicians. Without proper planning, these technicians will be running around all over town but still may fail to cater to all the jobs. With every job that gets postponed or lost, you lose money.
Here is where Upper comes in to help you out. Upper's powerful and intelligent route planning algorithm will help create an efficient route and divide the routes among the technicians so that all the technicians can cater to all the jobs. Here's how Upper and your competitive advantage can assist you in increasing your revenue and profits.
Route optimization
Uppers' intelligent route planning and optimization algorithm will create routes for all the separate technicians or drivers. This will not only help you cut costs but also ensure that the possible number of jobs are done. You can optimize these stops by time or distance and add urgency for priority deliveries. It will help you to save money.
Proof of delivery
This feature will help you to take all the proofs digitally. The customer signature and images can be captured and stored in the software, so they are never lost. This can also be retrieved at any time. This will help you to boost the customer experience as well.
One-click dispatch
This feature can help you to send the optimized routes with just a single click. It also has a feature by which you can reassign any job or delivery. It simplifies duties and improves overall operational efficiency.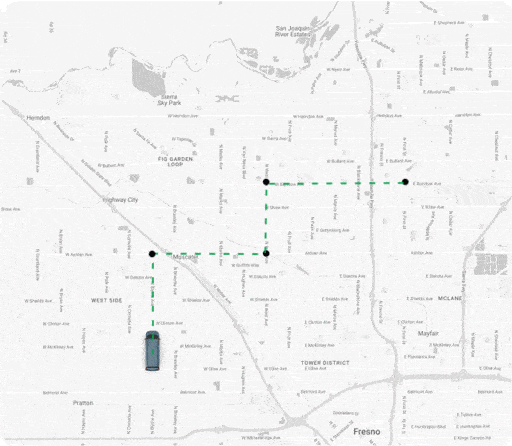 FAQs
The NATE certification is one of the best HVAC certifications that is both the most popular and well-known. NATE stands for North American Technician Excellence. It is an organization that concentrates on certifying and testing HVAC technicians.
These are the four primary categories of HVAC systems. There are split systems, ductless systems, hybrid systems, and packaged heating and air systems. Each of these HVAC units has advantages and disadvantages, and understanding them can help you decide which is best for you.
An annual maintenance visit for an HVAC tune-up typically costs between $75 and $200, depending on the contractor. If extensive repairs are required, you may be required to pay up to $2,000-$3,000 for the most complex parts.
Conclusion
HVAC is an expanding sector where, with the help of the right market strategy, business model, and efficient tools, you can make great profits. Study the strategies used by your competitors, and don't be afraid to take calculated risks. All you must do is create a realistic business plan and plan ahead of time.
We at Upper understand that businesses have multiple challenges. To reduce your stress, we have come up with state-of-the-art software so you can plan and execute the delivery process hassle-free and focus more on increasing revenue and expanding your business.