Key Takeaways:
Create a thorough business plan that includes financial predictions, a target market study, and a marketing strategy.
Get the required authorizations and certifications, and stay up-to-date with the ordinances at the municipal, state, and federal levels.
Employ and educate dependable personnel that are knowledgeable about installing security cameras and can deliver superior customer care.
To stand out from the competition and boost sales, provide extra services like smart home integration or remote monitoring.
If you want to start a security camera installation business, now is the best time. It's not only a booming industry but also one that is ripe with opportunity for those willing to put in the work.
In the decade between 2021 and 2030, Research And Markets forecast that the worldwide managed security services market will grow at a CAGR of 12.8%, reaching $77.01 billion.
The number of households and office establishments investing in security cameras continues to increase. So, starting a security camera installation business is clearly a lucrative prospect.
This article provides a comprehensive guide on how to start a security camera installation business.
What are the Essential Requirements of the Camera Installation Business?
Here's a list of requirements to consider when starting a camera installation business.
1. Knowledge of technology and electrical systems
To start a successful security camera installation business, you need to understand the electrical system of the camera and its technology.
If you're not an expert in these areas, it's easy to make mistakes that could damage the wiring in residence or the place of business where you are working.
Therefore, learning about this technology is essential before starting a new business.
Train yourself by attending technical school and taking courses on electrical systems or private security officer training programs. These will give you first-hand knowledge about installing security system cameras in residences and business places.
2. Financial plan
You must decide how much capital you require to launch your business. You will want to get enough money to purchase the necessary supplies and equipment and market your offerings before you earn any revenue.
3. Storage facility
When you have an inventory of supplies, it's vital to maintain them in a place such as a warehouse.
It's also important to keep track of your inventory to ensure that everything is accounted for and that no one is overstocking or understocking items.
4. Good Reputation
To get new clients, having a clean background and a good reputation is essential. To grow, a business needs customers. And to maintain customers, it's vital to build a strong network and have credibility.
These things will make clients more likely to trust you with their home and business security.
5. Workforce management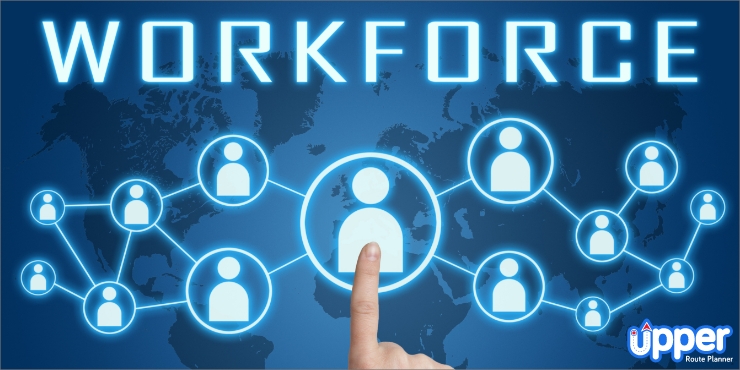 The most crucial aspect of managing your workforce is ensuring that all employees work towards the same goals. This will make the entire team more productive and help you grow your business faster.
You also need to be able to schedule the surveillance camera installation properly. It means that your camera installation company needs to have a reliable system for tracking the progress of each surveillance camera installation. This will help you see who is doing what and when they are expected to finish their tasks.
8 Steps to Start Security Camera Installation Business
A step-by-step guide for you to start a surveillance camera installation business.
1. Conduct market research
Before starting a business, conduct proper research of the target market and industry to ensure your specific service is in demand. You should also assess your local geography to ensure enough consumers support your business.
Also, don't miss out on analyzing the competitive landscape of your industry.
2. Create a Business Plan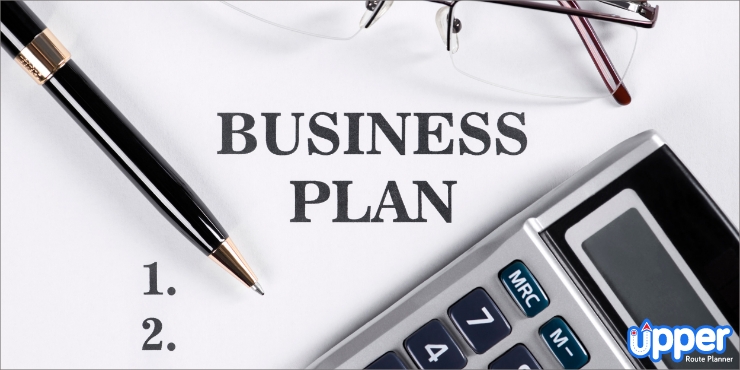 Businesses with a formal business plan are 30% more likely to grow in sales and double their profits.
Starting a surveillance system installation business is a great idea. However, it can be risky if you don't have a comprehensive business plan. You need a plan that tells you the objectives you want to achieve and the steps you must take to reach there.
A business plan is not just about the financial aspects of starting your own surveillance systems installation company. It also includes information about operations, marketing, selling, and other vital areas of concern for any business owner.
3. Service area selection
As a surveillance camera installation business, you will have to reduce the costs associated with logistics, including the travel costs of your personnel and equipment. That's what you need to consider while selecting the area you want to install security cameras for.
Of course, small business owners must choose a location where you can abundantly find potential clients.
4. Obtain a license and insurance
Getting covered is the first step in managing a profitable business. Depending on your business and the rules in your area, it's vital to have the appropriate licenses and insurance coverages.
After deciding on a business structure, speak with a local insurance expert about your coverage, potential additional licensing requirements, and the best options for you.
5. Get in touch with Suppliers
When running a security camera installation business, choosing the right supplier for your equipment is essential to running your business smoothly.
A reliable supplier with plenty of backup suppliers is the best choice in an emergency. As a result, you will have options if something goes wrong.
6. Hire workers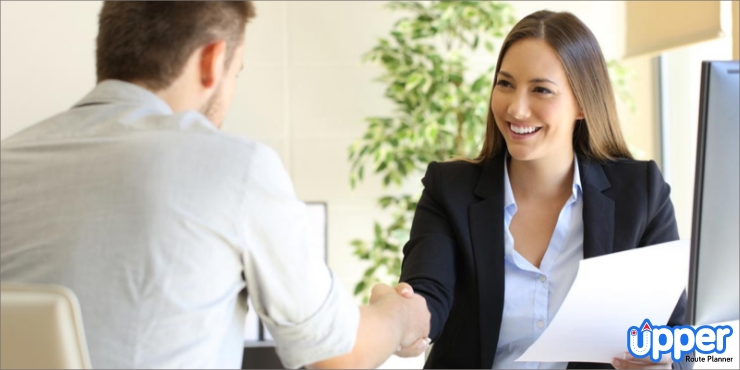 To run a successful business, you'll need to hire qualified workers.
To install the camera, you will need two basic types of workers: those who visit clients and prepare plans based on their needs and those who install the product. In addition, you should meet with clients initially to better understand the standard industry requirements.
7. Set up Standard Operating Procedure (SOP)
Before you receive your first order, create a Standard Operating Procedure (SOP). To fulfill an order when it is placed, create a flowchart first.
Also, pick a striking and appropriate name for your business. Create a website and check whether the domain name is available before purchasing it. Include basic information on your websites, such as contact details and the services you offer.
8. Promote your products
As small businesses, it's crucial to consider how you will promote your services. A marketing strategy is essential for attracting new customers and retaining your current clientele.
Leveraging social media via organic and paid means to gain quality leads and nurture those leads into paying customers is your best bet. Create organic content to build a personal brand and advertise on social media and in local classifieds. You want to create ads that potential customers will want to respond to.
Challenges Faced by Security Installation Businesses
Here are the most common challenges that security system installation businesses face.
Unable to achieve installation goals
One of the biggest challenges that security installation businesses face is that they cannot achieve installation goals—do as many camera systems installations as they would like. Since the clients want to get their security camera system as quickly as possible, you must ideally do a high number of installations in one day.
But it doesn't happen due to improper route planning and scheduling issues, leading to slow installations. Eliminating manual dependencies and relying on automation to thoroughly plan your routes and schedule your appointments will make getting more jobs done in one day easier.
Worker's ETA is unknown to customers
Unknown ETA means your clients might not be present at the site of installation when your workers arrive. This leads to postponed installation, losing out on potential clients and income, and incurring losses.
The worker's ETA is unknown because of improper scheduling. They may not have finished the previous task when they were supposed to or may have met some constraints on the road that you didn't account for while doing manual planning.
Installing security systems demand efficient driving from one location to another.
A business like yours can have several installations in a day, and most businesses lose fuel as they take longer routes or retake the same route (due to the lack of multi-stop route planning). This adds up to a substantial amount of money wastage over time.
Things to Consider While Choosing a Camera
You cannot miss out on these while choosing a cctv camera:
The resolution of a cctv camera is important when purchasing security cameras for security installation businesses. To enable your clients to recognize persons or objects better, you will need a cctv camera that records at least 1080p high definition or 4K.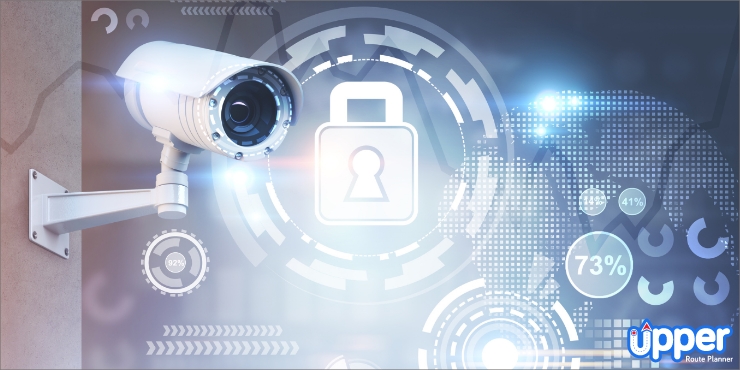 A video's smoothness is influenced by its frame rate. The kind of customers you serve will determine the frame rate you need. A higher frame rate produces clearer image and smoother recorded video, whereas a lower frame rate creates choppy recorded footage.
Choose a business security camera that supports a minimum frame rate of 30 FPS if you're serving typical commercial clients.
The camera's field of view, or horizontal view angle, determines how much ground the camera can cover. The field of view increases with the viewing angle.
Some business security cameras offer wide viewing angles of more than 60 degrees and even 180 degrees for monitoring larger regions. Depending on your customer and the size of the area they want to monitor, decide what kind of viewing angle works best for them.
Wide dynamic range technology
Wide Dynamic Range Technology (WDR) is an essential feature of security cameras. A client can't make out any details when one area of an image captured by the camera is super dark, and another is excessively bright.
WDR-enabled surveillance cameras automatically balance the lighting so that they can capture sharp photos.
The most commonly used security camera types on the market are the dome cameras (infrared dome camera for night vision), turret cameras, and bullet cameras.
Understanding the distinctions between these three types of cameras can help you choose which module is ideal for your customer because they differ in many ways. Dome cameras and turret cameras offer a more discreet design, while bullet models feature a larger diameter and easy installation.
Most contemporary security camera systems have access to such fundamental technology. However, advanced systems consist of video analysis software that can identify and categorize various things, including people, cars, and specific occurrences. If a particular sound or movement is detected, the system can notify the client's mobile app to let them know.
Things to Consider While Choosing a Video Recorder
A checklist to choosing the best video surveillance system:
Resolution for recording and decoding
A high-resolution VR is just as important as a high-resolution camera. If you want consumers to retain high-quality images from a camera on the display screen, you'll need recorders that can record and decode images in 4K resolution.
It will be easier for them to spot what they're looking for with better-quality images.
Storage capacity and compression
The storage capacity of your system is a vital part of your security camera system installation business.
You must provide a large storage capacity to prevent your customers from losing their surveillance cameras data. You can optimize storage through better compression techniques. It has also become vital to leverage cloud storage to store video so that you can access the recordings whenever, wherever.
When choosing a video surveillance system, consider how many cameras your customer wants to use in their system.
Your clients may need more channels than the number of cameras they now have so they can add more in the future. Customers can want a recorder with 8 or 16 channels, for instance, if their system contains five cameras.
Your video recorder must work in sync with the cameras in your system, regardless of how advanced it is. For example, Hybrid video recorders (HVR) run both Internet Protocol (IP) cameras and analog cameras.
Use Upper and Get Faster Routes for Your Daily Visits
The key to success in the cctv camera installation business is staying on top of your installations, ensuring that your workers install quickly, and doing more installations every single day.
But you do not need to spend much time or energy on the process. Upper's route optimization software automates delivery route planning and optimization, eliminating manual efforts in your CCTV camera installation business.
1. Get more installations done daily
With Upper, you can automate your route planning and optimization. Lesser manual dependencies mean negligible chances of errors. With optimum planning and scheduling, your drivers' efficiency will always be maximum. They'll always be prepared for contingencies and never be left worrying about what's next.
This helps workers spend less time on the road and complete more daily installations.
With Upper, businesses like yours are already saving 10 hours per week and doing 3x more.
2. Upper reduces 40% fuel costs
Using multi-stop route planning and optimization, your workers will spend less time on the road and more time installing cctv cameras—the less time spent on the road, the lower the fuel costs. With Upper, you will automatically find the shortest routes based on customer preferences, time windows, and more so that you can reach customers on time with the least fuel consumption.
3. Send accurate ETA to your customers
Upper lets you send automatic notifications to customers regarding ETAs and delivery status.
As a result, your workers won't have to visit the same site several times (when customers don't receive updated ETA status). This reduces your time drainage and increases customers' trust in you as they feel they can count on the services you provide.
Try our 30 days free trial to know more about how Upper can help you grow your cctv camera installation business.
Utilize Upper for Your Installation Business
Find optimized routes using Upper and never show up late on your installation visit. Just import your CSV file directly into the route planner and find the optimized routes within seconds.
Join Upper Now!

FAQs
Schools, hospitals, shopping malls, parking lots, offices, traffic lights, banks, airports, shopping centers, apartment buildings, train stations, bus stops, etc., are security cameras' primary consumers. So, starting a security camera business is an excellent investment to make money in an expanding economic sector.
Security camera installations cost roughly $1,330 on average but can range from $150 to $2,040
Here are the essential steps to start a security camera business:
Gain knowledge of camera technology and its electrical systems

Research the surveillance systems market

Name Your surveillance system installation business

Complete financial arrangements

Select a service area for surveillance system installation

Create legal compliance for Your Camera Installation Business

Selecting the right surveillance system supplier

Hire workforce

Market your camera installation business
Depending on your needs, hiring a security camera installation professional can cost between $50 and $200 for each camera.
Conclusion
The security camera installation business is lucrative, especially when you know the right steps to start and expand. But as with all businesses, it, too, comes with its own sets of challenges.
However, taking care of the aspects we discussed and leveraging the right tools can help you gain the most out of the security industry.
With the help of Upper's route planning and optimization software, you can increase the number of installs your cctv camera installation company completes daily. Our software streamlines the process, so your workers spend less time on the road and more time installing security cameras.