Key Takeaways:
Tracking number is a vital element in package tracking as it helps the customers to check the progress of their shipment at any moment.
The majority of shipping companies provide numerous monitoring alternatives, such as email and SMS alerts, smartphone applications, and online tracking websites.
To ensure the safe and secure delivery of your goods, consider demanding a signature upon delivery or using secure delivery options like lockers or pick-up sites.
Carriers frequently provide insurance or protection plans that might help in reimbursing the value of the shipment in case of a parcel being lost or damaged.
Is your business involved in shipping multiple orders? Then this article is for you.
You'll come across many shipping companies that help you to deliver and track your package. But which is the best? Which one provides tracking a package facility? Which company has the easy-to-follow tracking process?
We've compiled a list of tracking processes from leading shipping companies like USPS, UPS, FedEx, DHL, and even self-delivery processes.
Continue reading to know a step-by-step guide on how to track a package using standard shipping companies and decide which option is the most excellent match for you and your customers.
What is Package Tracking?
Package tracking is nothing but the process to view the current location of your delivery goods. In addition, it allows you to keep track of when your package will be shipped. All of such tracking is possible by using a tracking number.
A tracking number is an essential metric that you must have to track your package. You can easily find it in your email or printed on the receipt provided by the shipment company.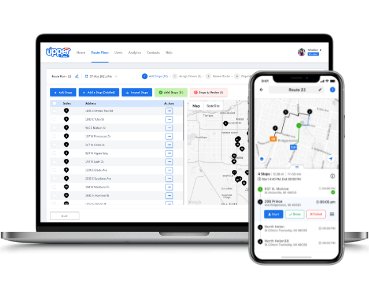 Upper Route Planner
A Simple-to-use route planner that every one is talking about.
Save up to 95% of planning time
Save up to 40% of time on the road
Plan 500 stops at once
UPS (United Parcel Service)
UPS (United Parcel Service) initiated its journey with ground shipping, and today its services like package-delivery network and track record of on-time delivery are unmatched in the industry. UPS shipping services provide a range of services like:
Ground
2-Day
3-Day
Next-Day Air Saver
Next-Day Air Early AM
Hundredweight – discounted multi-parcel shipments
With its fee-based pick-up service, it allows you to schedule a single pick-up, or if you are a regular business shipper, you can pay a weekly fee to have daily or selected-day pickups added to your profile.
UPS does provide a limited quantity of free envelopes and postal boxes for packaging purposes. However, you must purchase packaging for Ground shipments or mail Express items that do not fit inside their limited box choices.

With every UPS package label, there are two most important things: a shipping tracking number and scans taken at each step of the process. These two things play a vital role from pickup through delivery.
Steps To Track a Package Using UPS
Additionally, it is compatible with the vast majority of eCommerce platforms. Of course, you may also visit a local post office and print labels or get help at a self-service mailing kiosk.
Step 1: Simply go through with this link.
Step 2: Input your tracking number.
Step 3: Check the details of your package's status or delivery status and anticipated arrival date.
The good part of this UPS package is that you can input a maximum of 25 tracking numbers concurrently, and for that, you need to follow the steps mentioned below:
Log into your UPS.com profile.
You'll see detailed tracking information about your cargo or past shipments.
UPS route planning software does email updates about the progress to track UPS shipments. Moreover, it allows you to view the shipment details directly into your online account or on UPS shipping software.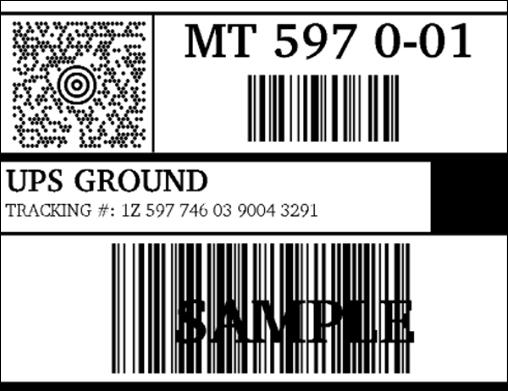 UPS.com enables you to manage customer addresses, monitor shipments, and print labels directly from your computer.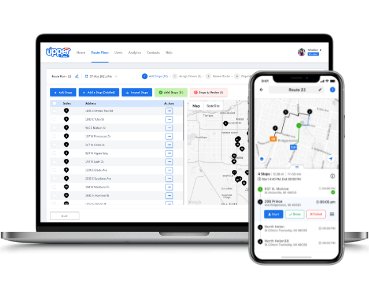 Upper Route Planner
A Simple-to-use route planner that every one is talking about.
Save up to 95% of planning time
Save up to 40% of time on the road
Plan 500 stops at once
USPS (United States Postal Service)
Nowadays, USPS is the most popular shipping service in the US. The tracking process of the USPS package is very easy.
Steps To Track a Package Using USPS
You just need to follow the steps mentioned below:
Step 1: Visit the United States Postal Service website.
Step 2: Enter your tracking number that is about 10 to 20 characters in length into the search.
Step 3: Click on search and keep track of your delivery.
You'll receive your package tracking number once you register your product for delivery. You'll get your USPS tracking number only for goods that you want to deliver domestically.
If you have a small envelope, First Class Mail, or even Marketing Mail, USPS does not provide tracking numbers.
What happens if I want a tracking number for small envelopes too?
You need to be ready to bear a small additional cost for the same, and you are good to go.
Remember that you must have a personal account to access the services of USPS. By having an account, you have the options to:
Monitor shipment without even entering the tracking number
Receive notifications on your mobile and email about the delivery status
USPS has expertise in delivering the products within two to three days country-wise, and for this reason, they are winners of "Best Value for Small Parcels." You can even send many packages or bulk pages and manage or track packages using an in-built USPS tracking number efficiently.
Along with Priority Mail, the USPS provides a comprehensive array of package and mail services, including the following:
First Class Mail and Parcel
Priority Mail
Priority Express
USPS Retail Ground
Media Mail
Special services including Certified Mail
You may print both postage and shipping labels straight from your workstation using USPS.com.
FedEx
Do you know that FedEx is a well-known shipping company that offers overnight shipping and expedited two- and three-day delivery services?
It also provides complete ground services having a primary focus on consumer deliveries. FedEx shipping services include the following:
Ground
Home Delivery
SmartPost
Express Saver 3-day
2-Day
Overnight
Overnight Priority
Same-day
Now let us see how you can track a package using FedEx. First of all, you must be ready with your tracking number. It is made available on the receipt or email confirmation.
Remember that the tracking number that you enter must be between 12-14 digits in length.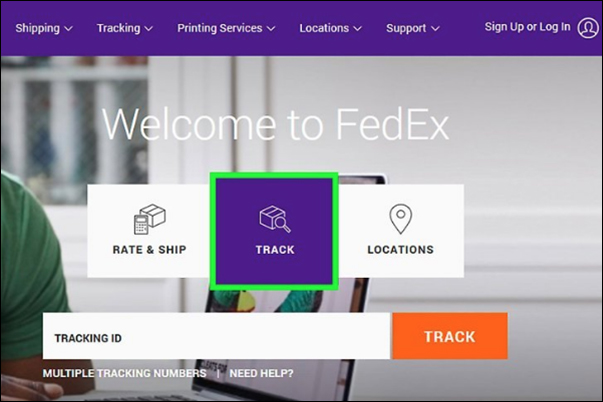 What happens if you forgot your tracking number?
Don't worry! Do you have a door tag number?
If yes, then kudos.
A door tag number starts with "DT" and consists of 12 digits.
By entering the tracking number in the text box and clicking Track, you will get a comprehensive list of the locations of your shipment.
To access the main tracking page for numerous tracking numbers, click on All Tracking Services.
Plan quickly, deliver faster, delight customers and get home early.
Everyone deserves to have simple and easy route planning.
DHL (Dalsey, Hillblom and Lynn)
DHL is a standard shipping company allowing customers to view the status of their domestic or international shipments.
The most effective and quickest method is to visit the DHL website and input your tracking number. The good part is that it allows the customers to enter up to ten tracking numbers to get a shipment.
Same as other shipping companies, the tracking numbers will be provided by email confirmation or on receipt.
DHL eCommerce serves 220 countries and territories for international shipments, offering various solutions that include end-to-end tracking.
The local postal office will handle the last mile, and you will need to contact them for an update on the progress.
Step 1: To begin, get your tracking number from DHL or via your Easyship Dashboard.
Step 2: The next step is to visit the DHL eCommerce tracking page.
Step 3: When you input the tracking number, you will get the local postal service's tracking number.
Self-Delivery Package
You may want to deliver merchant-filled orders directly via your delivery associates rather than through a third-party carrier (also known as Self-Delivery).
Steps to Track Self-Delivery Package
If you're going to self-deliver your orders, you should perform one of the following:
Step 1: Kindly provide the following tracking information on the Self Ship – Confirm Shipment website.
Step 2: In the text box labeled 'Tracking ID,' enter the Delivery Associate's ten-digit mobile number.
Step 3: Select the Self Ship-Confirm shipping option.
These are the common shipment companies that provide the packaging accurately to the customers. We have come across the basic steps that such companies allow you to quickly track your package.
Still, if you have any questions, you can easily find answers to them as we have come up with frequently asked questions in the next section.
FAQs
To monitor shipments on the move, send UPS an SMS to get the shipment's status. Simply text your tracking keyword followed by your tracking number to the country's designated SMS number, and they will reply with the status of your cargo.
You are tracking a package online using your tracking number. To begin, find your tracking number through email or product receipt. For instance, check your shipping confirmation email for the order's unique tracking number. It should be visible somewhere in the email's body.
You may manually generate shipping labels through your carrier's online services. While this is not the fastest method, it is fine just to deliver a few items. Simply go to the carrier's website, fill out the shipping label template, and then download and print the PDF.
the shipment receipt from the post office (PO)
if you bought insurance at the PO, the sales receipt
If your purchase was delivered through USPS.com, you would get an email confirmation
the retailer's delivery confirmation e-mail
the bottom peel-off portion of a USPS tracking label
Conclusion
The majority of shippers choose USPS for cost-effective small business shipping. It's cheap, convenient, and includes regular fast delivery services, an extensive network of locations, and free pickup.
UPS and FedEx are fierce competitors in terms of service and prices, and UPS and FedEx almost always undercut USPS rates for more extensive packages and time-sensitive guaranteed shipments.
FedEx often has lower prices, but you must deal with numerous pickups each day, depending on your chosen services. UPS takes up all of your goods at once, although they are often the most expensive option overall.
Being a small business owner, if you want to make your route planning easier than ever, then Upper Route Planner is the best option that claims to save up to 95% of your planning time. Using this application, you can add multiple stops and allow your delivery drivers to make deliveries easy.