Key Takeaways:
Self-delivery is a delivery method in which an organization employs its own vehicles and staff to deliver goods and services.
Businesses that want to maintain their brand identity throughout the delivery process may find that self-distribution is a viable choice.
For larger companies or orders with significant volume, self-distribution may be more economical than employing third-party delivery services.
Businesses must invest in cars, equipment, and staff for self-delivery, which can be expensive upfront.
In 2020, over 15.05 billion deliveries were made globally. The online food delivery industry is expected to reach over $220 billion by 2025.
With the increase in customer demand during the global coronavirus pandemic, businesses have suffered a strong hit in their supply chain and delivery processing.
Multiple businesses are adapting to an in-house or self-delivery process to ensure on-time and reliable delivery processing.
It also helps you to minimize the dependency on third-party delivery partners and ensures an excellent customer experience.
But to integrate a self-delivery ecosystem, you must be clear about the nitty-gritty aspects to achieve desired business growth.
Here, let's look at the in-depth details about self-delivery for your business.
What is Self-Delivery or In-House Delivery?
Self or in-house delivery refers to the transportation handled solely using business resources. It means you can control customer communication, drivers, vehicle tracking, proof of delivery, and other different delivery operations to improve the quality of customer experience.
You can integrate professional delivery management software to automate your delivery operations. It can help you minimize manual management and scale your overall business.
Self-delivery shifts the control of delivery operations and customer quality into your hands. You can become more responsible for the output of your delivery to your clients.
If you outsource your delivery operations to third-party service providers, the chances of miscommunication and poor delivery experience can hinder your overall business growth.
Even if the order volume is hard to handle, that should be enough motivation to switch to self-delivery.
Let's get into how self-delivery can help you grow your business in the next section.
How Does Self-Delivery Help You Grow Business?
Self-delivery can help you save the additional delivery cost you need to pay to third-party delivery providers. Top third-party delivery companies can charge you between 17% and 40.5% of the total order cost for successfully delivering the product to your customers.
You can utilize the funds and increase delivery profits to scale your business operations. You can also increase the overall customer experience by tailoring your delivery operations to your target market.
Customized delivery operations can improve the quality and experience of your customers. It can result in a strong bond between your brand and the customers. You can increase your loyal customer base by providing them with an in-house delivery service.
Let's look at a few companies that grew using the self-delivery ecosystem to get more clarity on the topic.
Few Examples of Companies that Grew with Self-Delivery
We have compiled a list of a few companies that transitioned from third-party delivery services to handling their delivery operations in-house.
Portillo's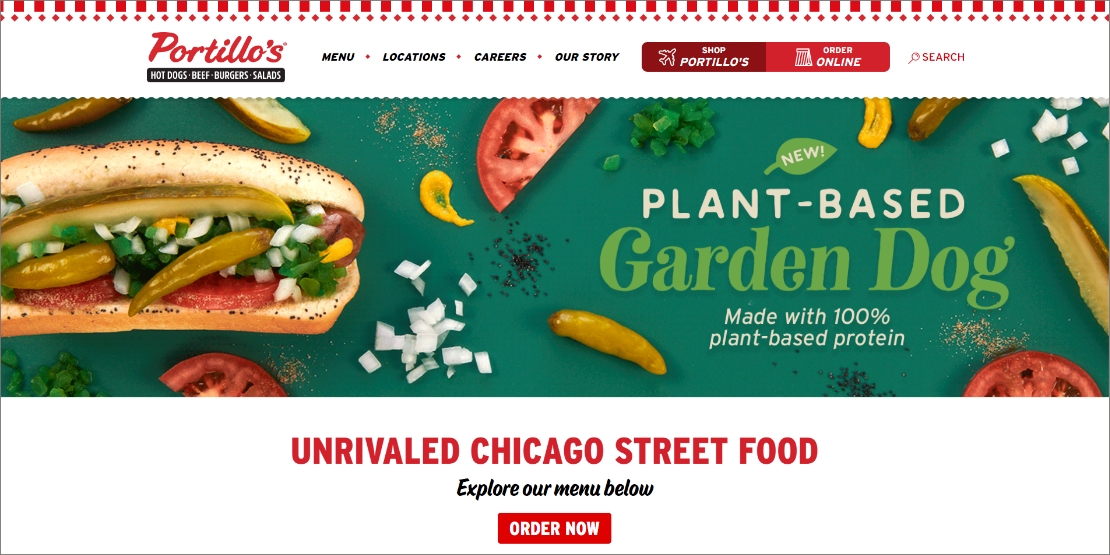 Fast casual chain Portillo's wanted to stop draining a large part of its delivery order profits to third-party services as delivery fees. They wanted to start their own delivery service and create a delivery fleet with professional drivers.
Once the company launched its own delivery app, it saved money on third-party delivery services and helped improve customer relationships.
The company offers personalized deals and coupons to its customers and provides all the benefits to keep its customers happy. While it's a starting phase, and Portillo's is witnessing results, the restaurant chain is still actively dependent on third-party delivery partners.
The associations help them to fulfill the customer demand till their delivery app starts seeing more usage in the coming years. It's a great example of slowly transitioning towards the self-delivery ecosystem to avoid poor customer experience with a sudden switch.
Baker Miller & True Grain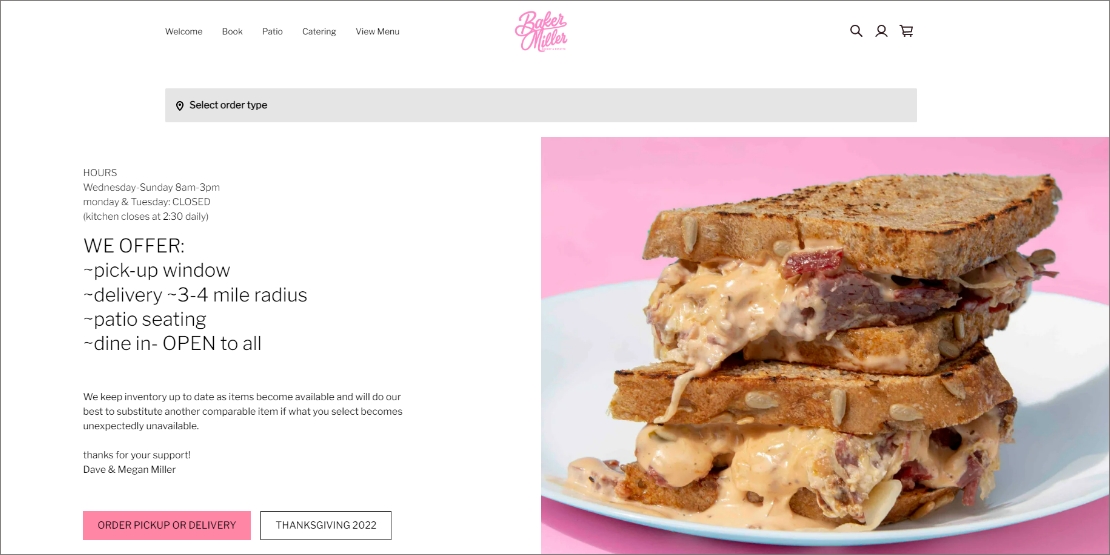 The self-delivery switch is not limited to large or medium-scale organizations or businesses. Even small business owners are transitioning towards in-house delivery.
Baker Miller struggled to recoup its investment in establishing its own delivery fleet and hiring its own delivery drivers. But then, the company partnered with True Grain to offer flour and baking materials apart from its pastries, bread, and cakes.
The partnership helped to drive great revenue that could easily support the delivery drivers. They have now established a strong in-house fleet and food delivery ecosystem. The business model helped them to keep the prices and overhead cost low.
The company has quickly attracted new Chicago customers and helped them maintain a healthy profit margin to scale their business with limited resources.
If you don't have a strong delivery ecosystem like DoorDash self-delivery, you can collaborate with local partners who aren't direct competitors to make in-house delivery viable.
Mutual Trading Company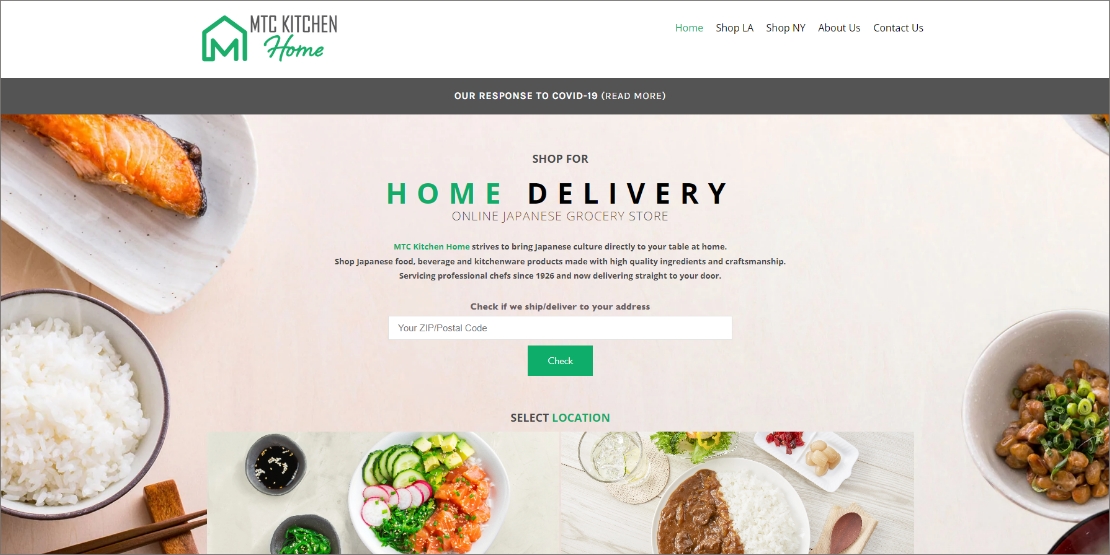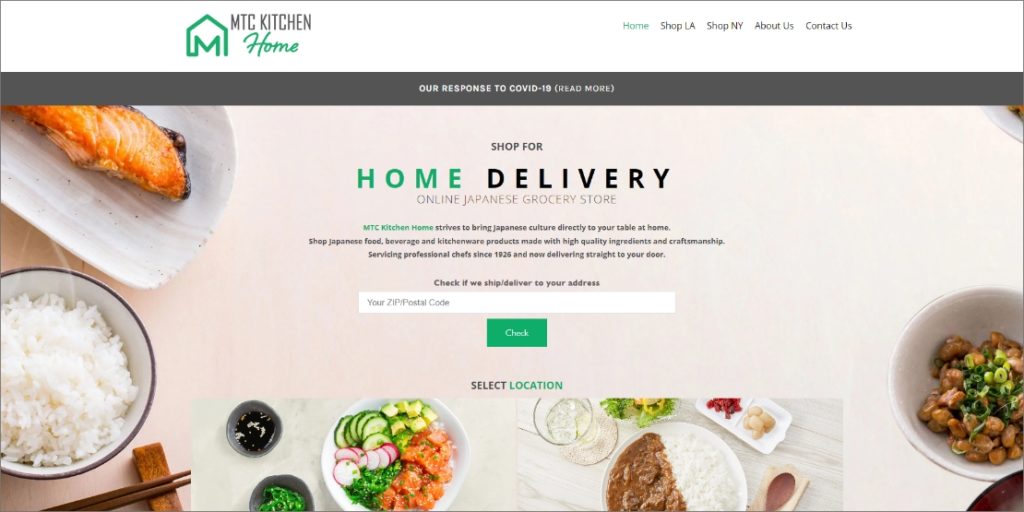 A Japanese food product wholesaler, Mutual Trading Company was only focused on B2B clients. The company pivoted during limited restaurant demand and started offering home deliveries in select cities.
Mutual Trading Company has also developed a new online store focused on home shoppers. Consumers can order required products that were previously sold exclusively to businesses. The self-delivery work for new customers transformed the condition of the business.
The effective changes helped them tap into a new market and scale their business numbers during tough times.
These examples showcase different strategies followed by companies to manage their own delivery orders.
Advantages and Disadvantages of Self-Delivery
The self-delivery system offers different advantages and disadvantages. Let us have a look at them.
Pros
Self-driving has many benefits to handling your deliveries instead of relying on delivery platforms like DoorDash platform, GrubHub, or others which charge a delivery fee and have control over delivery options.
1. Lower delivery costs
Self-delivery may require more staff and assets (like vehicles), but it is inexpensive compared to outsourcing.
Based on the terms and conditions of third-party service providers, you must pay a delivery fee from your profits to ensure a smooth delivery process. The fees can be higher, so many businesses increase the product prices to compensate.
It adds an extra cost layer and delivers a poor customer experience. It can also allow competitors to eat away your market share with lower prices.
2. Better customer experience
By integrating an in-house delivery system, you can remove the additional delivery fees and focus on an enhanced customer experience for better results.
You can offer deals, provide free extras, and offer discounts to ensure customer satisfaction and long-term connections.
You can also streamline the delivery experience by hiring your own drivers who can ensure you deliver orders promptly and effectively.
Cons
Apart from all the positives, there are also a few negatives about self-delivery management.
1. Limited scalability options
The scale of your in-house delivery operation is limited because of your capital. You also have different expenses like materials, cars, insurance, and additional wages to handle that can shrink your profits and restrict your business growth.
2. Lack of prior experience
Running an in-house delivery operation requires thorough experience to handle the deliveries and ensure streamlined business processing. Starting a new delivery segment can expose you to difficulties and issues that might cause business troubles.
But you can choose a professional route planner to minimize your troubles and save your delivery route planning time. You can also minimize your operational costs by providing your drivers with the shortest delivery routes.
A right route planner like Upper can help you deal with route planning and delivery chaos. Let's explore how Upper route planner can help you boost delivery efficiencies regardless of your prior experience.
Utilize Upper for Self-Delivery and Achieve Desired Business Growth
Upper Route Planner is a well-developed route planning and optimization software for managing your delivery operations and providing the best routes.
You can bypass the complexities in starting self-delivery operations and get rid of manual route planning and optimization process.
You can get optimized delivery routes for multiple delivery orders within no time and extract detailed performance reports for optimization. Upper can help you minimize your time and effort in route planning to boost your productivity and efficiency.
Access a 30 days FREE trial to streamline your delivery operations and achieve desired business goals.
Find Best Routes for Self-delivery on Upper
Upgrade to the advanced route planner and pluck out optimized routes within seconds. Consider Upper's fully automated delivery process to maximize business productivity.
Try Upper For Free

FAQs
Self-delivery is associated with businesses handling their delivery operations with the help of their employees rather than outsourcing the business segment. It can help businesses save time and effort to scale and strengthen their position in the industry.
Yes, you can deliver food on your own using different platforms like DoorDash, and GrubHub, where you can access the self-delivery feature. It can help you save the delivery commission provided to these platforms and assist you in increasing your profits.
Self-delivery is great for GrubHub if you have your own delivery drivers. It can help you save time, money, and effort in handling your delivery operations and delivering a quality customer experience.
Final Thoughts
Self-delivery operations are becoming popular among businesses during the post-pandemic times. Integrating self-delivery into your business is a high time to increase profits, minimize delivery costs, and deliver a quality customer experience.
In this process, you may require assistance from online tools. So, we recommend you choose Upper Route Planner to automize delivery route planning and simplifying the initial delivery troubles.