Key Takeaways:
Offering same-day or even two-hour delivery can be a powerful differentiator for businesses looking to stay competitive in this space.
Courier Businesses should constantly be looking for ways to optimize their operations, streamline their processes, and reduce costs wherever possible.
The courier and delivery industry is booming, and businesses in this sector should be ready to adapt to changing customer demands and new technologies.
When we talk about the courier delivery business, we are referring to transporting a delivery or item from one point to another.
Due to the rapid emergence of e-commerce, the courier delivery business is booming. The market dynamics are changing. This is backed by numbers. In 2022, the Global Courier & Delivery Services sector will generate $363.8 billion in sales
And that's not all. The market for global courier and delivery services is predicted to grow by 4.9 percent in 2022. The growth will continue to be steady in the upcoming years due to multiple factors. To see what major facets dictate the courier delivery business, let us take a deep dive into the major courier delivery business statistics and trends in 2023.
Industry Stats and Growth Projection
Let us first take a look at the courier delivery business statistics trends:
Some key industry stats and growth projections related to the courier delivery business are:
Despite the COVID-19 pandemic, revenue in the global courier and delivery services business is predicted to expand.
Due to the negative economic consequences of coronavirus, demand from the industry's primary markets is projected to vary.
Global operators see greater average daily union hours, lower delivery density, higher average daily mileage, and more average daily delivery stop, all of which are reducing total operating profit.
United Parcel Service Inc, FedEx Corporation, and Deutsche Post DHL Express are the key players with the biggest market share in the Global Courier & Delivery Services industry.
Types of Courier Delivery Services
1. Standard delivery
Based on where you live, standard courier delivery services follow guidelines. Typically, this implies that the shipment must be under a specific weight to avoid additional expenses. The majority of the time, the weight limit for big packages is 50kg. Such packages are typically sent through the postal service.
It might take up to two days for your product to arrive by standard delivery. If you do need a product in a hurry, this is the easiest and cheapest option to obtain your delivery. Standard delivery typically places a premium on the package's weight rather than its size.
2. Same-day delivery
A more common version of delivery services is the same-day delivery of the package. As the name suggests, this option makes sure that you receive your delivery the same day as your order is placed. This is ideal for people who need to go there quickly.
However, there are several limitations to this sort of service. For example, you have to place your order and make your request by noon on that day only. This ensures that they can plan the route and pickup of your package.
3. Overnight shipping
Courier services are generally available from 8:00 a.m. to 5:00 p.m. After 5:00 p.m., they do not accept shipments and focus on sending the final packages to their destinations. However, if you select an overnight delivery option, the time constraints are ignored.
Businesses that can't get their items delivered during busy hours may benefit from overnight delivery. Businesses that carry building supplies and heavy things to transport, for example.
4. On-demand deliveries
If you think same-day deliveries are quick, wait till you see the on-demand deliveries. For individuals who want something as soon as possible, rush and on-demand delivery are available. You will not need to wait for more than half-day for your delivery if you do it this way.
This method of delivery frequently takes only 4 hours to reach you. If you're anticipating critical documents to come, this is an excellent tool to use. This is also beneficial to medical situations and other forms of urgency.
Top Trends in Courier Delivery Business
Let us look at some top industry trends.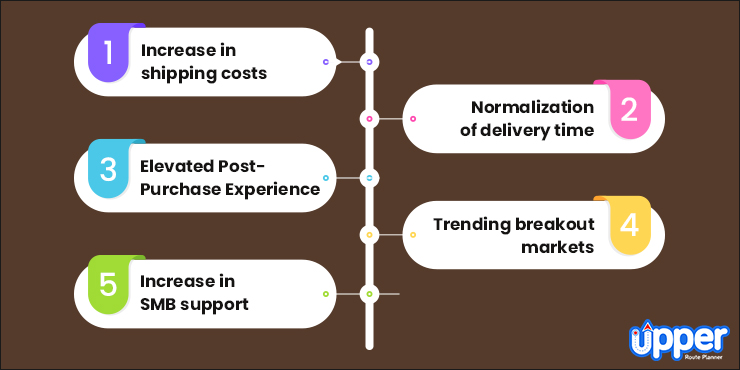 1. Increase in shipping costs
Shipping prices are expected to rise in 2022, according to our forecast. The tougher Covid-19 limitations in Hong Kong and China are causing this development. The market segmentation is intense.
Charges on delayed goods, containers, cargo boats, and airplanes that are unable to move owing to limited workforce availability at ports and cross-border points of entry are also to blame for the rise in shipping costs.
Freight forwarders have the bargaining ability to boost prices when negotiating new contracts. According to industry analysts, this is because high shipping demand still outweighs limited capacity in the freight sector. This can hamper the market growth to an extent. Rates established in most yearly contracts will more than double from before supply-chain-related capacity constraints. According to some trucking companies, contract rates are likely to grow by double digits in 2022 due to these expenditures.
2. Normalization of delivery time
Delivery lead time (DLT) is scheduled to return to normal in 2022. The continuing epidemic, as well as other geopolitical factors such as shipping container shortages, port congestion, and labor shortages, have affected supply chains. Because of expanded shipping capacity, maritime congestion should become less of a concern in 2022.
Domestic deliveries in the United States took an average of 2.6 days in 2021. The industry data indicates that delivery lead times are nearing those seen prior to the pandemic.
3. The expectation of Elevated Post-Purchase Experience
The post-purchase experience is an important aspect of the online shopping experience. Customers anticipate a better post-purchase experience in 2022.
The following key trends help in improving the client experience:
Personalization fostered delivery
Customer service is available 24 hours a day, seven days a week
Shipping insurance with a premium
Because of a bad post-purchase experience, 58% of customers will not make another buy. As a result, eCommerce retailers must place a premium on the consumer experience.
4. Trending breakout markets
The United States is the worldwide spending leader in all product categories among the top consumer countries. As a result, the figures below represent gross sales in individual product categories within a single country.
In terms of gross spending power, the top six consumer nations are shown below:
United States of America
Australia
Canada
Singapore
United Kingdom
Brazil
5. Increase in SMB support
We witnessed buyers demonstrate overwhelming support for local companies in 2021. According to research, the number of US customers increased by 41% in the last year, indicating that more individuals are shopping locally.
Furthermore, our data shows that merchants shipped to over 230 countries, allowing them to conduct real borderless business while enhancing the firm's ability. As a result, we expect SMBs to gain even more traction in 2022, especially as delivery lead times begin to normalize.
Challenges Associated with Courier Delivery Services
While the courier delivery business is on the rise, there are multiples challenges plaguing it. For an in-depth analysis, let us look at the following challenges:
1. Inability to handle a large number of customers
Customers for a courier service providers are e-commerce enterprises. Because a courier firm works with various major companies in the e-commerce sphere, it's critical to have a management system that can handle their orders, track COD remittances, and handle other tasks.
2. Late deliveries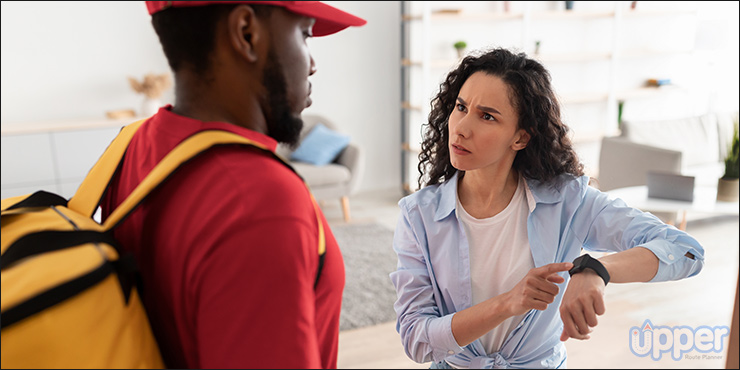 A courier company's reputation may be jeopardized if it fails to deliver consignments on time. It can also raise the overall cost of shipping. Above all, it may cause client discontent, resulting in a high RTO rate (return to origin).
3. The courier delivery activities have poor visibility
The integrity of the courier delivery operations is maintained via transparency and visibility. It has the ability to ensure that things are delivered on time.
A corporation with little insight into courier operations, on the other hand, may have trouble delivering orders on time. It might also be a problem when it comes to tracking the delivery.
4. Human resource dependency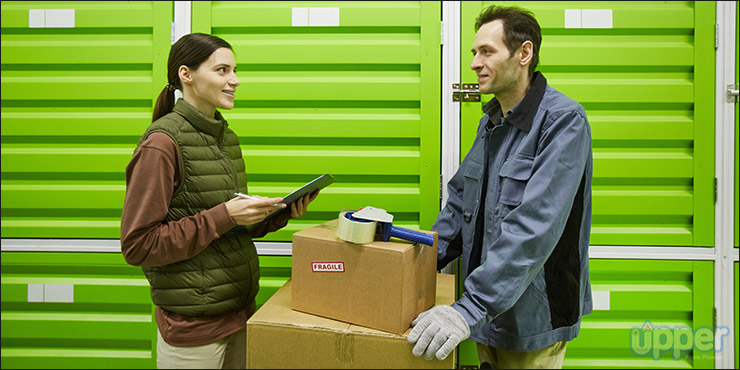 One of the most difficult issues facing courier firms is reducing their dependency on human resources. All the other resources are perceived to be utilized fully only in the presence of human resources. Hiring large staff to oversee couriers results in high operating costs.
5. Keeping clients informed
To keep things transparent, both the e-commerce corporation and the end customer must be kept informed about the courier's progress. It also slashes down on calls to the customer service center.
6. Delivering items in excellent condition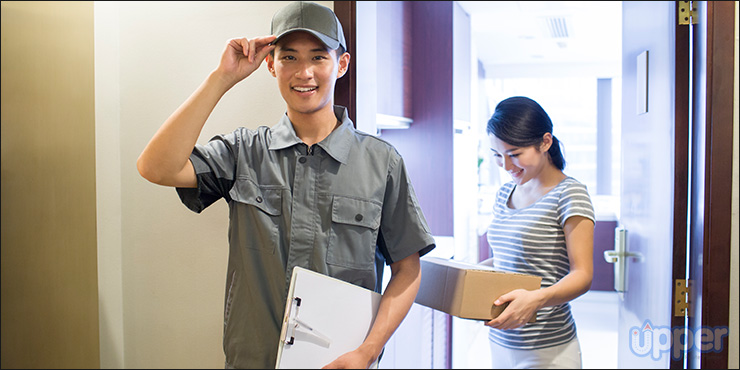 Delivering items safely to clients' locations is also one of the most difficult tasks that courier businesses face. Any damage to the merchandise may not only harm the courier service provider's reputation but may also force them to pay for it.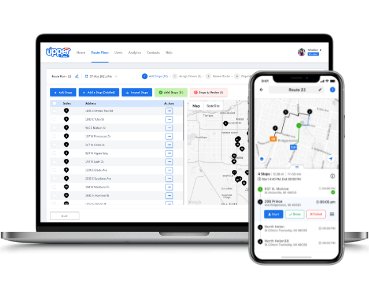 Upper Route Planner
A Simple-to-use route planner that every one is talking about.
Save up to 95% of planning time
Save up to 40% of time on the road
Plan 500 stops at once
Advantages of Courier Delivery Business
The Courier delivery business is a good and affordable choice for you. Let us see how:
1. Reduced cost
First and foremost, employing the services of delivery companies may help you save a significant amount of money on your shipping methods.
Packaging materials, driver charges, and late arrivals all add up quickly and cost your company a lot of money. This isn't great for your razor-thin budget.
Set up an account with a courier provider to determine the most efficient and cost-effective delivery ways for your company.
2. Right scheduling
If you're experienced with shipping products, you must be aware that scheduling is critical to ensuring that the shipment reaches on time.
If this isn't done, everyone will rush to send the product and pay a premium for overnight shipping. Planning ahead of time might help you avoid wasting money on expedited mail.
A courier service may provide you with pre-planned route delivery so that your items reach the precise time and location you choose.
3. Faster delivery
With the help of a reputable courier service, each cargo will arrive faster than you ever imagined possible.
Customers have grown to anticipate two-day shipping for all of their shipments in today's industry. If you don't satisfy that expectation, you risk losing future revenue from dissatisfied clients. This can cause a dip in the perceived average value of the goods.
A package you entrust to a courier service will not have to pass through a massive warehouse on its way to its destination, making things easy for a business-to-business model. The same driver who takes it from you will be the one who delivers it to your customer's front door.
---
FAQs
By market size, the Global Courier & Delivery Services industry is the fourth biggest in the Global Transport, Post, and Storage business.
The Global Courier & Delivery Services industry increased at a slower rate than the entire Global Transport, Post, and Storage business.
The Global Courier & Delivery Services industry grew at a higher rate than the total economy.
You must have a dependable automobile. To acquire work and maintain track of company documents, you will also need a computer and a cell phone. A day planner or other scheduling device, a GPS unit, a hand truck for lifting big goods, and moving blankets for sensitive objects are all beneficial.
Banks, architects, attorneys, medical experts, store owners, property managers, and others are among those who use our services. It's quite a list. There is plenty of work there.
All you need is something dependable. It isn't necessary to have a large vehicle. You'll need something that won't break down and can move anything you've been given.
The Courier Delivery Business is on the Rise!
Stepping into a courier delivery business might be your next best decision. But that's not all. You need good route planner software to make the courier deliveries on time, saving maximum time and effort.
That is where Upper Route Planner comes into play. With us, you can optimize your delivery routes, get GPS tracking, and much more to save up to 95% of your delivery time! Get your 7-day free trial today and claim the superb benefits!