Make Dock to Door Deliveries Easier With Upper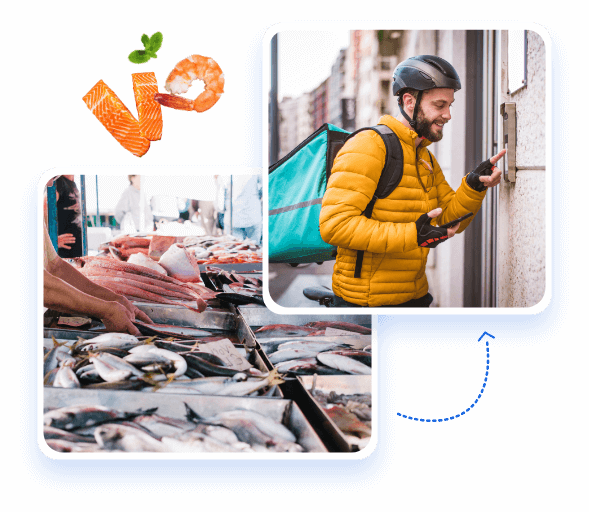 Whether you're delivering fish, lobster, crab, tuna, or salmon, make sure that your meat and seafood delivery reach your customers while they are still fresh. Having an unorganized delivery schedule will prove to be harmful to your local seafood delivery business.
Therefore, stop making paper-based copies of delivery routes, stops, schedules, and manually planning the shortest delivery routes to serve your customers with fresh and quality meat and seafood.
Eliminate headaches associated with paper-based route maps and delivery driver dispatching process using Upper. With our seafood delivery software, save up to 90% of
route planning
time and optimize your delivery process by 100%.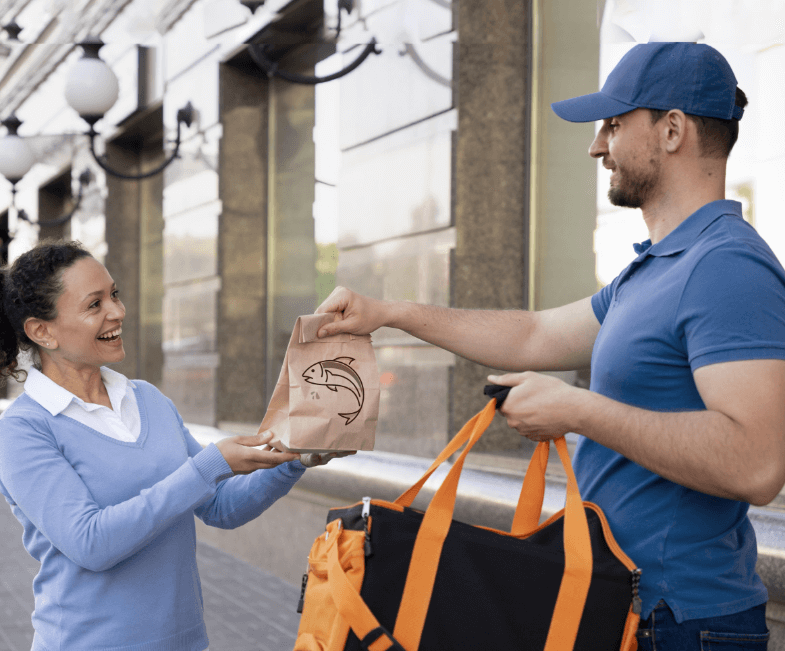 Faster Dispatching & Customer Communication Are Key Ingredients of Successful Seafood Delivery
We understand the pressure of delivering high-perishable products on time. In addition to that, manually planning for deliveries and not being able to keep your customers informed hurts your productivity and revenue. With the help of Upper, you can quickly plan and dispatch route schedules, keep your customers informed, deliver fresh fish successfully, and generate more revenue.
40%up to Boost order capacity and productivity
25 driversup to Plan & routes for
90%save planning time
500 stopswith Create routes
Yes, I Want To Optimize Routes

Facilitate High-speed Dispatch of Fresh Seafood Orders With Upper
Save Planning Time

How much time do you spend planning for your weekly deliveries? Please don't say it goes on for hours when you can get it done with our route planning software in just a few minutes.

Prioritize Delivery Locations

Manage clients' priorities & specific time windows with Upper. Optimize your bulk seafood delivery stops according to urgency. Mark your priority stops as urgent and get on with it.

Plan Multiple Stops Simultaneously

Add up to 500 stops in a route and let Upper handle all the route planning stress for you. Our optimization algorithm makes it easier for you to plan lengthy routes in a matter of seconds.

Keep Your Customers Informed

Create a delightful experience for your customers by keeping them in the loop with the help of recipient notifications & package location.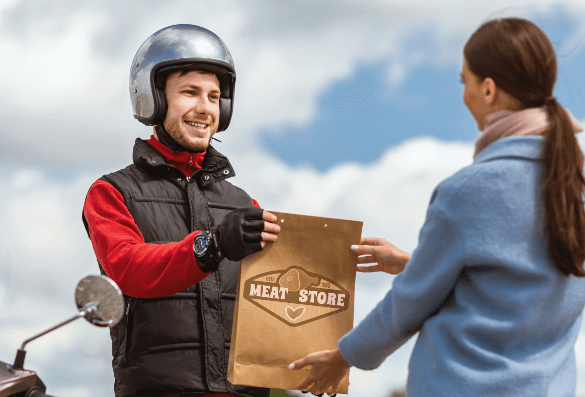 Your Quest For The Best Route Planning Software Ends Here!
Upper Route Planner helps you save route planning time and deliver more orders during the day!
Start a FREE Trial

Simplify Your Local Seafood Delivery Logistics With Upper
Plan & Optimize Routes Instantly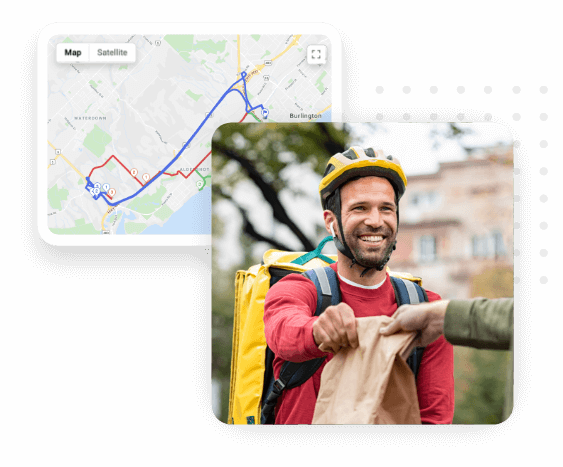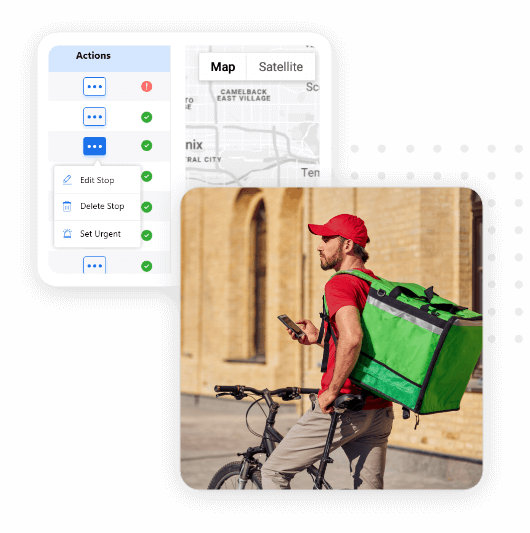 Improve Customer Experience
Customer Notifications

Customers receive delivery notifications. The notifications include accurate ETAs along with a package tracking link to help improve visibility into the delivery operations.

Package Tracking Link

A package tracking link at every stage of the delivery process is provided to the customer. It helps boost the overall customer experience.
Documenting Deliveries & Results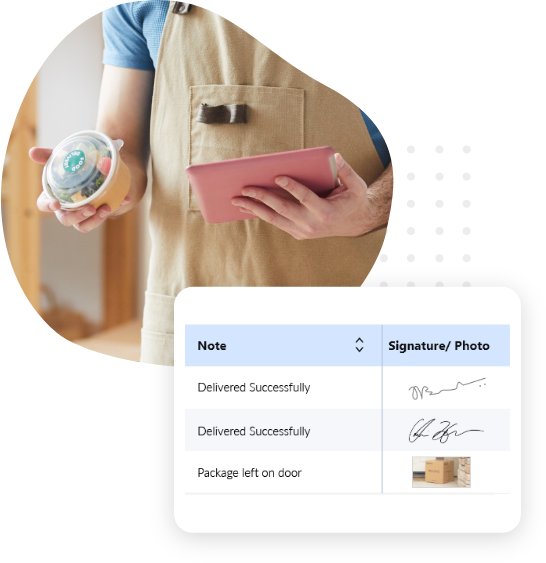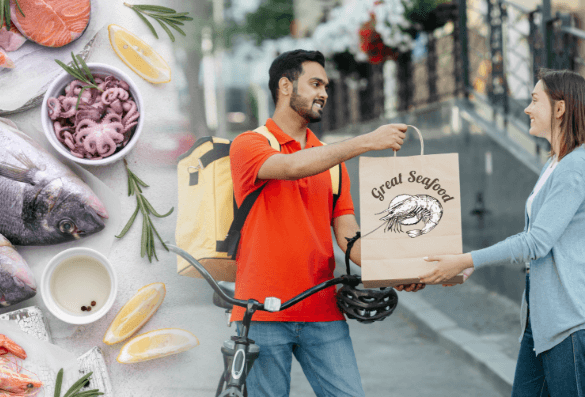 Carry Out Seafood Delivery Operations Seamlessly
Save up to 90% planning time by streamlining your seafood deliveries with Upper.
Start a FREE Trial

How Does Upper Manage Your Seafood Delivery Service?
Drivers Can Avoid Backtracking
Cover each stop on the route using Upper's planning and optimization abilities. It becomes easier for the drivers to manage all deliveries within a route and steer clear of backtracking.
Improve Customer Delivery Experiences
Features like recipient notifications and proof of delivery help you elevate the delivery experience for your customers.
Manage Tight Delivery Schedules
Upper manages to fit in multiple stops in a single route by helping you cut downtime in planning and delivering more orders per route.
Reduce Back Office Load For Dispatchers
Thoroughly optimized routes help you save time on the road and reduce the back office load. It improves dispatcher productivity by taking over most of the planning burden.
Charter Unfamiliar Localities with Ease
Covering deliveries in unknown localities is not a problem anymore. Your drivers get a well-defined route map with all the right details for each customer and stop.
Offer Curbside Delivery to Your Customers
Dispatchers can add a curbside delivery option for customers who have a specific demand for the package to be delivered at the sidewalk.
Fulfill More Deliveries in the Same Amount of Time
Accept and fulfill more orders with the time you save by using Upper. You don't have to find extra time for it, Upper Route Planner makes that time for you.
Improve Savings and Revenue
Using the most optimized routes will help you save a lot on fuel expenses. In addition to that, you will be delivering more orders, so it also helps earn more revenue.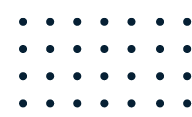 Boost Your Customer Experience By Delivering Frozen Seafood Delivery Products Always On Time
Upper Route Planner helps you ensure your fresh, locally-sourced seafood products reach your customers on time.