Route Scheduling
Schedule Routes For Months in Advance
Why waste hours in scheduling deliveries, pickups, or inspections manually? Just bring a list of stops & drivers and Upper Route Planner will do the scheduling for you.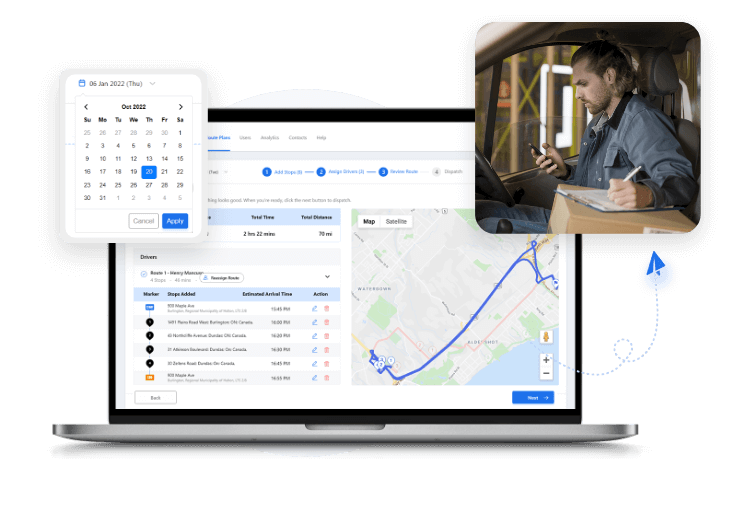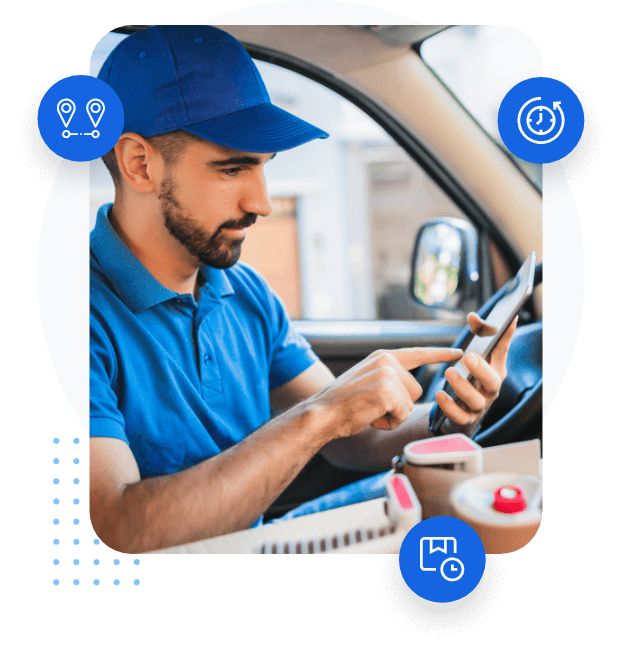 Route Scheduling Made Easy
Scheduling hundreds of routes for deliveries, pickups, and inspection is easier with Upper Route Planner.
Whether you are managing multiple driver schedules for furniture delivery, meal delivery, or inspection services, you can effortlessly create multiple route schedules for months in advance.
Reach your customers in a timely & effective manner
Maximize service appointments in a given day
Save time with automated planning & scheduling
Improve efficiency & productivity
Save Up To 10 hours of Scheduling Time With Upper Route Planner
Our robust algorithm automatically schedules routes for multiple drivers in less than 5 minutes.
Reduce Scheduling Time From Hours To Minutes With Upper Route Planner
Our dynamic route scheduling algorithm allows managers to make adjustments to delivery routes, balance workloads among drivers, and plan weekly pickup and delivery schedules a few months in advance.
01
Add up to 500 Stops in a Single Click
Our Excel Import feature helps you upload up to 500 addresses instantly. Simply line up all columns and upload your Excel sheet filled with addresses.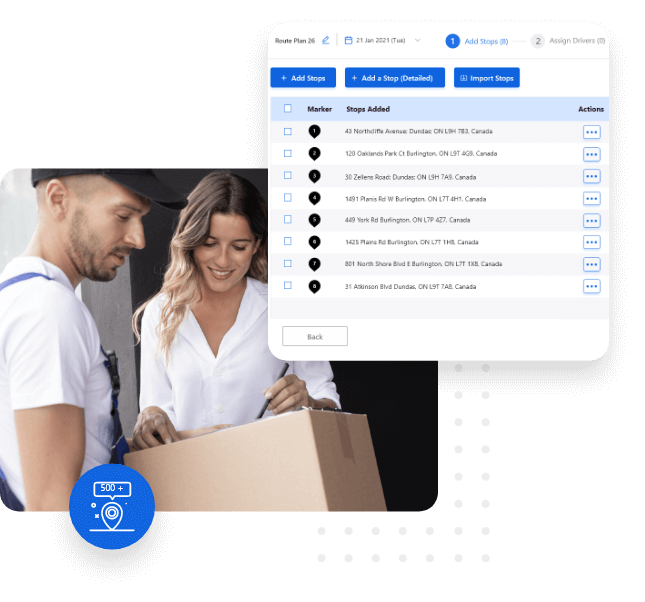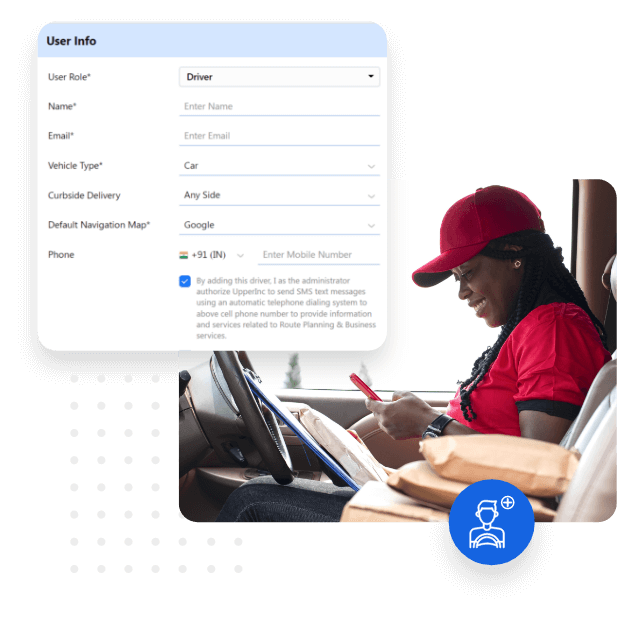 02
Add multiple drivers
Create multiple driver profiles along with all the necessary information like phone number, start and end location.
03
Schedule routes in advance
Got a long list of deliveries to be covered in the next few months? You can schedule pickup and delivery routes for months in advance.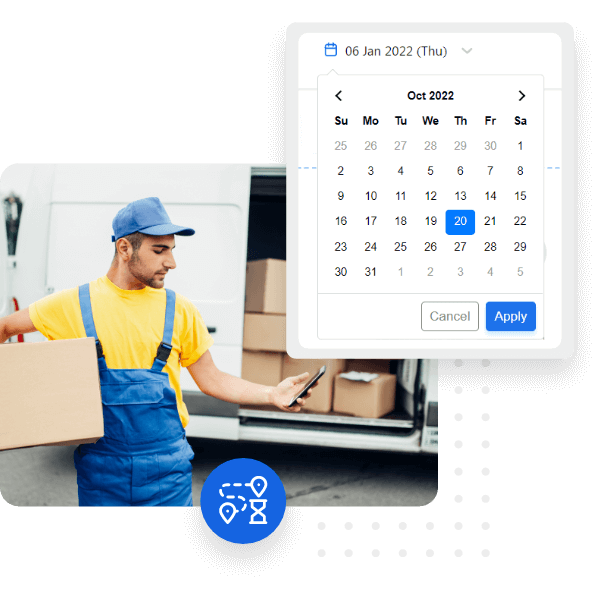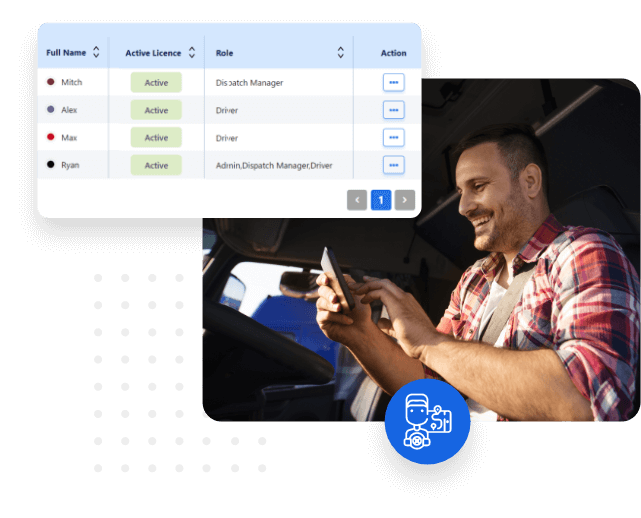 04
Divide route schedules among drivers
Pick multiple drivers for a route schedule and Upper Route Planner will divide the addresses according to their start and endpoints.
05
Archive recurring route schedules
Got recurring route schedules each month? You can archive recurring route schedules with Upper Route Planner and refer to them whenever you require.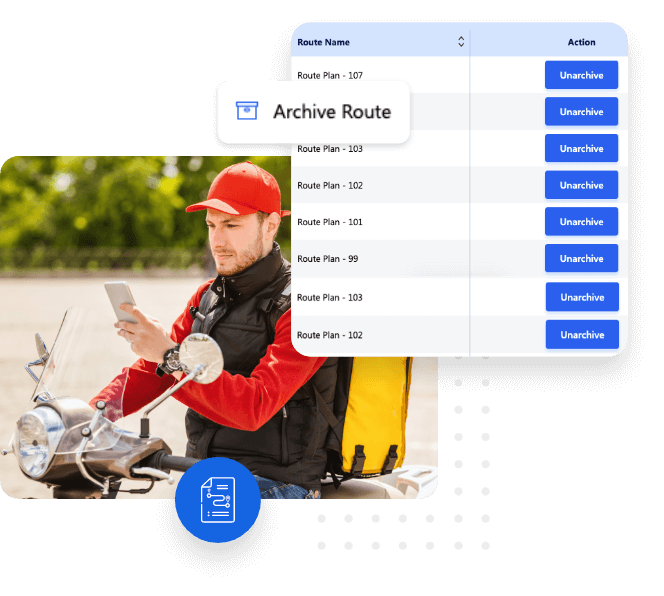 Stuck Creating Route Schedules Manually?
Upper Route Planner will set you free.
Frequently asked questions
Curious how Upper Route Planner can add value to your business?
Here are some commonly asked questions
What is the purpose of routing and scheduling?

Scheduling is the initial step. Scheduling requires you to take into consideration driver work times, customer availability, and delivery constraints to plan an accurate route schedule. Routing is the step you take to follow the accurately developed route schedule.

Why do I need to optimize the route schedule process?

If you run a business that offers pickups, deliveries, or inspections, you probably have a bunch of drivers going around. In order to plan routes for all your drivers manually, you will be giving away way too much time and resources. Why not optimize the process of route scheduling to save time and resources?

What are the benefits of route scheduling software?

A route scheduling software helps you:

automate planning and scheduling routes for drivers
maximize service appointments in a given day
plan route schedules in advance
improve efficiency, productivity, and revenue