Import With Excel
Upload Up To 500 Stops In The Blink of an Eye
No need to manually add every delivery service addresses. Import orders using our Excel Import feature in an instant. Add up to 500 stops with just one click and save time. Simply line up the columns in the Excel document, click upload, and you're good to go!
Start a FREE Trial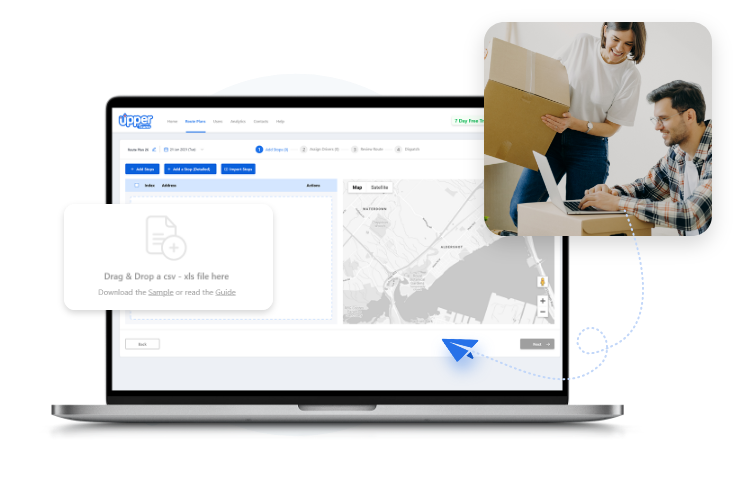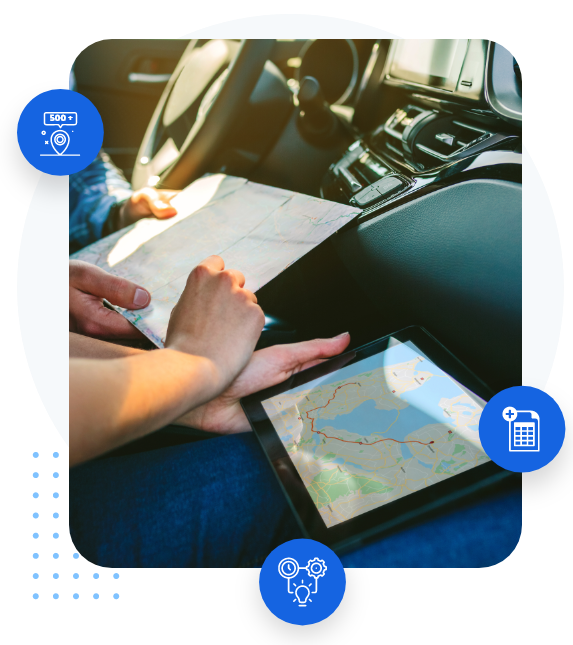 Excel Import Option Makes Planning For Optimized Routes Effortless
Saving time on the road starts with saving time in the back office. Reduce back-office load by helping your dispatchers plan and optimize routes with our Excel Import feature. Upper Route Planner's Excel Import simplifies your job in the best possible manner.
Easily import up to 500 stops in a single route.
Import multiple Excel sheets for creating a single route.
Enhance dispatcher productivity with a speedy Import feature.
Identify duplicate stops in your Excel sheet.
Excel Import feature helps you add multiple addresses in just a few seconds.
Improve back office productivity.
Want To Save Hours on Planning Routes For Your Delivery Drivers?
Upper Route Planner allows you data import of up to 500 stops which would otherwise take hours to do.
Start a FREE Trial Today

Adding Multiple Addresses to a Single Route Made Easy
Simplify importing an Excel sheet in just a few clicks with our route planning software. All you have to do is line up all the important columns in the Excel document, upload it, and you are done. It's that simple.
01
Add Multiple StopsQuickly
There are three ways you can add multiple addresses to Upper Route Planner:
Add stops individually and manually
Use saved customer profiles
Add 500 stops using the Excel Import feature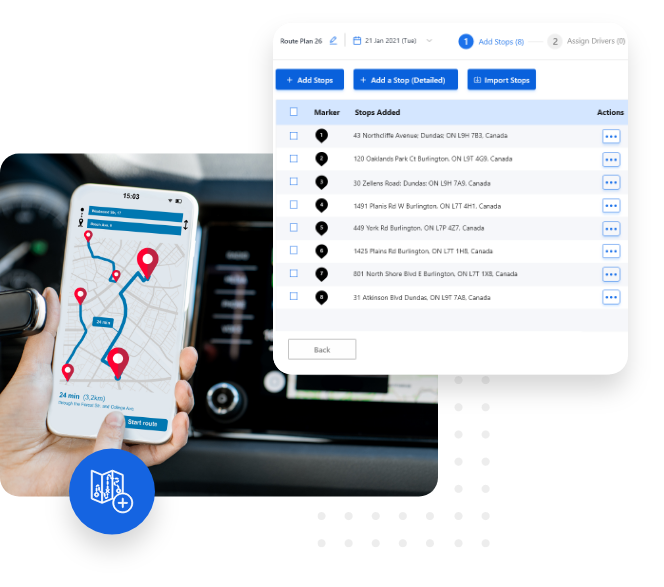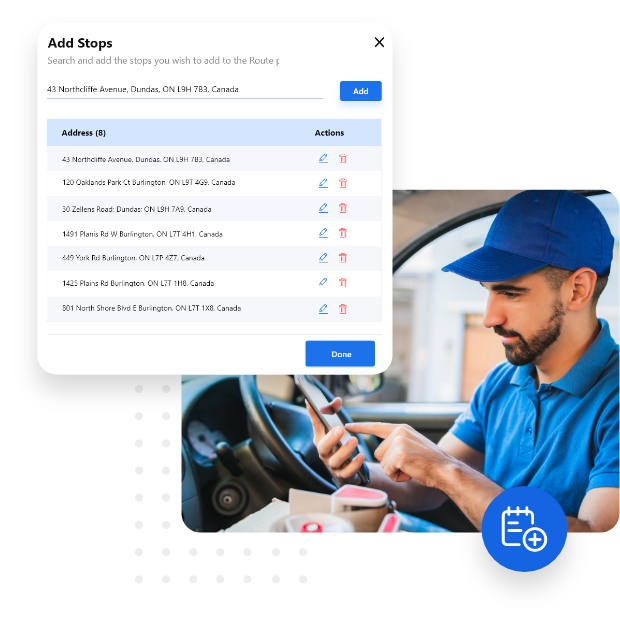 02
Import Orders Into Route Planning Software in 3 Easy Steps
Upload Your File: Upload an Excel, CSV, or GPX file
Match the Data: Ensure the data columns in the Excel sheet matches all the categories like Name, Address Line, City, and Postcode
Review: Review all your addresses in the list and on the map
03
Unique filtering options
For all your addresses, our route planning software offers filtering options like:
Verified: Address from Google Maps, which is perfect
Need to review: Addresses that need to be verified once, if there is any spelling mistake or any other issue in adding your address
Not Found: If the address is not available on the map or there is a mistake in the address
Duplicate: Provides duplicate entries for the same address. It depends on you whether to keep that address or not
Verify all: Option to validate all the addresses, whether they are in review or duplicate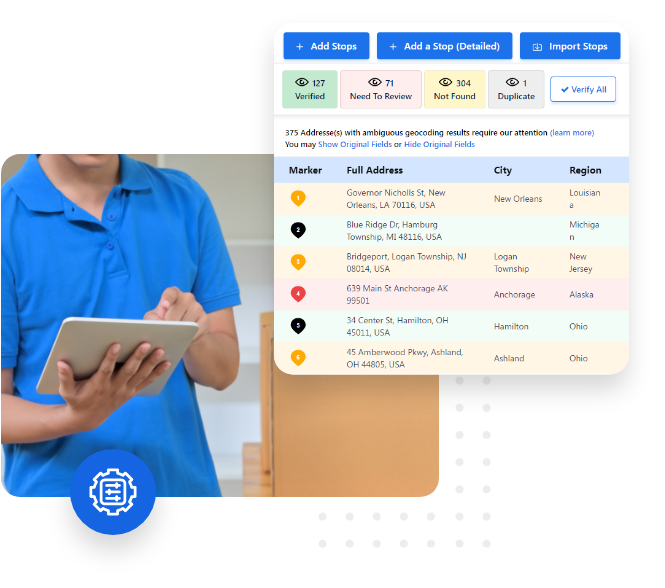 Why Waste Hours When You Can Plan & Schedule Deliveries in a Few Seconds?
Upper Route Planner's Import Excel feature imports route data quickly and allows you to save hours of back-office time.
Start Your FREE Trial Now

Frequently asked questions
Curious how Upper Route Planner can add value to your business? Here are some commonly asked questions
Why won't it accept my Excel sheet?

If the route planner is unable to process your Excel sheet, it is probably because the fields or categories don't match with the ones offered in the app. To make sure Upper Route Planner can read your file correctly, the route data needs to be structured in the same way as the Sample spreadsheet offered in the app.

Is it possible to add more stops after I have uploaded my Excel sheet?

Yes, of course. Once you upload the Excel sheet, you can still add more stops to the delivery routes manually or using another Excel sheet. Make sure you do this before the final route optimization.

Why are some addresses invalid?

In case of invalid addresses, you can check for any errors in the address input and see if you have missed any information. Try adding the missing information and it should work well.