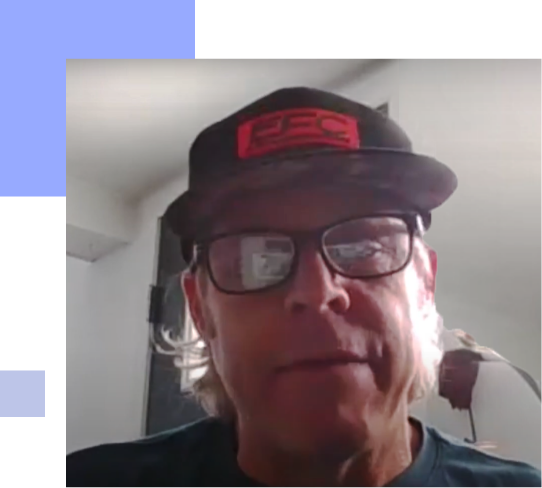 "Upper allowed me to put in the list of addresses
with just one click import feature and find the best
routes for my service guys. We are now able to
cover a lot more calls in due time efficiently."

Jason Dudney
Owner of Sunbility
Importing an Excel File Just Got Even Better. Here's Why.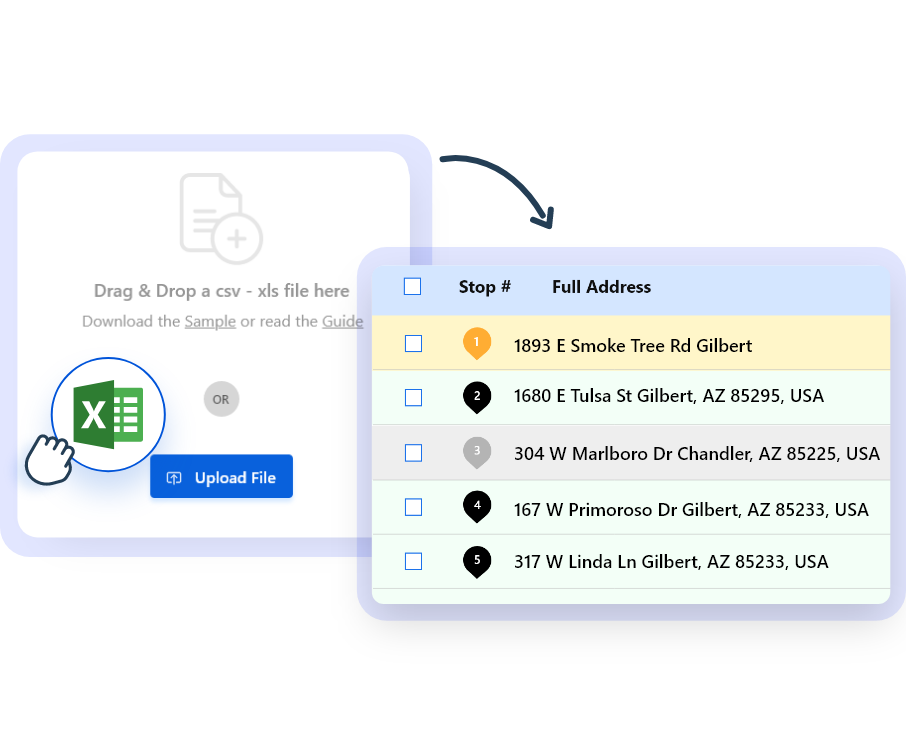 Simply "Drag & Drop"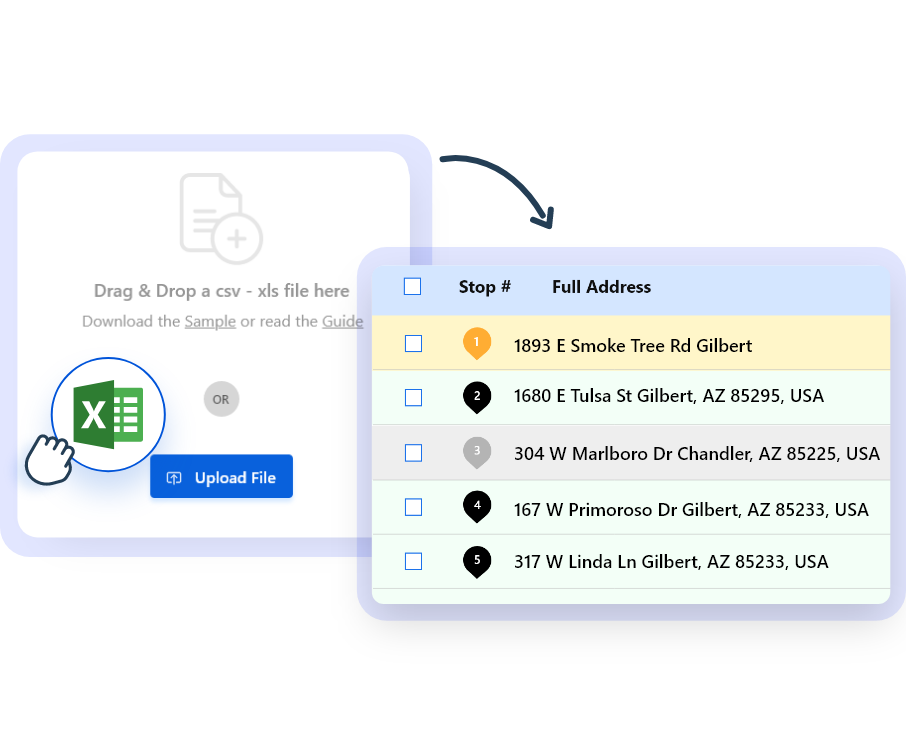 Add up to 500 stops in a single file import
Edit or delete anytime as per your requirement
Get your addresses saved on the route planner
Filters duplicate addresses
Upper allows no duplicate addresses
Verify incorrect addresses before you optimise the route
Choose a correct address from suggestions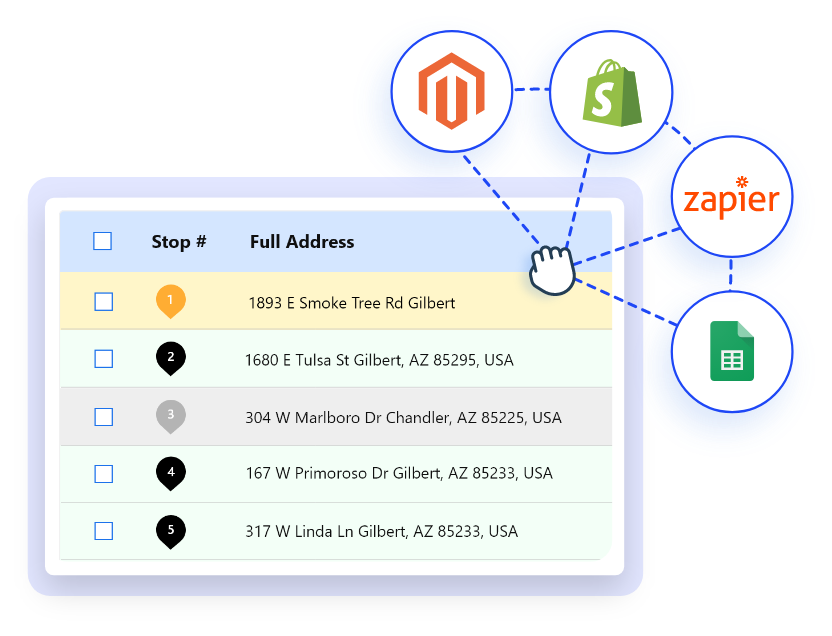 Integration with third-party apps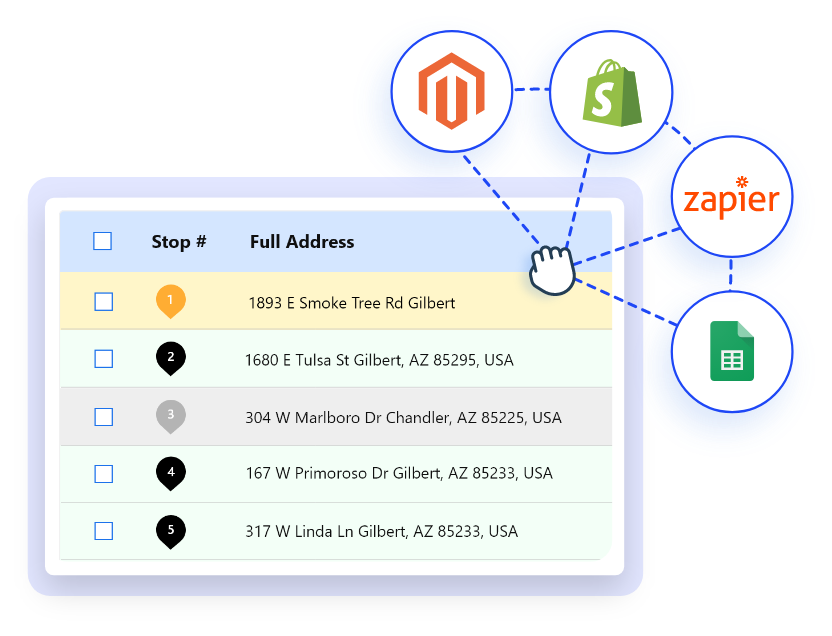 Integrate your system with Upper
Seamlessly transfer your data
Get delivery details from third-party apps
Option to add custom fields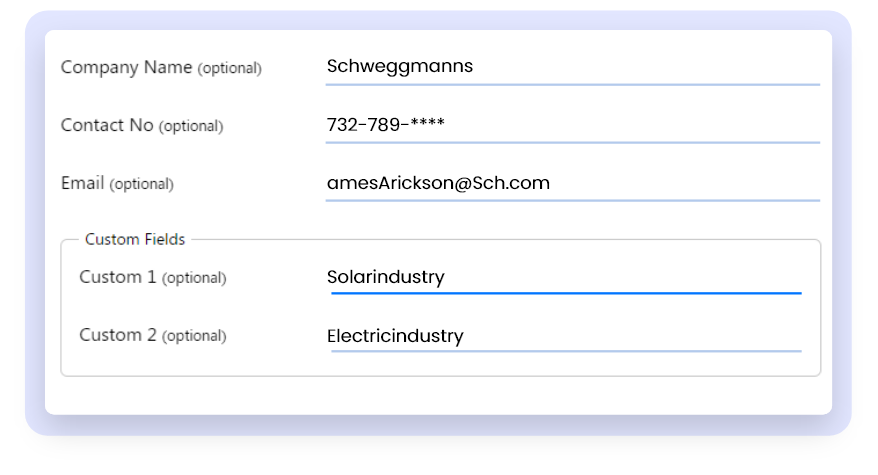 Customized additional fields as per your requirements
Add your data column if needed
Compare your data category-wise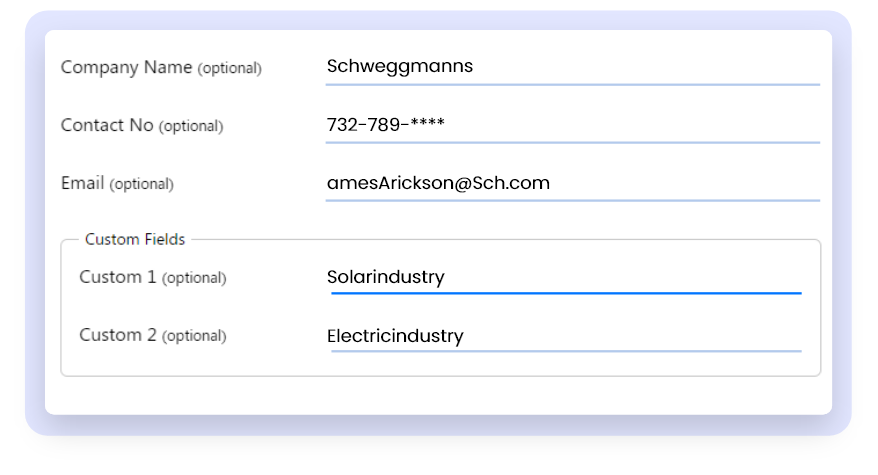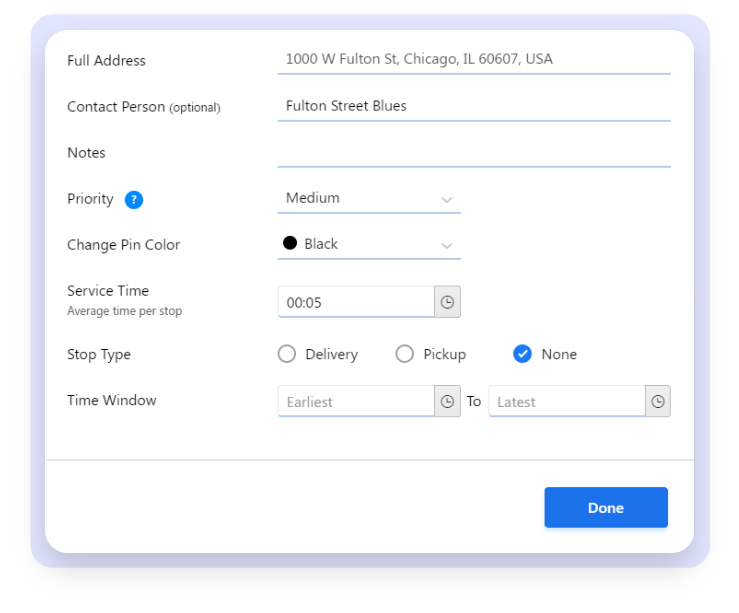 Set priority deliveries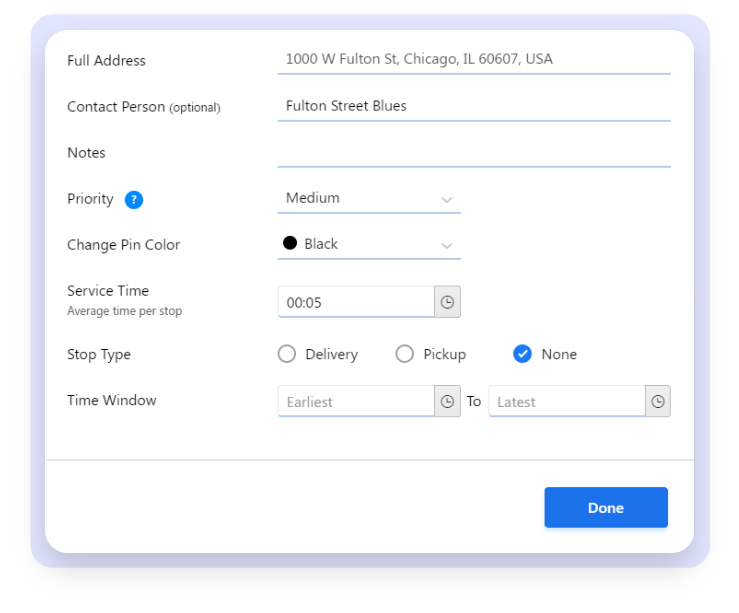 Mark priority deliveries while planning the route
Set delivery stops as crucial or normal
Share priority deliveries with your drivers
Import your Delivery Details Effortlessly
"Drag and drop" is all you need to import your Excel or CSV file to the Upper Route Planner.
Utilize Excel import and get rid of adding stops one by one.
Join Upper for FREE
Switching to a Fully Automated Process Means

Traditional way of route planning
Requires heaps of paperwork for delivery orders
No driving guidance for drivers
Frequent call-ups with clients
Difficult to find efficient routes
How Upper took it to the next level?
Quickly finds the best routes for multi-stop deliveries
Provides a 360-degree view of the delivery process
Auto-assigns tasks to the available drivers
Helps your drivers reach the destination faster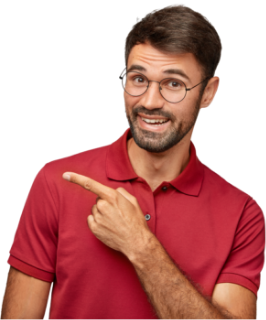 Set Yourself Free from Adding Multiple
Stops to Your Route Plan Repeatedly
Have time-sensitive multi-stop deliveries? Worry not. Just drag and drop
your file into the route planner and get the optimized routes ready in seconds.
Expand your stop list without any hassles and dispatch the routes to
your drivers with a single click.
Try it For FREE!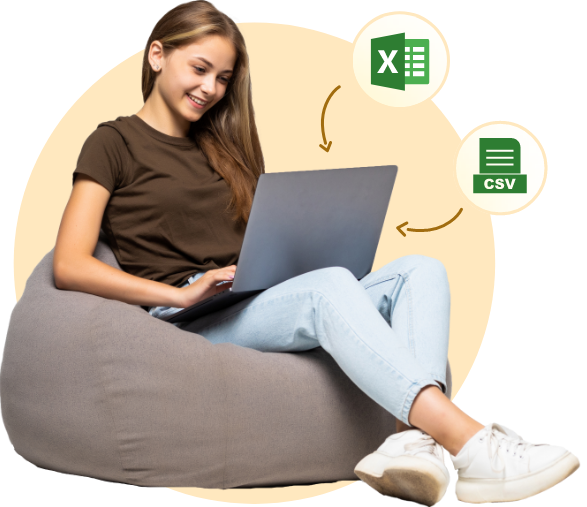 Frequently Asked Questions
Curious how Upper Route Planner can add value to your business?
Here are some commonly asked questions
Why can't I import Excel file?

In case you are unable to import the file, you should recheck the categories and columns mentioned in your file. If you are still facing difficulties while importing an Excel or CSV file, download the sample file and restructure your data as shown in the file.

Can I edit or delete stops once I import the file?

Absolutely, you can edit the stops or delete as many as you want by using the three-dot menu option or selecting the checkbox. Using Upper, you can add new stops if required in your route plan.

What does it mean by "Need to Review"?

If you are unable to progress due to the message "Need to Review" in the dialogue box, you should verify the addresses or remove duplicate addresses. Once you select the correct addresses, then you will be able to optimize the route plan.