If you're a delivery business owner, you know it's not easy.
There's a lot you need to take care of:
Safety and professional driver training to avoid costly accidents.

Meeting the ever-changing contract standards of carriers, logistics companies, and other parties.

Picking the right insurance and tools of the trade.

Gaining opportunities for more work.
Fortunately, there are resources to help you and keep you well informed. The Association for Delivery Drivers (A4DD) is one of those resources.
This article will answer all your questions about the association for delivery drivers— what is it? how to join the association? And its benefits.
What is Association for Delivery Drivers?
The A4DD stands for the Association for Delivery Drivers. The organization is headquartered in Connecticut (P.O. Box 123 Gaylordsville, CT, 06755). It is a non-profit organization that supports local delivery drivers across the United States.
A4DD is built to serve the needs of the professional delivery drivers community.

It brings together all that you need to stay compliant, profitable, and safe in the delivery business.

It also gives you access to great deals on the products/services you need to run your delivery business. This means more earnings flow to your bottom line.

It additionally helps you meet the ever-changing contract standards of third parties.

Plus, A4DD welcomes you to a community of other delivery business owners to help you learn from their experiences.
For Whom is the Association For?
A4DD is an organization that supports local delivery drivers across the United States and Canada (some benefits are limited to U.S drivers).
A4DD was established in 2007 to help independent delivery drivers and delivery businesses.
Association membership is open to any person or organization that wants to support front-line delivery drivers, including delivery businesses that contract delivery drivers, last-mile delivery providers, and local couriers.
What are the Charges for Joining the Association For Drivers?
The A4DD membership fee is only $59 for the entire year, which is barely a dollar per week. If you're not looking to join for a whole year, you can opt for a 6-month membership for $39.
The association is committed to keeping rates affordable and has only increased its prices once in its 10+ years of operation.
Tips for Joining the Drivers Association
Here are beneficial tips you should consider if you are willing to join the drivers association:
Complete your membership details, like name and address.

Create a work profile describing what type of delivery you do—residential or commercial, and what goods you transport.

Also, provide some basic details about your vehicle registration and licensing.

Once done, review your application details one last time before submitting.

If all looks good, go ahead with a membership
Advantages of Joining the Association for Delivery Drivers
Getting an A4DD membership comes with a lot of benefits. Here are some of the advantages you will enjoy as a member:
1. Professional training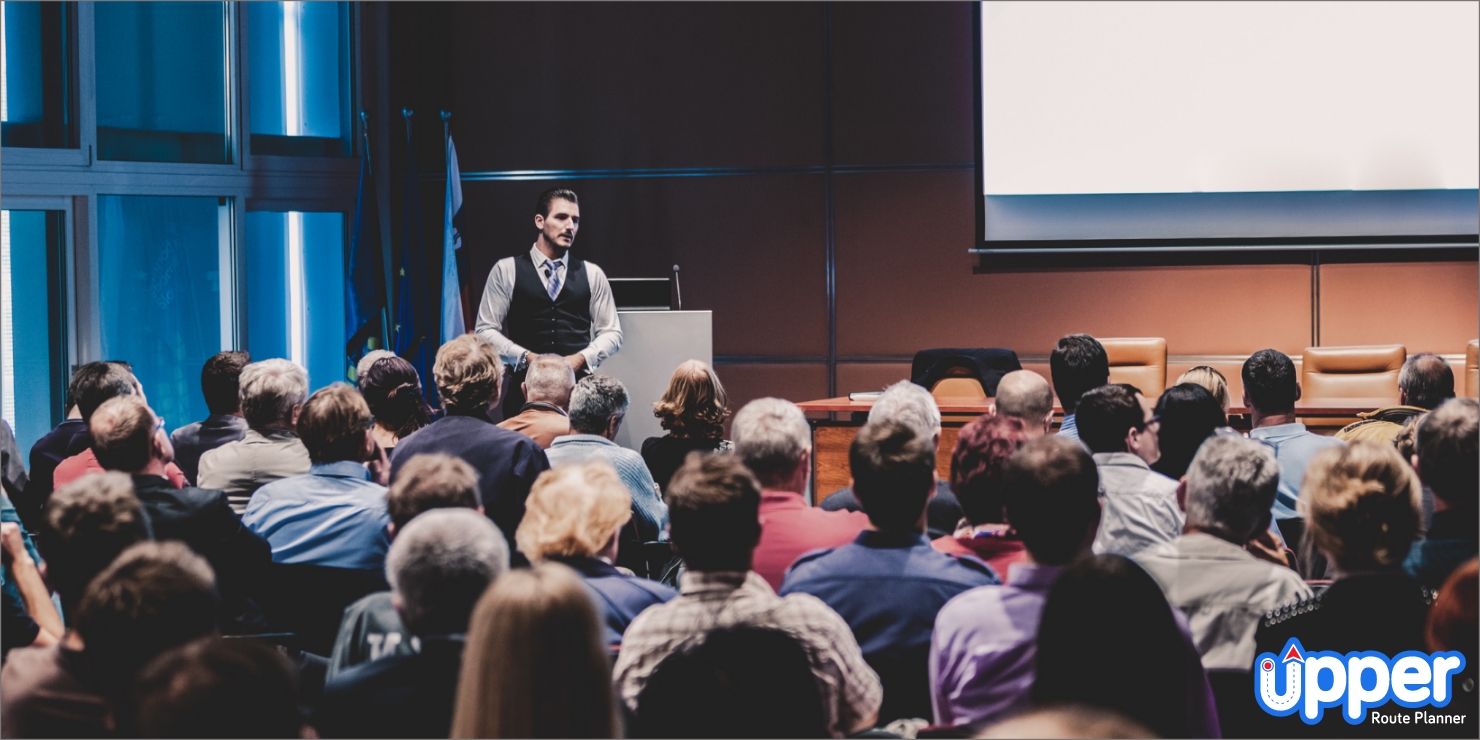 A4DD helps you succeed in your delivery business. They offer a wide range of training materials to help you feel confident on the job and deliver world-class customer service.
Whether you're delivering alcohol, installing furniture, or transporting medical samples, the course modules cover everything you need to know about staying safe and compliant while on the job.
Even if you don't specialize in a niche field, you can benefit from A4DD's safety training courses for drivers.
2. Long-term working opportunity
Your delivery driver career is a roller coaster ride of ups and downs, but you can make it more even with the A4DD job board.
The A4DD job board makes it easier to find jobs, which means you can find more work opportunities and earn more money from them.
The A4DD job board also lets carriers advertise their opportunities, so if your schedule has gaps, you can fill them with these additional gigs. No more waiting around for a call—you'll never be stuck wondering how you'll make rent again!
3. Access to driver community
A4DD is a community unlike any other, where you can get help from fellow drivers.
As you gain access to a community of people who have a similar job just like you. Therefore, you can share experiences, ask questions, and learn about multiple delivery experiences from other drivers as well.
With A4DD, you have everything you need under one roof — easy and affordable.
4. Insurance cover
When you're a delivery driver, insurance is essential. Not only it will protect you but also it will take care of your vehicle and cargo vans.
A4DD helps you find the right insurance for the kind of driving you do, including commercial auto insurance and business liability insurance. You can also get discounts on all of these policies through the site.
Not only that, but A4DD will also help you get your proof of insurance. You never have to worry about not having the correct paperwork when needed. It's a one-stop shop for all things insurance-related means no more hassle or missed discount opportunities.
5. Exclusive discount offers
A4DD is the best way to get everything you need at a great price for your delivery business.
You can take advantage of products and services that aren't available to drivers on their own, like discounted fuel cards and personalized delivery manifests. With A4DD, you can enjoy the same rates as more prominent companies on work equipment, supplies, and other tools of the trade. You can also save on a range of personal products and services.
It's not just about getting stuff but saving money on things you want.
Here are some of the discount benefits:
10-88% off brand and generic medications for yourself, your family, and your pet.

The A4DD offers free delivery manifests to capture details like the shipper, receiver, number of items, origin, and destination of deliveries.

You can also use delivery manifest forms as an invoice for payment.

Just like the major fleets, you can get a discount fuel card. Heavy discounts on products and services for your business and everyday life.
Find Best Delivery Routes Instantly On Upper
In today's world, finding the best delivery routes is a challenging task for dispatch managers as well as drivers.
The competition is stiff, and you must stay on top of your game if you want to stay in business. This is where Upper can help you the most.
Upper's route optimization software automates delivery route planning and optimization so you never have to depend on manual route planning.
With Upper, you get more deliveries done in less time as it uses a fully automated process.
1. Reduced fuel costs
With Upper, you can reach your customers on time and with minimal fuel consumption.
Upper's multi-stop route planner considers driving preferences, time windows, and more while planning routes. This efficient planning helps you spend more time delivering and less time on the road, saving significant fuel costs.
2. Sends accurate ETA
Upper can send automatic notifications about ETAs and delivery status to your customers. Your drivers can focus on delivering excellent customer service instead of having to visit the same house several times, which happens when customers don't receive updated ETA status and are not present at the time of delivery.
3. Efficient route planning
If you are tired of manually planning routes, you can utilize Upper for efficient routes.
Upper's route planning and optimization software will help your business save 10 hours per week. With efficient routes, your drivers will get more done in less time, which means they'll be able to deliver more daily.
Try out Upper with a 7-day trial today to explore more route planning features.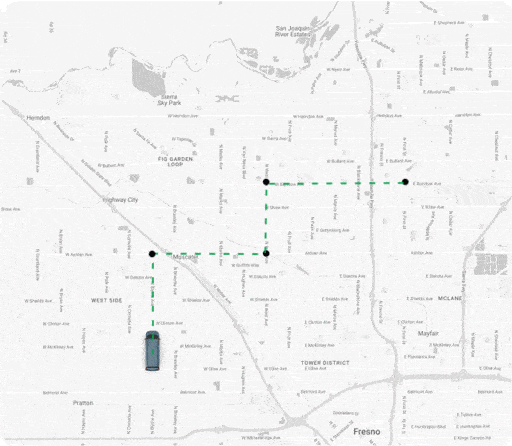 FAQs
A4DD is not for profit organization that supports local delivery drivers across the United States and Canada. Although, not all features are available for Canadians.
As drivers, you are responsible for delivering various items to given addresses as per the assigned schedule. You also need to collect proof of delivery and payments and maintain a note of all the deliveries you perform.
To increase delivery efficiency, you should eliminate manual dependencies and optimize the route planning and scheduling aspect of the delivery. You can use Upper route planning and scheduling software to achieve the same.
Conclusion
That was all about the association for delivery drivers. It's easy to join and maintain the membership. As sole proprietors, having a community in the delivery industry helps in sharing experiences with fellow people who are doing the same work.
The delivery driver association is easily the most precious resource for drivers. It provides easy access to assistance and vital information regarding legal services, compliance, success, and safety at a reasonable cost.
When you join the association for delivery drivers, you get benefits from training programs and all the resources to achieve success in your career.
To make your job easier and deliver packages faster, we recommend you use Upper route planning and optimization software and be at the top of your game.