Key Takeaways:
Do you know that maintaining a well-organized vehicle helps drivers stay focused and decrease the risk of distractions while on the road?
It is a must to have a clear plan for route optimization and delivery sequencing as it helps drivers save time and decrease mileage, leading to cost saving for businesses.
Investing in the right equipment, like smartphone mounts, GPS devices, and insulated bags, is a must to help drivers perform their jobs efficiently.
Driving on the roads and delivering goods is not an easy task. Delivery driving demands you to spend a lot of hours of your day in the car or truck.
If you are working with a delivery business, they will be taking care of arranging most of what drivers might need in the pursuit of successfully completing the jobs throughout the day.
But in case, you are an independent driver, you are on your own to get these essentials and smoothen up your delivery experience.
In either case, this article has 15 important essentials listed below for delivery drivers. If you are just starting off in this industry, this will help you with the idea to invest only in the most essential necessities.
15 Essentials For Delivery Drivers To Smoothen Up Their Work Experience
These essentials are both physical and digital gears that drivers must have in their vehicle or with them, in order to complete hassle-free deliveries throughout the day. They are:
1. Route planner app
The most important thing you must get at first is a digital route planning app.
It will help you add multiple stops in a single automated route, and will help you find the shortest path. You don't have to go through manual paper routes or single-routed maps anymore.
Upper Route Planner is one of the best in business for you to try and implement in your delivery driving career. It also has optimization features to help you change or modify routes for priority deliveries.
This software solution will help you save fuel by driving down the shortest possible path. Moreover, it will also help you make faster deliveries, even possibly before the Estimated Time of Arrival (ETA).
2. Power banks and phone charger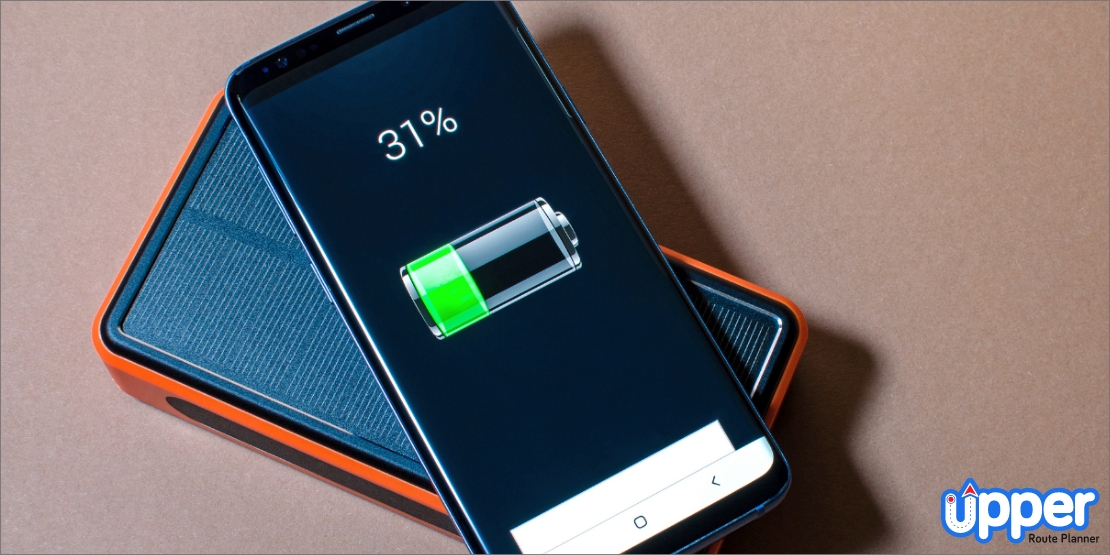 When you are driving throughout the state or city to deliver a big lot of packages, you need your mobile charger or additional power banks with you at the moment.
Your phone is the primary point of contact for customers and delivery heads. So, you must have it charged at all times.
3. Phone mount
Looking at the phone for routes or reading customer texts while driving can be a risky practice. Therefore, have a mount to fix it on your car's windshield or dashboard. It will help you with easy navigation and while attending calls/texts.
4. Bluetooth headset
Using phones without a mount for navigating routes is risky, and attending to calls directly from your phone while driving, is even riskier.
So, along with the mount, get a Bluetooth headset to attend work calls directly by tapping your headset, rather than unmounting the phone.
5. Dash camera
A dash camera will help you record everything throughout the day while driving and doing your job. It is more like your insurance policy to help you with evidence for any collision or road incidents.
Moreover, if you are late for making a delivery due to some unavoidable reason such as a roadblock or accident, you can prove the same using the footage of your dash camera, and save your job.
6. Flashlight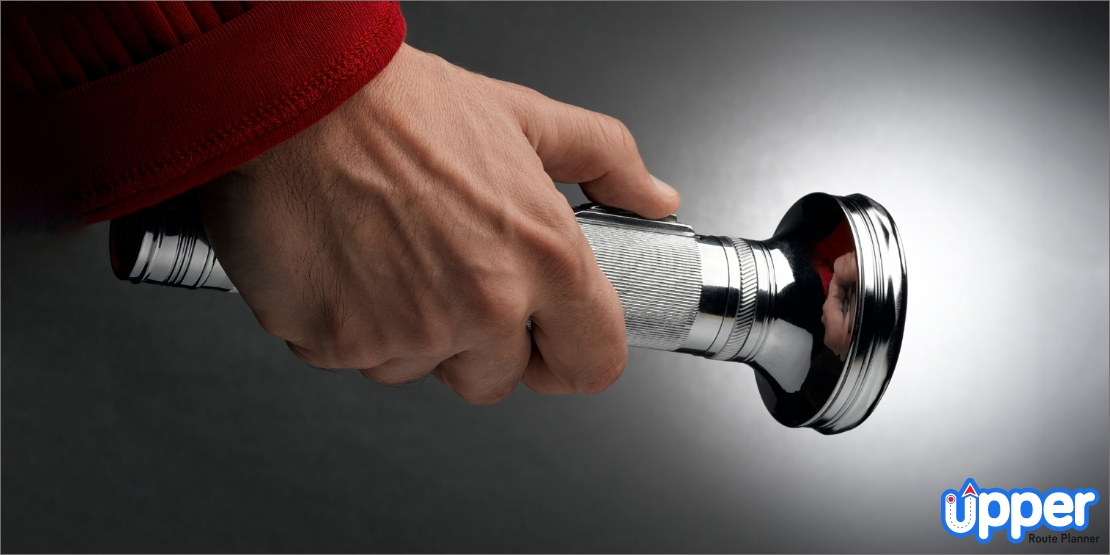 Your job as a delivery driver might lead you to work even after the sun sets. Therefore, to be able to read the street signs, make sure you have a quality flashlight in your car.
If your delivery vehicle has high-power LED headlights, then you might not need this tool. But, most of the vehicles don't have it for which this is an ideal recommendation.
7. Sunglasses
Just like flashlights at night, you will need sunglasses during the daytime. Grab good-quality sunglasses that will make it possible for you to see the roads even in the scorching sun. You cannot expect to be sun-blind while on a long delivery route.
Moreover, sunglasses will keep your eyes cool and comfortable for driving longer routes without any kind of irritation due to consistent staring at the roads.
8. Air fresheners
Even though you are not offering any cab services, you still need air fresheners in your delivery vehicle to make sure you feel fresh every time you get into your car after completing a delivery.
It will set your mood right to keep driving to the next destination. Turn on your vehicle's air conditioners and activate the fresheners to leave a long-lasting aroma in your vehicle.
9. Proper clothes and accessories
Check the weather and month of the year while you are out making deliveries. Keep clothes and accessories accordingly to help you sustain the weather outbreaks amidst your deliveries.
You can pack a waterproof jacket and umbrella to counter rain and a warm jacket for cold breezes.
Keep multiple pairs of latex gloves to ensure that you are not touching any of the packages directly. After COVID 19, it has been very important for delivery drivers to keep themselves, the community, and the consumers safe from any kind of contamination.
10. Back support pillows
Driving for a long distance and time can cause back pain at some point in time. Therefore, it is advisable for you to get a lower back support pillow to prevent soreness and give you a better sitting posture while driving.
In this way, you won't drain out your physical energy early, while carrying out the delivery services.
11. First aid kit
First aid is essential for delivery drivers to have in their vehicles at all times. It might be useful when you meet with any unfortunate accident, or you can offer help to someone on the streets, if necessary.
You must have antiseptic solutions, bandages, cotton, sickness medicines, ointments, and other such medical emergency essentials in your first-aid kit. Keep it close to you in the vehicle, mostly in the glove box of your vehicle.
12. Insulated delivery bags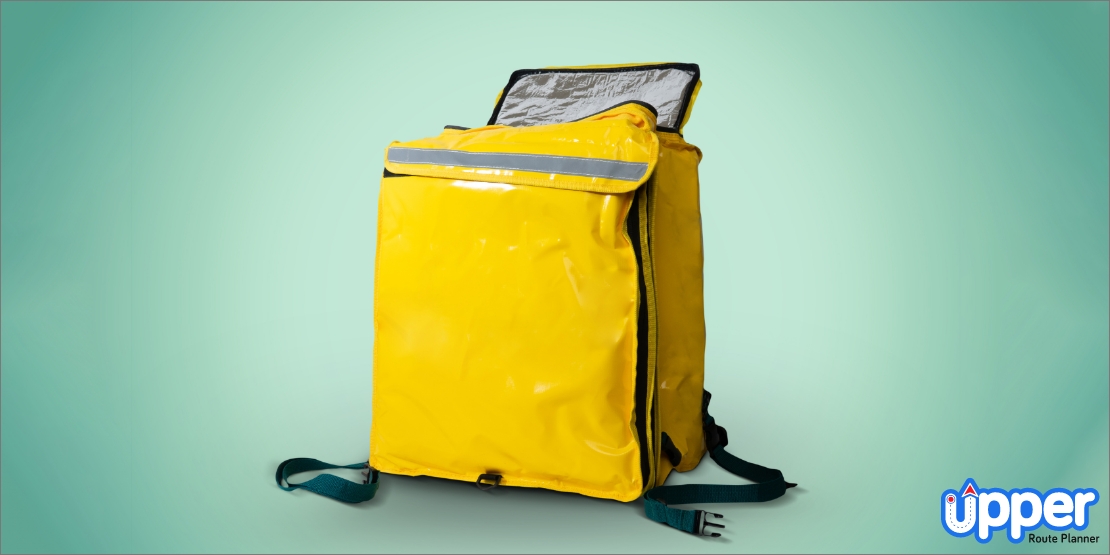 It is a mandatory requirement, especially for the food delivery drivers. Insulated bags help maintain the temperature of foods or beverages.
If you want to deliver customer's food, hot and with the best of its taste, then an insulated bag is a must. With this, you will provide excellent customer service in your food delivery career.
13. Cup holders
If you are fond of drinking coffee or your favorite soft drink or just want to store your water bottles, then you must have cup holders as a vehicle accessory in your car.
Some vehicles do have their pre-installed holders, while if yours doesn't have it, then get it as an add-on accessory and retro-fit it in your car.
14. Personal protection
If you usually drive through a part of the state which is unsafe and has high crime rates, then you must have pepper sprays or tazers for your own protection. Check with the local city or state law to be sure of what protection equipment it is legal for you to carry in your vehicle.
15. Puncture repair kit
Punctures come uninvited, and that might just eat up a lot of your working hours. So, have a spare puncture repair kit apart from the one that the vehicle company provides in the kit.
As a delivery driver, make sure you have the skills to repair the punctures so that you don't have to wait for anyone to do the job for you. It will help you save a lot of your time and effort.
How is Upper Route Planner the Best Route Planner for Delivery Drivers?
Google Maps might work well for your delivery driving needs, only if you have a few stops on your list. Moreover, you will have to manually optimize the stops or locations in it. It doesn't automatically find you the shortest possible route, which leads you to deliver your packages late.
But this is not the case with Upper Route Planner. It is a dedicated software solution for hardcore delivery operations. It doesn't matter how many stops you have on your delivery list, Upper Route Planner can optimize them all with the shortest route possible.
You will not just save time but will also save a lot on your fuel expenses. It will help you make more deliveries in a day. As a result, you will be able to earn monetary rewards and tips for good service.
We understand that you are much used to Google Maps as it is installed by default on your phones. But, to help you experience the change and higher efficacy, we offer you a 7-day FREE trial of Upper Route planner. Come experience how we have a better edge than Google Maps for assisting you with optimal delivery routes.
Utilize Upper for Accessing Efficient Routes
Ready with your essentials? Don't forget to include Upper as your virtual assistant for delivery assignments. Get the benefit of Upper and complete your delivery schedule on time.
Start Upper for Free

FAQs
As a delivery driver you can take ideal measures in order to maintain your vehicle's health, which includes:
Monitor the health of tires

Change the motor oil in periodic intervals

Top up your transmission fluid for smooth gear transmissions

Change the windshield wipers during rainy seasons
Delivery drivers need to look after their own protection while they are driving on long routes for making multiple deliveries. Some of the safety tips are:
Stay aware of surrounding

Carry your driver's license and vehicle documents

Use the lights after the sun sets

Keep doors locked

Don't carry much cash

Use dash cams
Summing Up
Now you are aware of what you must buy to make yourself complete as a delivery driver.
Make sure you have the right equipment of good quality, without settling for the cheap ones.
By the time all of your other essentials get delivered, you can go ahead and take the trial for Upper Route Planner. If you find it intuitive and helpful in streamlining your delivery business, then go ahead and integrate it with your main operations.