Key Takeaways:
FedEx hires people with felony records after going through some background checks and drug tests.
This initiative helps people to grab a chance to improve their lives and get employed at a better workplace.
Those candidates who have completed rehabilitation programs may have more chances of getting hired by FedEx.
FedEx, short for Federal Express, is known for its faster and overnight shipping services. The company offers a variety of business, transportation, and e-commerce services under its umbrella. Some of them include ground shipping, package delivery, office supplies, and transport management solutions. 
Moreover, FedEx also provides other services including International Priority Freight, LTL Freight, FedEx Office, FedEx Ground, and others. The company is known to have a team strength of 600K employees. So, if you have a question, "does FedEx hire felons?", this blog will help you with detailed insights.
Read along with us to find out whether they hire felons or not.
Does FedEx Hire Felons?
Yes, FedEx hires people with felony records though it depends on the type of job you're applying for, the crime, and the impact your felony may have on it. The company does conduct background checks on all applicants and may not hire those with certain types of convictions.
An individual with a criminal history can face difficulties while getting a job. As per a report, close to half of the U.S. men who are unemployed have a criminal record by age 35. This type of conviction can hamper anyone's ability to get hired. But all hope is not lost, as there are many choices and opportunities for a second chance.
If you are looking to get hired at FedEx, it is important to remain truthful about your past records and give a reason why they should hire you. Though there are no guarantees, you may come off as honest in front of employers.
Does FedEx hire misdemeanors?
It is troublesome for a person with a misdemeanor record to get into a company. However, there are a few exceptions. FedEx is one such organization, that, under its program, employs people with criminal records and misdemeanors.
This program aids people to get a second chance at improving their lives and training them with the needed workplace expertise. Although the job isn't guaranteed, applying for it is a good way to start things fresh and wipe off the black mark of conviction.
Factors that can Impact Your Hiring Process at FedEx
Being a vast company that caters to a plethora of consumers all over the world, FedEx will consider many things when hiring someone. These include the number of offenses, date of every conviction, type of crime, and prison time.
In order to get into the good books, you must show that you have transformed into a better individual they can trust. Yet, there are some charges that can affect your chances of getting the job. These include:
1. Driving under the influence
A driving under influence (DUI) charge can make it difficult for a person to get selected as a FedEx driver. As per legal advisors, the company would be responsible for any involvement of their truck drivers in accidents. Like any other company, they wouldn't want to risk the life of a delivery driver under such circumstances. So, a drunk driving record can cause trouble getting into a driving job.
2. Robbery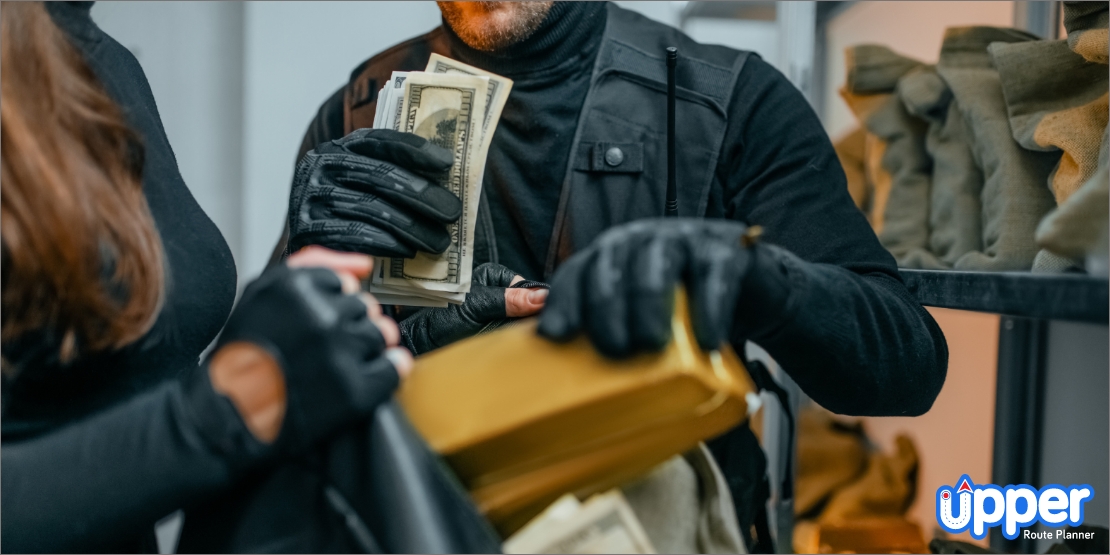 Charges related to robbery, shoplifting, or similar ones may get in the way of being employed at a warehouse at FedEx. This is because there are numerous packages handled there. Such material handling jobs can only be fulfilled by trustworthy workers as any company wants to keep things safe. So, such a conviction can put an application under a rejected segment.
3. Other reasons
Even non-criminal reasons may disqualify you from getting a FedEx job. For instance, the employees aren't allowed to compete with FedEx or use their ideas/technology for personal advantage. Team members must adhere to all the corporate policies of FedEx. They should also not have employment with another company as it hampers their 'primary business loyalty' and creates a conflict of interest.
Optimize Your Routes for FedEx Delivery
Get optimized routes for your deliveries with Upper Route Planner and get home earlier.
Try Upper for Free

Does FedEx Do Background Checks?
Many companies and job placement agencies want to ensure that the candidates meet their standards before hiring them. FedEx falls under the same basket. The company conducts a background check on all job applicants. This information helps the selection committee to make an informed decision for the FedEx Corporation.
However, FedEx can't use the background check report to discriminate against you in terms of religion, race, sex, or ethnicity. There have been instances wherein the company faced lawsuits due to such discrimination claims. This is a good way to give a fair chance to people.
So, it is crucial to know your rights during a criminal background check, regardless of the organization you are applying for. Moreover, an employer would have to get your written consent before doing a background check.
They must provide you with a copy of the background check results and your rights. This also includes the details about contacting the reporting company they used for the background check.
What does the FedEx background check involve?
Credit report, educational qualifications, character report, credit score, family background, and criminal record. The FedEx background check is based on the job profile you're looking for. It includes the following:
Your financial reports will be checked to see any debts or financial problems that could affect your job productivity. The criminal background check will give insights about any previous convictions that could get you in the rejected list.
If you're seeking a job in the package handling department, they will check whether you have any criminal/theft convictions. Whereas, if you wish to have a delivery driving job with FedEx, they may validate your driver's license and check your past driving records. As we saw earlier, a reckless driving or DUI charge might cause trouble in getting hired.
Another one is the FedEx drug test conducted for warehouse workers and other relevant profiles. The main purpose of a drug test is to ensure that the employees are reliable and adhere to the law.
They will strictly check for illicit substances such as cocaine, marijuana, and methamphetamines. And if they find any drug screening positive, they might just pull back the offer.
Along with ruining the company's reputation, a person with such reports can create issues at the workplace and put the company at risk. So, the organization will conduct such tests even if they hire felons.
How to Get a Job at FedEx with a Criminal History?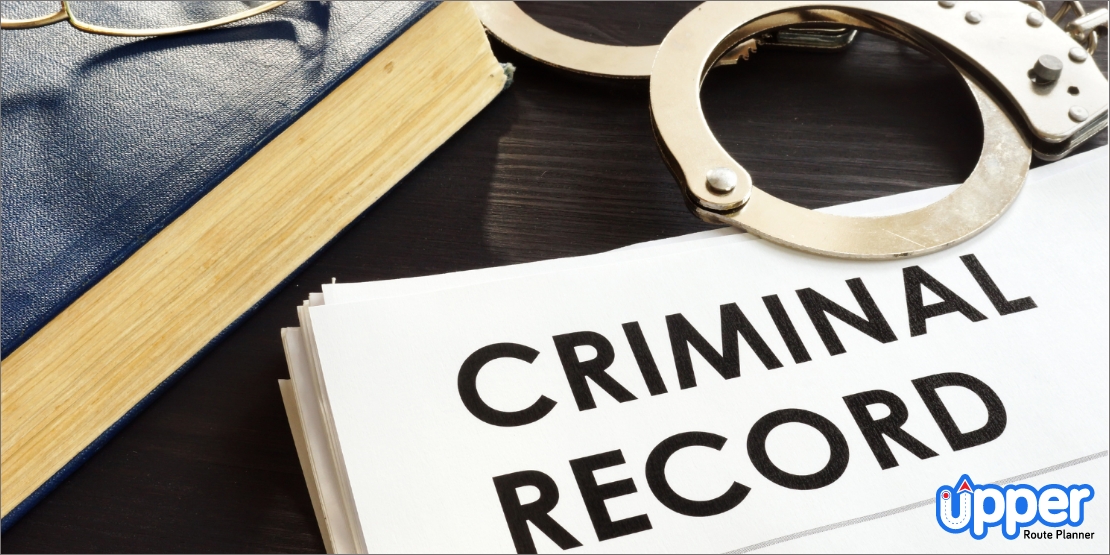 Regardless of whether anyone has a criminal history or not, FedEx applicants have to go through a common hiring process. You can apply for any FedEx job, whether it is for FedEx Ground or FedEx Express. The company has a central career portal where you'll find opportunities for job roles from entry-level to senior-level positions.
Once you have searched for the job role based on title, location, and keywords, you can apply online for the one that suits you the best. You may need to fill out the application form with basic details such as your educational qualification and work experience. Here are a few points that you can keep in mind before applying and going for the FedEx interview process:
1. Know their requirements
When you are looking for a job at FedEx, you may either go through a direct application process or through job placement agencies. But, it is important to be aware of what they are looking for in a candidate. Remaining transparent and motivated to do the job with dedication can help you get into their good books. You can ask questions like: "What are you looking for in FedEx employees?", "How can I sharpen my skills as a FedEx team member?", "How can I perform my delivery job better at FedEx?" and similar ones.
2. Build trust
Any company that gives a chance to people with a felony conviction or a criminal past is looking for someone who shows honesty. You must build trust and assure the hiring manager that your past criminal records have no impact on your present and future actions. Considering that they will be a bit hesitant to hire felons, you must make the most out of your interview.
3. Enhance your job application
Right when you think you have written an incredible application, there will still be room for improvisation. If you have a felony conviction, then it would be tough to make a difference with only an application.
Hence, you must prepare an impressive cover letter and give them an idea of how well you have brought yourself back on track. This shows that you are clear about yourself and are really ready for the job.
Know more: Does USPS hire felons?
Want to Drive for FedEx? Get Optimized Routes on Upper Route Planner
Now that you know what is taken into consideration when applying for a FedEx job, you must understand the essential part of driving is the routes. As you know, FedEx provides ample opportunities for driving jobs, you need to find a smarter way to make faster deliveries.
Here's where Upper Route Planner comes into the picture and saves hours of your work. It is loaded with advanced features that make route optimization cost-effective and the below ones:
Route planning
The intelligent algorithm of Upper helps find the best and most time-saving routes within seconds. It enables you to add details such as service time, priority, curbside delivery, and driver schedule with break time. You can also choose highways, tolls, or ferries in your route plan.
Multi-stop deliveries
With Upper as your route planning companion, you are sure to find delivery routes that can help you reach customer addresses on time. You don't need to search for routes manually while making multi-stop deliveries.
The software does that job for you and also helps make more deliveries in less time. Thus, you end up saving a lot of fuel costs.
Proof of delivery
One of the headaches of delivery drivers is to have the delivery proof after they finish their jobs. And regardless of whether you're looking for a job with felony records, this feature can greatly benefit you.
You can take e-signatures, click photos and add delivery notes to increase credibility in the company.
Ace Your Multi-stop Deliveries with Upper
Want to deliver packages with accountability and speed? Switch to Upper Route Planner and start creating remarkable delivery benchmarks.
Try Upper for Free

FAQs
People with felony convictions might get a job as a package handler, loader, or delivery driver at FedEx as long as they clear the interview and background checks we discussed in this article.
The FedEx background check usually takes one week (3 to 5 business days) to be completed. This timeline can be longer or shorter based on various factors. Additionally, you may also need to submit medical test reports.
Although FedEx gives a chance to felons for job applications, they are picky during the hiring procedure. People with a conviction in the most recent past, violent or multiple felony records may find it difficult to be hired by FedEx.
Conclusion
While FedEx isn't on the ban the box list, it does have particular guidelines and rules when reviewing applications from felons. And it may seem like you won after getting hired. But, your main strength will be tested when you start working. So, you must make it your goal to be confident and be the best version of yourself.
With Upper on your back, performing delivery jobs will be like a smooth journey. Once you start using the route planner like many others, you will know that finding delivery routes isn't so burdensome. You can start planning delivery routes in advance and keep things organized. Enjoy the benefits of Upper by starting a 7-day FREE trial.