Key Takeaways:
Research companies hire felons and customize job applications to highlight strengths and work ethic.
Be open, straightforward, and honest about your past mistakes during the job application process.
You need to consider enrolling in job training programs or apprenticeships in order to get new skills and make yourself a more competitive candidate.
Having a criminal record is a big red flag for some employers. Consequently, almost 2/3rd of men above 30 are unemployed because of this reason. And even if you get a job, the pay scale is too restricting.
But things are changing now. Governments worldwide are taking active steps to make jobs more accessible to reformed felons. They have introduced prison special programs to help felons acquire relevant knowledge and skills.
There are jobs for felons out there that do not need core hard skills or degrees. Delivery driver leads this area with a higher pay scale and flexible timings. The government has also launched initiatives that incentivize employers to hire people with criminal records. As you can see, things are not as bleak as they seem.
Best Jobs to Get with Felonies
As you try to get back into the workforce, you will face a ton of rejections. Do not let all those rejections deter you from getting your life back on track. In such cases, applying for jobs in an industry with a high rate of felony-friendly employment will make the entire ordeal more bearable.
Here are some jobs for felons.
1. Local delivery and logistics
With a flexible schedule and high pay, the delivery and pick-up industry is a lucrative option for felons. Trucking is also an option for you if you are on parole or probation. The delivery company will be more than happy to assign you short-haul intrastate delivery. It is better if you start with smaller companies. Working there for a couple of years will build your credibility and improve your resume. Then you can easily apply for bigger and more profitable companies.
2. Construction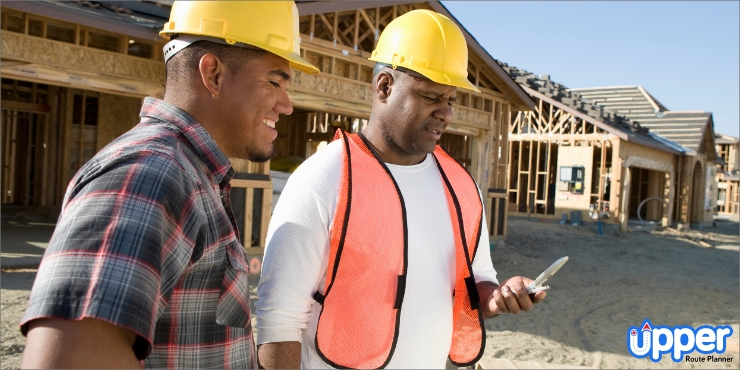 If you are okay with comparatively lower pay and more manual labor, you can easily find jobs in the construction or trades industry. Jobs that involve working outside the home are much more accessible to people with a criminal record. Smaller construction companies often do not conduct any kind of background check. The only downside is that you may have to deal with potential risks before you can build your reputation.
3. Staffing Agencies
A temporary job or side gig in the staffing industry is better for people who are unsure about what they want to do. You can find agencies that offer an opportunity to work various jobs and build experience. These agencies can help you find temporary jobs with agencies that wouldn't be aggressively concerned about background checks.
Effective Tips to Get Hired as a Felon Delivery Driver
Even with a felony, the process for applying for delivery driver positions is the same. Except, you might have to answer a few extra questions about your history. Now, no specific government policies explicitly prevent the employer from asking you about your criminal record.
But Employment Opportunity Commission (EEOC) has issued a notification stating that the best practice is to not ask any questions regarding your criminal past record. Nevertheless, preparing the answer to these questions is wise in case you stumble upon an intruding interviewer.
Let's go through the hiring process before discussing the tips.
The interview application will probably ask you to write about any criminal record. Or the interviewer will ask you about it after seeing the gap in your resume.

It is better to tell the truth as they will anyway run background checks after hiring you.

Remember, most companies are looking for people with the right skills and are more than willing to give second chances to people with a criminal past. So, be positive and confident while interviewing for any job.
Now, let's get down to the tips to make you the best candidate in their interview pool.
1. Take responsibility for your actions
The best thing you can do in a job interview is to take ownership of your past actions. This shows that you are not one to make excuses for your lacunas. Rather, you are proactive and initiative driven. It does not matter if someone else dragged you into this mess. If you are convicted and have spent some time frame in a cell, you must accept your fault and move on.
2. Prepare all the documents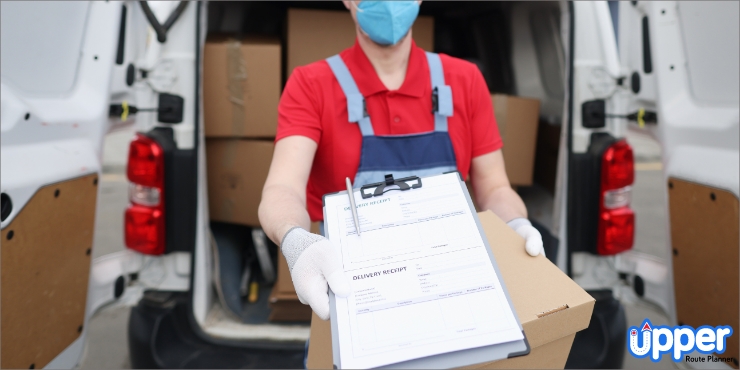 Thorough preparation will also give a confidence boost during your interview process. Research the company you are applying for and read about its mission and vision. Create a comprehensive resume listing all your achievements and skills. You can even bring references who confirm how you have turned your life around.
Here's a secret tip. Prepare a cover letter of explanation for your prospective employer. In the letter, explain your past actions and what you have learned from your incarceration. Remember to pledge that version of you is in the past and won't make you repeat those actions again.
3. Learn proper body language
In addition to preparing everything for your interview, learn about body language. For example, maintain a straight posture while interviewing. Learn how to use your hands to express more emotions. Also, practice some voice modulation by verbally answering some questions during your practice rounds. Soothing and calm replies will impress your interviewer.
Don't raise your voice or get too defensive when they are bringing up your past. Your goal is not to appear intimidating but more friendly.
What is the Payscale for Felons Delivery Driver Jobs?
The delivery driver services can pay somewhere between $10 to $18 per hour. For comparison, a delivery service driver with a clean record receives about $19 per hour at the beginning of their career. You can earn between $10 to $12 per hour in food delivery jobs at food delivery companies.
Food delivery apps like Postmates are well-known for being felon-friendly and offering upwards of $19 per hour to their delivery service people.
The pay can greatly vary depending on your location and performance. Of course, if you are making more deliveries, the bonus component of your salary also increases. Tax rules also vary for different locations. If you are using your own vehicle for deliveries, in the case of food delivery services, you have to factor in the gas and maintenance cost into your earnings as well.
Do Companies Hire Delivery Drivers with Criminal Records?
Yes, companies do hire delivery drivers with criminal histories. Of course, some companies explicitly reject people with a felony conviction. However, no such practice is widespread in the logistics and delivery industry.
But why should companies hire convicts? For starters, they get a tax break under the Work Opportunity Tax Credit Program. This means they get to save extra cash just by hiring you. So, you add a lot of value to the company from the moment you are hired.
Here are some companies that hire felonies without making a fuss.
1. Amazon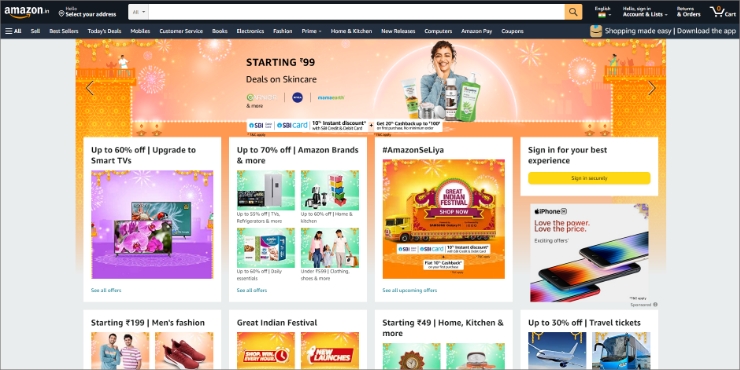 Big companies or Amazon values individual merits more than your past record as an Amazon delivery driver. However, it does consider the amount of time that has passed after the crime was committed. In short, you will find it more difficult to work here with a recent criminal record. Some locations are also more accepting than others. You can visit Amazon's job board to learn more about the openings.
2. DoorDash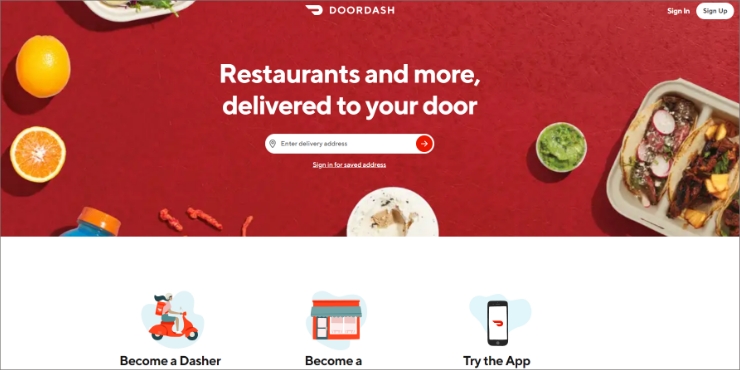 DoorDash enables you to get a food delivery job. The pay is also good enough to help you get control of your own life. DoorDash is also known for taking significantly lower commission rates than some of its competitors. Try to get more deliveries during the peak hours to earn extra income.
3. FedEx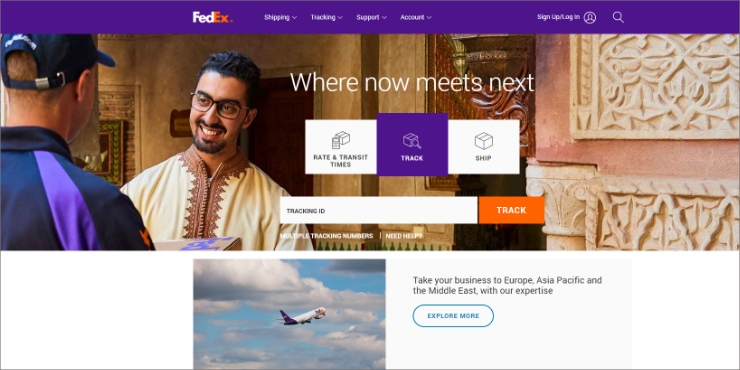 FedEx also hires felons or ex-offenders as FedEx delivery drivers. But they do thorough background checks and consider individuals on a case-by-case basis. For example, a theft or drunk-driving conviction will make it harder for you to get delivery jobs or a driving job than some other minor felony conviction. Violent crimes also increase your chances of getting rejected. However, if you can convince them that you are a better person now, you have a chance of converting the interview into something positive.
4. USPS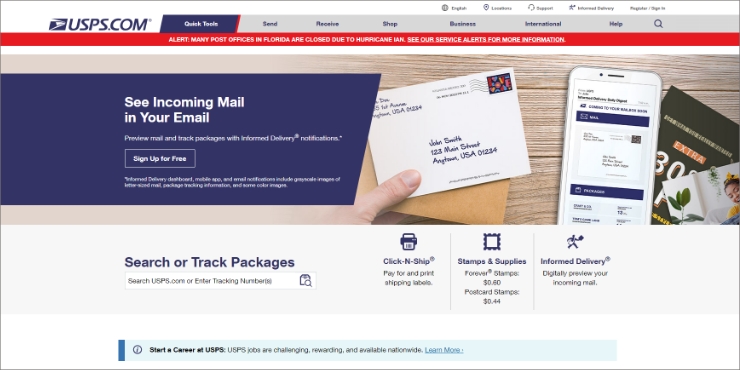 Again, USPS will hire you as a felony or reject your application, depending on your felony conviction. Some felony convictions will be harder to overlook than others. But a brilliant interview round and bright personality should be able to get you through.
5. Instacart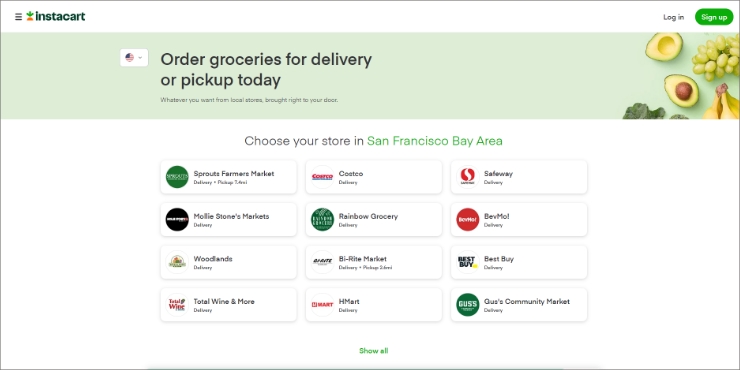 Instacart does not have any policy that prevents them from hiring people with a criminal history. But since they heavily rely on criminal background checks, it might be difficult to get hired as an Instacart delivery driver. However, minor convictions are often ignored by them while hiring delivery drivers.
Level Up Your Driving Performance with Upper
Once a company hires you as their delivery driver, they will expect great things from you. Moreover, you must work hard to show dedication and commitment to prove that you are not the same person you were a few years back.
Upper is a route planning software that can help achieve your delivery goals and go beyond your delivery targets.
Here's how we can help you stay ahead of your peers-
The route planning feature plans the route right at the beginning of the day. You just have to follow the pre-planned route to hit all your productivity targets. This allows you to make more deliveries and get in the good books of your employers. The software also allows you to archive your favorite routes for future reference.
Route optimization helps you plan your delivery to maximize cost savings. Our advanced route optimization algorithm finds the shortest routes while increasing the number of deliveries you can do in a day.
Paperless data capture helps your employers have faith in your deliveries. Also, they do not have to wait the entire day to see if all the deliveries are done. The proof of delivery feature instantly updates the delivery status on the software whenever the customer digitally signs it.
Upper also offers a 7-days free trial to try the software and experience its features.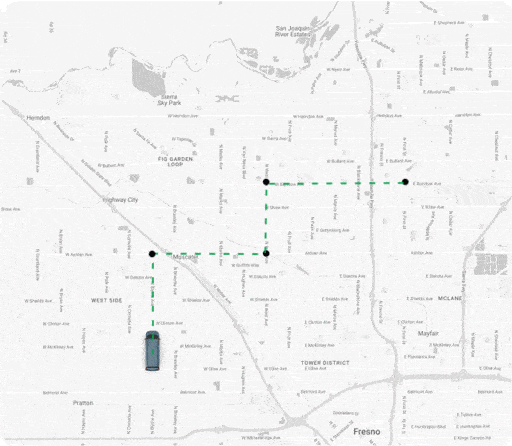 FAQs
Yes, felons can deliver for DoorDash. However, you have to be honest with them about your criminal past and show determination to improve yourself.
Well, the short answer is yes. But USPS will reject your application if you were convicted of a violent misdemeanor, sexual assault, grand larceny, or drunk driving.
Yes, Amazon is positive about hiring felons with criminal charges for entry-level positions. It is easier to bag delivery jobs if you committed the conviction long ago. It might be challenging to get approved with a recent conviction.
Conclusion
As mentioned, getting a delivery job with a criminal history is challenging but not impossible.
You now know what kind of jobs are available to you, the companies that hire drivers, and the best tips to get hired as a delivery driver and work as per your own schedule.
Once you bag the job, the onus will be on you to prove that you are the right choice. Use all the tools and resources at your disposal to maximize your productivity and outperform your peers. At the end of the day, your criminal record does not define your identity.
With the right software like Upper by your side, you can significantly boost your delivery productivity, proving that your employers haven't made a mistake hiring you. Remember to maintain a clean driving record and valid driver's license.