Key Takeaways:
A Cargo van owner-operator can be a lucrative and rewarding career choice.
commercial driver's license, insurance, and a reliable vehicle are key requirements for those who want to become a cargo van owner-operator
For new owner-operators, some companies also conduct training programs and also provide financial help in purchasing a van.
If you have a driver's license and a sprinter van or cargo van lying around, then it is time to put it to good use and make more money. The job of an owner-operator is one that you can expect to give you a good salary and make you your own boss.
In the modern world, making deliveries is as routine as eating breakfast. Due to such high demand companies are constantly looking for drivers to fill in positions. Though one must ask, "why to settle when you can make more?"
Similarly, a person looking to be a driver might also ask "how to become a cargo van owner-operator?" Well opportunists, here is the article that shows you what it is that companies look for when hiring an owner-operator and how you can boost your chances of getting hired.
What Does an Owner-Operator do?
Before we dive into the technical side of things it is important to first understand what it is that makes someone an owner-operator. Since we are talking about sprinter vans here it would be best to go with the definition that is related to trucking.
A person that has ownership of a cargo van and operates it himself to perform deliveries is an owner-operator. This makes it very clear that in order to get started the applicant must have a cargo van to their name.
Most people that opt for such jobs are owners of a sprinter van that found the pay lucrative. owner-operators can also choose to have a team of drivers working under them to further boost their income.
What are Cargo Van Business Requirements?
The requirements for running a cargo van business are very simple and straightforward. Companies require a Cargo van business to have the right licenses and liability coverage. These requirements are in place so that you don't end up neck-deep in trouble.
Here is a list of the requirements a company expects you to meet:
A clean driving record
Insurance
Cargo loading skills
Relevant licenses
And a cargo van
When it comes to licenses you will need a commercial driver's license (CDL). It will allow you to use your cargo van for commercial applications. Depending on your state you probably wouldn't need a Class A CDL however it is still a good idea to acquire it for future applications.
Insurance is a must-have for any vehicle but for cargo vans, it is even more important as it can save you from paying any liabilities that you may face. Your coverage amount should depend on the type of loads that you carry. Though It is better to stay on the safe side and get as much coverage as possible.
6 Steps to Become a Cargo Van Owner-Operator
To become a cargo van owner-operator one has to simply follow the steps that are laid below. These steps give you a clear and concise insight into what contractors look for in a driver and how you can fit the bill with ease.
1. Understand whether you're ready for the job
While the job of owner-operator is fairly simple, getting your foot in the door is a lot harder. This is why you must take some time to evaluate your current condition and understand if you'd have an easy time getting hired.
Get started by looking at your financial condition. If you are in a position where you can afford to buy or lease a sprinter then you can don't have much to worry about. However, if you have insufficient funds then it is probably better to wait and save up enough to get started.
Also, understand that the career requires you to be very involved and dedicated. This means that you will mostly be away from home working a job that is physically intensive. A company will hire you if you fit the bill but you must first know if it is the right path for you.
2. Apply for licenses and permits
What company in its right mind would want to hire a driver without a commercial driver's license? It is of crucial importance for you to get a commercial driver's license even if it is not required as it makes you look more qualified to handle the load.
You would also need to get your motor carrier number to identify as an individual that works on a contract-by-contract basis. Getting an MC number separates you from a regular driver and allows you to explore more owner-operator opportunities.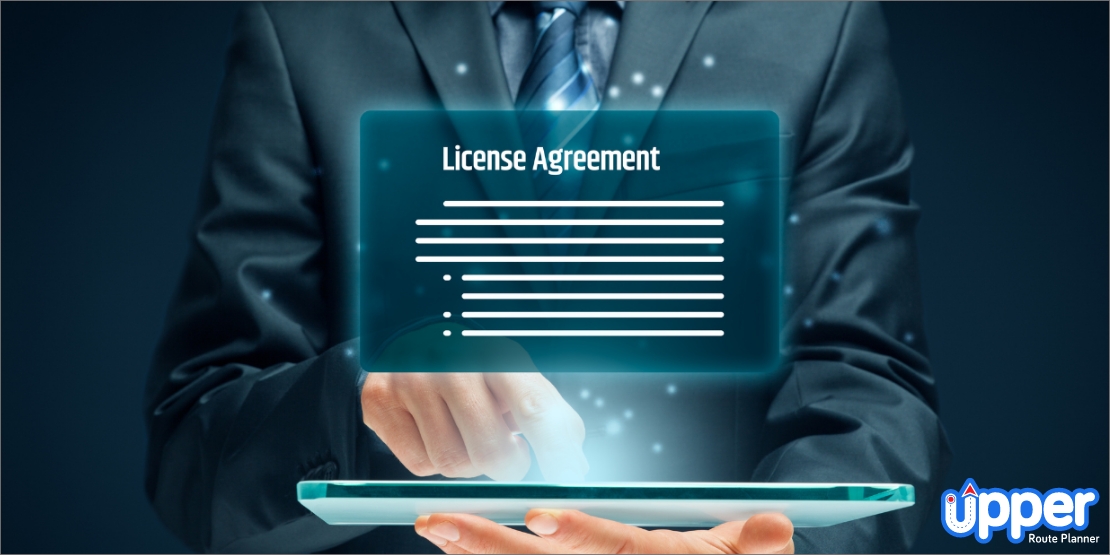 If you are going to be transporting loads interstate then you will also need a US Department or Transport number. The USDOT number is required for anyone looking to legally transport a load across states. Though getting this number is only possible if you have a registered business.
3. Register your business
The are numerous advantages when you register your business. One of them is the fact business owners are usually preferred over freelancers. There are also advantages that explicitly require you to have a registered business such as getting a USDOT number.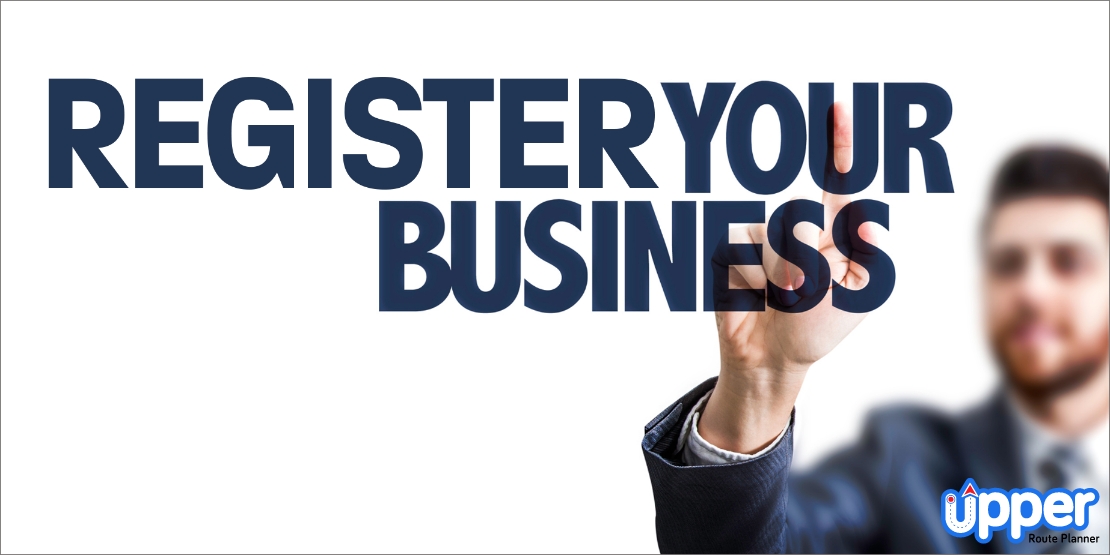 There are many ways to go about registering your business with the most common options being sole proprietorships or Limited liability companies. Either option will guarantee safety when it comes to applying for permits.
4. Make sure your van is ready
The search for vehicles might sound very simple at first but when you start diving into the specification it can quickly turn into a confusing mess. In order to find the right cargo van you must understand your preferences and cargo.
Though regardless of your preferences there are a few traits that a suitable vehicle must have to make sure that the driver gets the best returns. For instance, you might want to search for cargo vans with greater load capacities to help you fit in more cargo.
Similarly having a cargo van with great gas mileage can also make a big difference. This is why you see a company buy a diesel vehicle over a gas vehicle to save fuel costs. To date, diesel is one of the most efficient fuels when it comes to carrying heavy loads.
Cargo vans also need to be highly reliable so that drivers don't have to deal with van breakdowns. A cargo van owner must realize that an employer will expect deliveries to be on time and a vehicle breakdown will severely affect your chances.
5. Market your services
A company cannot hire you if you're invisible. You need to create opportunities for yourself by advertising your services on load boards where companies are looking for drivers to fill in empty positions.
The availability of positions for owner-operators is constant and keeps going in an upward direction, so you can expect to land a good position given that you are the perfect fit. Remember to stand out as there are a lot of drivers that are in your class competing for the same position.
6. Insure your cargo van
Getting a vehicle insurance plan with the maximum amount of liability coverage is much better than going with one that doesn't. Sure this will increase your insurance cost though it can save you from a lot of trouble if your vehicle were to ever face a mishap.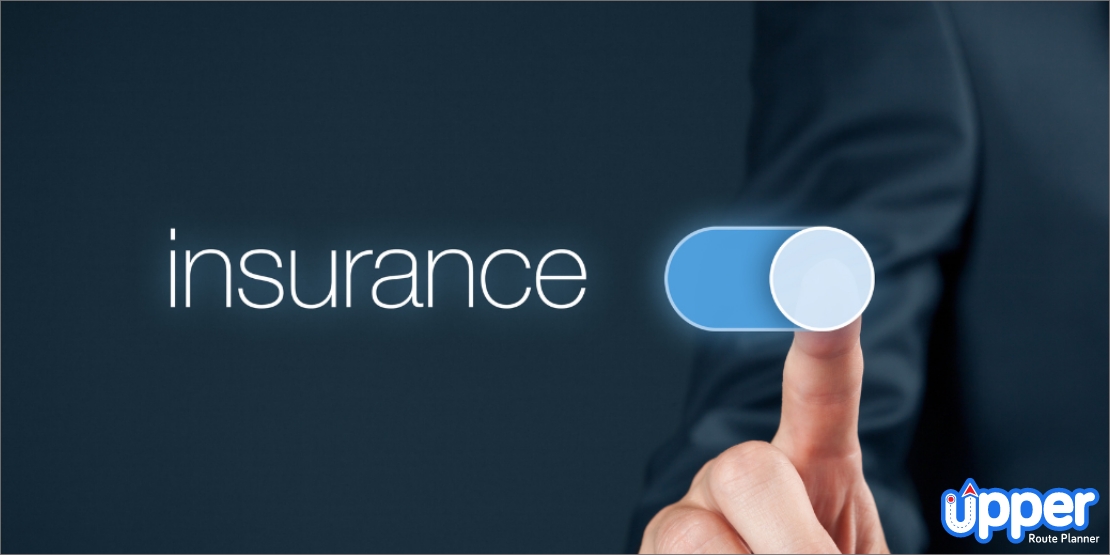 The best way to save insurance costs is by getting permits that prove that safety is ensured when a load is in your van. Things like an A-class CDL are also taken into account to prove that you are a qualified driver that can safely carry loads to any location.
Challenges Faced by Aspiring Owner-Operators
Most challenges faced by aspiring owner-operators have to do with concerns regarding their financial condition, delivery vehicle, and their ability to deliver loads. Though the biggest obstacle standing in their way is the vehicle itself.
Most aspiring owner-operators don't yet own a cargo van and wonder if the pay is worth it. Though this challenge fades away once they start getting jobs. Career safety is a concern for any employee though with such a hefty initial investment people do often second guess themselves.
As your own boss, you might also be afraid of not delivering your loads at the right time and are probably wondering how other businesses deliver on the same date with great accuracy. This is because they use software that optimizes routes to the fullest!
How can Cargo Van Owner-Operators Make Great Strides with Upper?
For any delivery to be good it needs to be fast, accurate, and efficient. Nailing these three aspects seems like a dream to most delivery businesses until they meet Upper! This is because Upper optimizes your routes in a way that saves you both time and money at once!
Having such an amazing combination in your hands allows you to not only meet the demands of your customers but also save more money. This is thanks to Upper's ability that allows you to fit in more deliveries in the same span of time with its route optimization software.
Upper also offers a whole bunch of extra features that go the extra mile to ensure that you stay stress-free. One of these features is the ability to modify stops based on their priority allowing your drivers to get the most optimized routes that fit your schedule.
Forget the Hassle of Route Planning Once and for All
Upper is here to help you overcome all the obstacles that haunt your route planning and optimization process! Let Upper handle the responsibility of giving your business the best routes!
Try Upper for Free

FAQs
Cargo vans are in high demand due to their form factor which makes them fit for multiple applications. They are versatile enough to be used in almost all sectors where transportation is needed.
A cargo van owner can expect to make over $70,000 per year in a state like California where cargo vans are in demand to make deliveries. The main factor behind cargo van owner salaries is always local demand that fluctuates with time.
Cargo vans usually don't require a Class A CDL though some contractors might require you to have one in order to bring down insurance costs.
Final Words
Being a cargo van owner-operator is by no means an easy task. Not only will you have to be in charge of your own van, but you will also be responsible for making all the deliveries by yourself. To date, delivery personnel has had the toughest jobs imaginable.
Getting supplies to the right location at the right time involves a lot of effort from multiple people at once. All this is done to ensure the safety of the goods being delivered. Since there are so many people involved it is no wonder that businesses search for skilled employees so frequently.
Though with the help of Upper the stress of making timely deliveries is exterminated. It is rare for any application to make everyone from the customer to the dispatcher rest easy knowing that their deliveries are going to be completed with high accuracy.