Electronic Proof of Delivery Software for Paperless Data Capture
Upper Route Planner facilitates paperless data capture by helping drivers collect signatures and capture photos of each successful delivery they make. Digital proof of delivery through mobile devices helps your delivery teams.
Start a FREE Trial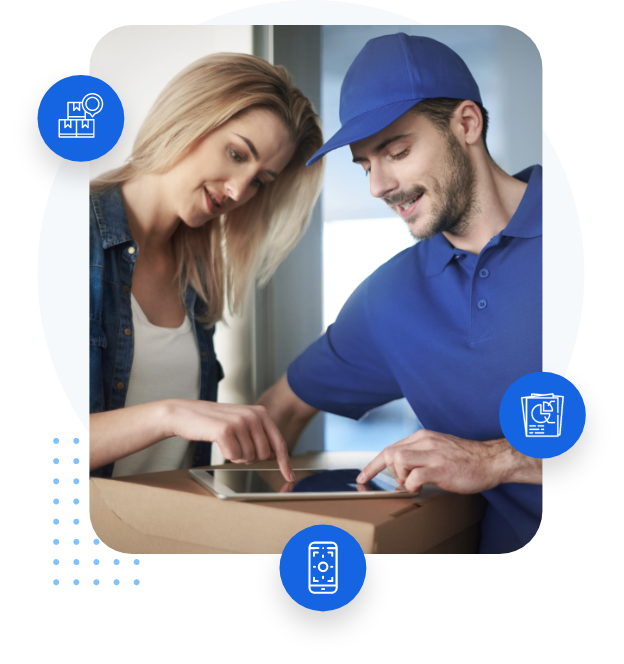 Reduce Manual Data Entry and Go Digital With Electronic Proof of Delivery Software
Want to record a delivery note for delivered goods? Your drivers can record the completion of deliveries by capturing photos or collecting customer signatures. In Upper Route Planner, the proof of delivery is reflected in the daily reports generated at the end of the day.
Some of the potential benefits of using an ePOD software:
Provides accurate real-time data regarding the successful delivery of a package.
Proof of delivery improves driver accountability and reporting.
Pictures work as clear documentation for where the package was left.
Drivers can relevant data as notes for additional information related to the delivery.
Improved accountability for each delivery.
Remove the need for any manual delivery paperwork.
Allow admins and dispatchers to view all the delivery information once it's submitted.
Keeps everyone in the loop for where the package is located.
Boosts customer experience.
Want To Enhance On-site Service and Internal Communication Of Your Delivery Business?
Upper Route Planner's delivery proof documentation keeps the dispatchers informed and improves customer service.
Start a FREE Trial

Eliminate Manual Paperwork with a Comprehensible, Electronic Proof of Delivery
Upper Route Planner simplifies recording and reporting of delivery verification. There are several ways your driver can capture proof of delivery using their mobile devices.
01
Delivery Options for Successful Deliveries
Drivers will get the following options for successful deliveries which they can tick as per the status.
Delivered to the intended customer
Delivered to another person
Package delivered to a mailbox
Delivered as per instructions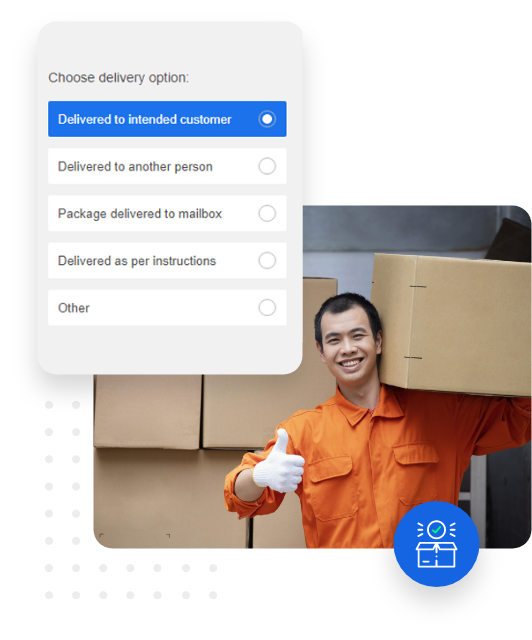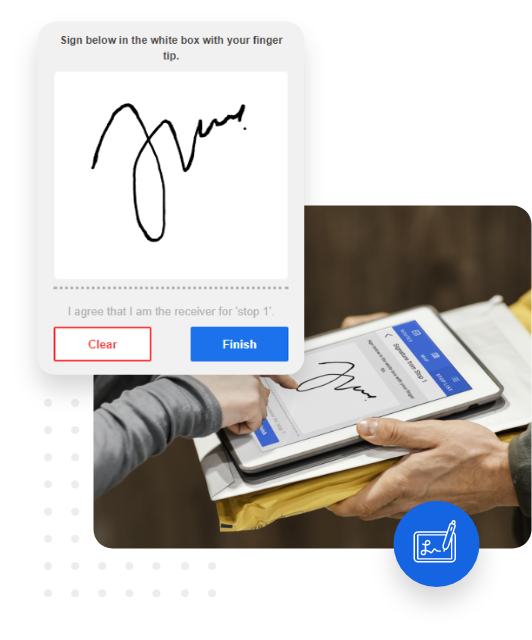 02
Collect Signature
Drivers can collect customers' signatures on their phones which will be reflected in the daily reports. Signatures work as a digital proof-of-delivery which can be referenced by the dispatcher.
03
Capture Photos
Drivers can click pictures of the package dropped at the doorstep or handed to the customer. The photo gives a clear idea of where the driver left the package.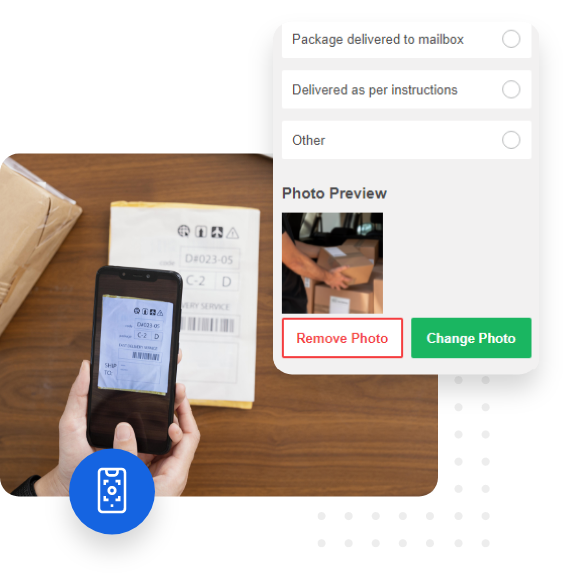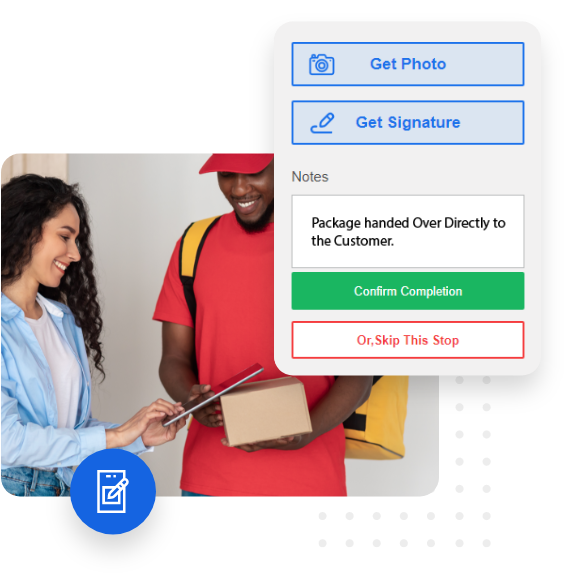 04
Add Notes
The driver can add any delivery data as additional notes for better clarity regarding delivery completion or in-completion.
05
Delivery Options for Unsuccessful Deliveries
If deliveries are unsuccessful for any of the reasons, the drivers can mark the mentioned reason for the same.
Nobody to receive the delivery
Can't find the address
Not enough time
Bad weather
Other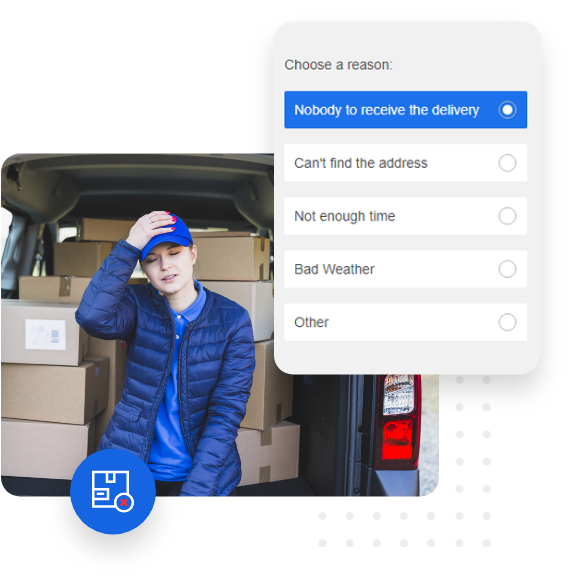 Improve Accuracy of Data Capture and Reduce Unnecessary Paperwork
Upper Route Planner helps your drivers in improving reporting and accuracy with quick and easy electronic proof of delivery
Frequently asked questions
Curious how Upper Route Planner can add value to your business? Here are some commonly asked questions
Can I use Upper Route Planner just for the purpose of creating electronic proof of delivery?

Electronic proof of delivery is just one of the features. Primarily, Upper is an all in one route planner solution, but if you are looking for a proof of delivery solution, you can still use Upper. In fact, our customers love Upper for its proof of delivery applications that makes record keeping hassle-free.

Is ePOD software useful for a food delivery business?

Proof of delivery software is useful for all kinds of businesses delivering products whether it is food delivery, flower delivery, or courier delivery. It is specifically useful for a food delivery businesses to improve accountability and remove any false claims from customers.

Can I edit the proof of delivery after submitting it?

No, you cannot edit or recreate a proof of delivery once you have already submitted it in the delivery system.

Will the proof of delivery be visible in the delivery reports generated by the dispatcher?

Yes, the proof of delivery for each delivery is represented in the detailed reports and analytics generated by the dispatcher.

Can I use electronic proof of delivery software even if I do not delivery any products?

Yes, absolutely. Any business operating a mobile team or mobile workforce can use proof of delivery app to create proof for service calls and similar tasks.