Delivery Route Optimization Software
Optimize Your Daily Delivery Routes & Save Up To 40% Fuel Costs
Are you still manually optimizing your daily delivery operations? Why waste needless hours on a manual process when you can use Upper Route Planner route optimization software. Our software will help you save up to 40% of fuel costs with a dynamic route optimization algorithm.
Start a FREE Trial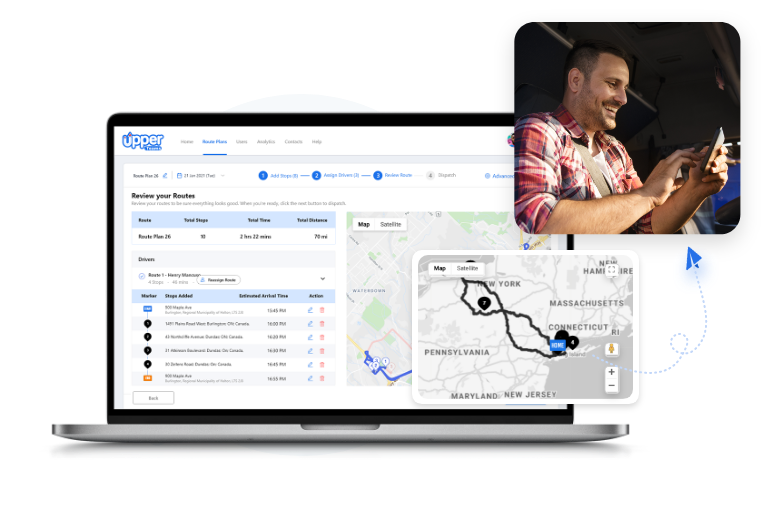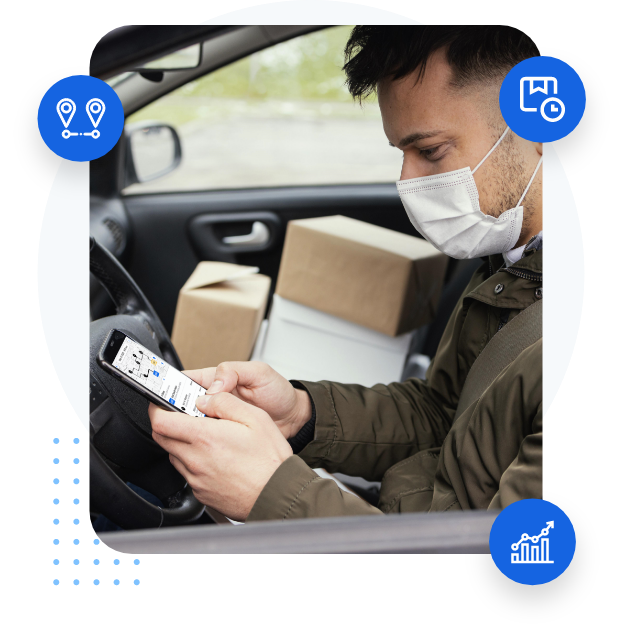 Plan, Optimize, and Dispatch Your Routes Like Never Before
Upper Route Planner will solve the problem of manually generating an optimized route. Our software will help you optimize multiple stops for different drivers. That too in less than 5 minutes. Here are other benefits that your business will get from using Upper Route Planner:
Receive optimal multi-stop routes with the shortest distance
Accommodate more stops in a shorter time frame
Advanced delivery constraints like service time and driving preferences make routes more efficient and specific
Offers the best route combinations
Helps reduce travel time and mileage with the help of optimized routes
Increased number of orders per day
Boosts operational efficiency
Increase customer satisfaction with accurate ETAs and proof of deliveries
Automated customer notifications via text and email
Reduced carbon emissions
Maximize Driver Productivity & Scale Your Delivery Operations
Upper Route Planner provides optimal routes to accommodate more deliveries in a shorter timeframe and boosts the efficiency of your delivery team.
Start a FREE Trial

Create Optimized Routes That Helps You Save Time & Money
Our route optimization platform offers the right set of tools for more efficient and timely deliveries. Plan and optimize multiple routes for different drivers with the support of an optimum tool.
01
Plan up to 500 Stops for 25 Drivers At Once
Optimizing different routes for multiple drivers made easy with Upper Route Planner's savvy and cost-effective route optimization algorithm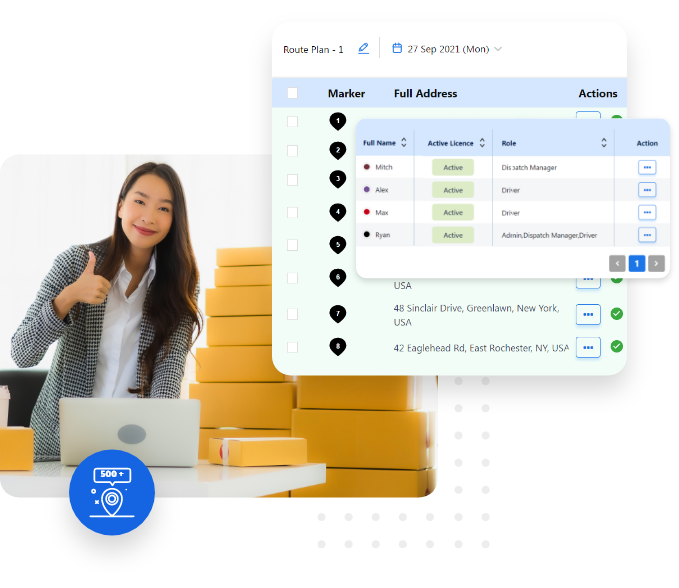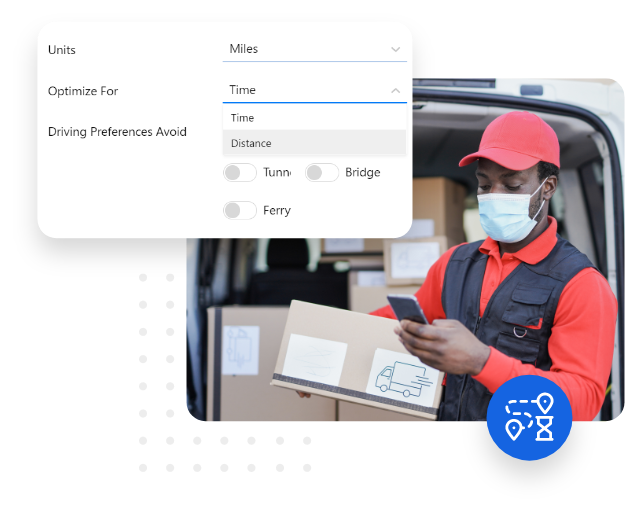 02
Optimize Your Stops for Time or Distance
Choose from time-based route sequencing or distance-based route sequencing for optimizing your routes.
03
Set Urgency for Priority Stops on Your Routes
Prioritize delivery stops that need to be reached urgently. The route will be optimized around the stops you prioritize for deliveries.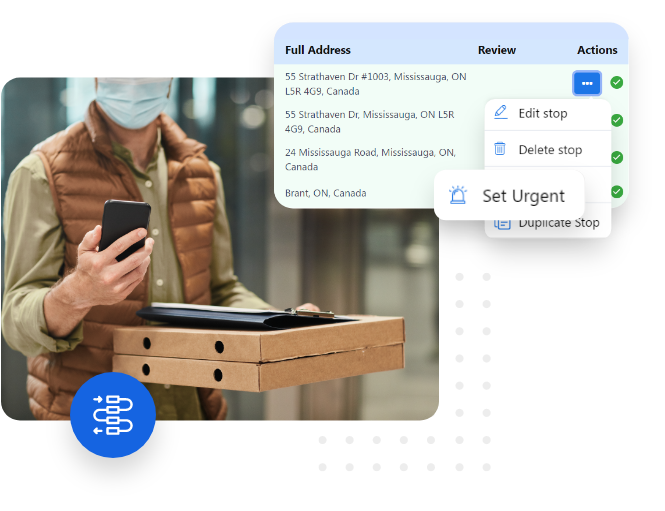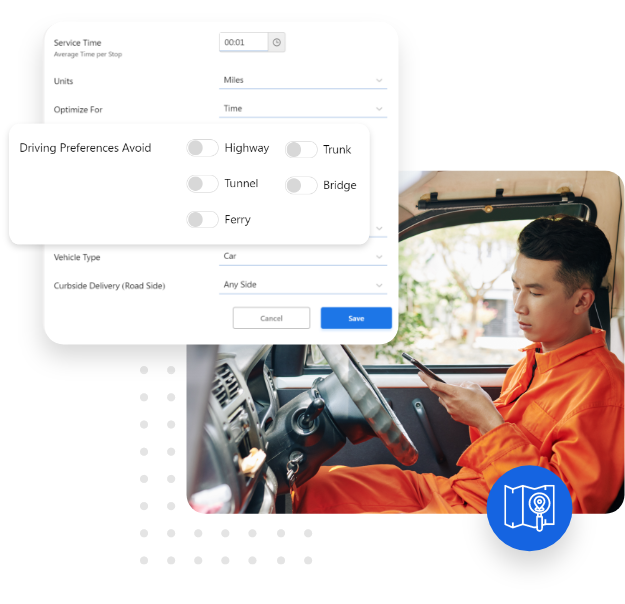 04
Add Driving Preferences
Optimize your routes according to driving preferences like avoiding tolls, highways, and ferries. You can find suitable routes, depending on the vehicle you are using for delivery.
05
Consider Driver Location & Break Time
Our optimization algorithm considers factors like driver location, break time, latitude & longitude coordinates for optimizing and dispatching the most suitable routes for your drivers.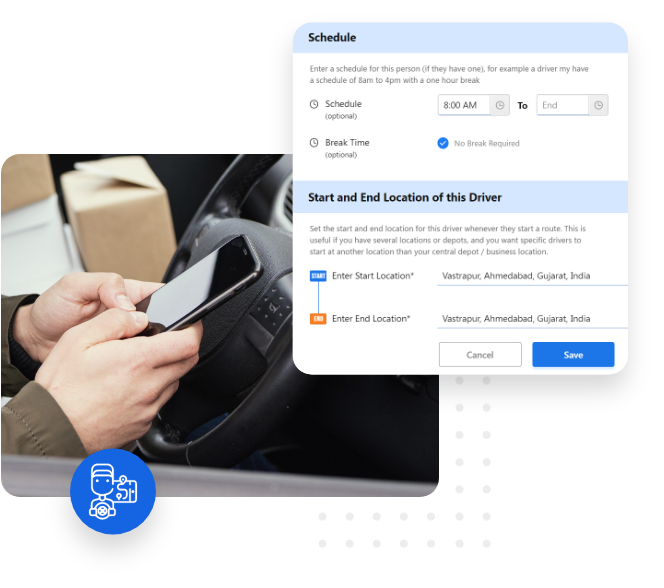 Reduce Uncertainties in Your Delivery Process with Efficient, Optimal Routes
Optimize your delivery routes with Upper Route Planner for an exceptional delivery experience!
Sign Up For FREE

Frequently asked questions
Curious how Upper Route Planner can add value to your business? Here are some commonly asked questions
How does Upper Route Planner determine the optimal sequence of routes?

Upper Route Planner's routing and sequencing algorithm offers distance-based and time-based route sequencing. The sequence of all your stops will be determined by the travel time estimation and distance estimation for road networks.

How many routes can I plan and optimize per month?

There is no limit on the number of routes you can plan and optimize. But you can only add up to 500 stops for each route.

What kind of route optimization constraints can I add?

Dispatchers can optimize routes based on constraints like priorities, service time, time windows, driving preferences, curbside delivery, and delivery timeframe requested by the customer.

How to avoid tolls, highways, and ferries?

To avoid tolls, highways, and ferries, you can go to Advanced Settings while planning the routes. The Advanced Settings allow you to optimize the routes to avoid tolls, highways, ferries, trunks, and tunnels on their delivery routes.

Can I use Upper Route Planner for optimizing routes even if I'm not delivering something?

Yes, our routing software is not only for delivery businesses and delivery drivers. Any business that needs the most efficient route and driver management can make use of our cloud-based route planning software to make day-to-day operation easy.

Can I add more drivers on the go?

Yes, Upper scales with your business. This means that you can change your plan, made modifications and even add drivers with one click to meet your requirements.

Does Upper Route Planner offer Driver Tracking?

An important feature of the Upper Dashboard is driver tracking. This means dispatchers and business owners can stay on top of things throughout the day. This not only helps dispatchers plan better, but also meets customer expectations as they get notified throughout the day about their deliveries.