As a delivery business owner, you already have too many things on your plate to manage. From getting orders, assigning tasks to planning routes, and making sure on time delivery. Still, you may need extra time to manage other essential delivery tasks.
But all your efforts can vanish in one moment if the driver follows the wrong route for the delivery. Because one mistake can harm your business. To avoid such situations, and to simplify the delivery process, you need to adopt route optimization software.
First, let's understand what is route optimization, and how it helps delivery businesses to achieve their target.
What is Route Optimization?
Route optimization is the process of finding the shortest and most cost-effective routes for drivers to reach from one stop to another. Route optimization helps to maximize tasks in less time, reduces fuel usage, and increases work efficiency.
Additionally, route optimization helps you complete orders faster no matter if you have tight schedules, multiple stops, or customer demands.
How Route Optimization works
Route optimization software makes use of algorithms running on artificial intelligence and machine learning to plan and optimize routes.
Using such a smart algorithm, the software quickly compares a bunch of alternate scenarios and churns out the most efficient routes within seconds.
All you have to do is import addresses into your route plan. Route optimization software will then optimize the most efficient route based on time, distance, or both.
Moreover, in the real world, you may face road blockages, traffic jams, speed limits, one-way sections, tolls, and parking restrictions to affect your planned routes. But, using route optimization, you can change routes in a single tap, and avoid such obstacles.
Let's discuss further in the next section, why route optimization software is so important to the delivery business.
Route Planning and Optimization at No Extra Effort
Spending too much time planning and optimizing routes manually? Ditch the manual process by choosing the Upper Route Planner. Optimize, dispatch and deliver under minutes with Upper.
Join Upper Now!

Why is Route Optimization So Important?
Using outdated tools or manual processes for planning your deliveries will make your last mile delivery operations less efficient.
Here are six clues to help you understand the need for route optimization software:
1. Growing demand for high-volume deliveries
The deliveries have only been on a rise, even when supply chains are getting leaner. More orders are demanded to be delivered often and time constraints can pose challenges for delivery businesses.
The initial problem here will arise in the planning and scheduling stages. It will eat up your amounts of time and resources. When the first leg of any process is hurt, it affects all the other stages of that efficient process. But routing software can be immensely helpful here.
2. Increasing fuel costs
The growing size of your delivery operations can lead to requests for new vehicles and more human resources. It will push your delivery fleet operational costs higher than your business growth.
With increasing costs, it will be difficult for delivery businesses to boost savings and revenue at the same time. But the best way to fulfill your delivery commitments using minimal fleet resources is to make route optimization software a part of your last-mile delivery process.
3. Meeting delivery targets
Manual processes can't account for all the variables that can affect your delivery times. Delivery promises like strict time windows, driver availability, or delivery priority orders are difficult to fit in manually.
You will end up having inaccurate delivery windows, uninformed drivers, angry customers, and unhappy customers without the support of advanced route optimization software.
4. Route planning process takes hours
When planning tasks occupy most of your time and resources, it indicates that the rest of the process is only going to be more complicated.
When you are spending lots of hours planning, you are robbing time off from other pressing matters like meeting more clients, getting more sales, or having your human resources occupied with basic delivery efficiency.
Planning for delivery routes and schedules shouldn't take more than a few minutes each day. But that is only possible when you have delivery route planning software at your disposal.
5. Driver shortage
With sick drivers or driver shortages in most industries, you must find a good way of balancing all your delivery tasks among the commercial drivers you have available.
When you fail in proper driver management or incomplete deliveries, your remaining drivers will feel pressured and would want to leave.
Create predictable and workable shifts for happier drivers and realistic delivery goals for drivers. If your current delivery process is not focusing on this issue, you need to reassess the system.
6. No proper resource management functionality
Without proper updated knowledge of the availability of your delivery truck drivers, you will not be able to plan accurate delivery routes. Driver availability is often not considered at the time of constructing a route plan.
But practically you must plan to consider your driver's availability, break time, and flexibility of start and end times for a more accurate route schedule.
It is possible when you have route planning software with resource management functionality to manage multiple drivers.
How to Plan and Optimize Multi-Stop Routes Efficiently?
In the initial stage of business, planning and optimizing one or two routes would be easy. But, it won't be the same when you have hundreds of stops to add to your route plan.
Otherwise, it will be difficult and time-intensive, plus it will cost you extra money for labor, fuel, and vehicle. Also, you might have to pay an extra cost per mile. But, with route optimization software, you can smartly plan and optimize multi-stop routes.
Here is a step-by-step guide to planning and optimizing routes:
Step 1: Once you logged in to the web app, click on "Create a route plan"
Step 2: Then, you can add unlimited stops using the import Excel feature.
Step 3: Once added, you can edit the stops or add more information like delivery time window, parcel info, or priority.
Step 4: Thereafter, choose the available delivery drivers listed on the route planner.
Step 5: Next, hit the "optimize and assign routes" button.
Planning multiple routes using route optimization software is very effective and time-saving. To make your work easier, we have listed out factors that will help you make the right choice.
How to Choose a Route Optimization Software?
There are a bunch of routing solutions out there. In order to pick the best route optimization solution, you must check if it matches all your delivery routing requirements and helps you meet your optimization goals.
Here are some factors on which you need to choose a route optimization software:
Easy to Use– There is no point in adopting software that is complicated and time-consuming to use. Route optimization software should be easy to operate so that any driver and business owner can use it.
Accurate ETAs– A late delivery is a failed delivery for any business owner. Therefore, choose a route optimization software that will help you to show an accurate delivery estimated time of arrival (delivery ETAs).
Flexibility– One of the benefits of route optimization software is flexibility. Every delivery will be different and optimized routes must match your business needs.
Schedule– Route optimization software should allow you to switch or reschedule work easily. For instance, one driver got sick, and could not make it to the delivery. With the help of route optimization, you can quickly assign the work to another driver. So, there would not be any inconvenience in the process.
Efficiency- The software must have a clear map view, so there would be no-overlapping while planning routes. Also, it should be geocoding addresses friendly to convert addresses to plan routes.
API integration- Route optimization should easily integrate with third-party platforms to obtain all information. The flexible route optimization API will help you to match your business needs.
Benefits of Using Optimized Routes for Delivery Business
Route optimization provides the most efficient multiple stops. However, there are some significant benefits that you can gain by using route optimization software.
1. Saves time and resources
It helps you to deliver more orders quickly and improve your overall delivery productivity.
Drivers or field sales reps will have a list of route options to perform on a specific day within specific delivery windows; this ensures faster deliveries to more customers.
It will give you more chances of having same-day deliveries. You will have happy customers and happy drivers too.
2. Meets customer's demands
It helps you meet your ever-growing customer expectations.
It helps improve customer satisfaction.
It makes it easy for you to provide quick and last-mile delivery services.
It helps you get rid of abandoned shopping carts and reduced revenues.
It helps your business deal with increasing shopper demands, improve service levels, and build a competitive advantage.
Bring your shipping expectations to a new high.
Save your business money, as well as go above and beyond your consumer expectations.
3. Ensures driver's safety
What are the precautionary measures you take for your drivers? Have you ever thought about drivers who work overtime or are on the road for long periods? It might be dangerous for drivers and other drivers on the road and possibly bystanders.
You can overcome such potential dangers by adopting route optimization software. It can help your drivers avoid working overtime and updates minimize the total time spent on driving and the distance driven.
Prevent driver fatigue that leads to possible accidents on the road and injuries while lifting heavy items.
Keep track of the driver's current locations with GPS. Route optimization helps lost drivers get accurate driver drop-off locations with real-time updates.
Drivers quickly get rid of time-consuming paperwork, saving more time for deliveries and allowing for more successful deliveries.
Customers will also be pleased to receive efficient deliveries and will be more likely to become loyal customers.
Driving requires skills and attention, so keep your drivers safe and your deliveries efficient with route planning and optimization software.
4. Cuts costs
It provides accurate turn-by-turn directions and makes it easy for the drivers to follow the optimal routes. It will reduce the driver's overtime and fatigue.
With the continual rise in fuel and labor costs, it becomes essential for you to consider the factors that help to reduce the overall expenses. And it is made possible if you have optimized routes available to you.
With the help of route optimization, all your drivers can efficiently save more fuel on traffic congestion, and provide quick delivery to the customers.
5. Scales delivery output
Instead of spending hours scheduling or reorganizing shifts, deliveries, or appointments, your team can focus on other common tasks.
Planning time can be cut down from hours to minutes with route optimization algorithms and reduce human error.
Dispatchers or managers can create delivery schedules up to a few weeks in advance.
With long-term planning, businesses can have room for growth. With that, businesses can easily scale their extra delivery output.
6. Reassigns routes quickly
Instant recalculation is a dynamic requirement for the dynamic delivery environment we're facing today.
Even if things change in the future, dispatchers and managers can quickly rearrange and fit in the changes to get back on track.
For instance, because of customer availability, they cancel their orders; you get new orders just a few hours before heading out for deliveries, or a driver calls in sick.
In such situations, rearranging and re-assigning routes can be easier for dispatchers and managers.
Find Optimized Routes on Upper Route Planner for Your Multi-Stop Deliveries
Do your drivers stop unnecessarily? They might not have the best routes. This is where Upper comes in. Upper, the route planning software allows you to import more than 500 addresses through Excel or CSV files; you can also simply drag and drop stops from the file.
The router planner will optimize routes based on time windows, historical traffic, driver availability, priorities, and curbside delivery. Moreover, you can schedule routes months in advance. So, the assigned driver will get notified about the actual delivery day.
Examples of How Route Optimization Software can Transform Delivery Business
Upper has helped many delivery businesses to grow and increase their productivity. Let's look, at how route planning and optimization has been a game changer for Chef Nichole and their food delivery business.
Chef Nicole saves 10 hours on planning & increases their business productivity by 40% using Upper
One of our clients – Chef Nicole, a Miami-based meal-kit delivery business, ditched its manual route planning system and decided to adopt Upper Route Planner.
Chef Nicole spent over 10 hours every week planning routes for multiple drivers. Their manual planning system required a team of two employees to spend 5 hours each just to plan routes for meal-kit deliveries.
In addition to that, they were unable to factor in service calls and time for each stop and didn't manage demand due to inefficient routes.
After integrating Upper Route Planner into the delivery process, Chef Nicole gained complete control over their deliveries. Chef Nicole managed to:
Automate route planning & optimization for multiple drivers simultaneously;
Save 33% time in routing and planning activities;
Accommodate 60% more orders;
Open up for deliveries in 2 major suburbs;
Increase productivity by 40%.
Take Your Route Optimization to the Next Level
Switch to Upper for efficient on-ground delivery operations and enhance your route planning process. The ultimate routing solution for your dynamic route optimization.
Start Using Upper Now!

FAQs
Yes, a small business needs route planner software to remove manual planning and optimization. With automated software, small business owners can scale, expand their services, and increase the number of deliveries.
If you decide to opt for route optimization software like Upper Route Planner, your ROI would look something like this:
8-10 hours per week saved in planning & scheduling;
6-8 hours per week saved in manual routing;
20-25% of the increase in delivery output;
Up to 40% of costs saved and revenue boosted.
Yes, you can optimize the route manually with the help of a map. If you are local, you might know every alternative delivery address, and stop, but it will be time-consuming to plan every route. Moreover, if you make any mistake, your entire plan will be wasted and cannot be corrected on the spot.
Conclusion
If you are running any type of delivery business, routes play a crucial part in achieving tight deadlines. You can plan it manually, but it would be time-consuming and inaccurate. Thus, adopting ‌route optimization software, such as Upper will be beneficial as it will streamline your delivery process, and make your service operations efficient.
It will give you driver-friendly faster routes with extra stops to increase efficiency level. Such advanced software helps you increase the number of deliveries by up to 40%. Start your FREE trial with Upper and find out how it benefits your business.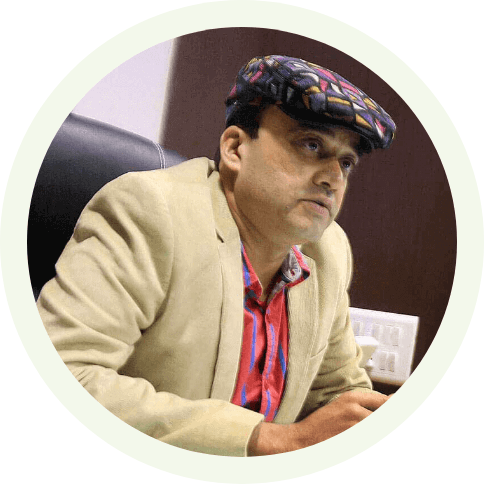 Rakesh Patel is the founder and CEO of Upper Route Planner. A subject matter expert in building simple solutions for day-to-day problems, Rakesh has been involved in technology for 30+ years. Looking to help delivery businesses eliminate on-field delivery challenges, Rakesh started Upper Route Planner with the ultimate goal of simplistic operations in mind.
Sign Up Now!
Get weekly updates from Upper Route Planner.