Back in the day, we had paper maps. Most people who are 30 or older will remember these maps, likely with fondness and a tinge of nostalgia. Nowadays, there are much more straightforward, simpler alternatives that are all digital in the digital era. 90% of people in the United States with smartphones make use of these digital maps for directions.
For the most part, these digital planners are available at our fingertips on a mobile device. The person planning the fastest route is to find the best fit for them and their purpose. This write-up will show how forward and answer the free route planner with unlimited stops is. The short response is unfortunate: there are none.
We believe it's better to know the truth upfront than be disappointed later on. A user then has two options. Option #1 is a free route planner app with limited features and 10 stops or so (not unlimited). Option #2 is a paid route planner with no limit on the amount of routes or stops and more robust optimization features.
In this article, we will look at many different no-cost options from which to choose. For example, here is an exhaustive list from Capterra. For the consumer, it is challenging to find out which is best. Also, the difficulty with websites like Capterra is that the information is not always accurate. So we would like to help you, the user, navigate the complexity. To do so, we will give a bit of background on route planning and some of the factors to consider, like time constraints. Finally, we will present some of the route planners available on the market.
The Basics of Route Planning
What is Route Planning?
To start, we will define this term. We use this type of route planning to decide which route we will choose to use to go from one address to another or several addresses. It often consists of a software solution with a map, the fastest route, truck-specific routes, and driving directions in our current day and age. Many route solutions will include an integrated navigation app or integrate a third-party navigation solution. They also give you information about the distance, time, mileage, etc.
In the end, the result is the best route and a plan to reach all the desired addresses.
Who are the Users?
There are millions of users with needs for route-planning software:
Delivery drivers: Because of the multiple stops and delivery routes they have to make, they often are looking for delivery routing software. They need more mileage with each delivery.
Trip planning or road trips: Those who are making a road trip often have to plan a journey by car and thus have a need to plot routes, stops, and visualize all of this on a map.
Newspaper delivery route: These users often are looking for a free delivery route planner software to help them map and accomplish their stops and routes.
Field Service Professionals or Managers: These users have service or sales calls in various locations and need to arrange these stops and destinations in a route.
Courier Drivers: Whether it's Amazon, UPS, FedEx, or your local delivery business, they all need knowing routes and stops for deliveries for delivery drivers or field service professionals, or sales professionals.
Fleet management: These users will often have a sophisticated use of route planning and likely are not looking for free software. They often have multiple delivery routes being carried out at once. They also need advanced apps for avoiding tolls, highways, and identifying routes with country borders.
Some of these users require apps that do not limit the amount of routes or stops, while others don't.
Similar Terms
The terminology can be confusing, and we see many people use a variety of search terms for route planner apps.
Free delivery route mapping software;
Free routing software for delivery;
Delivery route planning app;
Multi-stop route planner app;
Delivery scheduling software free;
Route optimization software free;
Free routing programs;
Route optimizers;
Free route planning software multiple stops;
Free delivery scheduling software;
Route mapping service;
Delivery route mapping software free;
These terms point to the same concept of mapping out multiple addresses or stops and creating delivery routes. Some have more account settings or features, such as security features, than others.
The Algorithms
Finally, we would like to talk about route planning algorithms. This medium write-up shares some interesting insights into the algorithm that Google Maps uses. It is the Dijkstra Algorithm.
So what is an algorithm? It is a set of rules or a procedure that one can solve a problem. In this case, we are trying to solve the problem of getting from point A to point B. Google Maps uses this process that was created by a Dutch programmer called Edsger W. Dijkstra. His method consists of building a route solution piece by piece. How this looks in practice is that at every step of a route, the software will choose the "best path" based on just a single stage.
Therefore, it does not optimize the procedure as a whole. Knowing the algorithms and how they work is useful for you to use when assessing software solution options. (Plus, you'll look brilliant in front of your friends if you can quote the Dijkstra Algorithm!)
Top 5 Free Route Planners
There are so many GPS navigation apps to download on your smartphone. You can find these apps on the App Store or Google Play Store. It's often difficult to decide which ones are worth taking up storage space and which ones aren't worth your time or money.
Here, in no particular order, we give you the pros and cons of apps that are worth a look at and will get you where you need to go. Some are simply for navigation, while others have integrated features like location sharing on social media or routes for backwoods hiking. Although many offer premium features for a monthly or yearly fee for more than 10 or 20 stops, the basic versions are free.
As mentioned above, there is always a trade-off between the price you pay and the benefit (or features) you get. We would still like to present four route planners in this article to evaluate and try these for yourself.
MapQuest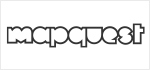 MapQuest is the "old kid on the block." This software has been around for many years before TomTom, Facebook, Twitter, Garmin, and everyone else on this list. This company has adapted well to users' changing preferences, and their current product is simple, intuitive, and multi-platform.
The reviews suggest that this is an excellent app to use for simple travel, and as is the case with many of the free apps, it will not suffice for a more robust route planning customer with multiple routes for long distances. This software can add the most apps for multiple-step trips out of all of the free route planner apps.
Download availability: iOS, Android, Windows Phone
Pros
Plan for above 20 stops on the free version by importing an Excel Spreadsheet.
Easy to use and to input stops and destinations for creating routes.
Focus is mostly on maps and driving directions, although it also offers turn-by-turn navigation and traffic information.
I can tell you where to find stops with the best gas prices on your routes. Often suitable for road trips.
Smart address for creating routes.
Available on multiple platforms.
Cons
Drivers report inaccurate stops or directions in the mobile phone versions.
Offline mode not available.
Basic functionalities.
Pop-up ads are bothersome to many drivers.
Waze
Waze is a popular free route planner app in the United States after Google Maps. It offers riders and drivers efficient routes to beat the traffic. Waze aims to offer a practical solution that helps people in making better choices.
It is a lot common between Waze and Google Maps. But there are still some points that make Waze more than just a route planner. Google Maps repurchased Waze in 2013. But some of its features still make it stand apart from Google Maps.
Waze is one of the most sophisticated route planning technology that uses real-time data from other Waze users to keep the drivers informed through colorful maps about stops and routes.
Waze has amazing voice features. Waze also connects to Spotify to help drivers switch between music and navigation. Some of Waze's major benefits include community feedback, speed control, real-time data, and parking notifications.
Download availability: Mac, PC, Android, iOS.
Pros
Community user-base.
Quickly adapts to change due to the constant collection of information on different routes- useful for businesses to optimize their routes.
Game-like interface for a better user experience.
Information regarding restaurants, gas stations, grocery stores, and fuel costs.
Add other people to know your routes and location.
Connect to Facebook and Google Calendars.
Cons
The community advantage is lost on routes with less activity and waypoints.
On routes with a high number of users and waypoints, the icons on the screen are overwhelming.
The app has many distractions like pop-up ads, drive-by incidents, and friends, and accumulating points.
High consumption of battery power and data.
No directions for stops further than 1,000 miles.
Google Maps

Of course, when we think of a free tool, we think of route planner Google Maps. This company has dominated the web for a long time, and they have built incredible products that are ubiquitous. Google Maps service is one such product.
Google Maps app is a free route planner app available on all platforms (iOs, Android, web). It has features such as distance navigation and includes offline maps. Some say that the search bar is not as responsive as some may like.
Now, we want to be clear that when we say "free," we mean that it is without any financial transaction. Google is a company that monetizes data use. For some, this is not an issue. For others, this is a critical point to consider, and that the "price of privacy or data loss" is higher than the financial cost.
We want drivers to know these concerns because, for some drivers, they may wish not to use this service for these reasons. Also, it can only allow drivers to add up to 10 stops, which is sometimes not enough for drivers. But it can be a dependable choice for individuals.
Download availability: iOS, Android, Web-based
Pros
Available on a mobile device and web.
Offline navigation, street-view, ETA
Plan a route up to 10 stops using a Spreadsheet.
Shows traffic rules and traffic updates.
Works for many forms of transportation.
It tells you about traffic issues so you can plan accordingly.
Cons
Users explain issues with next-turn directions, notably that they are delayed or wrong.
Users mention missing exits and wrong routes.
Customer reviews complain of the inefficiency of the actual routing.
You must note that the GPS can drain your phone battery.
Data and privacy queries.
Only creates routes with up to 10 stops.
No proof of delivery.
Do not consider time windows, driver breaks, or time constraints or restrictions.
Apple Maps
Apple Maps is another excellent tool to use for drivers. The sense is that this app offers fewer capabilities than other apps. For one, a user can only input two stops, and therefore cannot handle a "multiple" stop trip. The beauty of the app falls within the details of the map, and the times where users may want to use this app would be if they're going to stay within the Apple ecosystem.
But Apple Maps only allows up to 2 stops, whereas Google Maps allows at least 10 stops per route.
Apple, of course, is a master of great design, customer service, and performance as a whole. It's anyone's whether they will create a better mapping tool in the future for travelers and itinerary mapping. Apple Maps is the best free route planner for all Apple users.
Download availability: iOS, iPad, and macOS
Pros
Excellent design and visual style, including 3D map view and buildings.
Apple's customer service is second to none.
Syncs between all Apple devices.
Provides basic features of directions and voice navigation.
Cons
Users mention that Apple at times has issues located destinations.
Users point to incorrect information and exit directions.
The trouble with Apple Maps is it offers a maximum of 2 stops- not very useful for businesses.
Not available for Android.
RouteXL
RouteXL is a web-based software based in the Nederlands. RouteXL helps users plan routes using geocoding, a global positioning system, and various other features. One of the key elements that users or businesses find useful is the feature to import or export via excel.
One of the disadvantages is the user experience and the ease of understanding of this application. Many users find it challenging to use this software and report that the documentation is not optimal for success. The other disadvantage (compared to others on this list) is that RouteXL is website-based only.
No plans of RouteXL offer unlimited stops as such. But there is no limit on the number of routes with the paid version of the app.
Download availability: Web-only.
Pros
Ability to add multiple addresses and locations to a route plan.
Free up to 20 stops per route.
Save previous route feature.
Add Details for stop feature.
Drag & Drop scheduler.
Cons
The downside of Mapquest is that it is ONLY for use on the web browser– No Mac, desktop, Web-Based, Cloud, SaaS NO iPhone / iPad / No Android.
Not user-friendly or intuitive for delivery drivers or businesses.
Customer service.
No proof of delivery.
Tutorial and guidance of users need improvement.
What if the Difference Between Free vs. Paid Route Planner Apps?
In some ways, the best things in life are free: love, fresh air, friendship. However, when it comes to software, the best options are usually the ones you have to pay for. The difference in the business is often quite substantial.
When you have something without charge that generally comes at the expense of quality, features, or functionality, below we would like to list the list of advantages of using paid route planner apps:
Advanced tools for customers or businesses and fewer limitations;
Setting of spreadsheet import;
Fleet management or multiple trucks vehicles;
Efficient Routes and gas fuel costs calculations;
Avoid tolls, highways, ferries;
More Advanced Functions for managing deliveries, appointments, & territories, and helps with lead generation;
Routes by territory;
Sync across platforms;
Customer notifications by way of SMS or email notifications;
Outstanding Tech Support;
Less time invested by the teams and their members;
Return on investment (e.g., sometimes a small investment in software can yield a substantial return financially in terms of savings);
Excellent design and ease of use (paid services often improve usability);
Unlimited number of stops;
Better Customer experience and interface;
Separate apps for administrators and drivers;
Ability to track delivery driver, delivery status, and progress of delivery tasks in real-time;
Languages instructions and payments;
Alerts for traffic incidents or accidents, shortcuts on routes;
Improved inbox button and content;
Link to schedule and places;
Free trial and subscription purchase;
The sales people and their teams will have news and articles on the software;
Access to staff, menu, tips, tricks, notes, posts, reports and analytics and info;
These are but a few reasons to choose a paid app over one that has no costs of any kind.
---
FAQs
The best free multi-stop route planner apps/websites are MapQuest, Google Maps, and RouteXL. All other route planner apps either have a financial cost or do not allow the ability to include multiple stops. For the ability to get unlimited stops, one must opt for paid services. This is useful for logistics or delivery companies.
There is a variety of best free route planners. As with everything: you get what you pay for. The advantage, of course, is that you can get to use software without charge. The disadvantage is that free software will be limited in features, usability, and value. They also do not optimize routes and do not consider factors like traffic updates, time windows, and driver breaks. This will not be useful for delivery or logistics businesses.
The best way to plan and optimize a route with multiple addresses is by using paid or free routing apps. You can choose from the best free route planners like Waze or Google Maps or paid route planning apps like RouteXL, Speedy Route, Circuit Route Planner & Upper Route Planner. You can choose a route planning app depending on your requirement.
---
Conclusion
In conclusion, the downside is that there are no available free multi-stop route planner apps to plan delivery routes with unlimited stops. There are three that are without charge that can give you up to 25 stops without cost. But for good route optimization and improvements in the delivery process, you have to opt for paid route optimization and planning apps.
If you run a delivery business or courier company, and you want to go above that number, our opinion is you must choose paid route planning app for your vehicle. There is a multitude of other reasons for companies to go with paid services (as mentioned above). It depends on your situation, what your purpose is, and what's right for you. You can pay for your monthly or yearly membership using your credit card. With a paid route planner, you get excellent customer support as well.
Some essential tools like GPS tracking, proof of delivery, trip cost calculator/fuel cost calculator, truck-specific routes, timeboxing, reports and insights, and more that only paid apps can offer. All these features and much more are offered to the companies through a mobile phone app.
Free route planners also do not plan and optimize routes for trucks. They do not consider important constraints like height, size, measurement, or vehicle capability which is required for truck routes.
If you're hitting up roads and finding a place to rest (at campgrounds and hotels, for instance), then many of the questions above won't apply to you. But if you have a delivery business that delivers goods or packages, you have an important decision to make while choosing a route planner or route optimization software for creating routes with multiple stops. Every delivery business requires route planners and GPS devices.
We hope this article on the best free route planner multiple stops was useful to reach your destination. As always, thousands of thanks for your feedback and responses. We will keep writing more posts related to route optimization and planning software on our blog. Please let us know if there's anything else we can do for you.