Key Takeaways:
A certain period of time when the customer expects to receive their parcel is called a delivery time window.
Setting a delivery time window can greatly improve customer satisfaction and reduce the chances of missed deliveries.
One can set a delivery time window using different methods, such as fixed, dynamic, or customer-defined windows.
Since the last-mile delivery market is expected to grow $51 billion by the end of 2022, there has been a significant rise in the customers' expectations.
So, buyers want a better delivery time window, which means anything more than two hours can be a "bad service experience" for them.
To avoid such experiences, what you can do is minimize the delivery time window and improve your delivery efficiency.
Before you get into the nitty-gritty elements of improving your delivery service, let's first clear the basics and discuss what is delivery time window.
What is Delivery Time Window?
A delivery window is a slot offered by the seller or selected by the customers for product delivery once the order is placed.
In the modern era, different businesses offer different services to customers.
Some choose the delivery time window on their end, and some enable the customers to choose the delivery time slot based on their requirements for a quality experience.
Keeping a minimal time window is ideal for businesses to deliver a quality customer experience. But because of the rising demand for same-day and faster deliveries, online delivery businesses find it challenging to match the different delivery time windows for their customer base.
Let's look at different hiccups a business can face while managing different delivery time windows.
Different Scenarios With Delivery Time Windows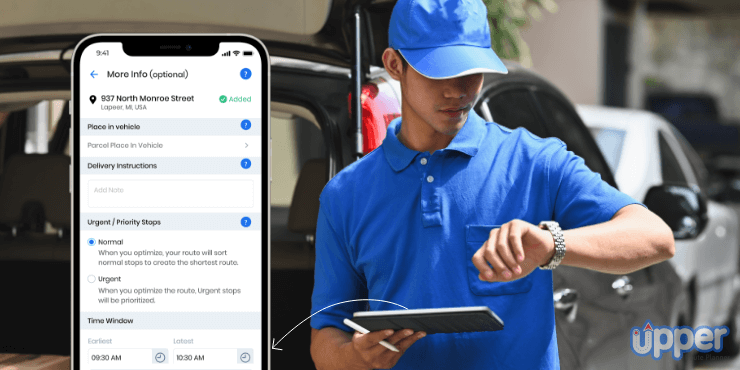 1. Offering small delivery time windows
If you let your customers choose or you offer a very tight delivery time window, it can be convenient for your customers. Still, it can end up increasing your operational cost.
How?
If you have three customers living close to each other and have a time window with a two-hour difference, you need to send your drivers back and forth to fulfill business requirements.
Your driver will go to the same customer locations three times a day at different periods, and the backtracking can frustrate the driver and increase the operational cost for your business.
2. Offering a large delivery time window
On the contrary, giving a large delivery time window to your customers can benefit your business and help you minimize the operational cost. Still, such service for customers may lead to consequences.
You can deliver the packages at a similar time to all the three people living nearby at your specified time. Still, because the customers didn't choose the time window, it can lead to poor customer satisfaction rate.
So can you find the middle ground for your delivery time window to satisfy the customers and streamline your operational cost?
You need to compromise because you cannot satisfy your drivers and customers and scale your profits with a 100% guarantee.
You can ask your customers to choose a delivery date and specify the timing between morning or afternoon rather than the exact timings to put pressure on your supply chain.
But remember, the more focused you get on the delivery time window to deliver a higher service level, it will get difficult for you to stabilize the operational efficiency.
Let's look at ways to achieve a better delivery experience while ensuring higher profit numbers.
5 Ways to Achieve End-to-end Delivery Experience
Different ways and steps can help you achieve an end-to-end delivery experience. But we have filtered the best possible ways to help you stay on track with your deliveries and optimized the time delivery time window.
1. Let customers decide
The first step is to allow them to choose their preferred delivery date to ensure a quality customer experience. When your customers complete the transaction on your online portal, give them multiple options to choose their delivery data to offer them a tight and wide time window.
It can help deliver a higher service level with no compromise on the operational expense of your company. You can make the customers feel special and valued as they have the option to pick their delivery timeline.
Your logistics managers and transportation team can deliver better results and plan the dispatch optimally with a predefined delivery path.
Maintain a balance between shorter and larger time windows and choose a fine-tuned path to maximize the profits and the customer experience.
2. Use of technology
The use of modern-day technology assets is significant for you to improve your delivery service and scale your business to new heights. You can improve the delivery preparation part of the process and minimize errors using new and advanced technologies in the logistics companies and transportation business.
Integration of different tools like dedicated route planning and optimization software can help optimize the delivery process and offer you the shortest multi-stop delivery paths for increased productivity.
You need to escape the hassles of manual route planning or using Google Maps for your delivery process if you want to cut your delivery expenses and improve the customer experience.
A professional route management software can provide your customers with ETAs for an enhanced delivery experience and help you stay on track with the time windows of your deliveries.
That's not it. We'll discuss different ways route planning and optimization tools can improve the quality of your delivery service in the latter half of the article.
3. Communicate with customers
Once you successfully leverage the technology for your benefit, you can share the estimated ETAs with your customers to build robust communication.
It will help your customers to remain in sync with the delivery order and help you deliver an end-to-end transparency buying experience.
You can communicate with them regarding any changes or roadblocks in their delivery process to minimize the chances of a bad delivery service experience. An agile and robust communication with your customers can help you fill the loopholes left in the delivery process and maintain a healthy long-term relationship with the customers.
4. Automation
Using technology or a professional route planner can help you integrate automation into your delivery ecosystem. It can minimize human errors and maximize the efficiency of your workforce.
It can help you remain in line with the promised delivery time window and ensure that your customer's expectations are fulfilled with no hiccups.
If your drivers miss out on the set daily delivery schedules, you can send automated notifications to the customers. It will enhance the consumer's behavior as people won't mind waiting for their deliveries but are irritated if they are kept in the dark by the delivery providers.
5. Quick delivery
Following the above points and helping your fleet management and on-ground workforce coordinate and deliver desired results for your customers can boost your profit numbers.
You can deliver within the promised time delivery window, which is a unique element in the delivery business because multiple businesses cannot achieve this.
Even the big guns in the transportation and logistics businesses offer a wider time window from 9 a.m to p.m, which is absurd in the advanced technology era of 2022.
You can leave your customers pleasantly surprised with exceptional delivery services by integrating the best-in-class technology assets in your delivery ecosystem.
Talking about technology, let's roll back to our discussion about the importance of route planning and optimization software for your effective deliveries.
How do Route Planning and Optimization Software Play a Vital Role in Quality Delivery Services?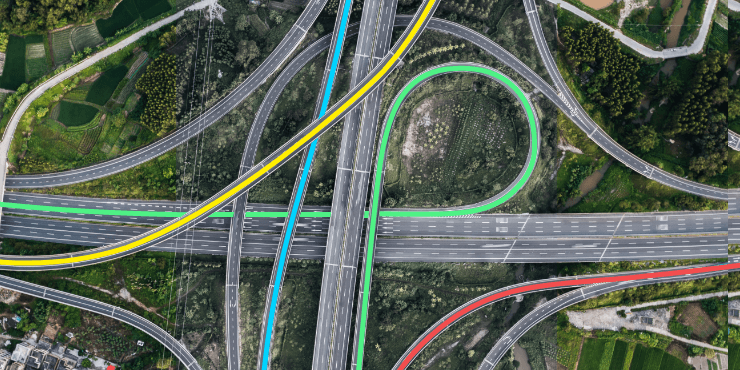 As we stated above, you need to bypass the manual pen and paper process and even use Google Maps to satisfy the evolution in the customer expectation and rising demands of the online delivery industry.
But let's dive deep to find the route cause of the problem and figure out how route optimization software can help you bypass the issues.
Manual processes or Google Maps cannot help you handle delivery orders at scale. They don't provide your optimized last-mile routes analyzing all the elements that can hinder the delivery experience.
You don't have the option to integrate it with your existing technology stack and enhance the productivity of your workforce. It won't help you with the end-to-end time management of the delivery process from dispatch to delivery.
That's where a route planner can help.
1. Get a holistic view
You can access a more comprehensive view of your delivery operations and get real-time updates regarding the delivery process. You can spot the roadblocks of your delivery ecosystem and take precautions to improve your delivery services.
You can pass on the information to your workforce within a few clicks and ensure they work in sync to achieve maximum productivity. It will assist you in delivering the order within the promised delivery time window for a quality customer experience for the receivers.
2. Save time and money
The power of automation can help you save delivery time and delivery costs. Within a few clicks, you can get an optimized routes for multiple route stops deliveries that minimize the friction in your delivery process and streamlines it.
Your delivery drivers can skip the backtracking and long route plan following to save fuel costs and deliver more orders in a single day.
3. Optimize
A route planning and optimization software can help you optimize your business operations with the help of detailed reports. It allows tracking performance of your delivery process, employees, and other elements associated with your delivery ecosystem.
Your team can work on the flaws and friction points to improve the process and enhance the team's productivity.
But these benefits can be a reality for your delivery business if you integrate an advanced route planner into your delivery business. So, out of hundreds of available in the industry, which one is best for your business?
Upper Route Planner – An Ideal Solution
Upper Route Planner is a robust route planning and optimizing software that can help you get efficient routes by analyzing different factors like traffic, vehicle, and time window conditions. Your fleet managers can coordinate with the on-ground workforce effectively and improve the overall work productivity of your business.
Upper Route Planner offers you features like
Proof of delivery to record digital proof
500 customer address using import route spreadsheet
Optimized route planning
Advanced route optimization
Easy-to-use dashboard
You can leverage these features to deliver premium quality services to your customers at highly affordable pricing.
Get access to the 30 days free trial and transform your online delivery business with finesse.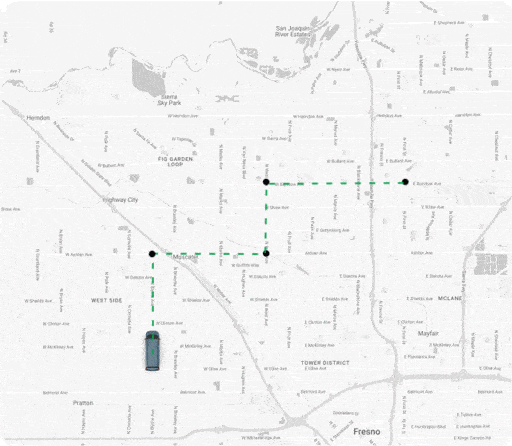 ---
FAQs
The shipping window is the time before the route start time of the shipping delivery to the date the shipment is delivered. The delivery partners or the customers can set the shipment window, and the feasibility is rechecked for on-time delivery.
Amazon offers a pre-planned time delivery window to its customers that is accurate because it has integrated the best technology in its ecosystem.
It depends from order to order and city to city. It can deliver some products within hours, and it might take a few days for some.
Delivery time is the total time calculated from ordering the product to the time of delivery. Different products and businesses offer different delivery times, but the changing customer demands focus on getting the fastest deliveries.
The details of the delivery time window can be selected by the customers or highlighted by the delivery brand after the order is placed.
Conclusion
The delivery time window should be taken care of while delivering the parcel to the buyer. In case you fail to deliver the product between the pre-decided time window, there are high chances of customers getting unhappy with your delivery service. Such customer disappointment may result in the loss of existing buyers as well as you receive negative feedback from them.

Here, we understood the 5 effective ways to improve the delivery time window in the delivery service. If you are dealing with daily deliveries, we recommend you to use Upper for managing inventory and planning the best delivery routes. Book a demo with us to explore how Upper can be your go-to tool as far as multi-stop deliveries in concerned.