The cleaning business industry is estimated to witness a staggering growth of 6.5% from 2021 to 2030.
It can be overwhelming for businesses to handle the rising demand in the industry and ensure a quality customer experience.
Even starting a new cleaning business can be full of challenges because it will be difficult for you to create your space in a competitive market.
However, you can follow result-oriented cleaning business tips to differentiate your brand and scale your business to new heights.
Let's go through the best cleaning business tips one by one.
But before that, let's clear the basics about starting a new cleaning business.
How to Start a Cleaning Business?
The cleaning business has great potential to be highly successful. The startup cost required is significantly less compared to other industries.
According to the cleaning business today, less than $500 is required to start your own cleaning business.
So, you must solidify your business foundation to build a great cleaning business brand in the future. Here's what you can do.
1. Find your niche
You must filter your niche and decide which cleaning services you want to offer. It can help you channel your business journey in a tailored direction and avoid unnecessary hiccups.
Here are different top cleaning service options available:
Sanitization and disinfection

Green cleaning services

Pressure washing services

Residential cleaning services

Commercial cleaning services

Janitorial cleaning services

Laundry and dry cleaning services
Also, create a business plan based on your cleaning business niche. You can also plan your startup cost before kick-starting your venture.
2. Register your business
You must legally register your business to avoid future complications and legal troubles. Your business can be registered under:
Sole proprietorship

Limited liability company (LLC)
Legal business entities, like LLC, can protect you if your cleaning business is ever sued. You require an Employer Identification Number (EIN) from the IRS to hire employees.
3. Research and price your services
You must estimate your cleaning services effectively to avoid overpricing and underpricing. Analyze the average industry pricing and set your cleaning service charges around the number.
Compare your pricing with your competitors and ensure you offer higher value to your clients to strengthen your presence.
These are basic steps for starting a cleaning service business. Once done, you need to strengthen your armor to face multiple challenges in the cleaning service business.
Common Challenges for Starting a New Cleaning Business
Starting a cleaning business can result in multiple challenges. You must be aware of the troubles to strategize a foolproof plan for achieving desired business results.
We have compiled common challenges you may encounter on your business journey.
1. Raising Funds
Although cleaning business requires minimal startup cost, but raising funds is a challenge. You can invest your savings in your business or ask your family, friends to help you.
You can also approach different financial institutions or money lenders to raise the required capital for cleaning business startup.
2. Rising competition
The rising demand in the industry can result in fierce competition. Also, because of the low initial investment required, multiple individuals choose the cleaning business over other business types.
Due to the saturation, it's important to differentiate your cleaning business from others. Multiple businesses try to compete on the pricing, which can create a great challenge for your business to attract your potential client without compromising on your profits to run a successful cleaning business.
3. Increase in operational costs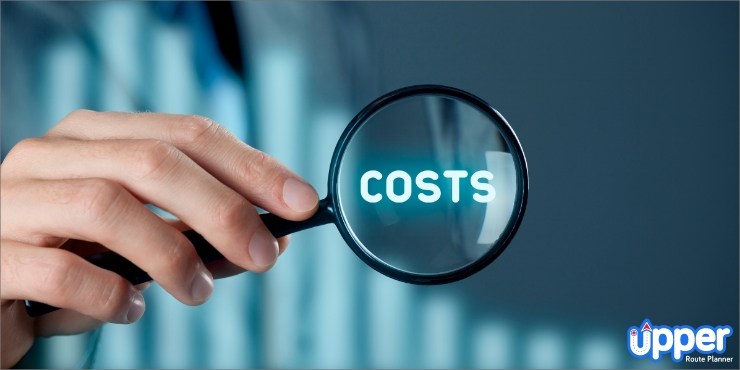 Increase in your operational cost for cleaning services can be a hurdle, despite the low startup cost of running a cleaning firm.
You need a budget to manage your payments, like purchasing equipment or paying employees.
With the increase in competition, you need to invest more in the latest and modern state-of-the-art technologies and tools to provide better services and stand out in the market.
Focusing on minimizing the dependency on manual and repetitive tasks requires spending a huge amount of money to keep up with the changing business ecosystem and customer demands.
Manage the cash flow and ensure you cover your rising expenses effectively to scale your commercial and house cleaning business.
Apart from handling these cleaning business challenges, here are vital tips to achieve your desired cleaning business goals.
9 Cleaning Business Tips for Achieving the Desired Start
Being a result-oriented business owner, you need tailored advice to achieve your goals and outcomes.
So, here are the top nine cleaning business tips to stand out in the cleaning industry from other cleaning businesses.
1. Purchase high-quality cleaning equipment
Ensure to improve the quality of your cleaning business by providing your on-ground cleaner with the best equipment to handle the service operations. Based on your cleaning business niche, you should focus on purchasing the best-in-class equipment and resources for your business.
For example, you need a transport vehicle to enable your employees to travel from one service location to another. Also, in commercial cleaning projects, you must use high-tech cleaning equipment to handle the scale of the project requirements.
Associate with the cleaning equipment distributor or manufacturers to get the best cost-effective pricing for your products. Focus on optimizing costs and choosing the best resources to strengthen your core business operations.
2. Research your competitor
Analyze your competitors and focus on their strengths and weaknesses. You should learn from the business model, followed by the industry leaders, and plan a better and optimized ecosystem for your business.
Deliver better outcomes where your competitors lack and ensure you create a solid presence in the industry. Ask your target market about their problems and what they want from a professional cleaning service business.
Work on your core operations and deliver the results your audience demands to stand out from other local businesses.
3. Complete your legal activities
Don't fall into legal troubles by avoiding the legalities and documentation required to operate a cleaning business. To run a smooth cleaning service business, you should comply with your state's tax, business, and other necessary regulations.
Also, purchase business insurance to avoid financial issues in unfortunate events. Acquire the operational license and run your janitorial services with finesse.
You can operate on large-scale cleaning projects once you strengthen your foundation in the industry, with no legal troubles from the concerned authorities.
4. Manage your finances
You should manage the financial aspect of your business to earn decent profits and conduct your operational activities without trouble. Integrate professional financial management software to check your business invoices, purchase orders, and employee salaries.
Analyze your financial situation regularly and focus on improving different aspects where you need improvement.
5. Streamline your hiring process
Hiring the right employees based on your business structure is significant for your commercial and residential cleaning business.
Ensure you analyze your applicants in different real-world scenarios to understand their thinking and skill levels to handle your operations.
Creating a strong workforce can assist you in achieving your desired business outcomes within no time.
6. Market your business well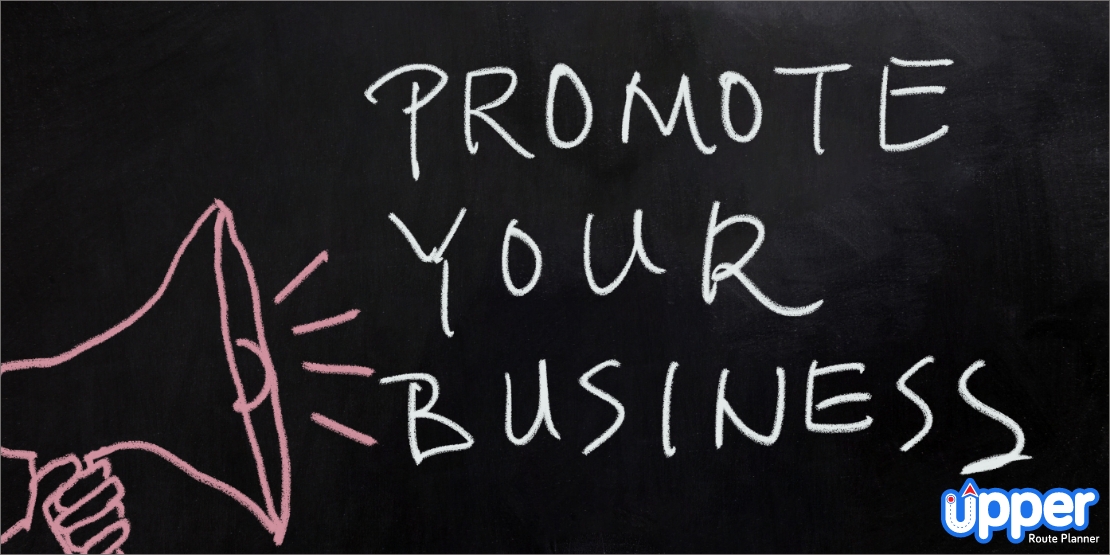 Effective marketing can help you promote your professional cleaning business among your target audience. Implement different organic and inorganic marketing strategies to boost your reach and visibility.
Increase your lead conversions and traffic numbers on your website, both online and offline. Minimize the friction between your potential clients and your cleaning business to boost your clientele and revenue stream.
Increase communication with existing and new clients to strengthen your relationship with your customer base. Focus on providing different incentives, discounts, and multiple special offers to increase your cleaning job service inquiries.
Utilize the potential of digital marketing strategies and scale your residential and commercial cleaning services to new heights.
7. Learn how to price your cleaning services
Choose an effective pricing structure and avoid overestimating or underestimating your cleaning business services. Cleaning companies charge for services using:
Flat rate

Room rate

Square foot rate

Hourly rate

Specialty service rate
Analyze your operational cost by considering factors like:
Labor hours

Payroll expenses, overhead, and other fees

Required taxes
Once done, add your profit margin for finalizing your cleaning service price. You can also create cleaning service packages to offer multiple services at discounted prices.
Ensure you aren't cutting into your profits and offer competitive price offers to your target market.
8. Optimize your business performance
Enhancing different business areas that need improvements can help you better your cleaning service results and deliver a quality experience to your clients.
If you offer residential cleaning services, you integrate additional services to make the clients feel invested in a value-for-money service provider.
Train your cleaners to work according to the cleaning business checklist and align with the company values. It can help you stand out from other cleaning companies and create a solid space in the industry.
9. Integrate professional software
With modern customer and industry demands, integrate different automation software to minimize manual dependencies, inefficiencies, and human errors.
Using advanced technologies minimizes the pressure on your workforce in different departments, like management, financial management, etc.
Professional software can help you stand out from other small business owners and save your time and effort to focus on the core business operations.
Even so, many cleaning business owners don't realize the importance of delivery route planning software and neglect its use to help their employees reach their destination faster.
But during the peak seasons, when the demand for cleaning businesses rises, their efficiency decreases. A route planner can help provide the optimized and shortest routes for multiple cleaning locations and increase your cleaners' efficiency. You can use Upper Route Planner and avoid the hassles of time-consuming research.
Take Your Own Cleaning Business to the Next Level Using Upper
Upper Route Planner is an excellent delivery route planning and optimization software ideal for your cleaning business to handle the demand in the peak season.
Upper can help you get multiple-stops routing results and ensure your workforce doesn't miss out on the scheduled cleaning request.
It helps you analyze your cleaner's work history and cross-check your scheduled cleaning calls to avoid failed service.
You can streamline the workload with multiple-stop route planning that delivers accurate and precise results.
Try the 7-day free trial and utilize the powerful delivery route planner for successful cleaning service completions.
Use Optimized Routes for Dispatching Cleaners
Get your cleaning business off to the right start using Upper. Instantly find optimized routes for your client's visit instead of manually planning routes. Try now!
Join Upper for Free

FAQs
You can boost your house cleaning services, including window cleaning, and carpet cleaning, among other domestic cleaning services, by implementing powerful marketing strategies to boost your reach and visibility. Using organic marketing efforts like search engine optimization and inorganic marketing like paid advertising, you can attract potential customers for your cleaning business.
You can improve your new business by building a strong connection with your potential customers and providing a great cleaning service experience to your existing client base. Also, integrate the latest and most advanced software to automate your professional business and improve your specialty services.
The factors to consider before starting a cleaning business are
Acquire your business license .

Establish robust cleaning supplies for your required equipment and products.

Choose a

company logo

and

business name.

Analyze your startup costs.
Summary
Starting a new cleaning business is not just about registering your business with the local authorities. You must strengthen your foundation, overcome challenges, and execute different result-oriented tips to stand out from the existing competition.
You must ensure your cleaners reach the destination on time to avoid poor customer experience and failed service calls.
Choose the best route planner like Upper to minimize the complexities and simplify your route planning process. You can ensure your workforce reaches the site without a minute delay.
Access the 7-day free trial and experience the best route planner.