Last-mile delivery is one of your supply chain's critical and most time-consuming segments. And its complexity makes businesses come to their knees if they follow an ineffective last-mile management approach.
Over 61% of online retailers believe that the last mile is one of the most ineffective parts of their supply chain. Multiple businesses prefer outsourcing their last-mile operations because of their inability to handle the work involved.
But if you want to ace the last-mile delivery segment and pouch on the enormous opportunity it has in terms of growth and revenue, you are at the right place and time.
We have filtered the top last mile delivery trends 2022 that can assist in planning and crafting your last-mile management strategy with finesse.
So, without further ado, let's get started.
Basics About Last-mile Delivery
Understanding the basics of last-mile delivery is critical before jumping on to specific industry trends.
Last-mile delivery is the last step in completing the buyer's journey. Once the order is successfully dispatched for delivery, it marks the beginning of the last-mile delivery process.
But streamlining the last-mile process is considered to be expensive and time-consuming.
You need to thoroughly think about the route plan, efficient dispatch, smooth delivery process, and robust proof of delivery. The last-mile delivery segment comprises more than 53% of the shipping cost.
And if something goes downhill, it increases the operational costs, and the delivery delays can diminish your delivery profits.
With the rise in customer demand and stiff competition in the industry, businesses are focusing on optimizing the delivery process to offer discounted agile deliveries and significant-close profits.
56% of the customers won't purchase from your brand if they encounter a poor delivery experience.
This makes the pressure of delivering a quality customer experience even high.
But technology plays a significant role in optimizing and advancements in the last mile delivery process. It has helped the industry to streamline the process and scale its business.
Let's look at the top trends in the last mile industry to help you make well-informed decisions for a successful business future.
7 Trends of Last-mile Delivery That You Need to Look at in 2022
1. Rapid last-mile fulfillment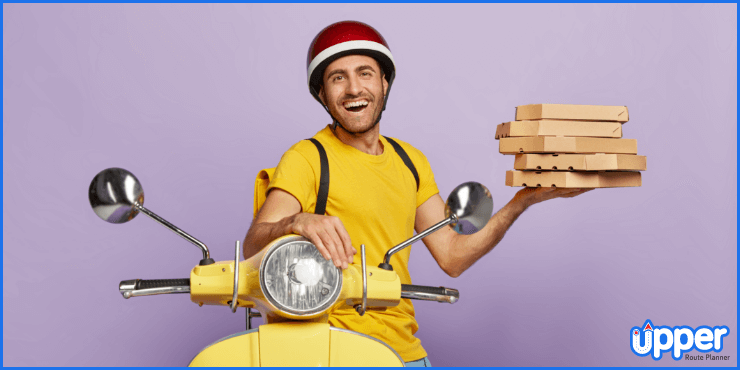 The rising demand for fast deliveries is rising day by day. Customers' patience and endurance levels are decreasing, and they want to escape the hassle of stepping out to a supermarket and wasting their time.
Quick commerce has resulted in businesses focusing a lot on logistic operations. The fast delivery segment is expected to rise exponentially in the coming years, and the delivery time of essential items can be minimized between 10 to 90 minutes.
The rising quick commerce demand can only be fulfilled with the help of micro fulfillment centers spread across the city or state and a robust technology web managing the entire delivery ecosystem.
It requires robust strategies and advanced route planning to compete with the big guns in the industry and adapt to the rapid last-mile fulfillment driver happening globally.
2. Urban warehousing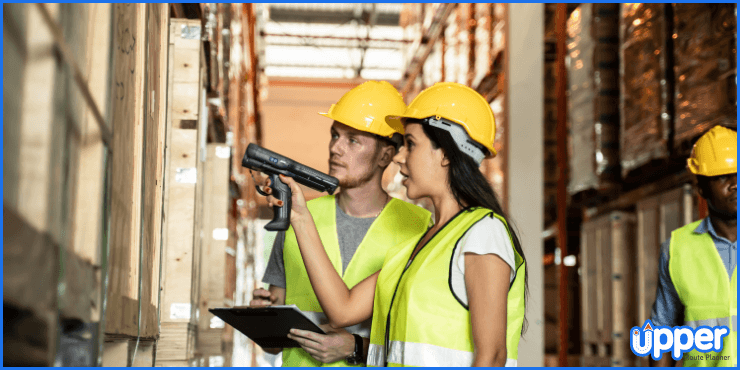 The increase in speed of deliveries and popularity of same-day delivery has made businesses switch towards urban warehousing. Online delivery businesses and logistic businesses want to minimize the delivery distance between the customers and the warehouse.
Urban warehouses can be an ideal option to complete instant product deliveries with a quick dispatch and delivery ecosystem. Businesses are switching from big warehouse spaces in the suburbs and rural areas and moving toward the city.
The reduction in the transit time helps enhance the customer delivery experience and minimizes the burden on your in-house team. Your drivers can quickly trace the delivery paths and increase productivity with quick and instant deliveries.
3. Insourcing delivery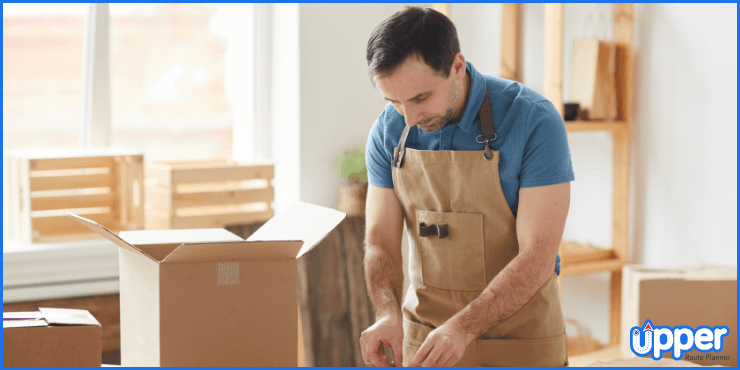 A significant shift has been witnessed by businesses shifting towards creating their in-house logistic and delivery segments rather than relying on third-party delivery partners. Companies purchase their last-mile delivery vehicles and develop a flawless local delivery service ecosystem for quick and secure delivery service.
Businesses want to deliver their customers an enhanced delivery experience and don't want additional involvements that can cause any hiccups in the customer experience and result in business loss.
Multiple trucks and lightweight delivery vehicles have been brought and integrated into the delivery ecosystem of online retailers. Businesses are looking to hire local drivers who have decent knowledge about the locality and can deliver quick and reliable results.
A lot of focus has been led on fleet management to manage the fleets in real-time and help the drivers bypass any dynamic hiccups resulting in delayed deliveries. Some businesses are using the hybrid model to ensure they can fulfill the rising demand in the industry with maximum efficiency.
There's no compromise in the delays or failed deliveries because businesses don't want to lose their customers to their competitors.
4. Customer experience in the last-mile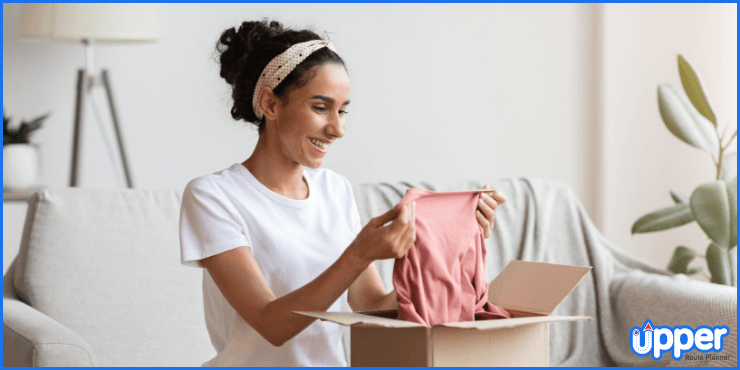 Customer experience is paramount in the last-mile delivery process. Businesses focus on tailoring last-mile delivery strategies and training their employees for quality customer experience.
Pandemic has promoted the trend of contactless deliveries, and businesses are slowly adapting to the trend post-pandemic times. Over 40% of the United States customers now prefer contactless deliveries and want businesses to take safety precautions during deliveries.
Contactless proof of deliveries has also become the new norm in last-mile delivery as customers, and delivery drivers want to avoid physical interactions
Another significant shift in the delivery quality customer experience is providing the customers with real-time updates about their packages.
Businesses are stepping beyond tracking codes and sending push notifications and quick updates at different touchpoints in the last-mile delivery address via email or SMS.
Multiple last-mile delivery software solutions are being used and integrated into the business ecosystem to maintain a premium customer experience and ensure the smooth functioning of the delivery operations.
5. Mobile warehousing
A new trend still in the nascent stage has emerged as the highlight in the last-mile delivery trend. Businesses are exploring new ways to convert their target audience into their customers.
Drivers are also responsible for becoming a salesperson and helping the target audience purchase the transaction from a mobile warehouse.
The use of big data plays a critical role in this approach as businesses are using the power of data analytics to predict the possibility of customers requiring a specific product.
Only food delivery businesses adapt to the new trend. The chances are that multiple other business industries can adapt to the trend shortly to cut the delivery time and provide a unique purchase experience.
6. Robotics, drones & autonomous vehicles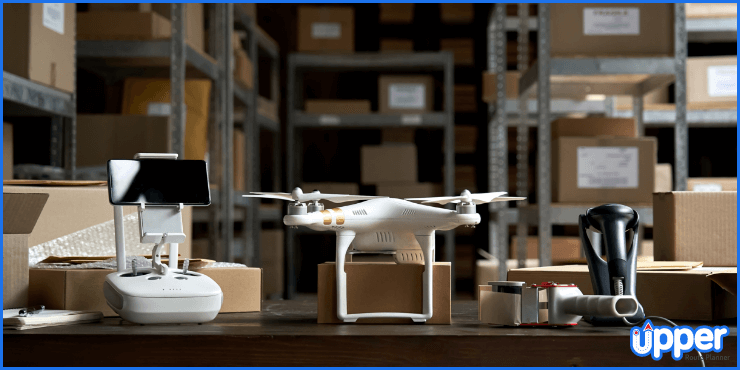 Automation plays a significant role in helping last-mile delivery operators scale their business and boost their bottom line.
Multiple retailers are looking to integrate robotic deliveries using self-driving vehicles, drones, robots, and delivery bots. Big guns like Amazon have invested a hefty sum in Aurora, a modern autonomous technology developer.
Businesses must take different regulations and local government approvals to adapt to the new-age delivery solutions completely. Still, these trends highlight the future potential in last-mile delivery.
7. Increased dependency on route planning and optimization software
Route planning and optimization software has become the most trusted and reliable technology adaptation to streamline the last-mile delivery flow and achieve quick and optimized deliveries.
Businesses can use the tool to create multi-order route paths within a few clicks and dispatch the routes to different drivers for agile delivery completion.
It helps achieve the planning goals with maximum efficiency and sets a solid foundation for the delivery drivers to follow the shortened and optimized path to achieve minimal delivery time for maximum deliveries.
Route planning and optimization software has helped businesses bypass the manual route planning hiccups and analyze the delivery path considering multiple touchpoints like traffic and weather conditions and vehicle efficiency.
Even Google Maps has failed to handle the rise in demand in the last-mile industry. Businesses want to allot multiple orders to their drivers in one shift and create a holistic communication ecosystem for efficient deliveries.
That's not it.
Let's dive and explore other benefits of using route planning and optimization software in your business.
Why Are Route Planning and Optimization Software Important in the Success of Last-mile Delivery?
A route planner is equipped with advanced machine learning, GPS tracking, and other powerful functionalities. It helps businesses save time, and fuel costs, and fulfill multiple deliveries in a single stretch.
It analyzes multiple factors affecting last-mile deliveries like a delivery priority, vehicle, weather and traffic conditions, and driver availability, among other factors. You also can export multiple delivery addresses using Excel sheets or other files in different formats and create optimized delivery paths within a few clicks.
The power to help you communicate with your workforce in real-time and solve the dynamic trouble of the on-ground delivery drivers makes it a must-have in today's last-mile delivery operations.
A powerful route planner helps businesses remove the latencies in the delivery process using in-depth delivery reports by making well-informed decisions.
But unfortunately, there are not many tools that can offer you all the benefits and essential features.
So, filtering one for your last-mile delivery operations can be an overwhelming task at hand.
That's where we've got you covered.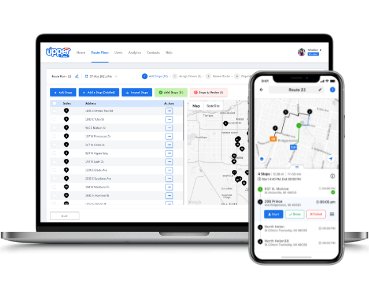 Upper Route Planner
A Simple-to-use route planner that every one is talking about.
Save up to 95% of planning time
Save up to 40% of time on the road
Plan 500 stops at once
No credit card details required
---
FAQs
The higher operational cost and time-consuming operations make the last-mile delivery process difficult for many online retail businesses and shift to third-party logistics providers. But these hurdles can be bypassed using the right strategies, a professional workforce, and the power of advanced technologies.
Optimizing last-mile logistics operations can be done by using robust route planning for optimized delivery planning that can help your delivery executives to increase their productivity and optimize the delivery operations.
With increased online shopping and changing consumer demands, the last mile logistics market rises. There are many potentials to be explored in the industry soon because of the rising demands. Businesses that offer quick local delivery services to their customers can rise in the last mile delivery industry.
Last-mile delivery service industry faces high operational costs, time-consuming use of outdated technologies, inefficient route planning, and real-time visibility.
For enhanced delivery operations, businesses cannot communicate real-time information to the customers and their in-house teams.
Upper Route Planner to the Rescue
Upper Route Planner is a powerful and cost-effective route planning and optimizing software that analyzes different delivery aspects and delivers optimized and shortest last-mile delivery paths.
It enables centralized control over the delivery operations and lets your workforce communicate in a productivity ecosystem to deliver better results.
Being one of the leading route planners in the industry, Upper Route Planner stands out from the rest as it offers a blend of cost-effectiveness and highly advanced features.
You can use all the features accessing the powerful dashboard and make instant changes in the last-mile delivery flow within a few clicks. Look at the top benefits it can offer for your business:
It minimizes the route planning time by 95% to help you focus on vital business elements.
It enhances the workforce's productivity by 40%.
You can export up to 500 delivery addresses from Excel sheets within a few minutes.
Get access to the 7-day free trial and transform your last-mile delivery business with the power of Upper Route Planner.