Key Takeaways:
Non-emergency medical transportation companies can benefit from using NEMT scheduling software to improve patient care and streamline operations.
Automated scheduling, real-time tracking, and electronic billing are features to look for in NEMT scheduling software.
Your unique business requirements and budget must be carefully taken into account while selecting the best NEMT scheduling software.
TripSpark NEMT, Ecolane NEMT, and RouteGenie are a few of the best NEMT scheduling software solutions available on the market.
According to research done by Zion, the global healthcare market segment is expected to cross over $31.51 billion by 2026.
The NEMT or Non-Emergency Medical Transport is the fastest segment compared to other medical transportation sectors, with a 4% growth rate from 2018 to 2026.
Being in the NEMT business, you need to ensure that you have the right tools and strategy to ensure smooth and flawless work management and delivery.
Using professional NEMT scheduling software can help you to streamline your existing delivery operations and ensure that the medical supplies are fulfilled within the promised time.
But there are hundreds of professional NEMT scheduling software available in the market. Which one is suitable for your business requirements?
Let's find out.
Benefits of Using NEMT Scheduling Software?
There are multiple benefits to be extracted from dedicated NEMT scheduling software. Have a look.
1. Automation
You can automate your delivery process in the non-essential medical industry to help you deliver products in the promised time. You can ensure that the medical facilities are not short of products and achieve a better customer delivery experience.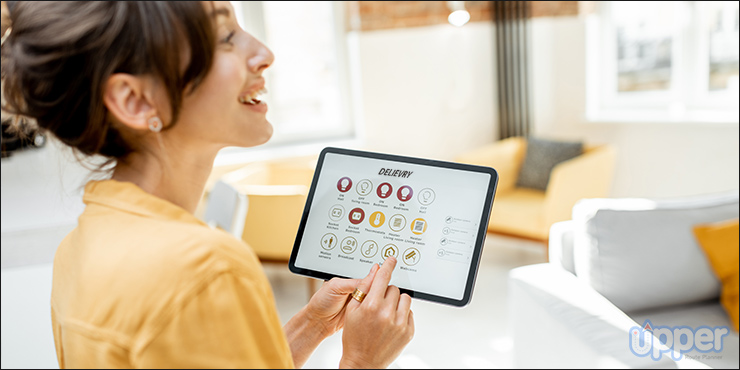 You can boost the productivity of your delivery drivers and ensure that errors and redundancies are removed from the delivery process. Once your client places the order, that request gets scheduled with the help of a NEMT scheduling software based on the availability of the workforce.
The on-ground delivery workers and the logistics team will be notified about the request to ensure timely delivery of the medical supplies. Automation can help you minimize the manual workforce for the scheduling process and save time and effort to focus on core business operations.
You can minimize the operational costs and maximize the profits to scale your business to new heights.
2. Real-time tracking
A NEMT scheduling software enables you to get a real-time update of the delivery and ensure that the dynamic hurdles are bypassed. You can share the real-time tracking details with the clients to help them experience a quality delivery ecosystem.
With the help of a robust communication channel provided by the scheduling tool, you can ensure that there are minimal errors and that the efficiency of your business workflow remains intact.
Professional NEMT scheduling software can provide you access through mobile and desktop to increase the accessibility horizon. You can align the business operations and delivery process of your NEMT business with the promised time with the help of accurate and precise real-time tracking.
3. Intelligent dispatching and scheduling
The automated scheduling and dispatching of the workforce and tasks can help you transform your existing business and scale to new heights. You can handle the bulk NEMT delivery supplies and remove the complexities with intelligent dispatching and scheduling provided by the software.
It can help you associate with the medical brands in the country and become their reliable delivery partner for non-essential medical supplies. You can scale your business with finesse and ensure that your delivery drivers remain on track with the assigned task.
4. Work order management
You can create a professional work ecosystem in your delivery company that can assist you in scaling your business. A dedicated and professional NEMT scheduling software can be easy to use and operate for your workforce to ensure they can work with utmost professionalism.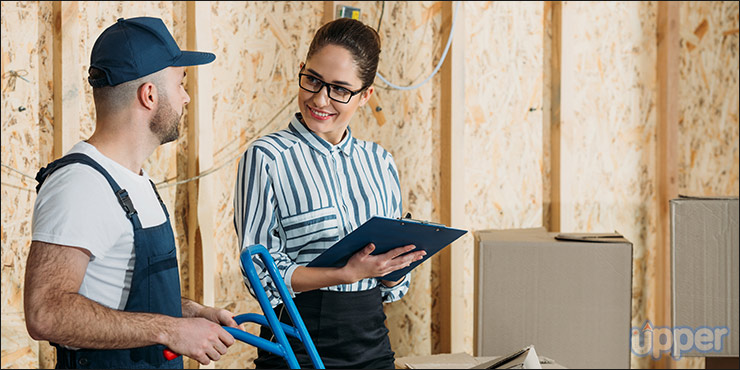 You can assign tasks and update the previous schedules to ensure that the workforce operates with maximum efficiency. The software can help you create more transparency and ensure that your team can work together as a unit to stand out from the rest of the business.
You can access well-vetted reports about the performance of your workforce and business operations to optimize the existing process and analyze different improvement areas.
5. Customer satisfaction
With the improvement in delivery in NEMT, the industry, you can ensure a quality customer experience for your team. You can retain your customer base and increase it with positive word-of-mouth marketing in the medical industry.
Multiple medical facilities and institutes can trust you with reliable and secure deliveries of non-essential medical products. You increase the business revenue and scale your delivery operations to cater to a wider client base.
6. Route planning
It can be the best feature you get by integrating a professional NEMT scheduling software in your business ecosystem. You can assist your delivery workforce with the shortest and most optimized delivery paths that can help them ensure quick and reliable medical transportation services.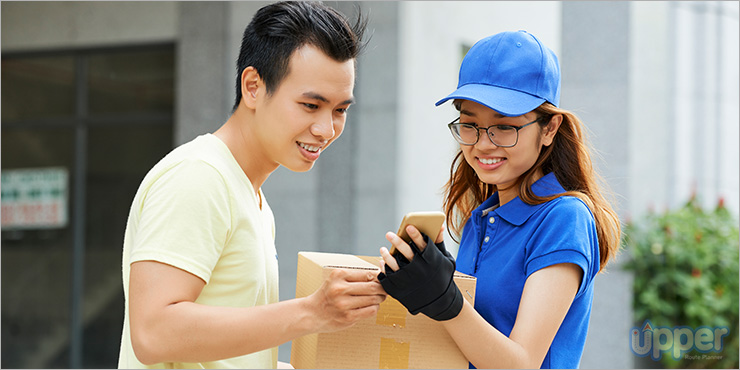 Dedicated NEMT software can analyze multiple aspects of route planning that can't be done manually, like real-time traffic updates, weather, and other aspects. Your workforce can optimize the work and handle more delivery requests in a day.
A powerful NEMT schedule software can deliver multi-stop delivery paths within a few clicks for different drivers to ensure professional handling of the business processes.
But if you want these benefits, you need to choose a professional NEMT scheduling software. We have filtered the best NEMT scheduling software in the industry to help you choose one based on your business requirements.
List of 3 Best NEMT Scheduling Software in 2022
There are multiple professional NEMT Scheduling Software available in the industry, but we have filtered the best that can handle your business requirements.
1. Upper Route Planner
Great For: Planning & optimization for multiple routes with multiple stops
Available on: Web, Android & iOS devices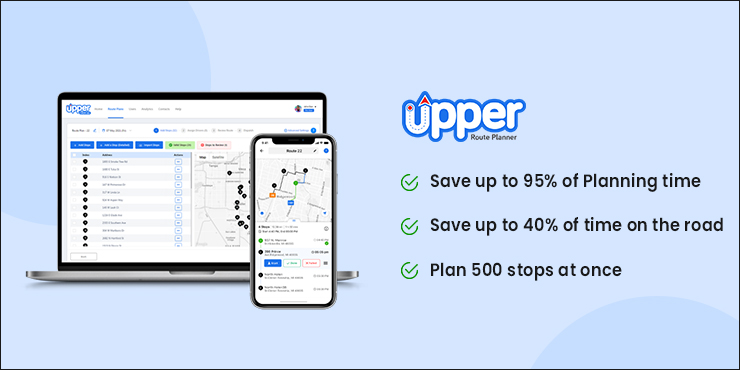 A professional all-in-one, cost-effective, and premium NEMT scheduling software that can assist you in automating the scheduling process and ensure maximum efficiency. You can scale your business operations and solve the complexities in the delivery segment using the professional delivery route planner.
It has a user-friendly, intuitive, and feature-rich interface that helps optimize the existing business. Irrespective of the scale of your delivery business, it can handle the complexities of your business and simplify the delivery process.
It can minimize your route planning task by 95% and save up to 40% of the time on the road. You can transfer up to 500 delivery addresses from the Excel sheet within a few clicks.
It offers single-click dispatch features that can help you send optimized delivery paths to multiple drivers or easy accessibility. Your fleet managers can effectively manage the business operations because of the seamless communication channel provided by Upper Route Planner.
You can track the details of your workforce and business operations in real-time and can create in-depth reports to optimize performance. It offers features like
Simplified route planning and optimization
Single-click dispatch
Excel importing
Real-time tracking
Pros
Detailed delivery and analytics report
You can create cost and time-effective routes
An affordable route planner
Enticing and smooth UI/UX
Cons
No voice directions available for the driver
2. MyRouteOnline
An intuitive and well-built NEMT scheduling software, MyRouteOnline can assist your delivery business in creating optimized delivery routes and streamlining your delivery process. You can use the automated scheduling features to minimize the delivery time and maximize work efficiency.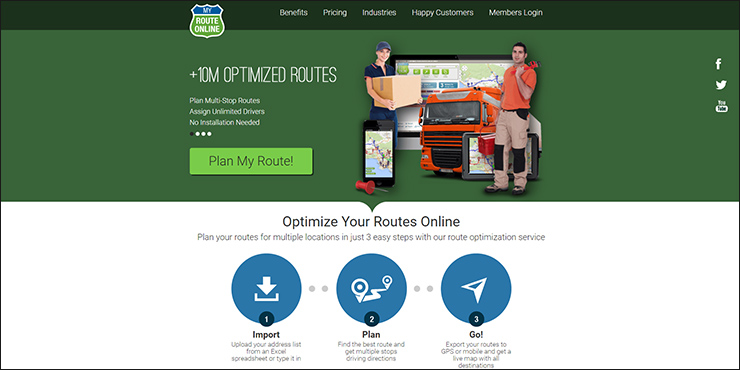 The professional UI/UX of the tool ensures that you can access multiple tool features and extract optimum results for better work efficiency. It offers quality customer support that can help you bypass different technical difficulties while managing your delivery operations.
You get centralized control over the operations and can manage the workforce using an effective communication network. You can provide a quality customer experience to the clients with real-time delivery updates.
Pros
It offers an intuitive and user-friendly experience
Gives crystal clear directions
Robust navigation system and powerful scheduling
Deliver results effectively and agile
Cons
You can't edit the address
Reformatting is required with Excel
3. TourSolver
TourSolver is one of the cloud-based management software that can help you schedule your NEMT deliveries and extract optimized delivery routes with finesse. It offers end-to-end delivery solutions that can help you transform your business and increase the efficiency of your workforce.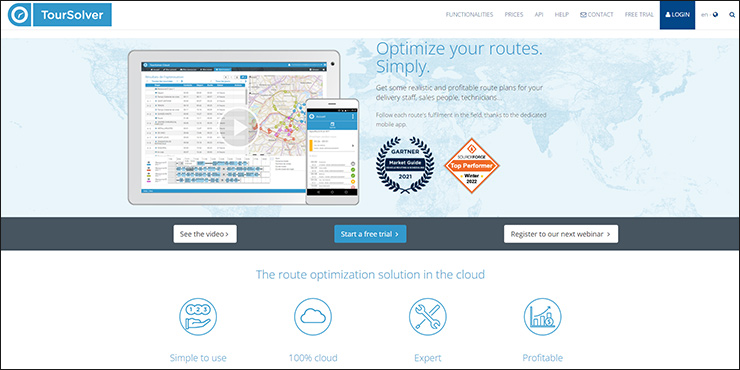 It can help you create multiple routes within a few clicks and ensure that you can get accurate and precise results for increased efficiency. You can handle the complexities of rising delivery demand and handle requests for different clients.
The tool can help you make better decisions because of its powerful reporting system that can extract in-depth reports for analyzing the performance of your business operations and workforce.
You can export itineraries and agent schedules in iCalender, PDF, Excel, or different formats to your workforce. You can communicate with your teammates for a collaborative experience while managing the NEMT delivery operations.
Pros
It offers wide functionalities
Great scheduling software
Helps in improving logistics and delivery operations
Cons
Ideal for larger organizations
It takes time and effort to configure
Subscription can be costly
These are the best tools you can use for the NEMT scheduling process. Now, you can select one for your business.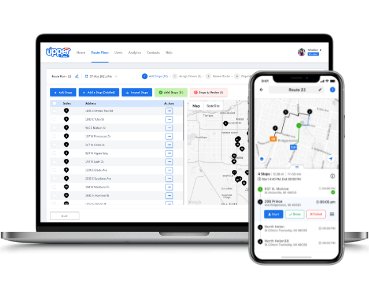 Upper Route Planner
A Simple-to-use route planner that every one is talking about.
Save up to 95% of planning time
Save up to 40% of time on the road
Plan 500 stops at once
FAQs
Yes, the NEMT delivery business is profitable because of the rise in the industry for quality delivery of non-essential medical supplies. The health infrastructure is strengthened across the country post-COVID-19, and there is a great requirement for quality NEMT delivery service providers to ensure on-time and professional deliveries.
Multiple NEMT scheduling software solutions are available in the market, but only a few stand out from the rest. If you want to filter the best for your business, you should choose Upper Route Planner because of the quality and cost-effectiveness it offers to the users. It can help you streamline your business operations with finances and ensure that you can achieve your desired business outcomes.
You require NEMT scheduling software to minimize the time and energy wasted in physically scheduling your delivery tasks and increase your workforce's workload. You can automate the scheduling process using professional NEMT scheduling software to help you optimize delivery routes. You can get real-time data and centralized control of your delivery operations within a few clicks and ensure that the assigned tasks are completed for quality and on-time delivery experience.
Yes, you can automate your scheduling process to minimize the errors and redundancies involved in manual processing. Once your client places the request, a dedicated route planner can automate the scheduling process and ensure that the delivery drivers are informed about the consignment delivery. You can also provide automated real-time tracking details to the clients that can help them get detailed information about their parcels for a quality customer experience.
A route planner can increase the efficiency of your delivery process and ensure that you can achieve your business targets with access to optimize delivery paths. Apart from extracting optimized delivery routes, you can get real-time locations, effective communication, detailed reports, and other benefits by using route planning software.
Make A Wise Decision
Now that you understand why using NEMT scheduling software is important for your business and the top software that can assist in the process, it's time you make a decision.
You need to choose a professional NEMT scheduling software to handle your business requirements, fit your budget, and offer reliable delivery scheduling solutions.
We recommend you choose Upper Route Planner as a preferred NEMT scheduling software because it offers a blend of advanced features and cost-effective pricing. It can offer you centralized control over your delivery operations and can help you streamline your business process.
You can scale your business and solve the complexities revolving around bulk NEMT delivery orders. You can help your workforce deliver the best results.
So, don't you want all this for your delivery business?
Get access to a 7-day trial period, get hands-on experience with the tool, and transform your delivery business.