Key Takeaways:
Amazon Flex is a delivery program that allows independent contractors to deliver packages on behalf of Amazon.
Drivers must meet certain requirements & go through background checks in order to become an Amazon Flex driver.
Amazon Flex drivers can earn between $18 and $25 per hour, depending on the location and the type of delivery.
With a growth of 13% than the previous year, 2020, Amazon delivered around 4.75 billion packages in the U.S. in 2021. According to a survey, 74% of people rethink their work situations post-pandemic, while others cite dissatisfaction, stress, and fear. 
Amid the global pandemic, the E-commerce giant Amazon continued to expand its service sector and ensured on-time deliveries. With unrest in the country's employment sector, Amazon delivery jobs can assist delivery drivers in earning extra cash and remaining assured of their job security. This has opened up opportunities for full-time or part-time delivery drivers.
The drivers can associate with the Amazon Flex ecosystem with simple steps to kickstart their side hustle.
But how to become an Amazon flex driver?
Let's find out.
What is Amazon Flex?
Flex is a delivery program where delivery partners or independent contractors deliver the required Amazon orders and get paid for their effort. Signing up as a delivery driver in Amazon Flex, you have to deliver Amazon packages with your own vehicle to earn some extra cash.
You can also opt for this as a part-time job so you do not have to leave your current occupation. Amazon Flex works like Postmates and DoorDash, where you make food deliveries, but with Flex, you need to deliver Amazon packages.
Amazon Flex delivery ecosystem includes:
Amazon packages are picked up from a delivery station and delivered to the customers. A time slot is allocated to the drivers, usually a 3 to 6 hours delivery block in which they must complete the required task.
Groceries and household packages under Amazon Fresh and Prime Now are picked up 2 4 hours Amazon Flex delivery blocks from the Amazon delivery station.
Amazon instant deliveries are available in a few areas where the packages are delivered within 15 to 45 minutes.
Amazon Flex Delivery Driver Requirements
Delivery jobs are not easy to manage. Amazon Flex drivers need to ensure they carry out on-time deliveries and efficiently manage the allotted work.
The Amazon Flex drivers also need to handle conditions like heavy rain, strong winds, or snow, depending on delivery location and timing.
Above mentioned were some considerations you must take care of to become an Amazon Flex delivery driver. Below given is a list of essentials you must have to get started:
1. Smart device
You need to access the Amazon Flex application a lot of the time during the delivery job, so you need to have a capable smartphone that can run the application smoothly.
If you have an iPhone, the minimum requirements include owning an iPhone 6s or newer. The iOS device should run on iOS 13 or newer.
Android smartphone owners should have at least 2GB RAM and Android 6.0 or newer to ensure the application runs efficiently on their Android phones.
Then, you need to grant permission to use your GPS location and phone's camera that enables the device to navigate you and scan the barcodes.
2. Delivery vehicle
As an Amazon Flex driver, you are required to use your qualifying delivery vehicle for Flex delivery services. You must have your own vehicle that can carry the quantity and weight of the packages to complete the assigned Amazon flex jobs.
If you have an SUV, four-door sedan, van, or pick-up truck, you can deliver more products in a single shift, increasing profits. As an Amazon Flex driver, you must have a valid driver's license and a bank account to receive direct deposit of payments.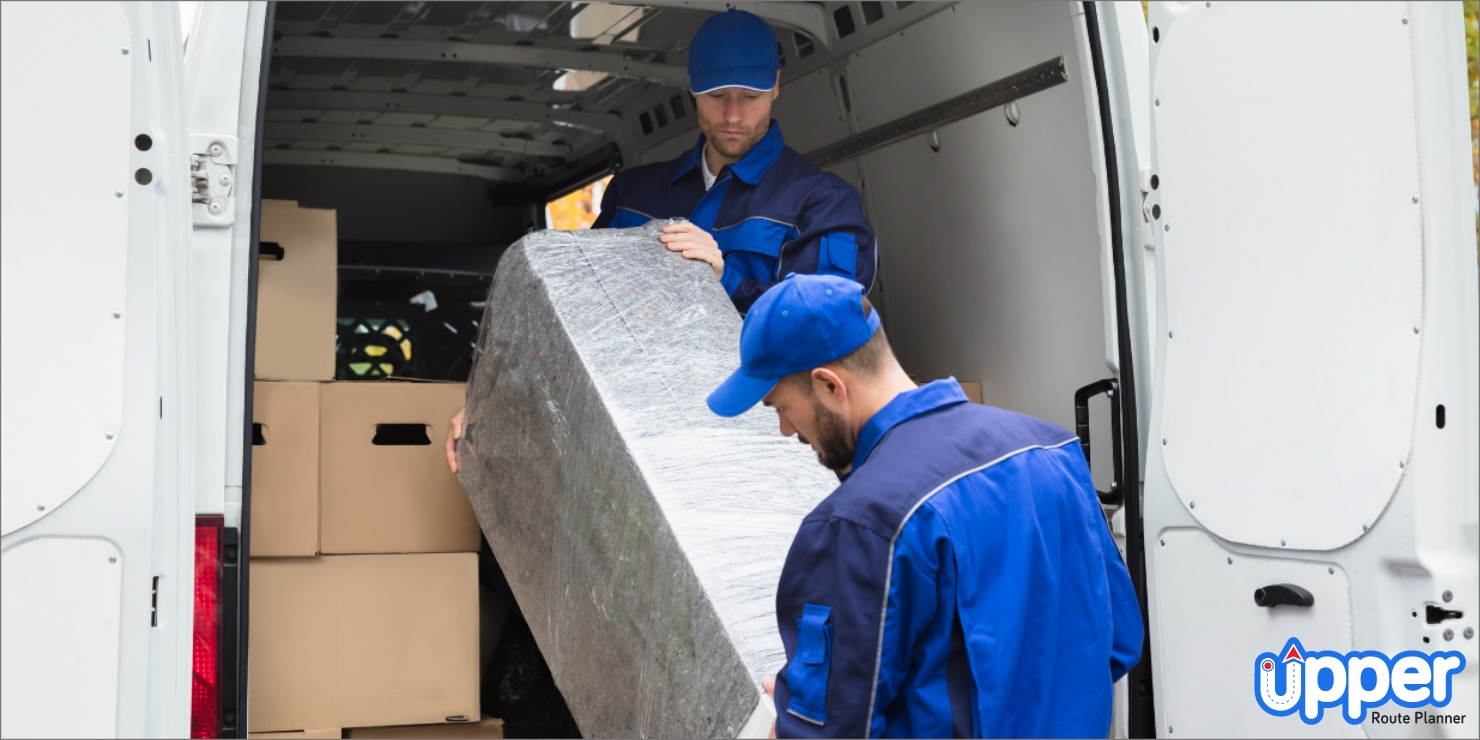 The vehicle must have insurance and vehicle registration. Also, you must comply with different requirements depending on the location of the delivery operations.
Once these vital requirements are matched, the application is submitted, and the Amazon team completes the background check to finalize the onboarding process.
3. Clean background
Once you submit your delivery driver application, Amazon undergoes a background check to verify your criminal record. The team checks whether you are or were under any probe of cases like theft, violence, or felonies. Also, your driving history is checked to look into your past driving experiences. Make sure you have a safe driving history to get easy approval.
The verification process will be completed in a few days, depending on multiple scenarios like the applicant's experience, document verification, and position to be filled in the particular location. While waiting for the approval, you can watch some helpful training videos on how delivering in Amazon Flex works.
What Types of Amazon Delivery Jobs are Available?
Now that you know that Amazon pays you for driving your car, let's check the eligibility to become a delivery driver and the types of delivery driver jobs available.
Below given are the eligibilities required to get a delivery driver job at Amazon:
Must have a US driving license
Must have a delivery vehicle
These are the types of delivery driver jobs available at Amazon:
1. Amazon packages
It is one of the most common and preferred delivery services among customers of Amazon. They get their package delivered on the same day and utmost in 2 business days. This service is available in the selected areas only, and the customers can check it by entering their pin codes on Amazon's website.
2. Prime Now delivery
Prime Now is one of the delivery services provided by Amazon. Customers can order things like household essentials, groceries, frozen items, and many other everyday items from Amazon, and the Prime Now delivery drivers get them delivered.
As a Prime Now driver, you have to make sure to deliver the orders in hours. So, it is the most demanding delivery driver job on Amazon.
3. Amazon locker delivery
You might or might not have heard about this delivery service by Amazon. But Amazon provides customers with an option to get a locker at the Amazon Hub locker location. If they don't want to get their packages delivered to their location, they can get them delivered to the Amazon Hub Locker location and pick them up whenever they want. This reduces interaction with customers.
4. Merchant pickups
Merchant pickup services are for customers who order things from local shops and want to get them delivered instantly. Merchant pickups are part of the Amazon Prime Now services.
As a delivery driver, you have to pick up the order from the local stores and deliver it to the customers' doorstep with your pickup truck.
5. Amazon restaurants delivery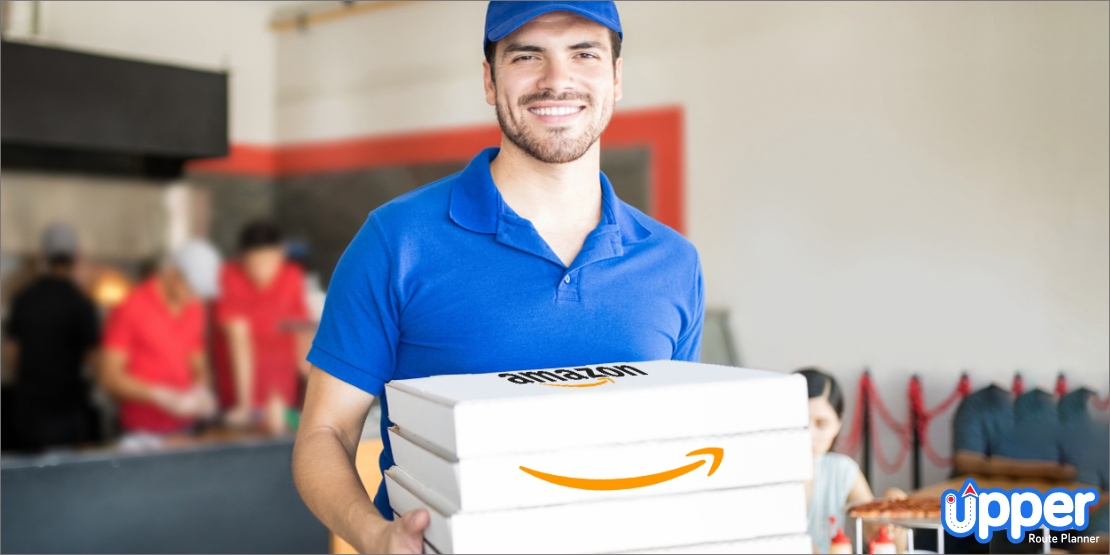 Amazon has jumped into the food delivery business, and customers can order food from local vendors and restaurants. Being an Amazon Restaurant Delivery driver, you will be responsible for picking up food orders from the restaurant and delivering it to the delivery destinations of the customers.
How to Become an Amazon Flex Driver?
Registering and being an Amazon Flex driver only takes a few minutes. Follow the below-given steps to get started with the process:
1. Install the Amazon Flex app
The first step is to download the Amazon Flex app on a mobile phone that is easily available on Google Play Store or Apple Store.
Access to the application can also be available on the Amazon Flex website. You need to click on 'Let's Drive,' and it will ask you to download the app from the browser.
Once the application is installed, you must create a new account or log in using an existing Amazon account. The username and password are required to sign in for further application processing.
2. Grant permissions
Once you are done creating an account on Amazon, you need to allow your device's GPS, camera, and phone state permissions. The application needs these permissions to continue the process of navigation, scanning packages, and verifying users' activities.
3. Fill in the basic details
Then you need to enter a few basic details like the vehicle type, zip code, availability, and others to start delivering with Amazon Flex.
4. Answer additional questions
Amazon will further ask you quick questions about the delivery job. You need to provide details about your driving record and educational background to enable the company to perform different background checks.
You must provide the required documents and payment details. Once the application is submitted, you need to wait for the final approval.
Once the check is complete, now you, being a delivery partner, can reserve a block, deliver packages to customers, and get paid. Amazon offers Flex services in major states like San Francisco, San Diego, Los Angeles, Sacramento, Las Vegas, Portland, New York, and Chicago.
You can use the helpful training videos available on the Amazon Flex website or app to learn about distribution center fills, local Amazon Flex warehouse jobs, deliveries, Amazon Flex pay, Amazon logistics operations, and other important segments.
How Much do Amazon Flex Drivers Make?
Amazon Flex offers a great ecosystem where you can earn a decent amount every month. With Amazon Flex, you can earn about $18 to $25 per hour, that too at your feasible time.
The actual earnings of an Amazon delivery driver in the United States are around $39,000, and some of the top earners can make up to $50,500 per year. You can ride for a few delivery blocks and become eligible for commissions and payouts.
The locations and delivery work also impact the earnings, so you need to scale their earnings charts.
You have to schedule your work in blocks to self-assign and choose using the application. Beyond the normal working hours, you can take 'instant offers' deliveries that add an extra income stream.
Upper Route Planner vs Amazon Flex App
Amazon Flex app is undoubtedly fast and easy to use, but many delivery drivers also use route optimization apps like Upper Route Planner. Upper comes with many features that can actually help the driver to perform better and complete the delivery target in a minimum time.
Upper is best known for route planning and optimization. While delivering, you require a route that helps you cover all stops without any further delays. This is where Upper can be your go-to tool. Upper optimizes all the stops imported or entered manually by you and gives you the best route to be dependent on.
Besides, unique features like proof of delivery, one-click dispatch, import Excel, API integration, report, and analytics make Upper a reliable route planning app for drivers.
How Upper Simplifies Your Route Planning and Optimization Tasks?
Route planning and optimization software adds automation to the delivery process and streamlines the business workflow. It can bypass the complexities of the Flex optimization app and deliver goods quickly.
It ensures smooth communication between the management and delivery drivers for better efficiency. Using Upper, you can scale the business operations and boost the number of deliveries made daily for increased profits and commissions.
The software removes manual processing and minimizes the errors and redundancies in the process. But only a few delivery route optimization software can deliver the highest quality results for your delivery operations.
It isn't easy to filter the best route planning software, but we have made the process easier and simpler for you.
You can create highly optimized routes for multiple delivery locations that can help you bypass different complexities arising from bulk delivery orders.
Upper lets you save 95% of the route planning time and reduce fuel consumption by 40%.
Upper – A Virtual Assistant for Amazon Flex Driver
Want to perform hassle-free delivery? Upper Route Planner could be your ideal companion. Create, optimize and manage multi-stop routes using advanced delivery route planner app.
Start Using Upper

FAQs
No, Amazon doesn't pay fuel costs to the delivery partners because they are independent contractors who must bear the cost of the vehicle, fuel, and other expenses.
One of the pros is that it is a high-paying job compared to other part-time jobs. It gives the flexibility to choose a time window to fulfill deliveries. Whereas, bad thing about being a Amazon driver is that you have to carry out deliveries even in unfavourable conditions.
The duration of becoming an Amazon Flex delivery partner depends on the applicant, the required position, and the details submitted. Once you submit your application, Amazon goes through a background check to verify if you are a perfect fit or not. The verification process takes between 2 to 5 days. But in some cases, it can take up to a few weeks.
Flex app only provides route planning, while route optimization software optimizes those routes in a way that saves you on fuel costs and minimizes delivery time. It is preferable if you optimize the routes instead of just sequencing them. This method reduces your operational costs and increases productivity.
Upper Route Planner is the top route optimization software that can help you simplify your delivery operations and boost your business productivity. It can help you scale the delivery business and handle the complexities smoothly.
Summarizing the Guide
It is never too late to start a side hustle to earn some extra cash for yourself. You can opt for an Amazon Flex delivery driver job as both, part-time and full-time job. One good thing about Amazon Flex is you don't need to leave your current occupation if you choose it as a part-time job.
Becoming an Amazon Flex driver can prove beneficial to you. But what's more beneficial is using Upper Route Planner to plan and optimize your delivery routes. It is a quality delivery route planning and optimization software that can streamline your delivery workflow and ensure that you achieve your business outcomes within the set time.
Not just route optimization, you get access to various robust features like one-click dispatch, reporting, drivers' analytics, Excel import, proof of delivery, and API integration. Want to explore every feature? Get a 7-day FREE trial, now!