The courier services industry has grown multifold in the last decade. In terms of revenue, the courier and delivery services stand at a whopping $149.6 billion and have seen an average growth of 6.6% in the last 5 years. Multiple industries have seen growth in demand and revenue more than what was anticipated.
E-commerce, the manufacturing industry, and healthcare and pharmaceuticals are a few of the many industries which have taken the market by storm and have replaced the traditional business by offering delivery services.
The medical courier industry is estimated to be $7.1 billion and is forecasted to grow at a rate of 5.5% over the next five years. If you want to be a part of this rapidly expanding industry, this would be the right time for you to enter the market.
In this article, we will shed light on how to start a medical courier business.
What is Medical Courier Service?
A medical delivery service transports medical supplies, medical records, prescription drugs, and even blood and organs to medical or healthcare facilities, doctors' offices, and laboratories for analysis. It is critical for the business to prepare and package medical items securely in the vehicle and transport them safely.
The medical courier is a highly regulated and specialized business that requires a certain level of expertise to operate. It requires meeting regional laws and regulations, maintaining a fleet of temperature-controlled vehicles, and ensuring that drivers are well-trained and thoroughly tested.
Steps to Start a Medical Courier Business
To start a medical delivery business, here are the steps you need to follow.
1. Understand the rules and regulations
First, you must be familiar with the rules and regulations in your particular country or state. Medical goods transportation is heavily regulated like the rest of the medical goods and services industry.
Online certifications authorize you to transport sensitive medical supplies and materials.
Online training sites offer certification in biohazard containment, HIPAA regulations, OSHA Blood Borne Pathogen Handling, and other areas. These certifications will boost trust in your medical courier service and help you secure future clients.
2. Find your clients
There are several potential customers for your medical delivery service, including
Hospitals

Labs

Nursing homes for the elderly

Patients

Private practices, such as dentists' and surgeons' offices
Obtaining new delivery contracts is the first step in expanding your delivery business; however, you also want to retain your current clients while reducing inefficiencies and expenses.
3. Establish your own company
Choose a business name for your medical courier service and the location from which it will operate. Obtain the permits and certifications required to operate your business legally.
Form your business as a limited liability company (LLC) or a corporation and register it with the IRS. Secure insurance that covers your drivers and vehicles, as well as the medical supplies and samples you'll be transporting.
4. Identify your competitors
You must first understand your main competitors and how they provide satisfactory customer service. Investigating your competitors will aid you in developing a business model. Such practice will give you an idea of your initial investment and increase your success ratio.
5. Make a business plan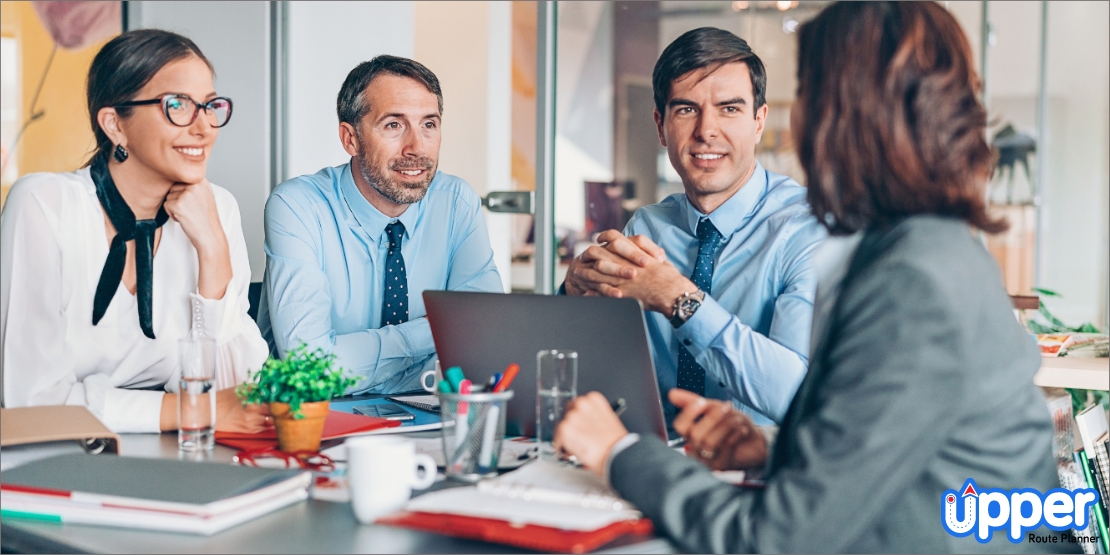 Before conducting any business, planning is required. Planning increases the success ratio while decreasing the percentage of risk. Create a detailed description of your business, including all departments, such as delivery, branding, marketing strategy, manufacturing, and customer service.
6. Deploy medical delivery vehicles
Medical couriers transport sensitive items such as blood samples, lab specimens, X-rays, slides, test reports, patient records, and vaccines.
This is why a medical delivery vehicle is required to handle these items properly. Bio samples must be kept at optimal temperatures and away from direct sunlight in the vehicles.
7. Hire delivery drivers
The medical courier business is all about transporting medical goods from one place to another, so you need highly skilled drivers.
LinkedIn and Glassdoor are fantastic job search sites where you can post ads and hire delivery drivers for your medical delivery service.
You can include a detailed description of the type of staff you are looking for in your advertisement. Soon after posting your job advertisement, you will start receiving responses from job seekers who responded to it. You can select the most qualified candidates from among them.
8. Adopt a route planner
Since you are expected to make multiple deliveries in a day as a medical courier service, it is critical to plan and optimize your routes to save time and fuel.
A route planning software such as Upper can help you create optimized delivery routes, meaning more deliveries while saving you time and fuel. Upper's powerful route optimization algorithm strives to make each step of the planning and delivery process as simple as possible.
As a result, Upper Route Planner saves you 95% of your route planning time by generating the best routes for multiple drivers.
Enhance Your Medical Delivery Services using Upper
Let Upper help you get the right start by providing tailor-made routes for medical products deliveries.
Start Free Trial

Challenges in the Medical Courier Industry
The delivery of medical supplies and equipment cannot be compared to shipping other goods door-to-door. Last-mile delivery is difficult enough, but medical delivery companies face many challenges:
1. Providing additional service requirements
Not all drivers are capable of delivering all types of medical equipment. Some products require proper handling, installation, or close temperature monitoring. A driver may be required to install a dialysis machine, connect a breathing apparatus to an oxygen tank, and ensure that the appliance is set to the correct temperature.
2. Using well-equipped trucks to avoid damages
Some drugs require specific temperatures, and failing to adhere to these particular temperatures can damage them. Similarly, something like a dialysis machine must be stored and handled with care, or it may be damaged. As a result, last-mile delivery companies must ensure that their trucks are properly equipped to transport medical products and that their drivers are well-versed in proper handling.
3. Total visibility
As a medical courier company, you'll transport medical specimens and devices; it then becomes critical that all parties involved are aware of the delivery status at all times. Every truck should be equipped with GPS so that it can be trackable.
4. Clean driving records
Unlike traditional couriers and delivery services, medical couriers must be certified, have a clean driving record, and maintain a professional attitude. According to the California driver's record system, a clean driving record is one that is free of accidents, moving violations, or point accumulation.
A clean driving record is important not only to your insurance company, but it may also be appealing to a prospective employer. This could make finding additional drivers difficult.
5. Performing faster and on-demand delivery
Patient requests and conditions, as well as changing care plans, complicate medical delivery schedules. Furthermore, new patients are frequently added to routes. All of these changes can be difficult for dispatchers or transportation managers to manage.
What Will Be the Cost of Launching a Medical Courier Business?
Starting a medical courier business can cost between $13,000 and $40,000. Costs include obtaining proper certification, software, a website, a truck, and marketing expenses.
| Cost | Range |
| --- | --- |
| Certifications | $100-$200 |
| Set up business | $100-$500 |
| Insurance | $500-$2000 |
| Truck | $10000-$30000 |
| Website | $1000-$3000 |
| Digital marketing | $1000-$3000 |
| Courier software | $300-$500 |
Get Upper for Performing Medical Courier Deliveries
Just like all delivery businesses, medical courier services also thrive on efficiency. Creating an efficient plan for your deliveries may take up hours. But if you are a small or medium-sized business with limited resources, you may not be able to dedicate so much time and effort in planning routes.
We, at Upper have come up with the all-in-one software that will not only help you increase efficiency but will also reduce operational costs and planning time. Here is how Upper would be a great fit for your business.
Optimized routes

Upper has a powerful route optimization algorithm that removes all your planning and delivery stress. With just a few clicks, you can plan the delivery routes for multiple deliveries.

Upper will help you utilize your resources to the fullest and divide the deliveries among the drivers efficiently. By doing so, it will allow you to make the highest number of deliveries while reducing fuel costs.

Priority and service time windows

As a medical courier company, you will not be required just to deliver medicines but also medical equipment, medical samples, medical specimens, and other healthcare-related products.

Transporting medical items will always require you to follow strict time schedules. We at Upper understand the urgency, and our software allows you to set priority for the deliveries, so the urgent deliveries are prioritized. A specific service time window can also be set for the deliveries.

Route scheduling

Upper's has an easy-to-understand user interface that helps you to schedule routes months in advance. It will boost your operational efficiency and help you plan for the days ahead.

Also, the software will detect duplicate stops and help you plan efficiently, so you don't use multiple drivers for the same stop. This will help you make more deliveries in a short time.

Proof of delivery

You can use Upper to get the proof of delivery. The proof can be a photo of the order delivered or the client's signature. This feature allows you to not only get real-time data regarding the deliveries but also remove the need for manual delivery paperwork.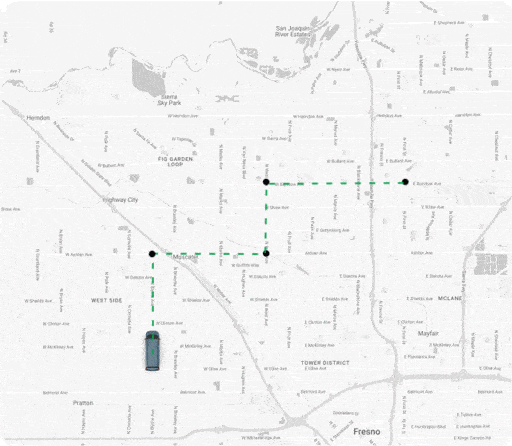 FAQs
Medical couriers are not required to have a bachelor's degree or be certified as medical couriers but must have a high school diploma. On the other hand, a college degree in medicine will give you a distinct advantage because it will allow you to understand medical terminology better. A medical degree will help you communicate with nurses, physicians, and lab technicians.
You can cold-call skilled care facilities, medical offices, and medical supply businesses. You can even network with healthcare professionals and offer your services to nonprofit and national organizations that serve the elderly and disabled people, as well as individual clients, pharmacies, and even nursing homes.
In California, the average annual salary for a medical courier is $33,000. Medical courier salaries in California range from $19,500 to $58,500, depending on a variety of factors such as skills, experience, employer, bonuses, tips, and more.
If you intend to run your courier business in the United States, you need the following legal documents:
Certificate of Incorporation Operating Agreements

Valid Driver's Licence

Business Licence

Certification Business Plan Courier

Insurance Policy Employment Agreement

Non-disclosure Agreement

Agreement for LLCs Occupational
One of the most common mistakes medical courier companies make is failing to stay current on the latest regulations and requirements. Another common error is failing to properly advertise the business or failing to have a good website. Finally, another common blunder is failing to use software to plan and optimize routes. This can result in inefficient routes and increased delivery times.
Conclusion
Establishing a business from scratch is arduous, but you will reap rewards once you get off to the right start. Study the different marketing strategies used and develop the most suitable and best market strategy.
Planning and optimizing the delivery is a major part of your medical courier business. This is where Upper can help you reduce your stress so you can focus on expanding your business and reap the profits. Upper assists you in optimizing delivery routes so you can fulfill more deliveries and improve profitability.
Sign up for a free 7-day trial on Upper and find optimized routes for your medical courier service.