Last-mile delivery gained its actual popularity during the pandemic. As soon as customer expectations changed, the delivery trends upgraded accordingly.
The last-mile delivery market is vast.
The market statistics show that it was 108.1 billion US dollars in 2020. But the growth has been rapid ever since and is expected to reach 200 billion US dollars by 2027.
Interestingly, the rapid change in statistics was so drastic that this shattered the whole market despite the growth.
Only the businesses that managed to upgrade according to the changing trends survived.
The lesson to learn from this is to stay updated with the changing market trends and keep an eye on the statistics.
Here are all the latest last-mile delivery statistics to consider in 2023 to keep your business updated.
Last-Mile Delivery Defined
Last-mile delivery refers to delivering products from the nearest distribution hub to the required address, avoiding any time delay.
Businesses that require instant delivery, such as food delivery businesses, enterprise supply chains, and businesses that promise faster delivery than the normal delivery pace, need to understand and implement the required last-mile delivery statistics.
The Last-Mile Delivery Market Today
The global last-mile delivery market is vast. It is segmented based on:
The service provided
The vehicle used
The delivery region
Delivery time and methods
Final mile delivery market has been growing rapidly. A sudden shift in market trends and customer expectations has led to a drastic shift in the market trends, making it difficult for the last-mile logistics to cope.
To make it easier, here are four major statistics to be considered by any company providing a last-mile delivery service.
1. Market size for final mile delivery
The market size of final mile delivery has taken a giant leap.
An example of North America can be considered. In 2018, the last-mile delivery market was sized at 31.25 billion U.S. dollars. From 31.25 to 51 billion U.S. dollars, tremendous growth has been recorded till 2022.
This rapid growth is significant to the upgrades in the last-mile service.
The global parcel and express volumes have shown a major transition. The growth rate went from 4.3 percent in 2014 to 15.3 percent in 2022. This is a huge growth in the logistics industry.
Trends that caused this growth rate:
A reduction in the shipping costs affected the buyer's behavior.
From low shipping costs to provide free shipping, the e-commerce world went crazy.
Shipping is an expensive part of the whole supply chain, but to meet customer expectations, it was made free.
The demand for faster delivery transited into same-day delivery.
Fast and free delivery brought more leads to the businesses.
Hence a group of factors affected the last-mile logistics, leading to a transition in market trends, which caused rapid growth in the market size.
2. Last-mile costs
Last-mile delivery service is a big deal for the logistics industry because it takes a lot of time and money.
The costs involved in providing excellent last-mile delivery services are way too high. Hence managing the final mile logistics is important. Statistics show that the logistics market was worth 8.6 trillion U.S. dollars in 2020 globally.
The figures are expected to grow, and so are the challenges.
Last-mile delivery costs comprise the labor costs, fuel costs, cargo carriers' costs, and drivers' salaries. A failed delivery can add up to this already expensive process.
Trends that made last-mile expensive:
A shift from store shopping to ordering online.
The increased value of customer feedback made logistics work on their services.
Major companies came up with offers to allure their customers, making it difficult for small logistics to stand against them.
A drastic increase in online sales lead to a major improvement in the service of logistics providers, hence driving costs along.
Upgrading market dynamics made it difficult to cope with increasing costs.
Customer's expectations of getting fast delivery on all online orders.
Hence tackling the last-mile costs became a greater issue.
3. Meeting customer expectations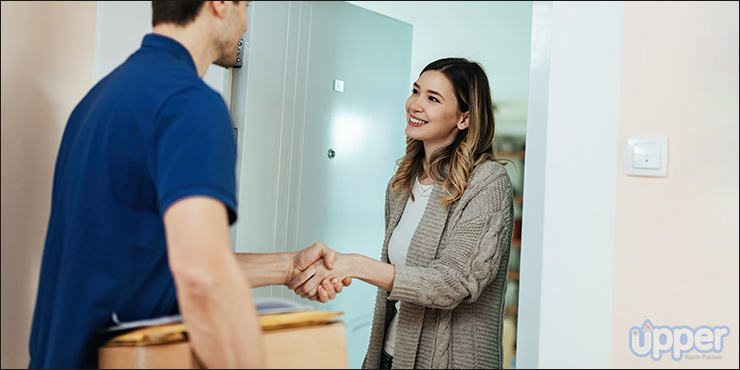 The major reason behind the growth of the e-commerce industry is that the consumers have shown a great shift towards the online market. On the other hand, the e-commerce industry has left no tables turned to ensure customer satisfaction.
The business-to-consumer track has constantly been upgrading. A lot has changed from one week standard delivery period to instant delivery to the final delivery destination.
This led to advancements in the last-mile delivery market. Out of this change in trend, addressing consumer demands has become the priority of delivery companies.
A 2017 survey conducted in North America and Europe concludes that about 73% of the e-commerce logistics focus on having better communication with their last-mile customers to improve their experience.
Hence the last-mile delivery industry showed this drastic change, and now they are adding upgrades to ensure they stay ahead of time to meet consumer demands more efficiently.
Trends that made consumer satisfaction so important:
To get more delivery points over the competitors.
Continuous rise in the online shopping demands during covid.
Growing demand for faster delivery services.
Drastic change in the lifestyle of the residents of urban areas.
Need to enhance service to ensure positive review sharing from customer to customer.
Increase in the total retail sale online.
Hence ensuring customer satisfaction to maintain the company's reputation became an important aspect of leading the last-mile market.
Importance of Last-Mile Delivery Statistics
It is good to know the statistics of the last-mile market, but it is even better to know their proper use to make necessary changes. Here are the pointers explaining the importance of last-mile delivery statistics:
Preparing database

Statistics can help you compare your company's performance with the market's growth to measure if you are making real profits.

The company's comparative database can be made by using the market analysis to track progress and downfall.

Statistics can also help the logistics to stay updated with the changing market trends.

Planning strategies

Smart last-mile logistics never take major decisions on getting influenced by the market hype. They dig deeper to understand the market to plan better strategies that work.

Because good market research can help you make wise decisions and figure out which trends have the chance of lasting for a longer duration and make you profits.

Sometimes the trends in the market are intended to bring more savings to customers than the logistics. So it becomes necessary to find out what works best for you.
Looking for an All-in-One Last Mile Delivery Solution?
Upper Route Planner is one of the most trusted last mile delivery solution on the market. With quick route planning & optimization to one click dispatch and paperless POD, Upper is there to meet all your needs
Try Upper Route Planner Now!

Upgrade to Meet Future Last-Mile Delivery Scenarios
The statistics stated above made it pretty clear that the global last-mile delivery market will take a giant leap. So it is important to upgrade your last-mile delivery services. 
Replacing traditional ways of management with the latest technological advancements in the area one can start from.
Now that your business has gone online, why are your management ways still traditional?
Last-mile delivery cost management has been a flaming topic for all last-mile logistics. Do you know what measure the successful final mile logistics took? 
They upgraded their management to final-mile management software and watched their business grow with minimum effort.
Here is how upgrading to service management software can help you manage your final mile logistics easily:
Cost-effective measure to tackle last-mile delivery challenges
Keeps track of your company's market growth
Keeps you updated with the last-mile delivery market trends
Keeps record of costs spent on fuel, transportation, driver, and almost every expense
Can schedule and reschedule tasks
Keep track of total retail sales
Provides real-time traffic updates and rerouting to make on-time delivery
Helps to cut costs by suggesting effective alternatives to last-mile challenges
Can reduce the workload of the time-consuming management process
Can help tackle the biggest challenges easily with effective measures
Hence having a last-mile delivery management software can create a lot of difference.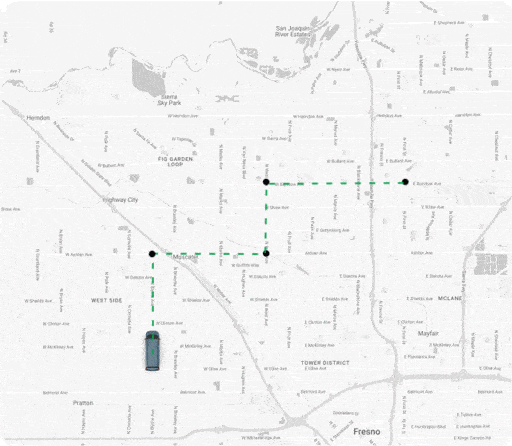 FAQs
The key problems making last-mile delivery a hard step to pass are:
Last-mile delivery costs
Lack of transparency
Failed deliveries
Wrong routing
Traffic congestion
Meeting consumer demands
The final delivery process from the distribution center or the facility to the end-user is last-mile delivery logistics. It allows the shippers to get more products delivered to the consumers faster and cost-effectively.
Last-mile delivery is inefficient because the challenges like the inefficiency of route planning, lack of real-time visibility, and inability to deliver same-day delivery make it an expensive step.
Yes, the last-mile delivery business is profitable as the rising consumer demand has increased the demand in the last-mile delivery business. It only needs proper management to make it efficient.
The challenges to implementing last-mile delivery are:
High cost of last-mile delivery
Supply chain management
Delivery fleet management
Route planning and optimization
Failed deliveries
Last-mile delivery can be improved by checking the delivery route and delivery drivers. A strategic way to provide the drivers with an efficient add-on through optimization software can help in enhancing the process.
Upper Route Planner at the Rescue
Upper Route Planner is powerful route planning software. It is the recommended delivery management solution for delivery businesses to efficiently plan and optimize their delivery routes.
Upper Route Planner can automatically optimize routes, considering service time, time windows, real-time traffic, and avoiding ferries, tolls, and highways.
With Upper Route Planner, companies can focus on the core business operations and cut down on manual planning and scheduling hours while the algorithm takes care of the rest.
So the next time you doubt when and why you need route planning, visit the Upper Route Planner website and get your answers.