Key Takeaways:
Setting up delivery zones, a delivery menu, and a delivery model are necessary before starting an in-house restaurant delivery service.
Establishing explicit delivery regulations and procedures, including delivery costs, delivery windows, and food standards.
Customers will be satisfied if the qualified drivers are hired for the delivery service.
To pinpoint areas for improvement and streamline delivery processes, delivery indicators including delivery times and customer feedback are tracked and analyzed.
Are you wondering how to start an in-house restaurant delivery service?
In-house restaurant delivery services are becoming increasingly convenient since they allow customers to order from their homes instead of having to physically visit a restaurant.
These services are beneficial, especially during the COVID-19 pandemic situation, and encourage people to explore menus of eateries they had never heard of before.
According to sources, profitability in the online food delivery industry is expected to reach $339,257 million in 2022. From family dinners and bars and cafes to grocery stores and supermarkets, an increasing number of businesses are opting for delivery.
This is your cue to invest in a restaurant delivery service in-house. It will help you to not only scale your business but also increase revenue sales.
Let's check out some of the prime benefits of food delivery services.
Benefits of Starting an In-House Restaurant Delivery Service
Access to complete control
One of the essential perks of owning an in-house delivery system is that you have absolute control over the delivery process, which helps you fulfill customers' expectations. By defining your own strategies and delivery standards, you can increase the effectiveness of your delivery operations with improved delivery staff management.
However, suppose there is a problem with route optimization or management. In that case, you can immediately increase the efficiency of your delivery operations by partnering with an advanced route management last-mile delivery software.
It won't affect your business in no manner. Instead, it will enable you to have total control over how the operations of delivery services are managed by streamlining your delivery processes with complete automation.
Provide better service for customers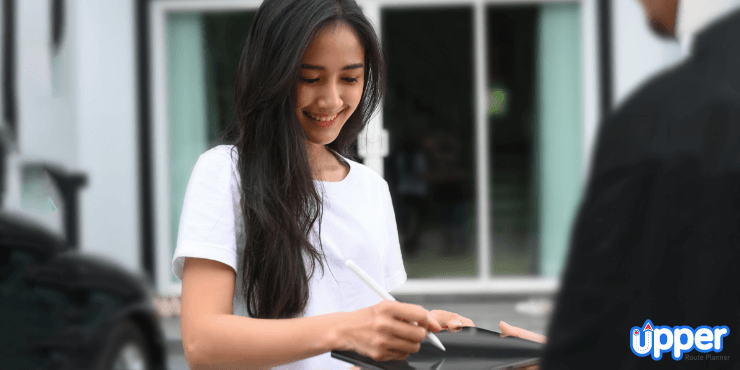 It is essential to provide your consumers with high-quality food delivery services at their doorstep if you want them to order from you again.
With an in-house delivery system, you can not only train your in-house delivery team but also design your own business model, pickup and delivery model, and delivery menu. Your in-house restaurant business has entire authority over the delivery experience, from taking orders to assigning the delivery drivers.
Your reliable staff members oversee the entire order procedure.
Since they are the ones who communicate with customers, you can be absolutely sure that they will provide the best services you expect.
If customers make special requests, your restaurant is better equipped to fulfill them. These strategies are most effective in improving the overall customer experience and retaining them.
Make higher profits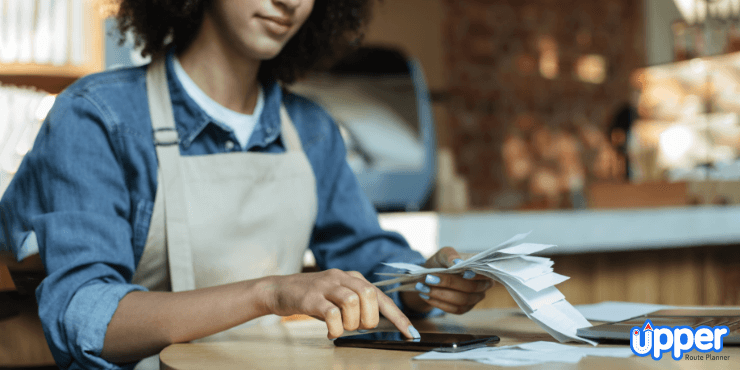 One of the benefits of the food delivery industry is that having in-house delivery services can dramatically increase your restaurant's revenue. Restaurants with an in-house delivery system stand to make more income and profit from every order. An in-house delivery system also eliminates recurrent charges and other hidden commissions connected with third-party services.
Although establishing a restaurant-owned delivery operation requires a significant investment, not having to pay huge commission fees to a third-party food delivery company can prove to be advantageous in the long run. Restaurants frequently have to revise online menu prices to accommodate commission fees for online ordering platforms, which dissuades customers from placing orders. Restaurants can offer better menu prices by avoiding the high percentages paid to third-party service platforms, making deliveries more appealing to potential customers.
Optimize delivery time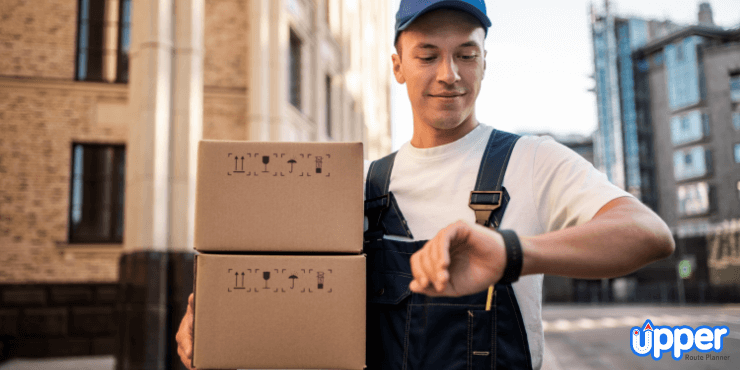 According to a survey, 73.4% of customers in the US consider the speed of the service an important aspect when requesting a food delivery.
When customers make orders via third-party apps of food delivery, the food delivery executives assigned by them could be juggling orders from multiple restaurants at the same time. This can sometimes result in delayed orders and tarnish a restaurant's reputation.
An in-house delivery driver, on the other hand, takes less time to fulfill the order because the order requests of customers are unique to a particular restaurant.
Restaurant management can directly assign a delivery executive as soon as the order is ready, thus optimizing the delivery window and maximizing the number of order requests fulfilled in a specific timeframe.
Eliminate the communication gap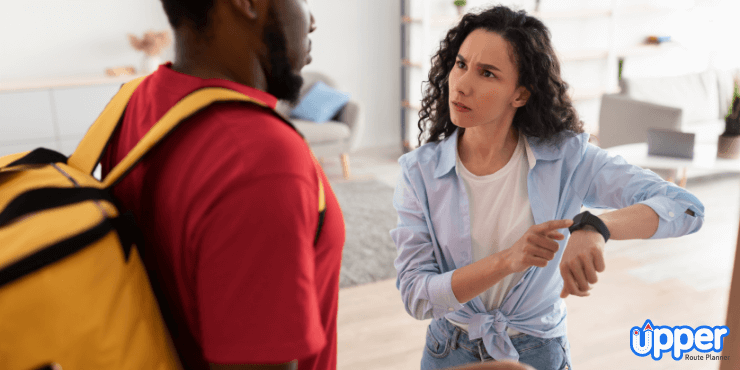 For delivery-only models, drop-off orders on the customer's doorstep is the only source of direct contact with them. By delegating this responsibility to a third-party service provider, you lose potential customer interaction and involvement opportunities.
One of the benefits of the food delivery industry is that if you choose an in-house delivery model, on the other hand, it will eliminate this risk associated with a third-party delivery company. From the point order for food is placed until it is delivered, the only people involved in the communication are your in-house restaurant staff and your customers.
Your restaurant is in a better spot to stay in touch with your customers throughout the order cycle. This facilitates gathering customer feedback and implementation of required changes easier.
As you must know, personal communication improves the customer experience. Therefore, using an in-house delivery system increases customer satisfaction while preventing potential communication gaps about orders and deliveries.
Now that you're aware of all the significant advantages, let's learn how to start an in-house restaurant delivery service effectively and efficiently.
Steps to Start an In-House Restaurant Delivery Service
Step 1: Create a physical delivery workflow
The effectiveness of your delivery process is determined by how efficiently you optimize your physical business operations.
It is absolutely essential to establish a certain area for delivery orders. Ensure this area does not interfere with the dine-in experience of your customers so that delivery drivers and restaurant workers do not get in each other's way on a constant schedule.
Minor setbacks and congestion mount up rapidly. You should also provide parking or a drive-through area where your company vehicles can be conveniently parked for delivery operations.
Step 2: Train your team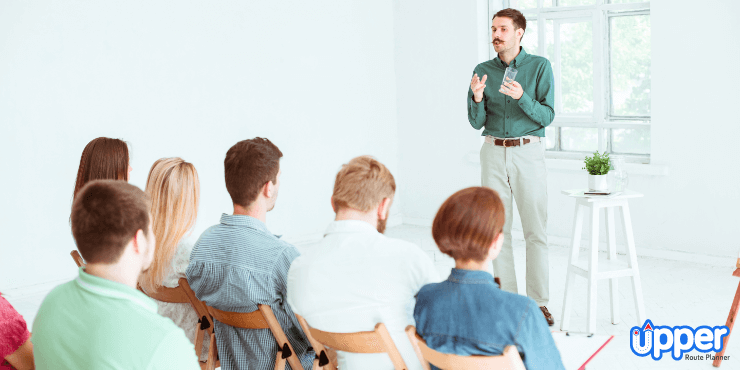 Whether you are employing new delivery drivers or putting current employees into delivery roles, you will need to train them on the rules and regulations of food safety. You also have to ensure that each delivery driver understands which tasks are their responsibility.
Explain to your in-house delivery team how to deliver orders without spilling them. Teach them how to load orders into their vehicles safely and pick up deliveries. Considering local food-safety regulations, you will have to establish whether delivery drivers or waiting staff should be in control of filling fountain beverages.
Step 3: Define your target audience
Your dining restaurant already has a customer base. Consider targeting the same customers for your delivery service since they are already familiar with your restaurant's brand and have a good connection with it.
Based on your research, determine whether you want to cater to other market categories. Make certain that the location where you intend to deliver has a significant number of potential customers. A suitable client demographic blend will include a combination of middle-class families, university students, and millennials.
You might also have to customize your delivery menu based on your target audience's tastes. Families might well be interested in wholesome meal options, whereas youngsters might be interested in low-cost meal and snack options.
Step 4: Market your delivery business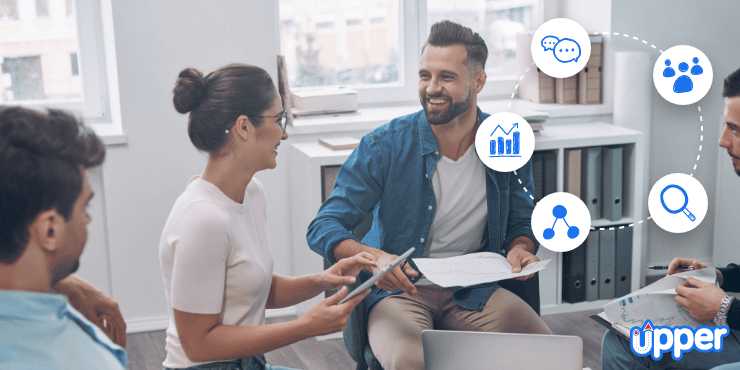 It is essential to let your existing customer base and potential customers know that you've started your in-house delivery food business. Promote your food delivery business through offline as well as online modes, such as pamphlets, posters, text messages, and social media posts.
Analytics tools can be used to create engagement strategies effectively, and social media marketing tools can be used to create, plan, and publish promotional content. You can also use SMS or WhatsApp campaigns to notify your customers about special deals, offers, chef's specials, and discounts.
Utilize software that provides digital marketing capabilities such as push alerts, SMS and phone marketing, loyalty campaigns, and email marketing templates at zero additional cost.
Inform customers about your meal preparation, cleanliness, and hygiene practices. Additionally, instruct your delivery drivers on how to interact politely with customers. Their punctuality and client service also help to market your business.
Step 5: Choose your software
You will have an in-house restaurant delivery business with explosive growth, provide a superior customer experience, and cut operations expenses such as delivery costs with a suitable online ordering software.
A robust delivery technology stack will often comprise a point-of-sale (POS) system as well as route-optimization tools. With a POS system that includes a digital/online ordering suite, you will be able to get your delivery business started quickly.
Step 6: Optimize delivery
How much effort and time do you currently devote to route planning for your deliveries?
Food delivery businesses require an appropriate delivery route planner in order to establish successful customer service efficiently.
Most food delivery businesses experience major difficulties such as discovering the fastest route, last-minute modifications, driver tracking, fulfilling orders in a timely manner, and logistics operations such as route optimization and turn-by-turn mapping.
By automatically calculating the most effective routes, route optimization software can help reduce planning time and training time for delivery drivers.
Businesses can provide a tailored customer experience by sending out delivery alerts with the estimated arrival time of their orders. A real-time order tracking link informs customers of the exact location of their order and when it will arrive.
Are you curious about where to find an ideal route planner for your in-house restaurant delivery business operations?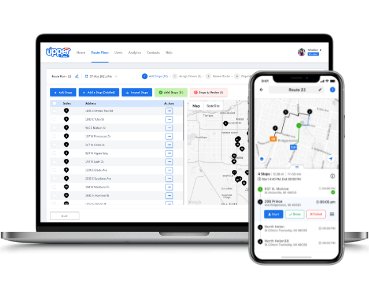 Upper Route Planner
A Simple-to-use route planner that every one is talking about.
Save up to 95% of planning time
Save up to 40% of time on the road
Plan 500 stops at once
---
FAQs
Third-party food delivery services collaborate with eateries to serve hungry customers. In contrast, restaurants employing an in-house delivery services model recruit their own delivery drivers or train current staff to deliver food.
If you want to scale your business, incorporating delivery service into your restaurant will give you a competitive edge. Note that providing delivery service can only help your business develop if you already have a loyal customer base.
While using a third-party delivery service is supposed to boost your sales revenue, there are some crucial risks to consider. In addition to third-party delivery drivers becoming involved in car accidents, customers can also suffer foodborne illnesses from foods that have been in a vehicle for a long duration.
When the COVID-19 pandemic struck, restaurants worldwide were forced to seal their doors and cease in-person dining. They had to rely completely on takeaway and delivery services to thrive.
As the food delivery trends grow, restaurants must increasingly rely on this segment of the business for revenue.
The most obvious factor for managing your own delivery is the expense. While third-party apps are certainly helpful, they significantly reduce your earnings. However, you retain control by keeping everything in-house.
You do not have to be worried about impolite or careless drivers who have no vested interest in maintaining your image. And while we are on the subject of branding, you can build your own distinctive packaging and promotion to increase your visibility even further.
In essence, with in-house delivery, you control the delivery process. With third-party delivery, you are letting another organization manage your customers' ordering experiences without your involvement.
How Can Upper Route Planner Help You?
Do you want to provide a top-notch delivery experience to your customer?
If so, you can achieve that efficiently and successfully with Upper Route Planner.
Upper Route Planner assists in-house food delivery businesses in optimizing their delivery process from planning to delivery. Improving the efficiency of delivery services improves not only the workflow for food delivery businesses but also the customer experiences.
Automated routing and optimization, delivery limits, and electronic proof of delivery make the entire delivery process easier for your drivers and dispatchers.
Finding the most efficient routes with Upper Route Planner will help you reduce costs on fuel expenses. Moreover, you will be fulfilling more orders, which will help you increase your businesses' profitability.
You can sign up for free today and witness how you can streamline your entire delivery process and, at the same time, boost the efficiency of your entire delivery team.