Ecommerce fulfillment is one of the most critical aspects of your business. You cannot meet customer expectations if your eCommerce order fulfillment process is not efficient.
This is because 73% of customers would be more likely to purchase an item if it included free shipping. Whereas 49% of customers abandon their shopping carts because of unanticipated shipping costs.
Therefore, no matter if you have a wide range of products and developed a sales funnel, your hard work will be in vain due to a lack of a customer-friendly fulfillment process.
Customer satisfaction and positive reviews depend on accurate eCommerce fulfillment. With eCommerce fulfillment services, your business will grow in a minimum time.
Let's understand eCommerce fulfillment service and how it can make your business successful.
What Is Ecommerce Fulfillment Service?
Ecommerce fulfillment is the process of getting your products to customers. It involves placing products in warehouses, picking up orders and packing them for shipment, and ensuring timely deliveries.
From the beginning, eCommerce fulfillment has been essential to your company's success. You might have served as your eCommerce fulfillment provider while filling boxes in your garage. Following business expansion, you will need additional resources to fulfill orders or outsource eCommerce fulfillment to a third-party fulfillment service provider.
What is the Process of Ecommerce Fulfillment?
Ecommerce fulfillment goes beyond picking and packing.
E-commerce sales are expected to account for 20% of total retail sales by 2024, and fulfillment will play a critical role in facilitating this growth.
Efficient in-house eCommerce fulfillment or a good eCommerce fulfillment service provider is essential for the smooth operation of your online retail store.
The eCommerce fulfillment process consists of four basic components:
1. Storage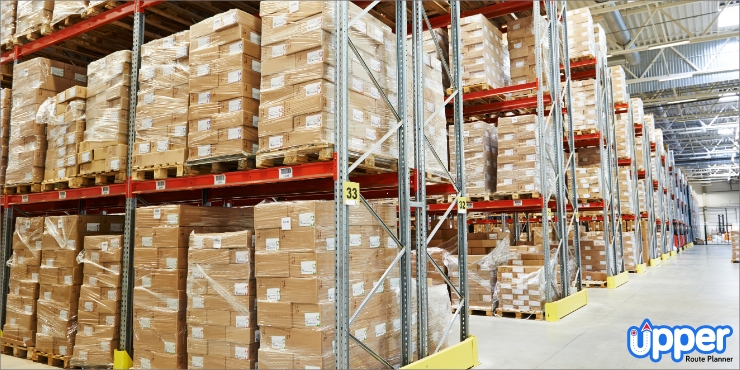 Inventory storage is the first step in an eCommerce fulfillment centers' workflow.
It refers to the fulfillment center's acceptance and storage of incoming inventory. Receiving and storing inventory also involves documentation that the merchant submits. This keeps everything organized for smoother shipping process.
2. Inventory Management
Inventory management is a systematic process for maintaining records of every product. It helps you identify which and how much stock you must order and at what time for optimum inventory levels.
For 24% of eCommerce respondents, inventory management ranks as one of the top three challenges in eCommerce fulfillment operations.
Implementing an inventory management system is crucial, and it coexists with inventory storage in the background.
Add Stock Keeping Units (SKUs) to your products to clear up any ambiguities. Additionally, check the goods to ensure they are in good shape. If something is damaged, reject and replace it.
3. Order Fulfillment
Order fulfillment is the responsibility of every e-commerce company. It includes the below components:
Picking
Picking is the first step in fulfilling an order. To do that, you need to look for the customer's ordered item in your fulfillment warehouse. Orders might include items from a single location or more than one location.
If you have a lot of orders, it is recommended to hire specialized staff to speed up the fulfillment process.
Packing
When shipping orders, you must package each item with care. Your custom packaging should reflect your brand image. Also, follow courier companies' regulations.
Your packages should be sturdy enough to withstand being handled by postal workers and other people in transit.
Shipping
Choose a delivery service to bring your product to a courier hub. Be prepared for shipping on time to prevent delays in first and last-mile fulfillment procedures.
4. Reverse logistics
Managing returns, or reverse logistics, is the last stage of eCommerce fulfillment. When you deal with returns, you can refund orders, and your inventory will be ready to be resold as soon as possible.
To make the refund process more manageable, set up a system that allows you to process refund orders and automate your Non-Delivery Report (NDR).
What are The Order Fulfillment Methods?
The three order fulfillment methods are third-party, merchant, and dropshipping.
1. Third-party order fulfillment
Under the third-party fulfillment model, you hire a third party for warehousing and eCommerce fulfillment services—to store goods, pick and pack orders, and ship them on your behalf. A reliable and experienced 3PL provider can help boost your business growth by getting you into multiple sales channels.
An eCommerce fulfillment services company has the capacity and logistical expertise required to scale quickly, enabling eCommerce businesses to increase their fulfillment capacity as needed.
Pros
Reduces eCommerce fulfillment cost and the delivery time as there are multiple fulfillment center locations

Outsourcing fulfillment to a fulfillment provider reduces the cost of leasing storage space.

Third-party logistics or eCommerce fulfillment companies provide the option of restocking returned items.
Cons
To cover the fulfillment services cost of the eCommerce fulfillment partner, sellers might need to ship enormous volumes.

Difficulty in finding a trustworthy eCommerce fulfillment provider.

Poor performance of third-party fulfillment services or eCommerce fulfillment company might harm your business.
2. Merchant fulfillment
If outsourced fulfillment is not for you, here's the next option. Merchant fulfillment is an eCommerce fulfillment solution in which the seller handles order fulfillment exclusively. The sellers (or eCommerce companies) store merchandise, pick and pack orders, ship packages to customers, and handle returns.
Pros
Sellers are responsible for the eCommerce fulfillment processes; quality and consistency can be ensured.

Ecommerce companies can conduct market research before expanding.

Businesses can ship perishable goods right away.
Cons
Time-consuming method.

Needs to invest in the storage space, often requiring you to sign a long-term lease.

Scaling on demand can be challenging.
3. Dropshipping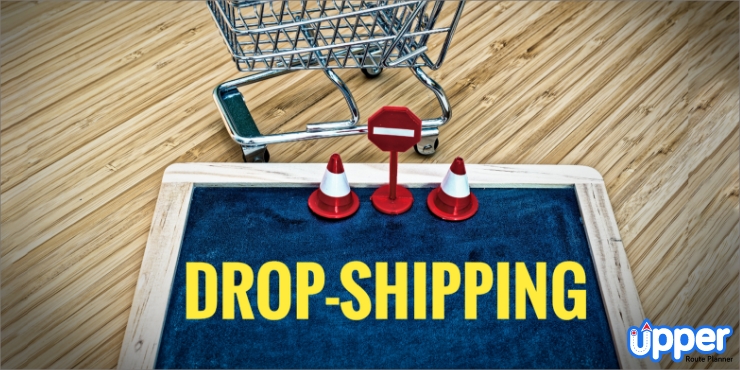 Among the several eCommerce fulfillment options, this method involves customers receiving the product directly from the wholesaler or another source without storing it in a warehouse.
Pros
Low start-up and entry barrier cost.

No need to rent storage space.
Cons
Extremely competitive market; the business may sell the same products from the same third-party suppliers.

Difficult in setting yourself apart from competitors.
Top Order Fulfillment Service Providers
Working with a fulfillment company can be difficult if you do not know where to begin. Here are the top five eCommerce fulfillment services to help you find the right one for your eCommerce delivery business.
1. WhiteBox
WhiteBox is an eCommerce company that provides end-to-end order fulfillment services. It takes care of everything between storage fees and shipping services on one platform. By eliminating various unnecessary costs, it easily ranks high on the list for small and medium-sized businesses. However, WhiteBox requires an initial $3000 onboarding fee.
2. Rakuten Super Logistics
If you're going for 3rd party fulfillment service providers, Rakuten Super Logistics is the best choice for your company's supply chain. They have 100% accuracy, next-day shipping, and a 1-2 day ground delivery network.
3. Fulfillment by Amazon
Fulfillment by Amazon (FBA) is the perfect fulfillment solution that gives you the resources, eCommerce logistics, and infrastructure to grow your eCommerce company. The highlight is that FBA gives you access to Amazon's giant network of 150 million sq feet of warehouse space, 250,000 full-time employees, and 170 fulfillment centers.
4. Red Stag Fulfillment
Red Stag Fulfillment is one of the top fulfillment company. Its warehouses allow you to deliver quickly and cheaply. They provide complete coverage of the U.S., making it easy to manage inventory and keep customers happy.
5. ShipMonk
ShipMonk is a third-party logistics services company that provides businesses with a reliable pack, pick, and shipping services.
Benefits of Ecommerce Fulfillment Service
It's ideal for eCommerce business owners to focus on their core business operations. The rest of your work will suffer if you also manage your shipping needs.
The following are some additional benefits of outsourcing to a fulfillment company.
1. Avoid long-term leasing
Many fulfillment companies offer flexible pricing. If you're going through a slow period or multiplying, they'll be able to adjust to your needs.
On the contrary, it takes more commitment to rent your fulfillment warehouse. Because you'll have to pay monthly rents and bills, invest in infrastructure, and hire full-time employees for your own warehouse.
2. Fewer resources
When expanding your business, it can be easy to forget that you need to hire more employees to fulfill and dispatch more orders. Hiring employees takes a lot of work, and managing employees takes even more time.
If you let an outsourcing company handle the fulfillment, you won't have to worry about hiring more employees to fulfill more orders.
3. Easy to deal with seasonal and sale (demand) fluctuations
When there is an order influx, you must recruit personnel to handle it, order more equipment, and lease extra fulfillment warehouse space. You'll have too many of these things even after the season is over, way more than you can afford to maintain.
By outsourcing fulfillment, an order fulfillment firm will keep everything under control during such customer demand fluctuations. You can relax and take advantage of the extra seasonal sales. You will work more in your organization if you don't have to worry about this.
4. Increased productivity and efficiency
You may have found that managing a company is far more time-consuming and complex than you anticipated. It is where outsourcing your order fulfillment services come into play.
By delegating this task to the professionals at an order fulfillment company, you can concentrate on running your eCommerce business and core business operations. And a third-party fulfillment provider takes care of order fulfillment. This adds to your productivity and efficiency.
5. Reduce costs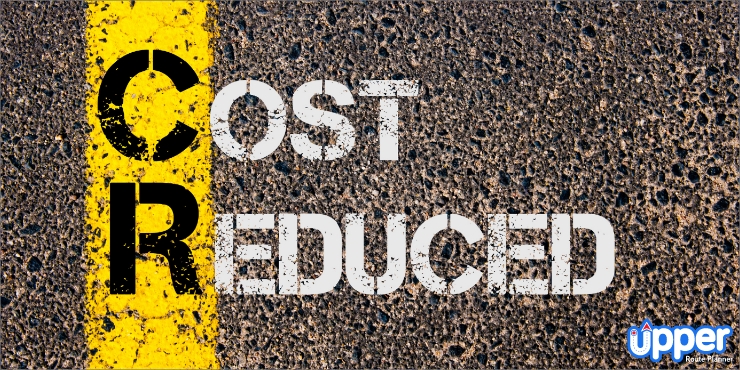 Using an outsourcing service can save you fulfillment costs and help you grow your business faster.
If they operate on a greater scale than you, you can save money on custom packaging and get shipping discounts by using their purchasing power.
Deliver Your Ecommerce Fulfillment Orders Using Upper
If you don't outsource fulfillment and decide to fulfill orders yourself, you will have to plan and optimize routes manually. The entire process is time-consuming and inefficient without a fulfillment software.
Fulfillment solutions like Upper's route planning and optimization software help businesses save 10 hours per week. It also helps get more deliveries done on time, which is excellent for the entire fulfillment process.
Upper eliminates manual dependencies by

automating the process of route planning and optimization so that businesses can free up more time.

Upper's carefully chosen transportation routes will ensure that you eliminate all delayed deliveries. The route planning and optimization software helps your drivers with the shortest routes as per driving preferences, time windows, and more.
Upper helps you reduce 40% fuel costs.

The software optimizes the driver's route to ensure that they are driving as efficiently as possible, helping you save money on gas and make more deliveries per day. This means more profit for your business.

With Upper, send ETA and delivery status to customers

. You can send

automatic notifications

, so drivers don't have to repeatedly try to deliver the same package, which happens when customers don't receive updated ETAs. This helps you cut down time and fuel consumption.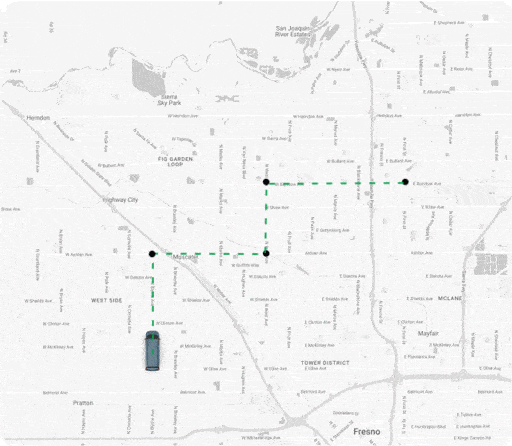 FAQs
A fulfillment associate is responsible for offloading stock deliveries, processing customer orders, and packaging orders for distribution.
The fulfillment process includes receiving, processing, and delivering products to customers. Fulfillment also includes the return procedure if the customer wants to return a product.
Shopify offers a variety of retail fulfillment methods, such as self-fulfillment, drop shipping, and partnering with 3PLs.
Direct order fulfillment is a logistics approach where products are shipped directly from the manufacturer or supplier to the end customer or retailer without going through traditional warehousing or distribution centers.
Conclusion
The first step is to zero in on order management and eCommerce order fulfillment strategy. Do you want to fulfill orders for your online store in-house or outsource the logistics? One of the best ways to boost your e-commerce business is by outsourcing your order fulfillment. It's a great way to free up time and resources. You will be working with an expert who can help you improve order fulfillment and resolve logistics issues in eCommerce.
But if you plan to do in-house order fulfillment, you should adopt the right tools. Just like planning and optimizing delivery routes with Upper will save you time and resources as well.
Get your free 30 days trial of Upper Route Planner and streamline your delivery operations.