Key Takeaways:
A distribution strategy known as direct store delivery (DSD) involves manufacturers or wholesalers delivering goods directly to retail outlets.
By offering prompt product replenishment, DSD can assist organizations in increasing the effectiveness of their supply chains, decreasing costs, and improving customer service.
To ensure prompt delivery and ideal inventory levels, effective DSD needs meticulous planning and cooperation between manufacturers, wholesalers, and retailers.
Route optimization, inventory management, and real-time tracking are a few examples of technological solutions that can help DSD operations operate more effectively and efficiently.
With the increasing demand for online purchases, running a retail business requires extra effort to hold its position in this competitive market. Because of this, companies are more focused on providing customer-friendly services. This is why most retailers switch from multi-stage distribution to a direct store delivery model.
Direct Store Delivery products contribute 52% sales margin at the store. Some habits retailers adopt such as reducing inventory costs, reducing delivery time-frames, and responding quickly to customer demands.
In this article, we will discuss below in detail what is direct store delivery DSD all about.
What Is Direct Store Delivery?
Direct Store Delivery is a distribution model adopted by retailers. Under this delivery model, retailers directly deliver to retail stores from manufacturers or suppliers instead of sending them to warehouses or distribution centers. It helps businesses to reduce labor costs, warehouse maintenance, and wholesale-retail distribution costs.
Direct store deliveries are a boon for retailers selling perishable items and having tight delivery windows for their products. This model is suitable mainly for pharmacy stores, convenience stores, gas stations, soft drinks & beverages companies, and organic food productions.
What are the Key Benefits of Direct Store Delivery?
Let's check out some of the benefits of direct store delivery DSD.
1. Effective handling of perishable and fragile items
The DSD model is adequate for perishable goods such as fruits, vegetables, poultry items, flowers, and bakery products that are time-sensitive and require careful handling. These are sometimes carried in special containers like wooden trays or refrigerated trucks.
Fragile goods like wafers, potato chips, and biscuits also need special care during packaging and shipment. With DSD, the time spent in the supply chain is reduced, giving longer shelf life to perishable and fragile items.
DSD channels are the most popular in the food, beverage and grocery industry where the risk of damage to these items is reduced. Thereby improving the efficiency of handling the goods at grocery stores.
2. Minimized labor and logistics costs
With a direct store delivery DSD program, consumer products are neither transported to nor stored in a warehouse or distribution center. This cuts your logistics costs since you don't have to spend money on transportation expenses (including gas or driver wages), or on renting, maintaining, or staffing a warehouse.
Hence, it cuts down the costs involved in logistics and the overall transportation expenses including store labor costs. On average, 25% of labor costs are saved using the DSD model.
3. Quicker deliveries to retail stores
This model eliminates warehouses and distribution centers. It significantly reduces the overall time on the market and gets to stores faster. Consumer goods take less transit time to ensure a high rate of product availability.
It also helps the storekeepers to keep the inventory stocked up sufficiently at all times.
4. Increases customer satisfaction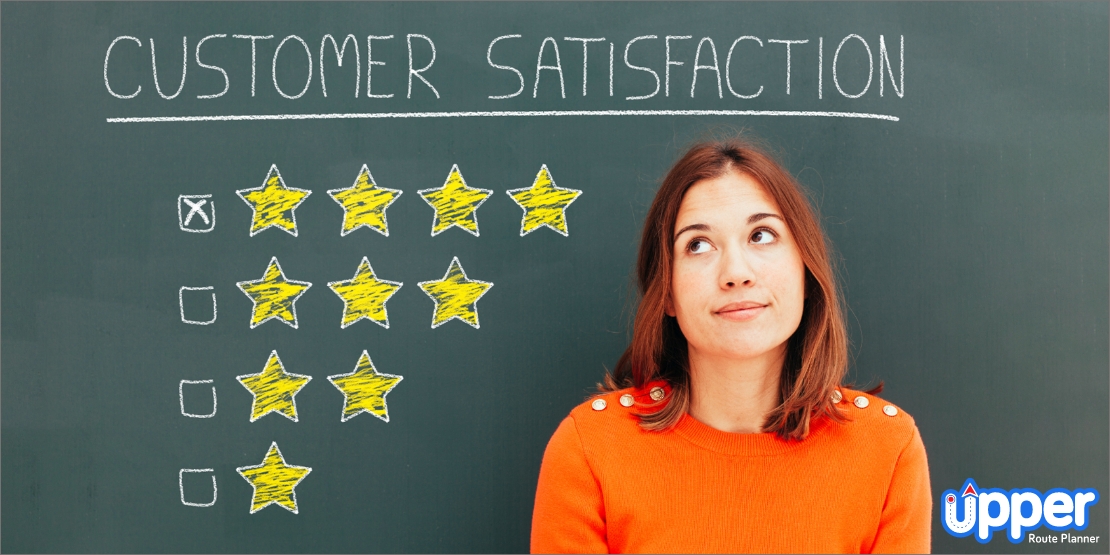 A valuable strategy for any business is to put its customers first. With faster and sufficient stocking at retail stores, customers are less likely to experience stockouts.
It helps customers to find the desired products more quickly, increasing customer satisfaction. This, in turn, results in a better customer experience and a more loyal customer base.
5. Long-lasting relationship with customers
This delivery method directly connects a brand to the retailers building a better relationship with the end customers.
For instance, when brands sell goods to retailers, it helps them to get the market insights like what the customers are purchasing more, the recent market & trends, and which product is not performing well in the market. This information helps the brand or business to make communication easy.
Moreover, they get an idea to strategize and sell effectively, considering better customer service and business success as a top priority. Hence, a successful brand-retailer association is established.
For any business, benefits and challenges both go hand on hand.
What are the Challenges of Direct Store Delivery?
You can find below the challenges for any direct store delivery.
1. Higher transportation cost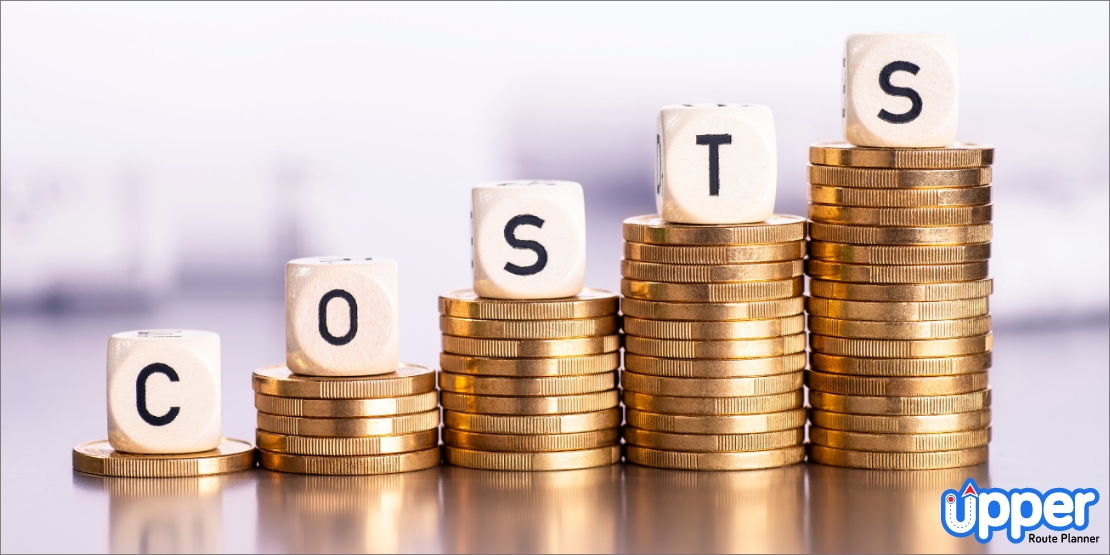 When any business adopts DSD, the supplier has to look after end-to-end shipping and transportation of the goods.
Although it is faster and more transparent still, the cost of transportation cannot be discarded. Known for the fact that it eliminates warehouses and reduces labor costs, but the overall supply chain's operating costs are still high.
2. Unexpected changes during the shipping process
Businesses new to this model find it difficult to accommodate real-time order requests or changes in the delivery schedules. As the market has become more complex and competitive, there is a need to increase operational efficiency as well.
The inflexible supply chain makes it difficult to find potential business revenue. Therefore, there is a need for tools that help to add transparency, convenience, responsiveness, and flexibility.
3. Lack of proper communication
It is challenging to connect the dots between the brands (suppliers), distribution center staff, and the retailer. Similarly, the lack of coordination on delivery status, product inventory, and pricing changes can be due to a lack of proper communication. This will heavily impact the profit margin of the company.
4. Difficult to manage and monitor fleets
It becomes difficult for a Logistics Manager to manage and monitor fleets running in multiple directions for retail distribution. They have the responsibility of delivery reaching the retail locations within the registered timelines, plus there should be no latency in the process. They also need to ensure that delivery staff perform their duties efficiently.
Additionally, manually coordinating with the on-ground staff and keeping records of delivery information can sometimes be inaccurate. Hence, there is an absolute need for a supply chain visibility tool to solve this issue for the suppliers.
For the success of DSD, it is important to work on the challenges and try to improve them.
How to Improve Direct Store Delivery?
Below are the ways to improve direct store delivery for many suppliers.
1. Set up Omni channel visibility
To improve and maintain direct store delivery standards, it is important to manage inventory, fulfillment & shipping, and order management in one place. It should also be required to collect details of all retail locations from all the sales channels.
The omnichannel visibility will help to monitor inventory across all the retail stores. This will help to find inventory turnover and average sales data for each retail store and collectively too. All this information will gradually help to identify the areas of improvement in the sale growth.
2. Optimize customer service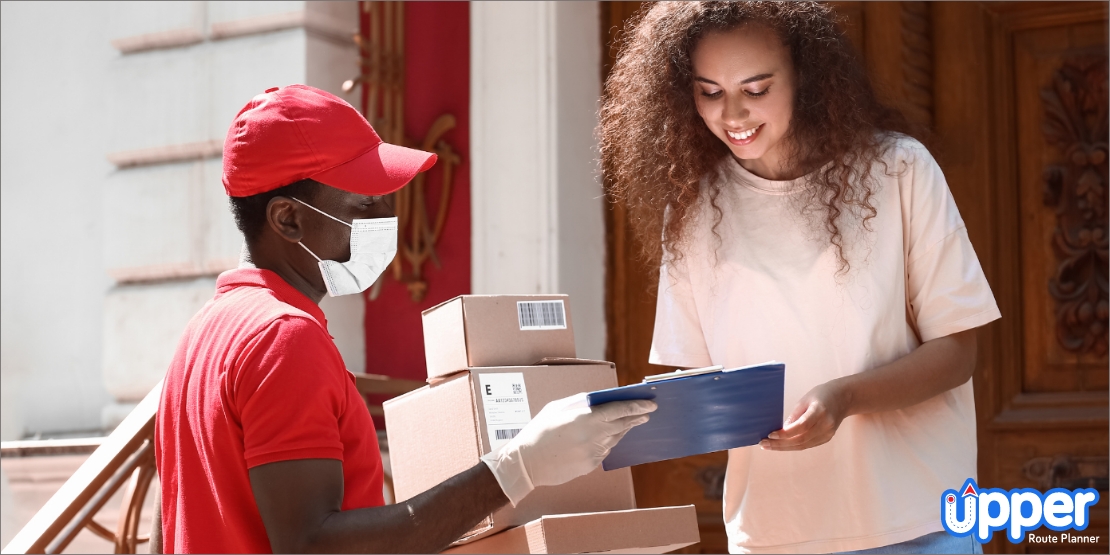 Good customer service and customer feedback are essential elements for any business. Customer service can be optimized by bringing a customer feedback system into the process. This will ensure that direct store delivery is effectively done and the orders are delivered to the customer's hands.
Working on customer feedback will help you to learn more about customer trends. This will provide a forecast of the customer's demand helping to manufacture accordingly.
3. Make sure your team is backed up with information
It is important to streamline every process for the warehouse or retailer's distribution center. There is a possibility of losing information even for a supply chain system. Therefore, to avoid any miscommunication or mistakes between DSD suppliers and retail stores, easy-to-use software can be utilized. This will keep all the real-time and updated data of both parties (Supplier and Retailer).
4. Use a transport management framework
A transportation management system helps to get full insights into every aspect of your supply chain. This system provides shipment optimization, visibility, and global supply chain access. It helps to reduce costs, improve efficiencies and gain a competitive advantage in the market.
This framework can help your business to ensure that you are being charged the correct rate, and optimize goods and routes too.
5. Focus on inventory management
For the DSD system, it is the sole responsibility of the brands to distribute the goods to retail stores and consumer markets. Therefore, proper planning and management of the delivery fleet are very important. This will help to smoothen the delivery process and make it more efficient.
Managing a delivery fleet may include information like how many vehicles are owned vs. how many are rented, as well as how to deploy them for faster delivery, and how to manage these vehicles after they hit the road.
These above things can help to improve your direct store delivery process. But, there is another distribution system called centralized distribution. So, let us find out how direct store delivery differs from centralized distribution.
How is Direct Store Delivery Different from Centralized Distribution?
In a DSD model, it is the responsibility of the manufacturer or supplier to deliver goods to retail stores. The DSD suppliers only need to handle the inventory management and shipment. They need to check inventory, and stock-keeping units, remove expired stocks, unpack pallets, and price.
In a centralized distribution model, the supplier representative (brand) will ship the products to a primary warehouse. From the warehouse, it is then transported to various distribution centers or directly to the retail shop.
It is a typical process wherein the store manager calls the warehouse to place the order. Then the ordered quantity is shipped from the distribution center to the retailers to fulfill their stock. In this model, it is the complete responsibility of the retailer to handle shelf inventory management.
When it comes to inventory management and delivery route planning, Upper can help you carry out delivery operations smoothly. Let's move on to find how Upper can be your go-to tool for performing multi-stop deliveries.
Utilize Upper and Boost Your Direct Store Delivery Performance
Upper Route Planner is an advanced software for delivery route planning and optimization. It offers automated route planning, route scheduling, delivery notifications, and proof of delivery, among its main features.
Being a direct store delivery driver, you can use Upper Route Planner to make on-time deliveries following the faster routes. The route planner helps you churn out optimized routes for your hundreds or thousands of delivery routes. Upper helps you reduce the overall transportation costs and increase profits for the business.
Upper's route optimization helps the drivers to complete the delivery within the deadline. With Upper, you can send delivery instructions directly to the drivers throughout the delivery process. It minimizes the time and effort required to ensure a great customer experience.
To explore more about  Upper Route Planner, start with a 30 days free trial.
Get Upper for Performing Direct Store Delivery
Don't spend too much time on manual route planning. Switch to Upper and get the benefit of fully automated process. Find the best routes for your delivery in just a matter of seconds.
Try Upper Now!

FAQs
It is a business process that manufacturers use to both sell and distribute goods directly to the point of sale. This includes market-related services like merchandising, equipment service, or information gathering.
According to the DSD model, a retailer is a buyer as the retailer purchases products from another brand or business that is the manufacturer. After the retailer purchases products, they can sell them to end customers at the retail store.
Retailers who have the following characteristics would benefit the most from the DSD model:
Major retailers with limited deliveries in a given time window

Large, fragile, and lightweight parcels that need to prevent damage in transit

Small retailers with minimal storage space that needs to be often restocked

Retailers with frequent deliveries like frozen pizzas, and alcohol
DSD will always be a need when the value of the products is dependent on their freshness. For example, bread, dairy products, and baked goods have a smaller window to sell. Hence, these products can not be kept in the retailer's warehouse for longer as they have a shorter shelf life and the chance of spoiling is also high.
DSD costs have also continued to grow due to new regulations and restrictions, retailer penalties, rising labor costs, and truck loading capacity.
Final Words
In today's retail world, there is an increased number of product choices, and hence it is becoming difficult to manage store-specific products. DSD allows smaller retailers to take charge of their growth. This model helps to increase sales, improve profit margins, and build customer loyalty with a better shopping experience.
If you are willing to launch direct store delivery, you can use Upper to schedule your multi-stop deliveries. This step will help you save more time as there will be no room for human errors and manual calculations. Hence, your delivery process will be simplified in such a way that you can carry out on-field operations with fewer resources. Book a demo with us to find out how much time and money you can save.