Key Takeaways:
Apple Maps, Waze, and MapQuest are a few Google Maps alternatives that have their own unique features and benefits.
OpenStreetMap is a free and open-source mapping tool that allows users to update and enhance maps.
Drivers can get trustworthy navigation through a number of GPS devices and apps, like Garmin and TomTom, without relying on a cellular network.
The best mapping tool to use will depend on the need and preference of an individual, such as if they require offline access, satellite imaging, or information about public transportation.
Google Maps is popular and widely used by people for navigation in any region. It accounts for over 154.4 million users every month. Delivery drivers who are new to their jobs mostly use the Google Maps app as a multi-stop route planner. As long as you only have a few packages to deliver, it is a reasonable option to go with.
But, if you are growing as a delivery service company, you can't predict how many stops you will have. Similarly, businesses that have larger delivery teams for hundreds or thousands of stops can't rely on such navigation apps.
So, it is best for you to look for a Google Maps alternative and make the switch if you really want to streamline your daily delivery operations.
10 Best Google Maps Alternatives
The following list contains Google Maps alternatives with highlights of the features along with the pros and cons.
1. OsmAnd
Ideal for: Small and medium-sized businesses
Available on: Android, iOS
OsmAnd is one of the best Google Maps alternatives that come with an offline mobile map. Due to its offline availability of maps, you don't need constant internet connectivity, and it can save a lot of data.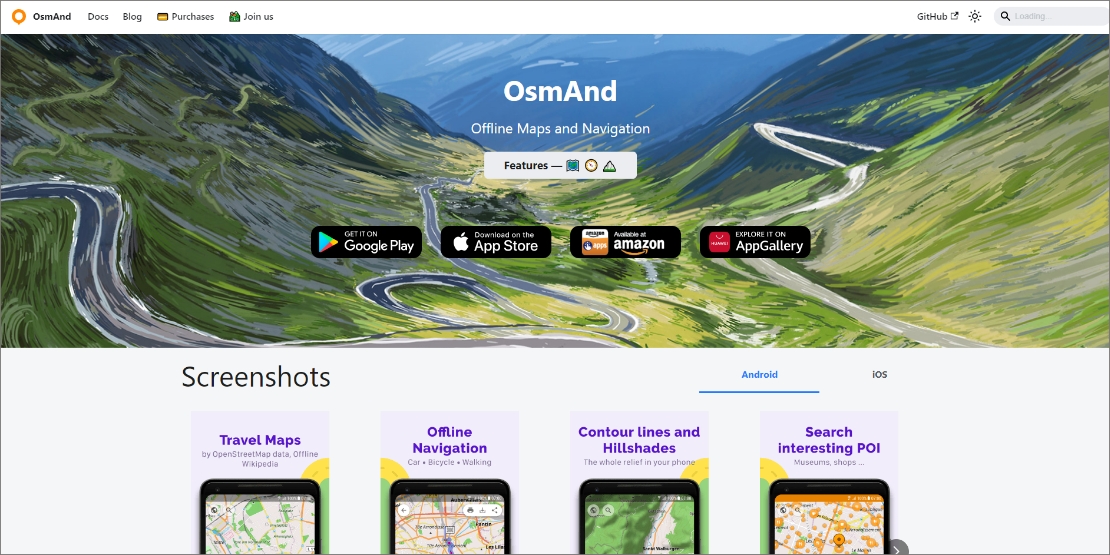 It gives the ability to easily divide things such as street lighting and toll roads into discrete variables like road quality and road surface. Along with selecting multiple stops, you can select roads you wish to avoid. The UI isn't highly attractive but can be customized by fine-tuning the elements that need priority while navigating.
However, to download map data for certain locations using the OsmAnd app, you'll need to download map data for specific locations. And the free version has a limit of downloading 7 maps.
Pros
Free to use
Provides offline maps
Gives frequent updates
Cons
Have to buy the premium version to download more maps
Mapping interface isn't that intuitive
Mobile app and website are not completely integrated
2. HERE WeGo
Ideal for: Small fleets
Available on: Android, iOS, and Web
HERE WeGo has about 37 years of experience among the other map apps. Although it isn't as well-known as Google Maps or Mapquest, it has covered over 200 countries over the years. You can switch to satellite, traffic, transit, or classic view within a few clicks.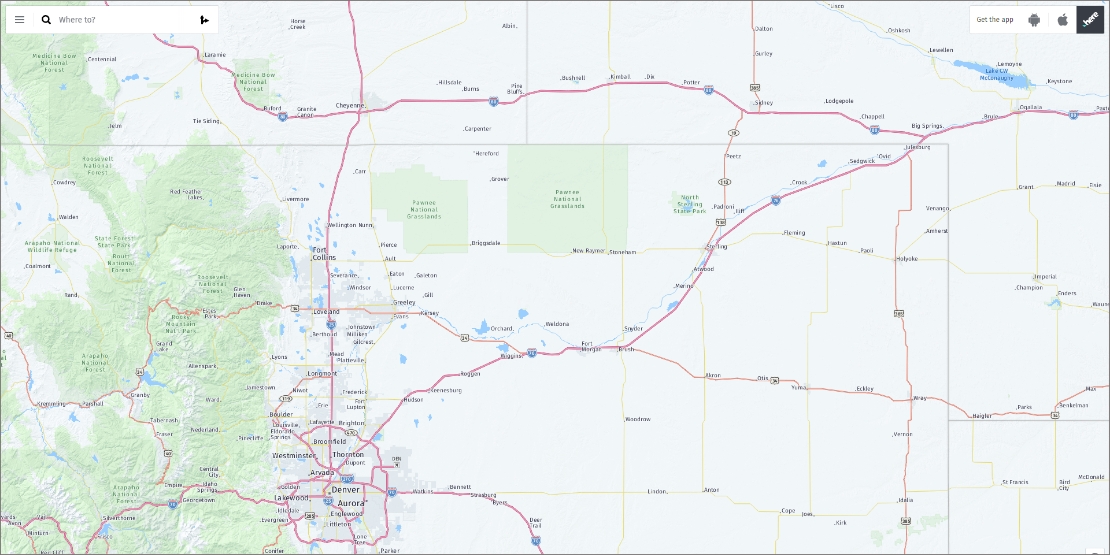 Starting with basic navigation features, HERE WeGo provides detailed routes and places to visit. It also provides up-to-date information and calculated costs of all the public transport links near you.
HERE WeGo offers offline access to maps, thereby allowing you to archive the map of a whole continent and giving you step-by-step info. Additionally, it also shows details such as police availability, construction sites, camera placements, and speed cameras.
Pros
Provides traffic data in a few cities
Clean user interface
It is cost-free
Cons
Has behavioral ads
No additional route planning features
Adding stops in the middle of a route is difficult
3. OpenStreetMap
Ideal for: Small and medium-sized delivery businesses
Available on: Web
OpenStreetMap provides an easy-to-use web-based mapping service. It comes with additional features that any other navigation tool may lack. You'll find different layers available, very accurate route planning, and detailed maps for your route.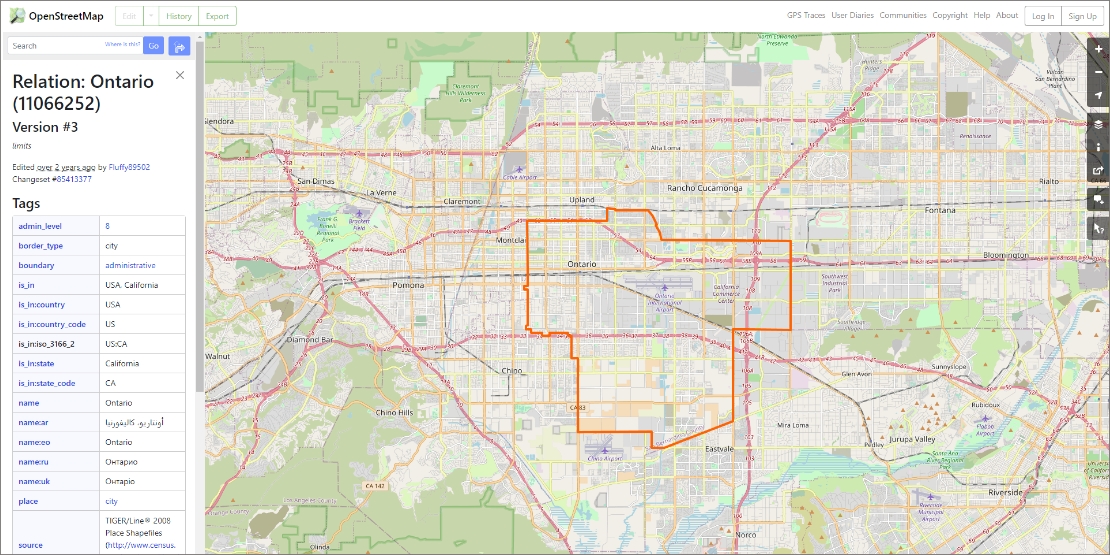 OpenStreetMap is Wikipedia for maps, wherein anyone can contribute to its extending database, which makes it open-source and crowd-funded. This web mapping interface is an excellent alternative to Google Maps for standard use.
It gives you the ability to download the map and save it on your phone after completing your search. You can refer to the offline maps later whenever needed. It won't track your data if you don't allow it.
Pros
It respects your privacy
Does not give behavioral ads
Free to use
Cons
No mobile app available
Provides data for a limited number of queries
4. Apple Maps
Ideal for: Small and medium-sized delivery businesses
Available on: Mac and iOS
Apple Maps has come a long way in offering handy features that have provided assistance to delivery businesses over the years. Many small and medium-sized businesses are using Apple Maps, making it one of the most thought-about alternatives to Google Maps.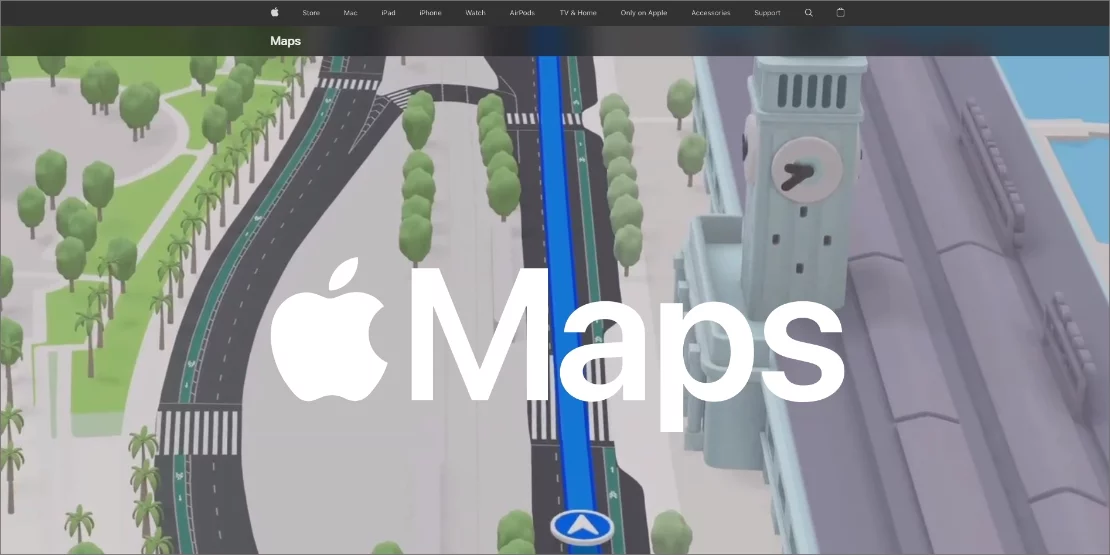 It allows you to save addresses, integrate priority stops, inform about traffic signals, and sync customer contacts to the addresses for easy communication. One of the awesome reasons why people choose Apple Maps is the privacy of data on the mobile app.
But a downside is that this map application does not allow customization of routes and that somehow impacts the overall process. Despite this limitation, it still serves as a better option over Google Maps.
Pros
You can download map data offline
Saves customer addresses
3D building views and maps
Cons
Offers weak map features compared to other map tools
No availability of route modification
5. Navmii
Ideal for: Commercial fleets
Available on: Android and iOS
Navmii is also one of the best navigation apps in the mapping world as it is loaded with advanced features. If you don't want to connect your touch-screen device to your car or commercial vehicle, you can simply download the app on your smartphone.
Along with providing drivers' behavioral analysis, it warns them about potential hazards like collisions and reminds them of speed limits. Packed with powerful AI-driven features, Navmii is by far better than Google Maps.
It also allows auto-rerouting when there is a change in road and traffic conditions. The detailed maps are greatly suitable for commercial vehicles and semi-trucks. Navmii's web mapping interface also provides personal and commercial support by adhering to data privacy standards.
Pros
Free to use
Great for both personal and commercial usage
Sleek design and elements
Cons
Slower updates compared to other map apps
The app often crashes when switching to other apps
Less intuitive search feature
6. Bing Maps
Ideal for: Big and small fleets
Available on: Windows PC
Bing Maps is one of the most preferred Google Maps alternatives, but not specifically for its route planning capabilities. This mapping software is used by small delivery businesses to plan accurate route directions mostly within the city or state boundaries.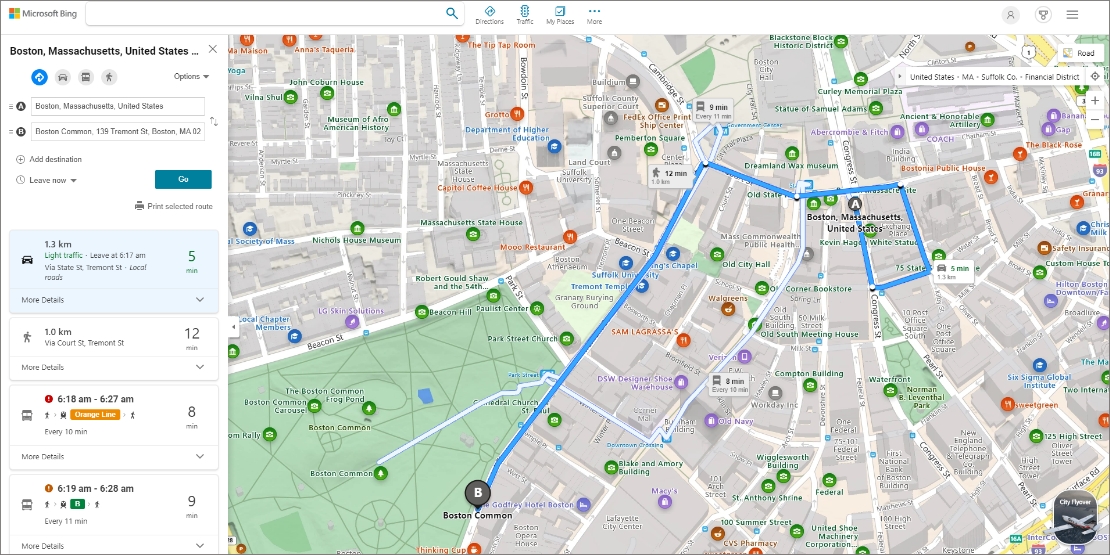 It offers a simple interface to add stops within a route. You can also print the map for your trip. However, you may need to have Windows 10 to download maps for offline usage. These must also be downloaded by drivers or businesses before starting the delivery journey.
Bing Maps route planner has some powerful features like traffic overlay and 3D views and hence came out as a strong competitor of Google Maps. Some extra features like aerial, road, streetside layers, and transit maps are also integrated into Bing Maps.
Pros
Comes with a clean user interface
Provides detailed maps
You can save places to your Bing library for future reference
Cons
Doesn't have a mobile application
Limited tools and features
7. Waze Maps
Ideal for: Delivery businesses of all sizes
Available on: Mac, iOS, PC, and Android
Waze is a popular route-planning application with the greatest user experience. It was purchased by Google in 2013. Waze Maps has an intuitive and interactive system that alerts your drivers about speed traps, traffic changes, congestion, and more.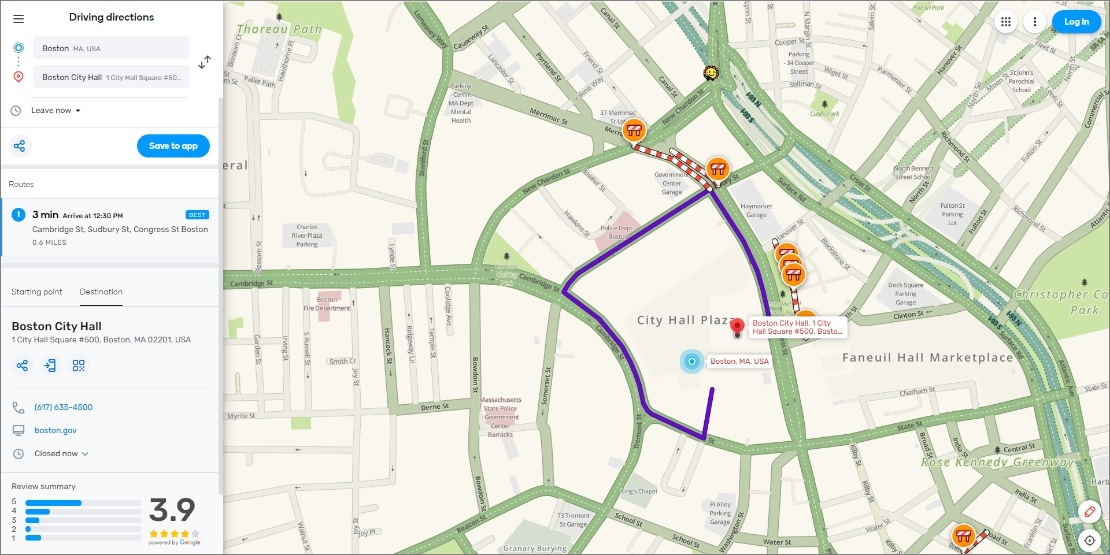 On Waze, you get shortcuts and adjusted routes. The road maps are created based on the road surface or road quality. The Waze mobile app is better than many other navigation tools out there. Moreover, you can integrate this with mobile music apps like Spotify to make driving an enjoyable experience.
Pros
Real-time updates through community data
Ability to track Waze user's location if permitted
Cons
Multiple stops can't be added
Has distracting ads
Less features than any other online map tool
8. MapQuest
Ideal for: Small delivery businesses and drivers with many stops in one day
Available on: PC, Mac, Android, and iOS
MapQuest route planner is one of the many proficient alternatives to Google Maps. It matches Google Maps' clean interface and offers you accurate navigation through the features like finding location through IP address.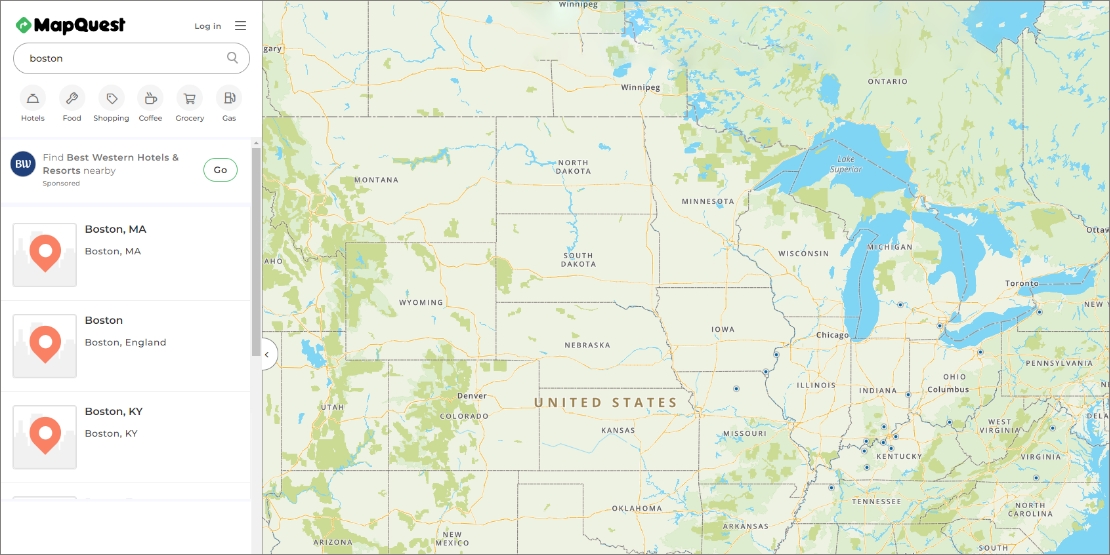 If your delivery business makes a lot of stops in one day, then you should know that MapQuest allows you to add 26 stops in a route. The route directions prepared by MapQuest are accurate and include distance, current traffic levels or current route conditions, and even the estimated fuel costs.
MapQuest helps to find the local transportation service available on your route. They use the latest technology to keep their application streamlined and responsive.
Pros
The interface is easy to use
Use of modern technology
Info about gas stations can be updated on the routes
9. Maps.me
Ideal for: Small and medium-sized delivery businesses
Available on: Android and iOS
Maps.me is another mapping app that enables you to navigate offline. This way, you can save your mobile data and use the map through your mobile. The web version also lets you choose from multiple categories and set filters to find your exact match destination.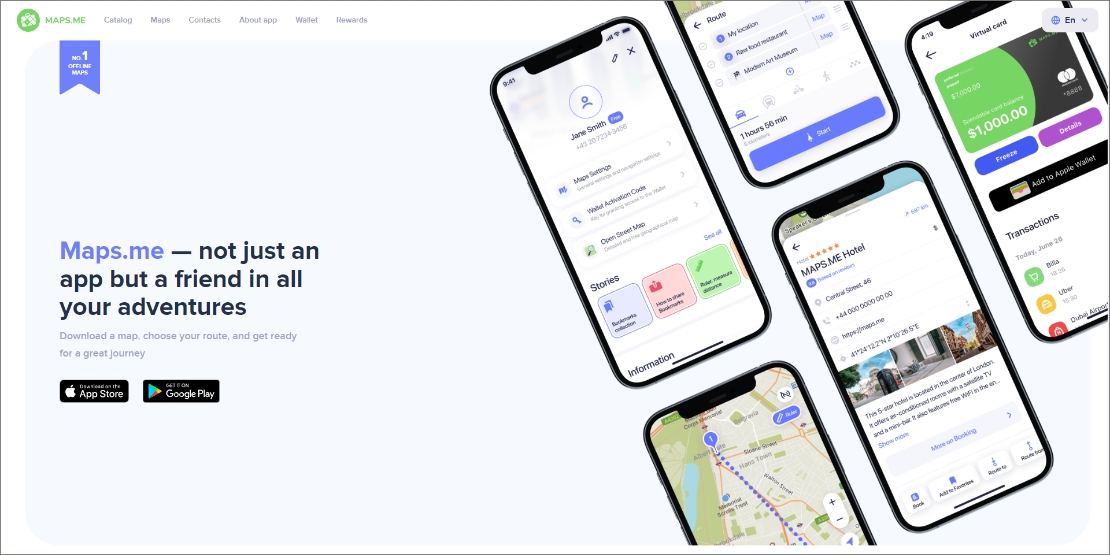 Apart from providing routes, it gives route names, walking directions, bicycle tracks, hiking trails, and footpaths for all the downloaded maps.
Maps.me also comes with subway layers, unlike most other apps. You can easily discover nearby businesses. However, you may be given the most comfortable routes, which can lengthen the driving time.
Pros
Indicates traffic information
It is free to use
You can bookmark locations and save them too
Cons
Isn't a good option if you want privacy on your data
Displays a lot of ads
Doesn't provide location by business name
10. Rand McNally
Ideal for: Small and medium-sized delivery businesses
Available on: Web
Rand McNally is one of the favorable Google Maps alternatives for truck drivers. It is popular among mapping apps, is user-friendly, and has many functionalities.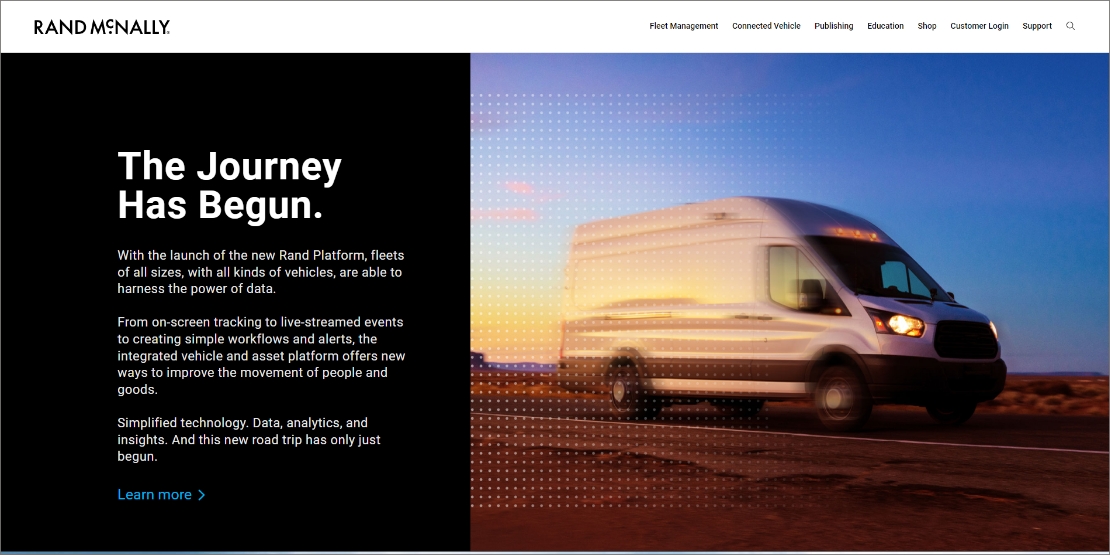 The availability of technology and additional business tools helps connect to the driving platform. Both Google Maps and Rand McNally are free to use. The detailed maps let you see unknown walking trails, tiny water bodies, and other important details.
You can use Rand McNally for planning routes to any destination. Moreover, Rand McNally lets you save locations to the library. The satellite view is also Impressive and quite useful.
Pros
Provides more detailed maps as compared to Google Maps
Comes with a simple and fast zoom tool
Cons
Doesn't have a mobile app
No layers such as transit or walking
Far fewer features than other online
Best Google Maps Alternative for Route Planning
Your delivery drivers may face a lot of difficulties like weather issues, traffic congestion, and other constraints even when they use an online map tool. So, you need the extra edge to move past delivery hurdles and reduce manual work. Using Upper Route Planner for your delivery service business can bring down overall delivery expenses and boost revenue.
Upper Route Planner
With route optimization software like Upper, you can skip ahead of manual work and find cost-effective routes in a matter of seconds. It comes with a map and provides live route directions to your drivers. They can also access maps offline through the Upper driver app.
Upper Route Planner can be used by courier drivers, last-mile delivery, meals delivery, newspaper delivery, and flower delivery businesses as an ideal Google Maps alternative.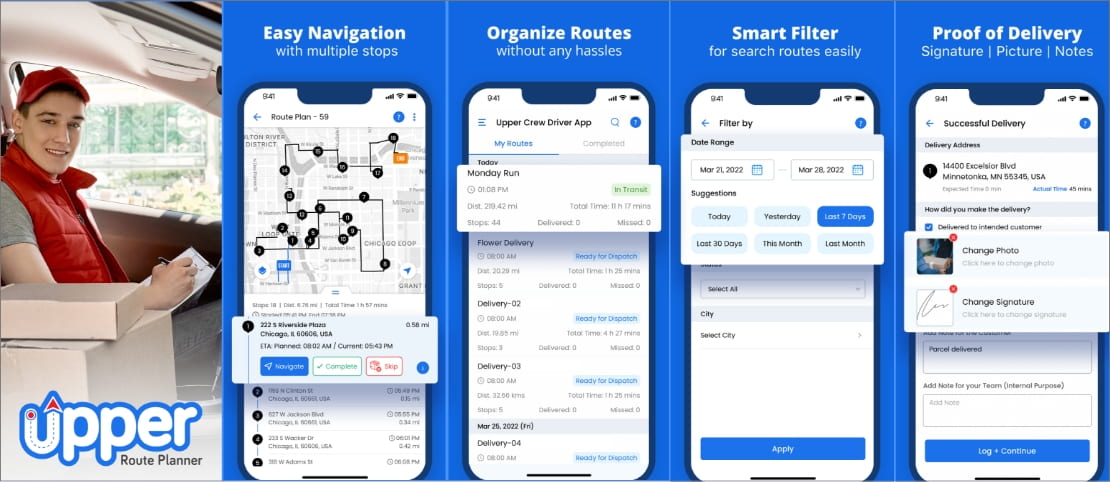 Unlike Google Maps, Upper lets you reassign routes to another driver in case a driver is unavailable. Additionally, the app is supported on both iOS and android phones. The purpose of Upper Route Planner is to map your delivery route and create an optimal sequence of all the stops in your entire delivery route. Thus, Upper is the worthy alternative option to Google Maps.
Upper route planner software comes with key features such as:
Excel import
Route optimization
Route planning
API integration
Immediate dispatch
Electronic proof of delivery
With all of these features and more, Upper intends to help delivery businesses complete more jobs in a day with proper optimization. In addition, you are offered a 7-day FREE trial of Upper Route Planner to test the features before making the purchase.
Generate Optimized Routes in Less Than a Minute
Using Upper Route Planner and take your route planning process to the next level. Upper is your one-stop solution to plan, optimize and dispatch multi-stop routes.
Try Upper for FREE

FAQs
Although Google Maps is known for its accuracy, it may still show inaccurate data. In such cases, you can take advantage of Upper Route Planner to get more accurate results. From planning routes to sending automated notifications, Upper keeps the data accurate.
Google Maps can eventually do route planning and give you an upper hand to add around 25 stops in a single route. You must follow a trick to get this done and add more than 10 routes to your single delivery route.
Referring to the above-mentioned alternatives, Upper Route Planner comes out on top. Being the best Google Maps API alternative option, Upper lets you integrate your system in order to transfer the delivery information. Extract your data, plan routes and optimize them with a few clicks using Upper.
Upper Route Planner is the perfect route planning app to streamline your fleet business operations. With one-click dispatch and advanced route scheduling features, you are sure to reduce hours of delivery route planning.
Conclusion
For a delivery business or individual drivers, it is very important to have planned routes to make all the assigned deliveries in a day on time. And there are several navigation services out there that offer faster route planning for various industries and business levels.
Google Maps has always been an easy-to-go option because new businesses do the least amount of research to count on available options against it. But a free tool will always limit you with the features it can offer.
Therefore, instead of using an ordinary app, choose a reliable route planner like Upper and stay on top of your business. Try a 7-day free trial now.