For the past couple of years, since the pandemic has hit us, we are adopting the new normal. People started working from home, e-commerce sales increased, and food delivery services were boosted. All of these have led to a boom in demand for delivery businesses.
According to a survey by Statista, the market size of the last-mile delivery business in North America was 31.25 billion US dollars in 2018, which is expected to grow to 51 billion US dollars by 2022. This clearly signals an alarming opportunity for new business owners.
If you are planning to establish your courier business and are seeking a guide on how to start a courier delivery business, this blog is for you!
Some Basic Details Before Starting a Courier Delivery Business
Starting a courier service business from scratch asks for many preparations. There are many steps between making a basic plan of different phases to implementing and establishing a successful courier business.
1. Find your niche
Courier business comprises many categories. It is not possible to provide delivery service for every category. So, it is necessary to find your niche before starting your new courier business in full fledge.
In courier business, there are many categories like:
Standard delivery
Same-day delivery
Overnight delivery
International courier
You can establish and grow your business focusing on any one category in the beginning. After gaining customers' recognition and having adequate funds and plans, you can start offering other categories also.
2. Make a basic plan
Establishing a courier service company from scratch requires a plan on paper and implementation ideas in mind. Having a plan can help you design your company's goals.
Some of the main aspects you should cover in your business plan are:
Target customer mass
Marketing strategies
Costs and pricing
Rules and regulations
Fund management
3. Make necessary investments
Before beginning any business, it is necessary to invest in different forms. In the courier industry, the most expensive investments are in vehicles and warehouses. You will need a warehouse to store and dispatch couriers from different centers.
In the last mile delivery business, vehicles are one of the vital needs. It is used to carry goods and couriers from one place to another. Different vehicles are used in the local courier business like motorbikes, bicycles (less preferred), and delivery trucks.
Workers' salaries should also be counted because it occupies a major part of your company's investment. Also, delivery people working are at high risk because of their job profile of traveling. So, it is preferable to cover your delivery vehicles with vehicle insurance and delivery persons with health & life insurance.
How Does a Courier Business Generate Revenue?
Courier business is profitable, but only if you strategize your business properly. To be precise, there are many business models to choose from depending on the mode of your services.
Business-to-consumer (B2C): This model allows you to deliver goods directly to consumers' doorstep. Most E-commerce businesses are in need of such delivery services, so you can expect a generous amount of revenue.
Business-to-business (B2B): This business model is one of the highest paying. All you have to do is deliver goods from one company to another, wholesaler to retailer, or manufacturers to local businesses.
Peer-to-peer (P2P): Here, your responsibility is to deliver goods from one person to another. But comparing operational costs to delivery charges, the scope of generating a good amount of profit is less.
Based on Subscription: This model allows customers to get services whenever they want at a one-time cost (Monthly/ Quarterly/ Yearly). Here profit margins vary from customer to customer depending on the number of orders.
Ways to Maximize Profits of Your Delivery Business
When the development phase of your business is completed, it's time to scale it and generate maximum profits from it. You should implement the following methods to generate more revenue.
1. Gain customer faith
Good customer service will lead to customer satisfaction and customer faith. When you handle your own business, you are liable to manage and modify the work operations. So, make sure your employees make fast deliveries, prefer minimal calling, be polite to customers and take care of customer relations.
Eventually, after some time, you won't need to promote your services as that job will be done by the customers only. Customers who are satisfied with your services promote your business directly or indirectly via their "word of mouth" and attract more customers.
2. Adopt route optimization
In order to fulfill fast deliveries, you need a route plan; if the routes are optimized, no hurdles can stop your business from expanding. Most courier businesses miss out on these simple steps. Route optimization is the process of designing cost-efficient delivery routes that take the least time to cover all the destinations.
Route optimization software like Upper Route Planner helps you optimize routes. Following optimized routes can help you make deliveries faster. In a nutshell, it directly reduces operational costs as fuel costs are reduced, and you can plan more deliveries in saved time. So, adopting route optimization software can directly boost your revenue.
Want a Perfect Companion for Your Courier Business?
Opt for Upper Route Planner and witness hassle-free business operations. Get a 7-day free trial today.
Start Free Trial

Starting a Courier Business in 5 Steps
When running your courier service business, you are your own boss. So, taking the necessary steps while establishing your courier company is important. Below are some of the steps you should not miss out on!
Step 1. Define your digital identity
Running any business in the 21st century without creating a digital identity will lead your business nowhere. Creating a digital identity includes a logo, taglines, enlisting in Google Business, and creating a website and social media accounts.
This helps you sustain in the market digitally and be in audiences' attention.
Step 2. Clear your legal formalities
Starting a courier service needs to clear a lot of legal permissions and paperwork. First, decide the ownership of your business, whether it is a sole proprietorship, partnership, corporation, or limited liability company (LLC). Get permissions and a business license from your local municipality.
Get to know your tax responsibilities, and don't forget to get a federal employee identification number (EIN).
Step 3. Recruitment and training
When you hire employees for your courier business, many aspects must be taken care of. Firstly, candidates should be interviewed and examined in a way that fits the job profile.
For example, if you are hiring courier drivers, ensure they have satisfactory driving skills. Candidates should have a clear road accident record and have all the documents ready.
Training includes package handling, customer behavior, delivery methods, basic etiquette, driving skills (for the delivery driver), decisive mindset, and teamwork. They should develop an attitude as if they are working for their own courier business.
Step 4. Develop marketing strategies
To develop a successful courier business, it is crucial to plan and implement different marketing strategies. Build your social media network on apps like Facebook, LinkedIn, Instagram, and Twitter. This will help you get to reach a wider customer base.
Also, focusing on print media will help you get the attention of customers unavailable on digital platforms. Print media includes newspapers, brochures, and pamphlets.
Make sure to use tools like Google Adwords and Search Engine Optimization (SEO) that helps you gain traffic on your website.
Step 5. Follow a checklist
In order to smoothen your business operations, it is necessary to keep a checklist of tasks ready. It helps you know your current and upcoming tasks to maintain work accuracy. This way, you can avoid procrastination on your important tasks. Not only these many tasks, but the checklist should also have all the categories important to your courier service business like legal, administrative, marketing, etc.
Checklist – 25 Steps to Get Started with Courier Business
Below is a checklist for starting a courier business.
Research for courier service business
1. Research the courier industry as a whole. Research about trends and opportunities, and choose accordingly where your business idea fits in?
2. Do a competitive analysis of courier businesses in your metropolitan areas that will give you an overview of how the market works locally and nationally.
3. Start talking to another owner who runs a courier business startup. Speak to small business owners who offer delivery as a service.
4. Talk to 10 customers who may want your services and do a customer discovery process with them. This will help you with practicing your customer service skills while defining your niche and overall business goals.
5. Create a competitor analysis spreadsheet. Create an excel where you compare all your competitors.
6. Figure out transportation depending on the delivery jobs you will do.
7. Looking into franchises – does this work for your business? Is this a good way for you to start a courier business
Business plan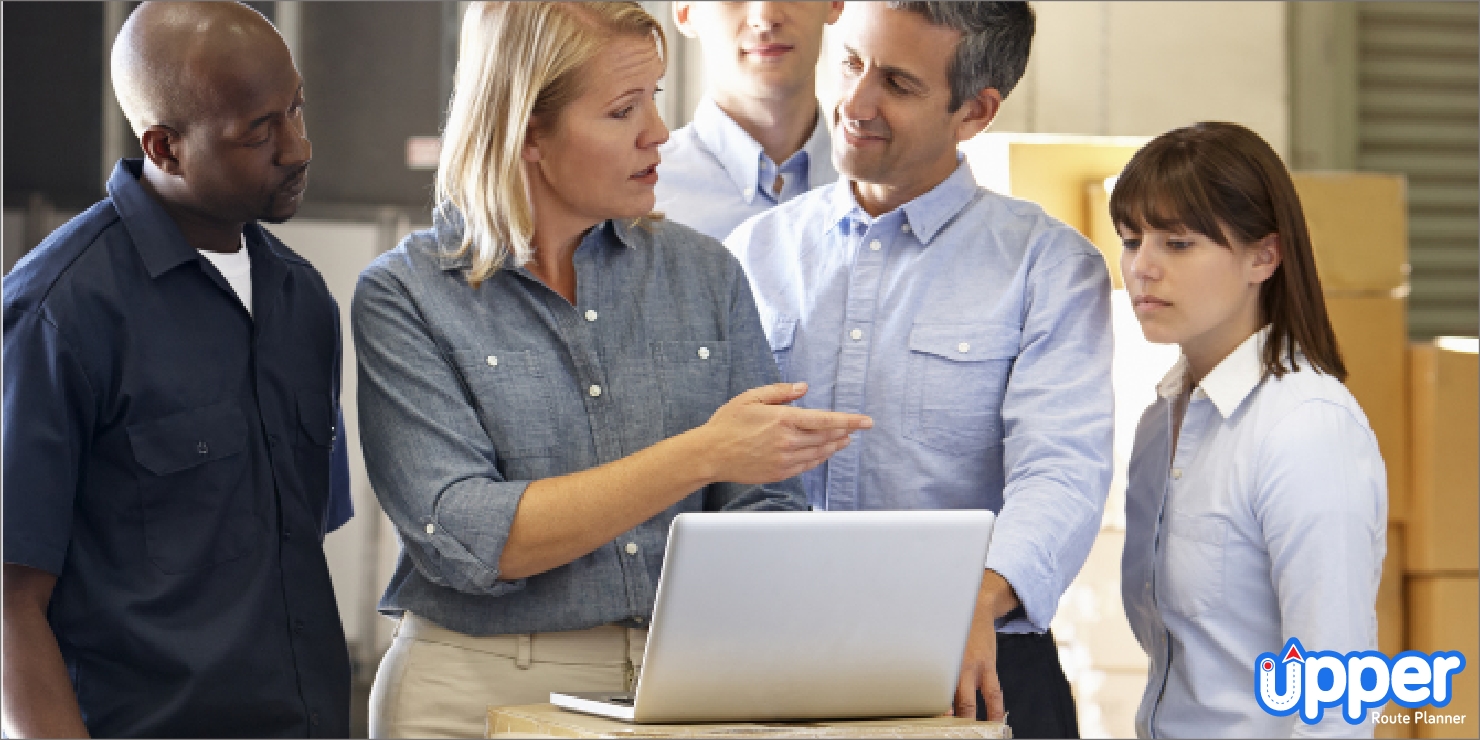 8. Choose the type of courier service business you wish to run. (errands, packages, shipments, etc.)
9. Choose your customers (or niche) for your courier service
10. Start thinking about your courier rates or pricing structure. Make sure that these courier rates flow from your research.
11. Write a full courier business plan – Make sure you have these sections – (financials, operations, marketing, sales, human resources)
Legal and administrative
12. Choose a new business name and check to see if the business name is not already taken in the registry of your jurisdiction or the secretary of state.
13. Get a tax identification number for your business entity.
14. Get a business license – all businesses need one! Additional licenses will be required depending on the size and type of business.
15. Get vehicle insurance for your fleet (important for the operation of your business!)
16. Choose your type of business (sole proprietorship, partnership, etc.). Try protecting your assets by forming a limited liability company.
Marketing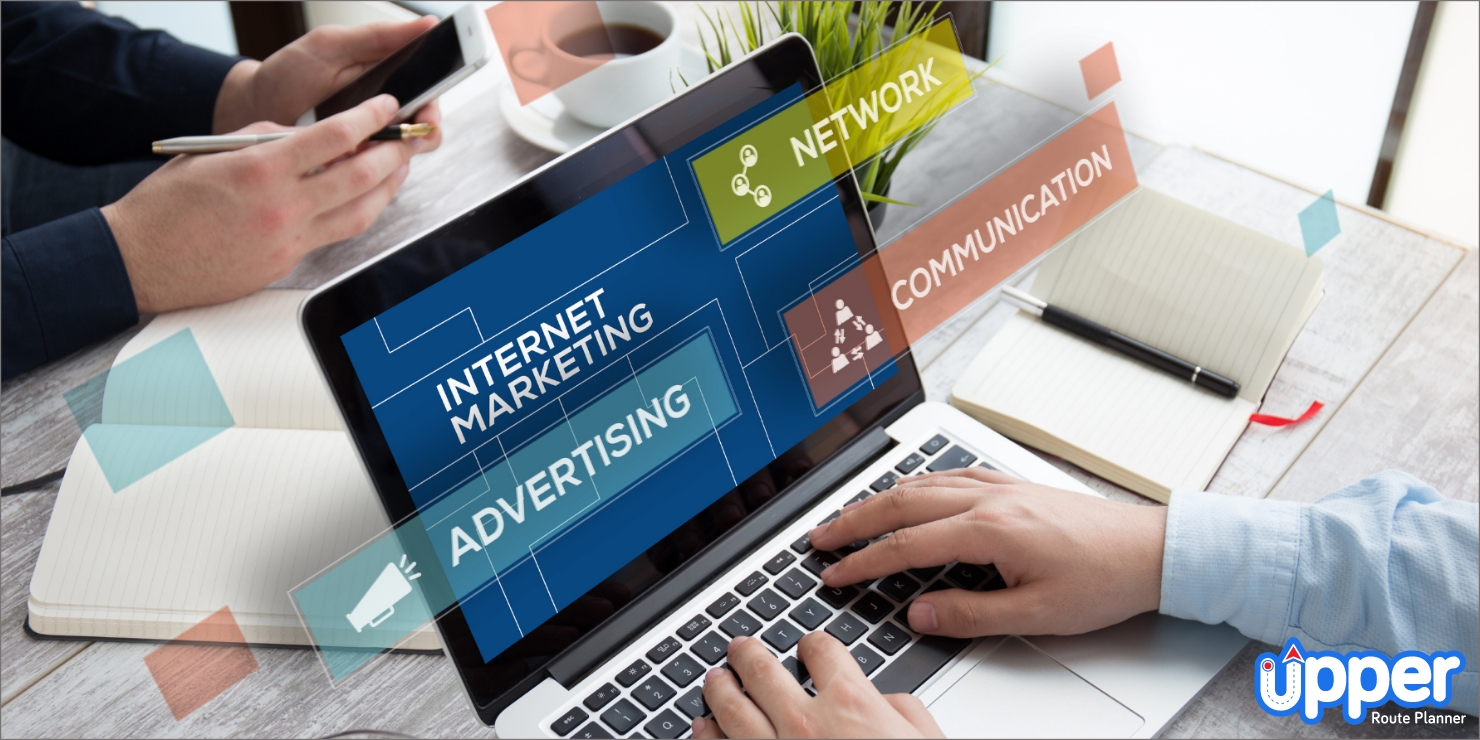 17. Choose your branding theme (color schemes, fonts, look and feel)
18. Get Business cards (many businesses offer these services online)
19. Create a website, get an email address, and have a social media presence for marketing-related activities. (again, many businesses offer a way to set up a website for your business)
20. Start making a list of prospective, repeat, and new customers or clients for your business and decide on a pricing structure.
21. Create an excel sheet or a CRM to keep track of customers. This won't be very pleasant initially, but all businesses generally agree that this is useful in the long run!
Getting set up
22. To start as a courier company (or any business for that matter), there are always things to do to get set up, like getting a computer or other equipment.
23. Get the capital (money) you need to start a courier business. Get a separate business bank account for business cash flow and regular business expenses, and loan approval.
24. From the information gathered in the research phase, choose a vehicle (box truck, hand truck, cargo van, motorcycle, etc.) that will be appropriate for your services and deliveries.
25. Ensure you have a great route planning tool or technology. It will determine how your deliveries will be carried out daily. We recommend Upper Route Planner as we think it's the best combination of ease of use, design, and value. You will need a GPS unit or tools that work on mobile phones to receive accurate pickup and drop-off locations.
How to Grow Your Courier Business Client List?
People are always finding a good courier service to get their delivery done. Any business values nothing if there are no clients engaged with it. There are ways to convert "service seekers" to "clients" for your new courier business.
Basically, you could target all the businesses or customers associated with your niche. For example, if your expertise is in food delivery, you can get in touch with all the restaurants and cafes across your city.
You can partner with all the restaurants or cafes and assign & manage your team of drivers accordingly. Creating a delivery route and managing your delivery drivers is not an easy task, though. If you are dealing with a number of drivers, managing all of them could be hectic.
To ease this process, Upper Route Planner helps you deal with all the managerial work of the courier delivery business. Using Upper Route Planner, you can optimize routes, assign jobs, dispatch drivers, track them, generate reports, and provide proof of delivery.
Also, you can grow your clients base by:
Social media marketing
Developing your website
Print media marketing
Sending email notification
Providing good customer service
FAQs
A courier delivery business is a type of service that ensures the transportation of packages, envelopes, items, and paperwork to customers in a customer service area.
Mainly there are 3 types of courier services:

Local courier – This category covers all the delivery operations across the same city.
Instant/One-day delivery – This courier is helpful for urgent deliveries. Their area of operation could be local, interstate, or overseas. Basically, all the time-sensitive deliveries are covered in this category.
Overseas courier – Overseas courier transports goods from one country to another. It is carried out by airways and waterways transportation facilities.
The average rate of a courier service differs area and distance-wise. You should calculate all the costs that are involved in delivering a courier. It includes the cost of fuel, wear & tear of the delivery vehicle, storage cost, and delivery driver commission/salary. The total would be your cost and then add charges compensating your profits.
Conclusion
Starting a courier delivery business and competing with other local businesses is not that easy. Starting a business from scratch and converting it into a successful business model requires a lot of preparation.
Along with efficient skills and plannings, it is necessary to use smart high-end softwares like Upper Route Planner. It eases your managerial work, helps you optimize delivery routes, and lets you stay updated with delivery status. Sign up free on Upper to optimize routes for your courier service.