After covid, there has been a massive demand for delivery drivers as people prefer ordering food online and shopping too.
As per a report, there are over 1,300,000 delivery drivers working in the United States. But not everyone works with maximum productivity because of some problems faced by them. There are multiple challenges that delivery drivers face, and it hinders their efficiency and workflow.
Highlighting one of the problems, the manual process during the package delivery takes 3-4 minutes from the delivery driver's total time.
So, let's discuss different problems delivery drivers face and figure out how you can avoid them with your on-ground delivery fleet.
6 Problems Your Delivery Driver Face
1. Vehicle breakdown
Imagine your delivery driver is on the move and in the middle of a busy city street, they experience a flat tire. It's the worst situation any driver could face during their work hours, but unfortunately, it can happen anytime and anywhere with your employee.
Maintaining and converting your vehicle into a reliable delivery truck is highly advisable to avoid further repercussions of a vehicle breakdown or even an out-of-control vehicle due to a flat tire. Converting your vehicle into a reliable vehicle can benefit you with less breakdowns, fast deliveries, and saving money in repair costs.
You need to integrate safety measures and mechanical kits to give your delivery person a helping hand in case of emergencies so that the deliveries are not further delayed in finding help on a road.
2. Bathroom breaks
When nature calls, everyone must adhere to the call. Delivery drivers work long hours, drink water or coffee, and naturally need bathroom breaks. You can help them avoid emergency stops or embarrassing accidents if they are prepared for bathroom breaks.
You need to plan your driver's delivery route considering the most underrated problem delivery drivers can face.
3. Taking too long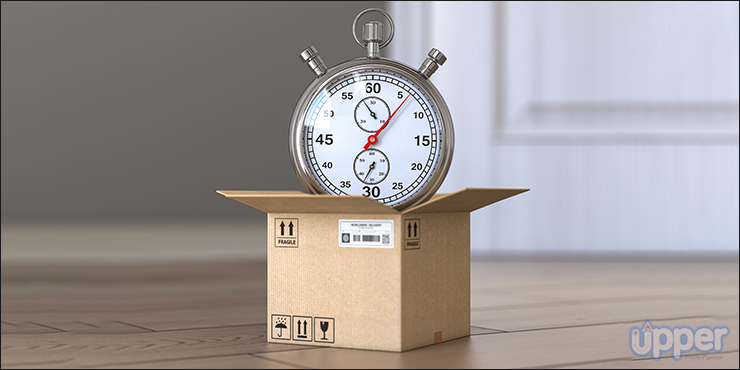 Quick delivery time is one of the critical motives delivery drivers want to achieve. Delivery drivers want to achieve quick deliveries, wasting minimal time to increase their incentives and help your business deliver a quality customer experience.
But with multiple delivery orders and the traditional routing process, things can get overwhelming for the delivery drivers, increasing the time for completing the delivery process.
You need to integrate robust route planning and optimization software to help you minimize the time on the road, shorten the delivery distance and improve the performance of the last-mile delivery.
If your drivers spend more time delivering the parcels, you'll increase the cost of delivery maintenance and fuel. Finding a dedicated route planning software can help you get the optimized delivery path that minimizes the headache of more extended time on the road for your route drivers.
4. Running out of gas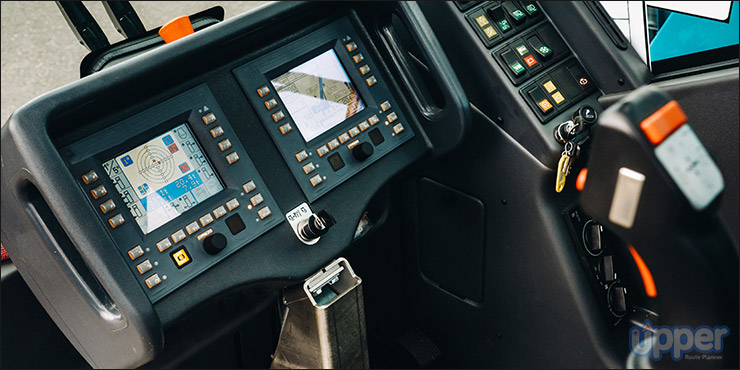 Running out of fuel can be a difficult situation for delivery drivers to deal with and come out of. It can cause delivery delays and decrease their productivity rate if gas station locations are not nearby. It can even lead to stress and cut the additional incentives of the delivery drivers for quick and quality delivery service.
Multiple reasons can cause a fuel run out, but an unorganized route planning process and no maintenance of the vehicles are some of the main concern of delivery drivers.
Also, if the driver gets stuck in a long traffic congestion or takes a longer route, they might face fuel shortage problems and miss out on the delivery schedule. An optimized and shortened delivery route for your delivery drivers to cut fuel costs and minimize operational costs.
5. Traffic Jams
If your delivery driver occupation follows a manual routing process, high dynamic traffic jams can increase the problems of your delivery drivers and decrease the efficiency of their work rate.
You need to integrate a dedicated route planning and optimization software to help you analyze the most efficient routes by checking the real-time traffic updates.
With the help of the route planning software, you can make instant real-time tracking updates on the delivery path and coordinate with your on-ground team to follow the shortest and traffic-free delivery path. Also, have knowledge of traffic patterns like increase and decrease in traffic during different time phases to avoid delivery driving in dangerous late-night traffic. So, avoid nighttime driving in nighttime traffic and know traffic safety laws in case of any mishap
It can be helpful in the case of bulk delivery orders where your drivers need to minimize the delivery time and maximize the delivery output.
6. No access to technology
No access to modern and advanced technologies means more challenges and troubles for your delivery drivers. With proper route planning, they could get lost during the process; they could end up at different location for delivery, increasing the inefficiencies in the delivery process.
From the planning to final delivery, you need to equip your driver with the modern technologies that can help to improve their productivity and minimize problems. These are the major post dispatch delivery problems your delivery drivers can face. You need to find the optimal solutions to such constraints because they can harm your business in multiple ways.
Disperse Your Delivery Problems Using Upper
Get rid of recurring delivery problems using Upper Route Planner. Streamline your delivery operations using tailor-made routes and wrap up your schedule early.
Start a Free Trial

Factors That Can Impact Your Delivery Business
1. Decreased efficiency
If your delivery drivers face problems with the delivery process, it leads to an unproductive work environment. Your drivers will not feel motivated to work and move forward to deliver efficient and productive results for your business.
Different vehicle problems and inefficient delivery processes can lead delivery drivers to leave their jobs and choose your competitors as their new workspace.
2. Minimal profits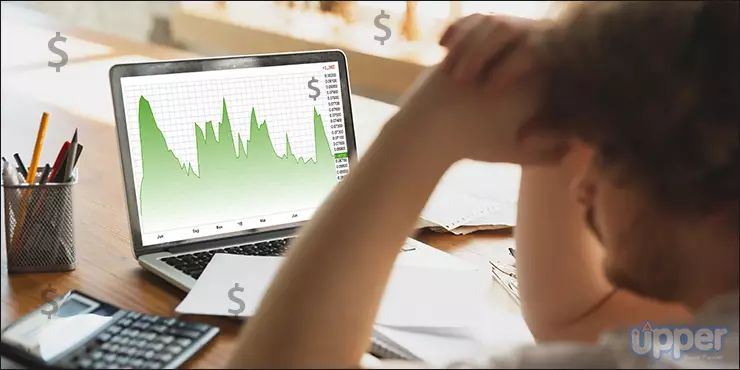 The problems delivery drivers face giving rise to operational costs, fuel costs, and other expenses that can degrade your profits. You'll not be able to scale your business to new heights and miss out on the rising opportunity in the online delivery business. Major losses can be faced by the courier companies because they get a lot of deliveries to complete on time and they rely on vehicles majorly.
You'll slowly run out of business with a steady decline and an inefficient delivery process; you'll slowly run out of business.
3. Poor customer experience
Multiple delivery driver problems can result in delayed and failed deliveries to your customers. It will result in a poor customer experience, and people will not associate with your brand in the future.
Your competitors will outshine you, and you'll be left high and dry with inefficiencies and problems in the delivery operations.
The negative word of mouth will surpass your marketing and branding tactics, and you'll experience a decline in your customer base. Slowly and steadily, you'll witness your business crumble just because of the problems faced by your drivers.
Being a result-oriented online delivery business, you need to take specific precautionary steps to solve the problems of your drivers, and dedicated route planning and optimization software can help you immensely.
4. Degradation of brand dignity
Facing such problems leads to delayed deliveries and the dissatisfaction among the customers starts increasing. It is tough to survive in the market if the customers are not in your favor.
Slowly, a wider audience will start facing the biggest issue with delivery services. Eventually you will end up getting negative reviews, online and offline. As a result, your brand's dignity will start getting degraded and it can affect your future business as well.
How to Overcome Delivery Driver Problems?
As we know, every problem comes with a solution, there are solutions for your delivery business problems. Here are the major solutions that can help you overcome the problems and get a positive impact in your business.
1. Ensure proper communication
It is crucial for your drivers to stay connected with you and keep you updated. Whether it is about the traffic or any technical failure. If you are updated about their real-time situation then you can answer the inquiry calls and provide necessary support to the delivery drivers also.
Proper communication between you and your drivers can be fruitful as you'll not be clueless about the delayed delivery, vehicle breakdown, unfavorable weather conditions, etc.
2. Maintain the delivery vehicles
Delivery vehicles are the most important assets in your delivery business. It keeps you going from places to places and helps you fulfill the deliveries as fast as possible. So, maintaining it is necessary because less or not maintained vehicles are most likely to break down anytime and can affect your deliveries.
Also, you can avoid wear and tear on your vehicles by making sure your delivery truck drivers does not perform reckless driving. This way you can also decrease rates of injury.
So, make sure you carry out monthly or bi-monthly maintenance drills to avoid such mishaps and run your delivery services smoothly. Also, inform contract delivery drivers to check the fuel tank every time before leaving for the deliveries. So, if anyone is low on fuel, they can get it filled and avoid delaying deliveries.
3. Use a route planner
To deal with unfamiliar locations, large numbers of deliveries, and unidentified routes, the only option is to use a route planner. Using a route planner, you can fulfill many deliveries in a single route. Google Maps is one of the free options but it comes with some limitations like it does not optimize the route and you can only add up to 10 stops at once.
In contrast, some route planners like Upper Route planner are more feasible than Google Maps due to their vivid features.
Get Rid of Your Problems with the Upper Route Planner!
Upper Route Planner is an easy-to-use and advanced route planner with a plethora of features you can use to streamline your delivery operations and enhance the efficiency of your drivers.
The robust communication system enables your fleet managers to coordinate with the delivery drivers and help them bypass dynamic challenges and problems with finesse.
You can skyrocket the productivity of your workforce by 40% and cut the route planning and optimization time by 95%.
A staggering number, right? That's not it; you can add up to 500 delivery addresses from your Excel sheet in one go and dispatch multiple optimized paths to different delivery drivers with a few clicks.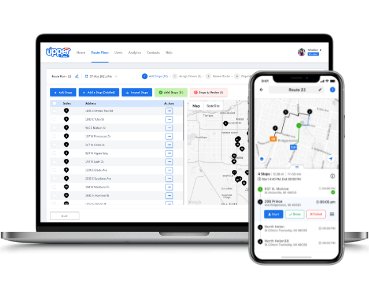 Upper Route Planner
A Simple-to-use route planner that every one is talking about.
Save up to 95% of planning time
Save up to 40% of time on the road
Import stops from Excel
---
FAQs
As the preference for online food delivery has increased, food delivery companies are expected to fulfill deliveries on time. Some of the major problems faced by them are unknown distant locations, off roads in between, food getting cold, delays by the restaurant in preparing food, and much more.
Delivery driver accidents are one of the major risks faced by them. Sometimes an aggressive driver runs upon a person or gets crashed to a light or heavy vehicle or even faces fatal injuries. This can cause loss to both the delivery person and the hiring company.
Delivery drivers can face vehicle breakdowns, bathroom breaks, fuel shortages, increased delivery time, and landing at unfamiliar destinations in their day-to-day operations.
Yes, the delivery business is profitable because of the massive demand in the online ecosystem and the evolution of customer behavior to get access to everything with a touch of a button at their doorsteps.
The faster the deliveries are made by a company, more will be its preference by the users in the market. So to fulfill deliveries quickly, delivery businesses should opt for a route planner to help themselves with the route planning. Route planning holds significance because without proper planning, a commercial driver cannot make deliveries on time and gas consumption also increases in finding the exact delivery location.
Conclusion
For delivery drivers, a route planner is an all-in-one solution. You can get real-time visibility updates and communicate with your workforce within a few clicks.
From food delivery businesses to amazon delivery drivers, from restaurant owners to other online delivery services, Upper Route Planner is suitable for different businesses, industries, and departments. Get access to the 7-day FREE trial and transform the customers' online shopping experience by removing the problems faced by your delivery drivers.