Key Takeaways:
In a threshold delivery, the package is left at the customer's doorstep or the closest threshold of the customer's location by the delivery driver.
Threshold delivery is a popular choice for large or heavy things like furniture, appliances, and other items,
For larger items, threshold delivery may be a more cost-effective choice than white glove delivery.
Customers who might not be available during specified delivery times or who want contactless delivery may find threshold delivery to be advantageous.
We live in a time when delivery businesses must do everything in their power to provide superior customer service to stand out. Why? Because 90% of Americans use customer service as a factor to decide whether to do business with a company.
Offering threshold delivery is a stepping stone toward providing better customer service. If you are in the delivery industry, then you may be familiar with the threshold delivery method. It is a type of delivery that gives customers more peace of mind regarding the safety of their packages.
In this article, we will go in-depth as to what packages fall under threshold delivery, the features of threshold delivery, the difference between types of service deliveries, and software that can make threshold shipping more effortless.
So, let's get started with the complete threshold delivery guide.
What is Threshold Delivery?
Threshold delivery is a way of safely delivering essential goods or packages. In this type of delivery, delivery drivers place packages in the first dry area on the customer's property.
If you are delivering an essential package to a customer, threshold delivery ensures that customer orders are not left unprotected in case of damages from the weather, etc. Instead, packages will be placed in a designated dry place like the customer's garage or standard porch drop area. It makes threshold delivery a more secure delivery option, keeping packages safe from weather and porch pirates
Things to Know About Threshold Delivery
Threshold delivery offers customizable shipping services for excellent customer experiences. Here are a few factors to remember when offering basic threshold delivery services.
1. Delivery area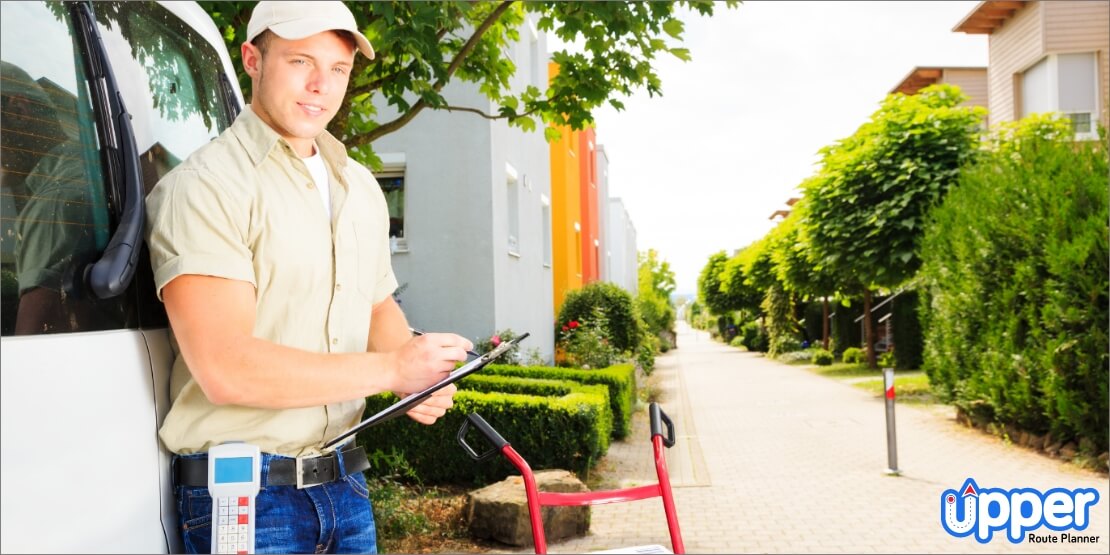 Where you deliver the packages is crucial in threshold delivery. If you deliver to a customer in an apartment building, the right place to leave it is in the lobby.
When delivering to a customer's house, delivery drivers must leave the package at the front door, covered porch, garage, or the first available dry area, whichever is applicable.
The main thing to remember in threshold delivery is that delivery personnel are not required to deliver packages inside the house or any type of property.
2. Service level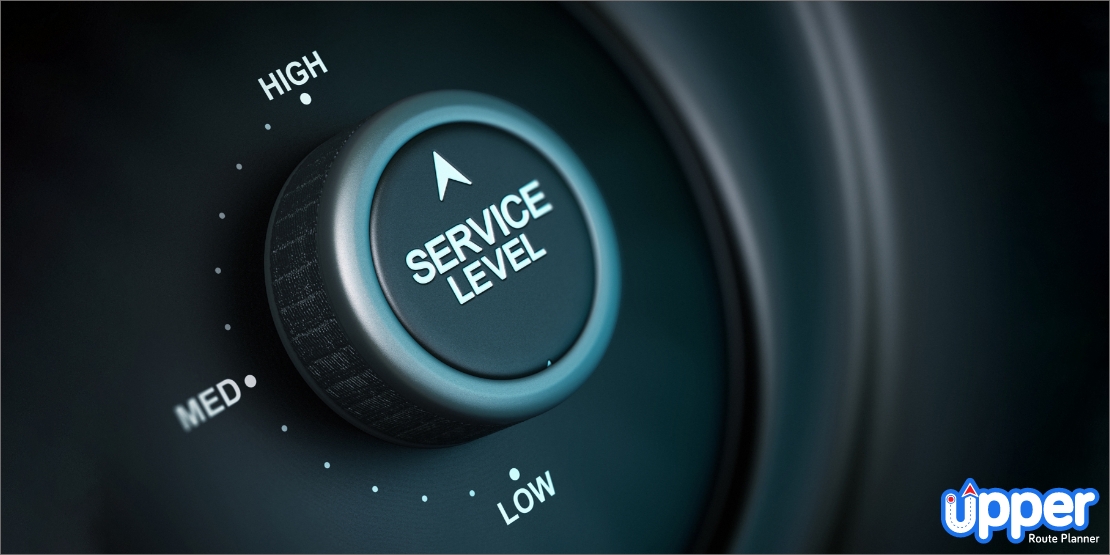 There are two types of delivery within threshold delivery services—basic threshold delivery option and threshold delivery option.
The main difference between the two is the customer's presence in accepting the delivered package. In basic threshold delivery, goods are placed in a secure area—the first dry area that the delivery driver first encounters, marking the completion of delivery.
In the second type of threshold delivery, the customer requests to receive packages at a certain delivery window, and delivery is marked completed after obtaining signatures from customers. In this way, an appointment is created to deliver packages safely.
3. Delivery time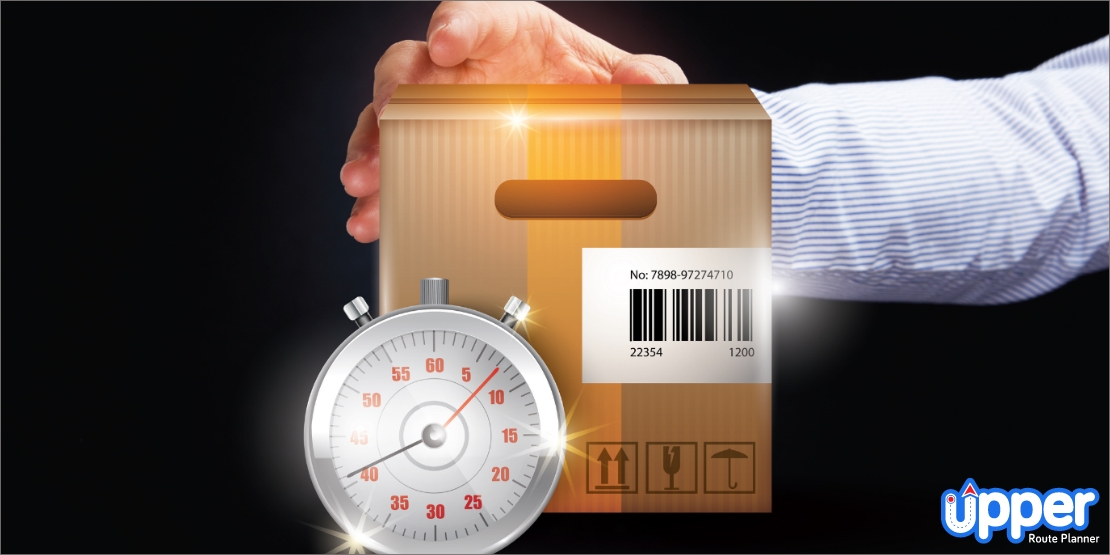 The timeline for threshold delivery is usually 7-14 days. Packages ordered this way are generally shipped within the next 3-4 business days.
4. Cost
The delivery cost of the threshold is higher than standard delivery. The shipping cost differs depending on the carrier, but it is incurred on top of the LTL or less-than-truckload.
Since threshold delivery does not involve an additional service like assembly or delivery inside the home, the additional cost is relatively less than white glove delivery.
Get Optimized Routes for Your Threshold Deliveries
Switch to Upper's automated route planning to perform deliveries. Follow the cost-effective routes and boost your delivery efficiency.
Start Using Upper

How is Threshold Delivery Different from the White glove and Standard Delivery?
Now many customers may look for more hands-on delivery. When packages include larger items that need to be assembled by a professional, threshold delivery alone cannot offer excellent customer support.
Other delivery types, like a white glove, are more customer-centric and especially preferable when there are large packages. Let's look at the differences threshold delivery holds compared to standard or home delivery and white glove services. This will also clarify when you must select threshold delivery.
Threshold delivery vs home delivery
Standard delivery is the most common method of delivery that we see in our daily lives. Here the priority of the delivery driver is to deliver the package anywhere within the premises of the recipient's property and move on to fulfilling other last-mile deliveries.
Although primarily a safe model, sometimes packages can be stolen or affected by elements like heavy rains. In threshold delivery, with some cost difference, package security is given more importance. As mentioned above, threshold delivery often also involves getting the customer's signature for sensitive deliveries.
Threshold boosts customer satisfaction and offers a better delivery experience. No longer will you have to deal with bad reviews or unhappy customers. Hence, threshold delivery is the more secure way to go.
Threshold vs white glove delivery
Customers sometimes require help with packaging removal, transferring the product inside their homes (specific room of choice), disposing of the packing materials, and assembling the product.
In such cases, white glove delivery service option is the kind of service you should provide to your clients. The demand for white glove delivery services has expanded greatly over the years. The global market is also expected to reach $4 billion by the end of 2028.
But there are genuine reasons why you must support threshold delivery. Unlike threshold delivery, the white glove delivery method is a more time-consuming and cumbersome process. This is why, unless specified, shipping companies should not choose white glove services over the threshold delivery. Why? Because it affects the timely delivery of other goods and services.
Products such as heavy furniture, exercise equipment, kitchen equipment like refrigerators, etc., require help carrying it within a specified, secure area or room of choice. This is essentially what a white glove service entails.
Which Products are Delivered Using Threshold Delivery?
Oversized products that are too heavy to move by the customer alone are not usually a good choice for threshold delivery. Bulky items like large furniture or home equipment that may not fit through the entryway also will prove difficult to move.
In those cases, customers should be advised to opt for delivery services that carry packages to their homes' inner premises. Special items that are also expensive or any luxury items are always advisable to be delivered with a customer present to accept them.
That said, the items that can be quickly delivered using threshold delivery include:
medium-sized furniture
bedding
mattresses
heavy items like personal gym equipment
mid-sized items like couches, etc.
The shipping company charges separately for the threshold service apart from the standard fees. Some companies also offer custom threshold shipping with fees based on the order size or delivery vehicle size. Moreover, the customer is also expected to tip the drivers of the delivery companies.
Get Optimized Routes for Threshold Deliveries Using Upper
Now that you are aware of what threshold delivery offers to businesses and customers alike, it is essential to implement tools in your business that can offer these services properly. This is where Upper comes into play.
Upper is a modern technological solution for all your route planning and optimizing needs. Upper software is made for service-based business owners like yourself to streamline their workflow, increase revenue, and improve customer satisfaction.
Upper can benefit your delivery business in so many ways. Here are some of them:
1. One-tap route optimization
No matter how thoroughly you plan your threshold delivery details, your efforts will be wasted if you don't reach your customers on time. This is where Upper comes in handy. It automates route planning and route optimization to bring the shortest multi-stops routes for you.
With Upper, you always have the most efficient routes which take delivery constraints into account, making sure you're never late.
2. Collect e-signatures and images
No more lost packages with Upper. Drivers can easily upload pictures of successful deliveries with the exact delivery spot. Also, if you rely on the manual collection of customer signatures, it is time to automate this for better business productivity. This keeps everyone in the loop.
The delivery person collecting proof of delivery improves drivers' accountability and, in turn, increases customer satisfaction.
3. Update customers about the ETA
Whether you require customers to be physically present at the delivery location or not, it's always a great practice to update them about the ETA so they can be prepared.
You don't want to attempt failed deliveries just because the customer wasn't at the site. Upper helps you send automatic ETA notifications to customers.
You can now capture better proof to provide to their loyal customers through Upper. Try Upper's free 7-day trial and see for yourself.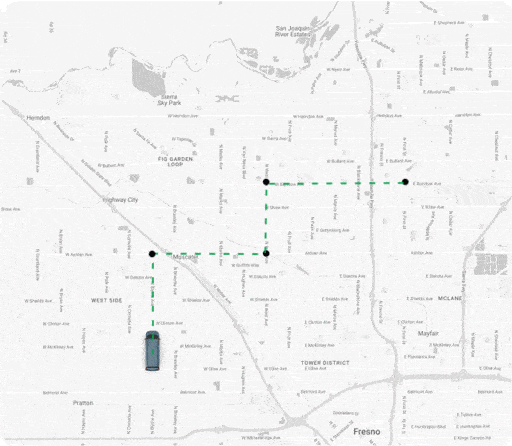 FAQs
Threshold delivery does offer the business and customer more accountability as to the safety of the package. Threshold delivery is a less expensive delivery option as compared to standard delivery option. Also, as compared to standard delivery, packages are less likely to get caught unprotected by the elements.
Not exactly, threshold delivery takes around 3-5 business days for shipment processes to begin. Delivery will take around 7-14 days to reach the customer's doorstep depending upon the type of delivery service.
Services falling under white glove delivery service include:
Package delivery inside the home
Unboxing
Product assembly
Disposing of all packaging materials
Conclusion
We have comprehensively elaborated on the different delivery types you can offer your customers. The type of package care needed is also different depending on the kinds of products to be delivered.
Threshold delivery is also more popular today as it is more sophisticated than standard delivery service. It directly leads to more happy customers and responsible delivery services thereby meeting delivery expectations. A route planning and optimization software like Upper can help you improve your threshold delivery processes.
From collecting proof of delivery to automatically notifying customers about the ETAs, Upper is all you need to make seamless threshold deliveries. Try Upper route planning and optimization software's 7-day free trial today.