With the beginning of 2021, businesses, corporations, and even individual contractors will have to take stock of whether last year had been more productive and plan ahead accordingly. This will also provide them with details about challenges that they will face during 2021, in the midst of a pandemic. With so many changes and challenges coming their way, businesses will need to check if their current processes and software are good enough to overcome the challenges that the new normal brings their way.
Route planning software is an important aspect for all these businesses to ensure their products and services reach the location on time. Going through this RouteXL review will help businesses and individual contractors come across an alternative route optimization platform. This will provide them with an opportunity to learn about more products in the market as well.
What is RouteXL?
RouteXL is a web-based route optimization software that helps businesses plan and customizes routes while considering a set of specific business parameters. The process is much more complex than simply finding the shortest distance between point A and point B. RouteXL obtains the best route for deliveries, even for multiple stops.
Features Offered by RouteXL
Here is a list of features offered by Route XL route optimization software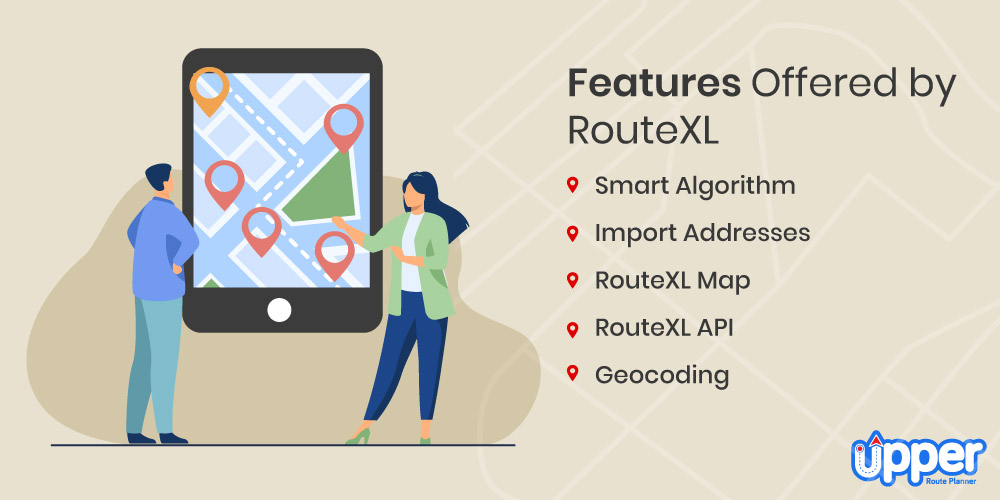 Smart Algorithm
RouteXL's smart algorithm sorts out addresses and destinations for minimizing the overall travel duration of the route. This way, it saves time and fuel. You can find the quickest route with multiple stops in different countries.
Import Addresses
It allows users to import addresses from different applications, spreadsheets, or e-mails with a simple copy-paste.
RouteXL Map
The map shows the best routes and the order of stopovers, and the directions can be printed for you to take along on your journey. OpenStreet Map and not Google Maps power the RouteXL maps.
RouteXL API
RouteXL API offers programmatic access to optimize multi-stop deliveries. In the route optimizer, time windows are supported as well.
Geocoding
The Geocoding feature is available for the free version and the paid plans as well. There is no specific usage limit on that.
RouteXL Price
RouteXL 20: This is a free version of the RouteXl route planning software. You can have unlimited routes per day, with up to 20 stops on each route. You also get the Geocoding services included.
RouteXL 100: You can have unlimited routes per day, with up to 100 stops on each route. With this plan, you get access to Premium Geocoding services.
RouteXL 200: You can have unlimited routes per day, with up to 200 stops on each route. With this plan, you get access to Premium Geocoding services.
We do not include specific prices and costs because they may vary. Please consult the company or visit the company website for updated prices of the software by RouteXL
RouteXL Reviews by Customers and Overall Ratings
Below mentioned comments or criticisms are based on delivery drivers, dispatch team, and other business experiences.
Positive Comments
Here is a list of positive comments for RouteXL based on customer reviews:
Offers a free version of the route planning software.
Allows you to save previous routes and destinations.
Ability to add details and notes to each stop or location.
Uses WebFleet to import routes into the TomTom navigation system directly.
Allows you to develop distance metrics for different locations.
Negative Comments
Here is a list of criticisms for RouteXL based on customer reviews:
It needs to be more user-friendly.
There is no documentation, and the tutorial does not help guide new users.
To add more than 20 stops to a route, you need a paid version of the software.
RouteXL doesn't have a mobile app, so users have to rely on a mobile site, often inconvenient.
A driver or user can skip stops on the route but cannot add new stops or re-optimize mid-route.
It doesn't allow driver management.
It doesn't support GPS tracking.
It doesn't record and offer performance metrics.
It proves to be expensive for many businesses and individual users.
Check out another review by us:
MyRouteOnline Review – Is it an Ideal Software for your Business?
Is There a Route Optimization Alternative?
While most route planning and route optimization software are similar, there will always be a few key differences. You will always find an alternative solution to have a feature or two more, apart from the route optimization feature. Sometimes the alternative route planning software not only has more features but is also available at much more affordable costs than your current software. In this case, we have an alternative to RouteXL, which is Upper Route Planner.
What is Upper Route Planner?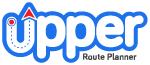 Upper Route Planner is a multi-stop route optimization and route planning software for planning deliveries and pickups. It helps delivery drivers, individual contractors, courier business, small family businesses, and large businesses. Route Planner app offers you the ability to plan routes and save time and fuel costs.
Why Makes Upper Route Planner Suitable?
Upper Route Planner's optimization algorithm helps businesses save more time and costs by offering them the ability to add multiple destinations and get the best route for deliveries and pickups. It considers real-time traffic data, multiple destinations or locations, with the ability to create a multi-stop route in minutes. The Upper app offers features like Quick Address Input, Excel Import feature, great customer support.
Upper Route Planner understands the importance of being functional on both desktop and mobile. Unlike RouteXL, Upper Route Planner has ways to offer its services on desktop and mobile devices (both Android and iOS). Customer support aims to help their users with product details, set up, and supporting building best-in-class features.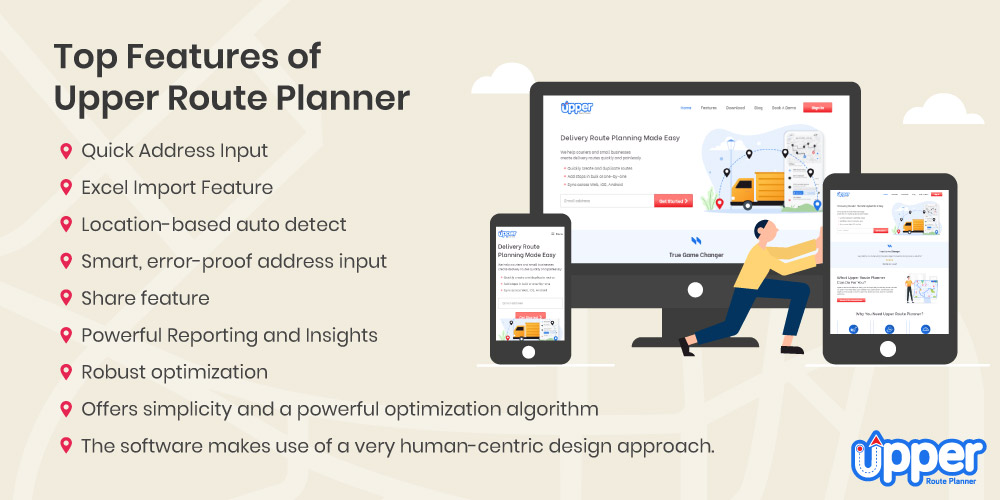 In addition to offering various functionalities and services for calculating the best route with multiple stops for drivers, Upper is also affordable. It offers a free trial for every user to check out the suitability of the app. The monthly price for the product can be easily affordable for any business. You can check out Upper website for more product details.
---
FAQs
You can select a subscription plan and create an individual or business account to avail the services. Using this account, you will be able to sort out routes with multiples destinations or locations. There is no mobile app for RouteXL, so you will have to use it on a desktop or a web page on your mobile device.
It depends on your requirements. Several free route planning apps belong to different categories. Some offer a simple feature like navigation, while others have added features like adding multiple destinations and stops, time slots, etc. Google Maps and Apples Maps are good examples of free route planning apps.
---
Conclusion
When comparing software reviews based on their services, product features, costs, and other categories, you must see which tool is good for your team and drivers. Hopefully, the review of RouteXL has helped you know what some services you must look for in software are. We will come up with more reviews to keep you updated about multi-stop route planner apps.