Delivery Route Planning Software
Ditch The Old Way of Planning Your Delivery Routes
Manually planning your routes with Excel and Google Maps will only waste your time and resources. Use our route planning software for a smooth and organized route planning process. Avoid turning away late orders and accommodate last-minute requests with our thoroughly planned and optimized routes.
Start a FREE Trial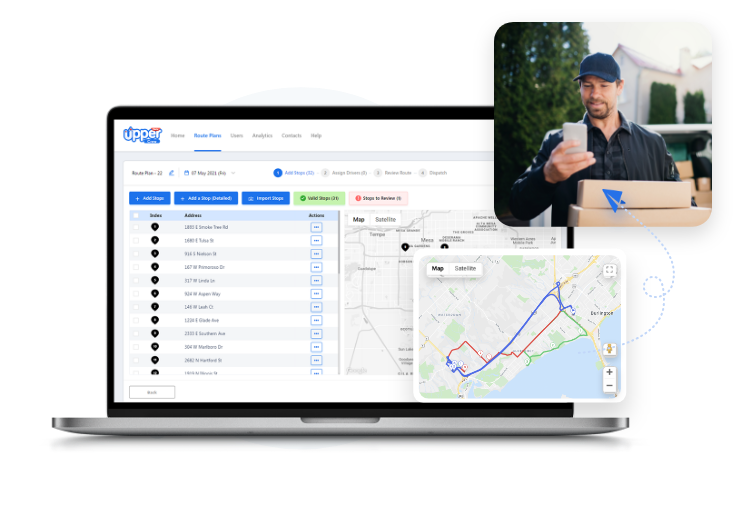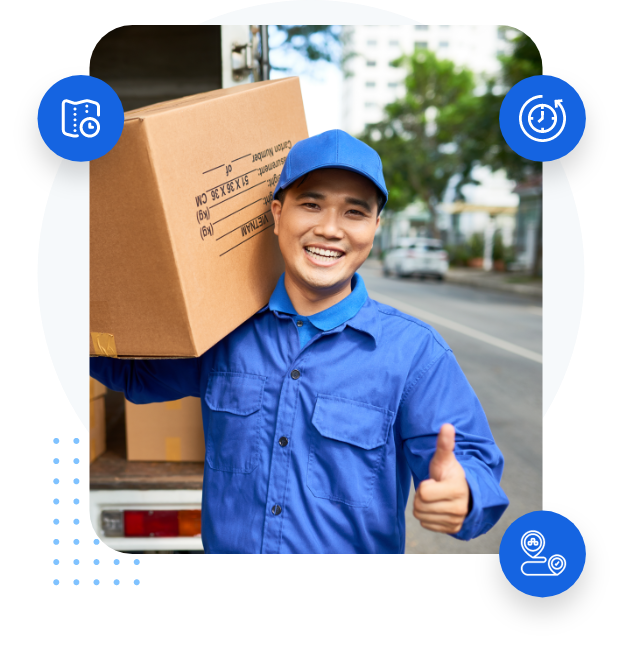 Save Time, Accommodate More Orders, and Archive Routes for Future Reference
How would you like it if you save hours when you plan and optimize routes? With Upper Route Planner's route planning feature, you will not only save time, but deliver more orders, and increase profitability. With just a few clicks, you can plan all your daily delivery routes and streamline your delivery operations. Say goodbye to tedious manual route planning process and last-mile delivery businesses get the following benefits:
Plan multi-stop routes with up to 500 addresses in under 2 minutes.
Helps you avoid manual address input.
Easy driver management.
Save up to 10 hours of planning time each week.
Reduce back-office workload.
Plan multiple routes the same day or in advance.
Plan optimal routes for multiple drivers.
Archive and access your regular routes.
Cut Down up to 10 Hours of Planning Time
Our route optimization platform helps dispatchers create several routes for multiple drivers in a matter of seconds.
Start a FREE Trial

Don't Let Manual Route Planning Take Control of Your Time
Put your route planning process on auto-pilot and fight inefficient multi-delivery routing with Upper Route Planner's route planning functionalities
01
Plan Routes Using theExcel Import Feature
The Excel import features allows you to transfer up to 500 stops in a single click using an Excel sheet. Line up all the necessary columns and upload your Excel document.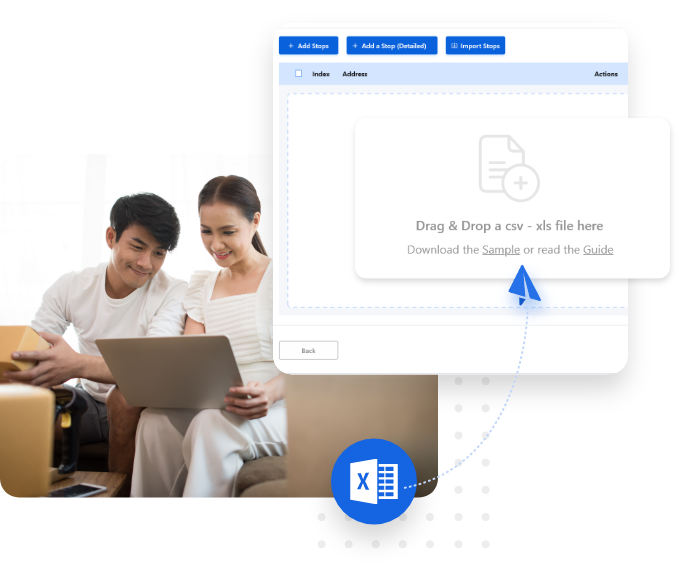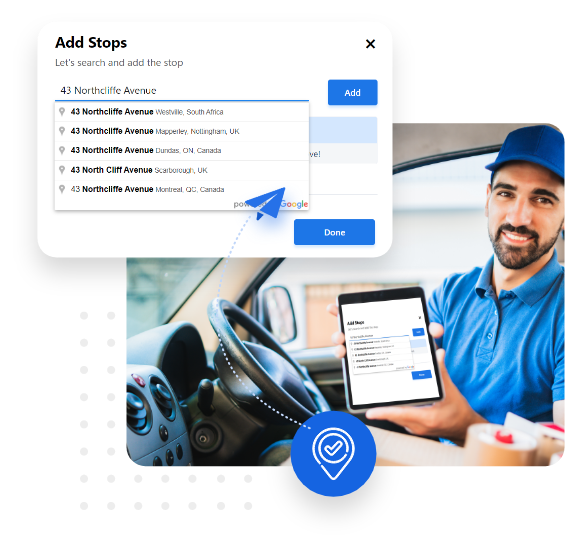 02
Autocomplete Feature for Addresses
If you are manually adding addresses, you do not have to type the entire address. Smart Address Input identifies the address and rolls out suggestions to pick from.
03
Use Customer Profiles to Create Routes
Create and save customer profiles with all their necessary information. So the next time you create a route using recurring customers, you can simply add their profile name and Upper Route Planner will identify the rest of the details.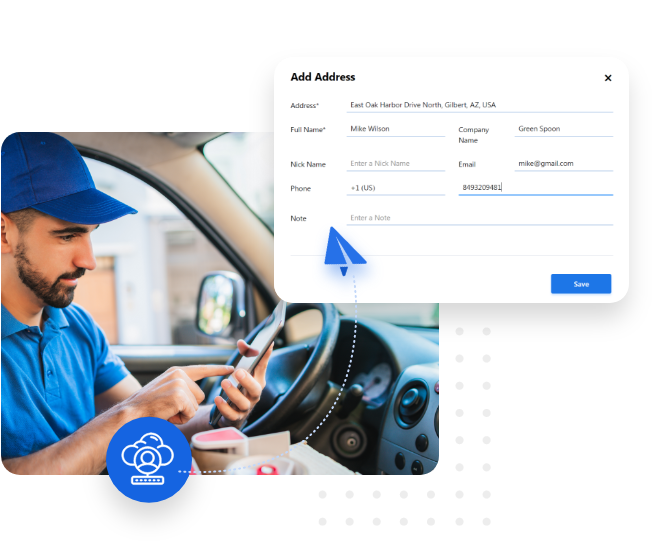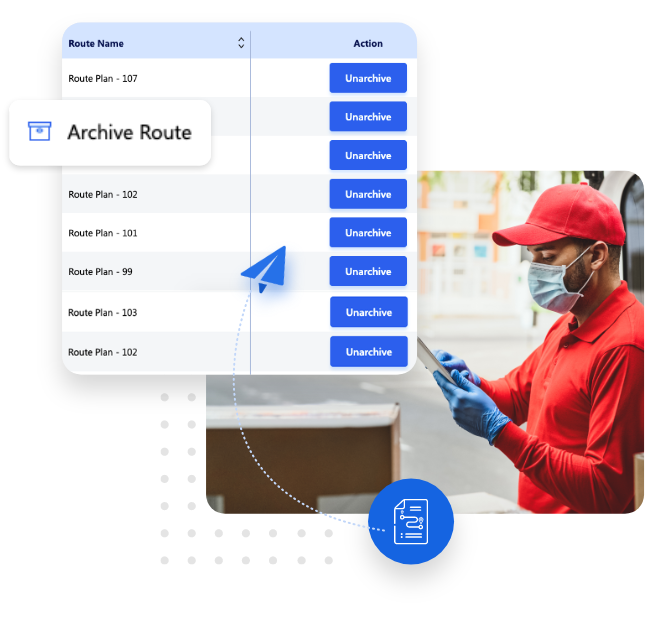 04
Archive Your Regular Routes for Future Reference
For optimized routes that you use on a regular basis, you can archive them and use them in the future instead of building those routes all over again when needed.
05
Create Duplicate Stops and Routes
While planning routes, you can create duplicate stops and routes according to their requirements.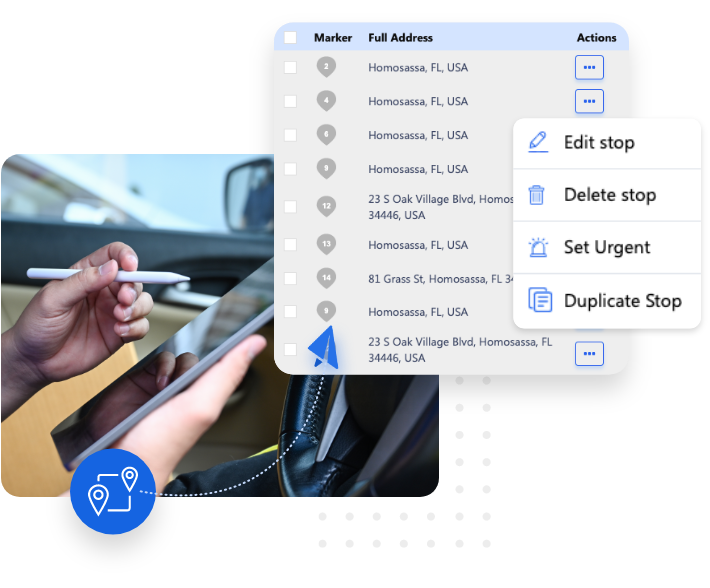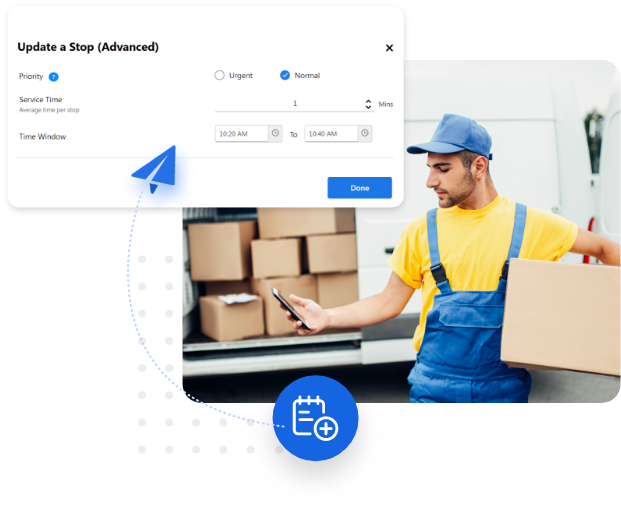 06
Set Priority and Service Time Windows for Specific Stops
In case of urgent deliveries & stops with strict delivery time windows, you can specify the priority level (Crucial, High, Medium, Low) for each stop.
07
Add Delivery Details
A route manager can add specific delivery details like time windows, service time, curbside delivery, customer's phone number, email address, and other delivery notes.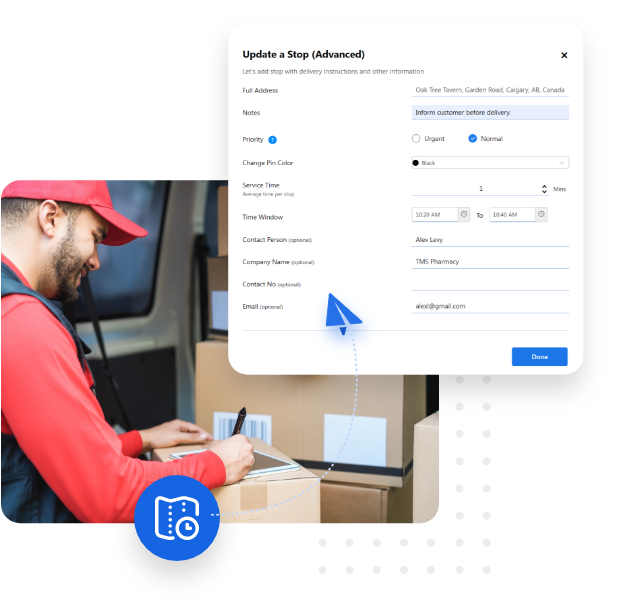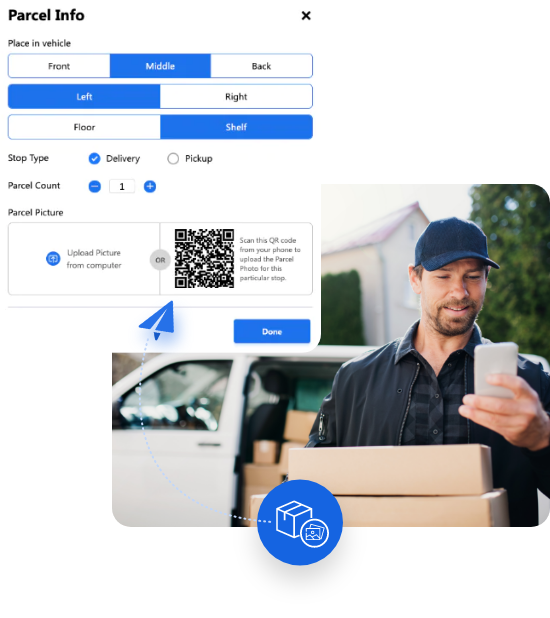 08
Add Parcel Info for Drivers
Attach Parcel Info (Placement in Vehicle, Parcel Count, & Parcel Photo) for each stop. Your drivers will not have to waste time looking for the package at the time of delivery.
Helping Businesses Like You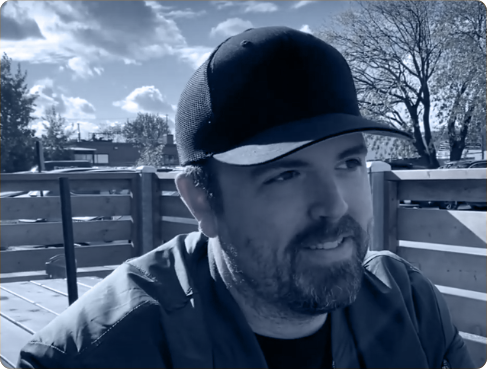 Saved 7.5 Hours of Time Per Week
Automated the whole delivery planning process, Essential Meal Delivery has simplified everything from planning to optimizing and made its meal delivery business more profitable.
Covers 30 stops in a 3-hour delivery window
Got rid of manually adding delivery stops
Keeps customers informed with automated notifications
David Greensmith
Founder at Essential Meal Delivery
Frequently asked questions
Curious how Upper Route Planner can add value to your business? Here are some commonly asked questions
Can I use Upper Route Planner to plan service calls, sales stops, and pick-ups as well?

Upper Route Planner can be utilized for any task that involves planning for routes. Our routing software is used by food delivery businesses, courier pick-ups, field service agents, and any last-mile delivery business.

Can I download planned routes?

The dispatcher can choose to export the planned routes in the form of an Excel sheet and use the sheet on navigation devices.

Does Upper Route Planner detect duplicate stops?

Yes, at the time of planning and optimization, our delivery management software detects any duplicate stops. You will get the option to keep or delete the duplicate stop.

How many drivers can I add while planning multiple stops?

While planning multiple stops, you can add up to 25 active drivers and plan routes for all these drivers simultaneously.

The route doesn't seem correct, why does this happen?

Our route optimization algorithm calculates your optimal route by considering thousands of different combinations for improved route efficiency.

It might look like the route isn't planned properly at first glance. But Upper Route Planner creates a full loop delivery route for better efficiency.

Can I dispatch planned routes to drivers on their mobiles devices?

Yes, your drivers can receive and navigate their trips using the planned routes on their mobile devices (both iOS and Android devices). They do not need a driver app, they can simply access the optimized route on a mobile browser, unlike other route planning apps.
Increased Productivity, Reduced Fuel Costs, and Happy Customers
Make Upper Route Planner a part of your delivery process for improved operational efficiency.
Sign Up For FREE