Route Planning
Ditch The Old Way of Planning Your Delivery Routes
Manually planning your routes with Excel and Google Maps will only waste your time and resources. Use Upper Crew for a smooth and organized route planning process and avoid turning away late orders and accommodate last-minute requests.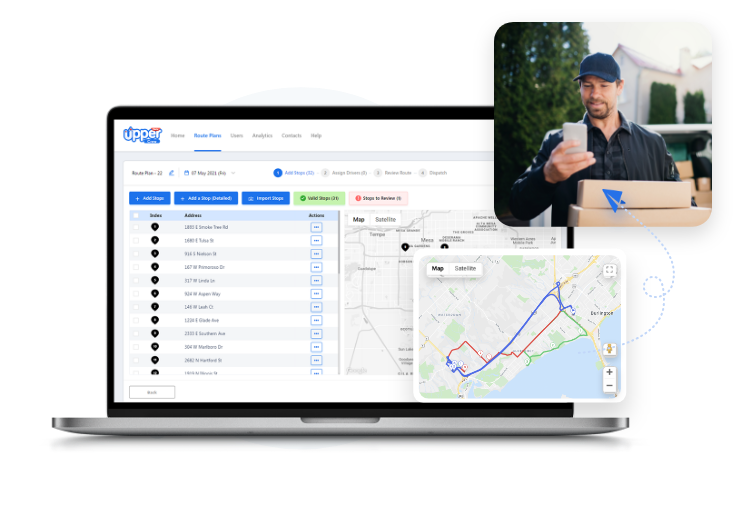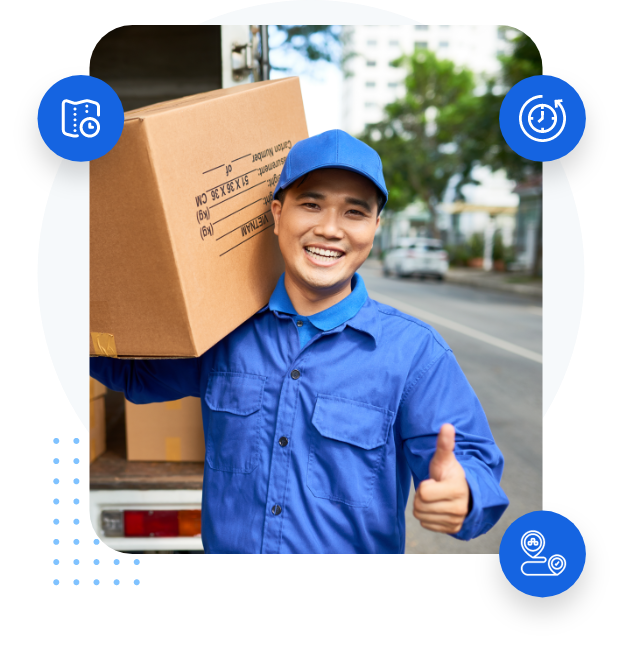 Save Time, Accommodate More Orders, and Archive Routes for Future Reference
How about saving hours of time when planning delivery routes? With Upper Crew's route planning feature, you will not only save time, but deliver more orders, and increase profitability. With just a few clicks, you can plan all your daily delivery routes and streamline the process. Now, say goodbye to long and tedious manual route planning process and get the following benefits:
Automate route planning tasks.
Helps you avoid manual address input.
Save up to 10 hours of planning time each week.
Reduce back-office workload.
Plan routes the same day or in advance.
Archive and access your regular routes.
Priorite and set specific service times for stops.
Cut Down up to 10 Hours of Planning Time With Upper Crew
Upper Crew helps dispatchers create several routes for a team of drivers in a matter of seconds.
Don't Let Manual Route Planning Take Control of Your Time
Streamline your route planning process on auto-pilot and fight inefficient multi-delivery routing with Upper Crew's route planning functionalities.
01
Plan Routes Using theExcel Import Feature
The Excel import features allows you to transfer up to 500 stops in a single click using an Excel sheet. Line up all the necessary columns and upload your Excel document.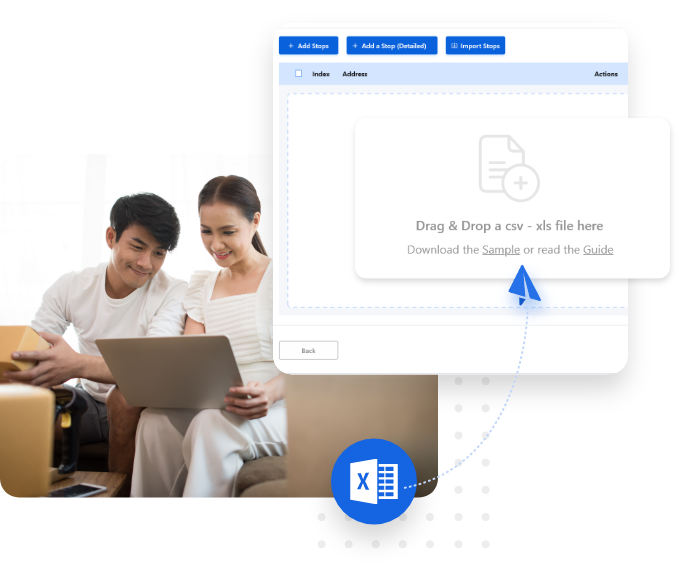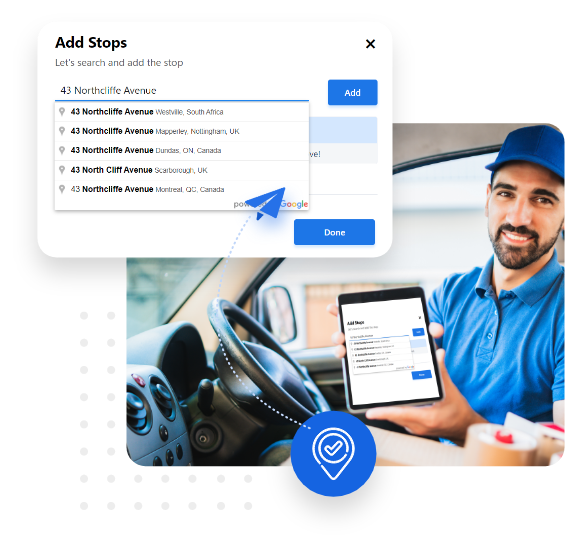 02
Autocomplete Feature for Addresses
If you are manually adding addresses, you do not have to type the entire address. Smart Address Input identifies the address and rolls out suggestions to pick from.
03
Use Customer Profiles to Create Routes
Create and save customer profiles with all their necessary information. So the next time you create a route using recurring customers, you can simply add their profile name and Upper Crew will identify the rest of the details.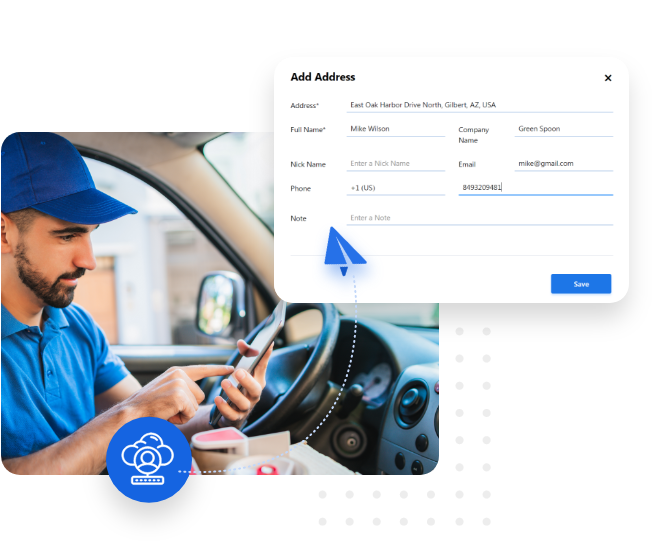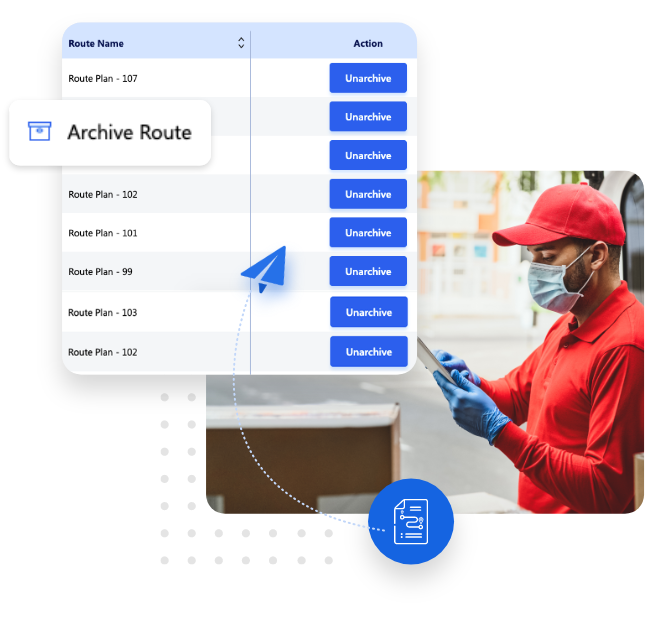 04
Archive Your Regular Routes for Future Reference
For routes that you use on a regular basis, you can archive them and use them in the future instead of building those routes all over again when needed.
05
Create Duplicate Stops and Routes
While planning routes, you can create duplicate stops and routes according to their requirements.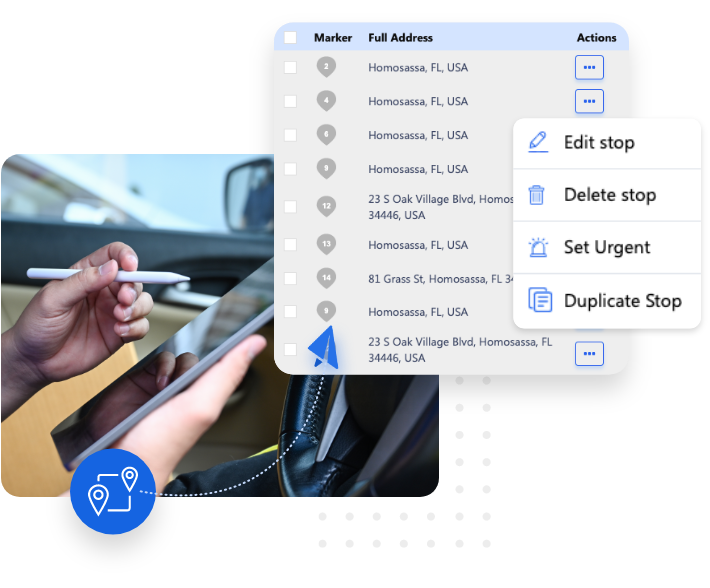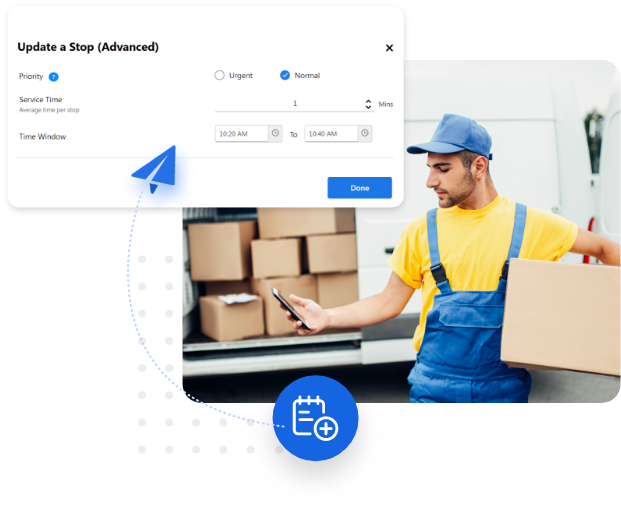 06
Set Priority and Time Windows for Specific Stops
In case of urgent deliveries & stops with strict delivery time windows, you can specify the priority level (Crucial, High, Medium, Low) for each stop.
07
Add Delivery Details
Dispatchers can add specific delivery details like time windows, service time, curbside delivery, customer's phone number, email address, and other delivery notes.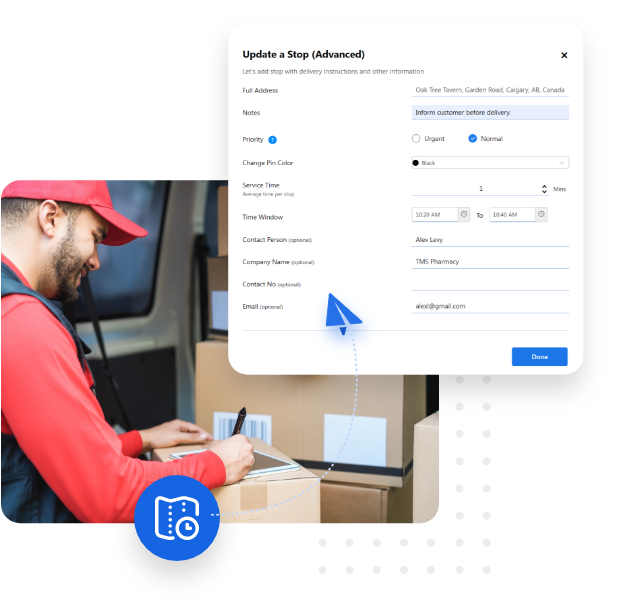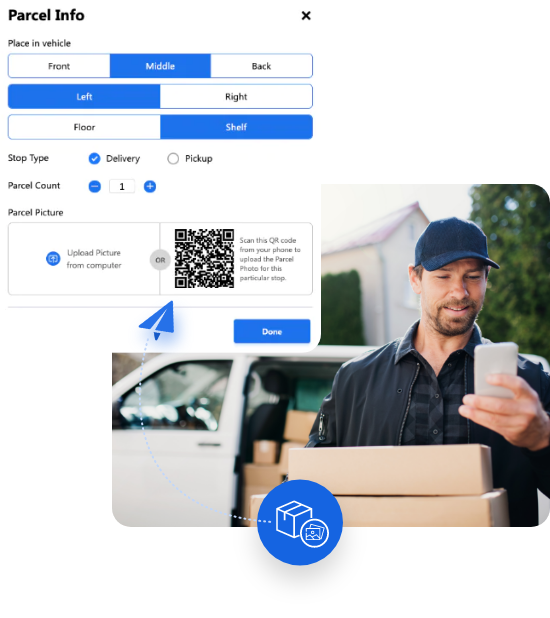 08
Add Parcel Info for Drivers
Attach Parcel Info (Placement in Vehicle, Parcel Count, & Parcel Photo) for each stop. Your drivers will not have to waste time looking for the package at the time of delivery.
Increased Productivity, Timely Deliveries, and Happy Customers
Make Upper Crew a part of your delivery route planning proces
Frequently asked questions
Curious how Upper Route Planner can add value to your business?
Here are some commonly asked questions
Can I use Upper Crew to plan service calls, sales stops, and pick-ups as well?

Upper Crew can be utilized for any task that involves planning for routes. Our route planning and optimization are used by food delivery businesses, courier pick-ups, and field service agents as well.

Can I download planned routes?

The dispatcher can choose to export the planned routes in the form of an Excel sheet and use the sheet on navigation devices.

Does Upper Crew detect duplicate stops?

Yes, at the time of planning and optimization, Upper Crew detects any duplicate stops. You will get the option to keep or delete the duplicate stop.

How many drivers can I add while planning multiple stops?

While planning multiple stops, you can add up to 25 active drivers and plan routes for all these drivers simultaneously.