Online business is an ever-changing terrain, and a newer, hybrid delivery model has attracted shoppers, retailers, and business owners.
Retailers and small business owners around the world are adapting to a newer hybrid delivery model known as click and collect delivery model. In the US, click and collect sales have seen a growth of 19.4% within the first year of the COVID-19 pandemic.
But what exactly is the click and collect delivery model? What makes the click and collect model so successful that it has reached $96 billion in retail sales?
Well, put your mind at ease. Just go through this article, and all your doubts will be cleared.
What is Click and Collect Delivery?
Click and collect is an eCommerce model in which customers buy or select items online and then pick them up in-store or from central collection points.
Click and collect, also known as a curbside pickup or buy online, pick up in-store (BOPIS), allows for a quick and convenient pickup, ensuring that the customer receives the order as soon as possible from the nearby physical location. The pickup locations can be post offices, stores, or lockers specially built for this purpose.
The Process of Click and Collect Delivery Model
Customers use the service by placing an order from your eCommerce website. The customer is offered two options at the checkout page: select home delivery or click and collect.
When the order is prepared, the store's employees notify the customer and collect the ordered items from inventory. Customers who select Click and Collect can select a relevant local store along with a time and date for collection. The customer then makes their payment as usual. In some cases, additional proof of purchase, such as ID or payment method, may be required.
When the order is complete, store employees will pull the items from inventory, prepare them for pickup, and notify the customer. The customer goes to the pickup location and displays their order confirmation to staff members. And once the items are handed over to the customer, the transaction is complete.
Why is it Important to Offer Click and Collect Delivery?
As the global retail eCommerce market expands, click and collect trends indicate that the hybrid fulfillment model is here to stay. It is estimated that it currently accounts for 10.6% of total US eCommerce sales and is expected to reach $140.96 billion by 2024.
Although the click and collect delivery model gained popularity during COVID-19, it is still in use as customers resume their usual shopping habits. According to a recent Numerator survey, two-thirds of consumers who used click and collect for the first time during the pandemic said they would continue to do so after COVID-19 pandemic.
So, this makes it a crucial choice for retailers to appeal to modern consumers and maintain their competitiveness.
But why are consumers attracted to this model, and how does it benefit retailers?
Let's look at some of its notable benefits.
Benefits of click and collect for customers
Here are some key reasons customers benefit from the click and collect model.
1. Flexibility
Customers are no longer constrained to choose between in-store and online shopping. Click and collect is a happy medium that gives customers more options for how they want to buy and pick up their purchases. Both consumers and retailers welcome this increased flexibility.
2. Eliminate shipping costs
Another advantage for customers is that it is inexpensive. They can save money on delivery by picking up their orders themselves. If a customer selects curbside pickup, the delivery cost will be nil or minimal.
3. Delivery without interaction
With options like curbside pickup, consumers do not need to interact with others for personal or pandemic-related reasons. This is a concern for many people, and the added flexibility provided by click and collect provides a competitive advantage for those who require it.
4. Saves time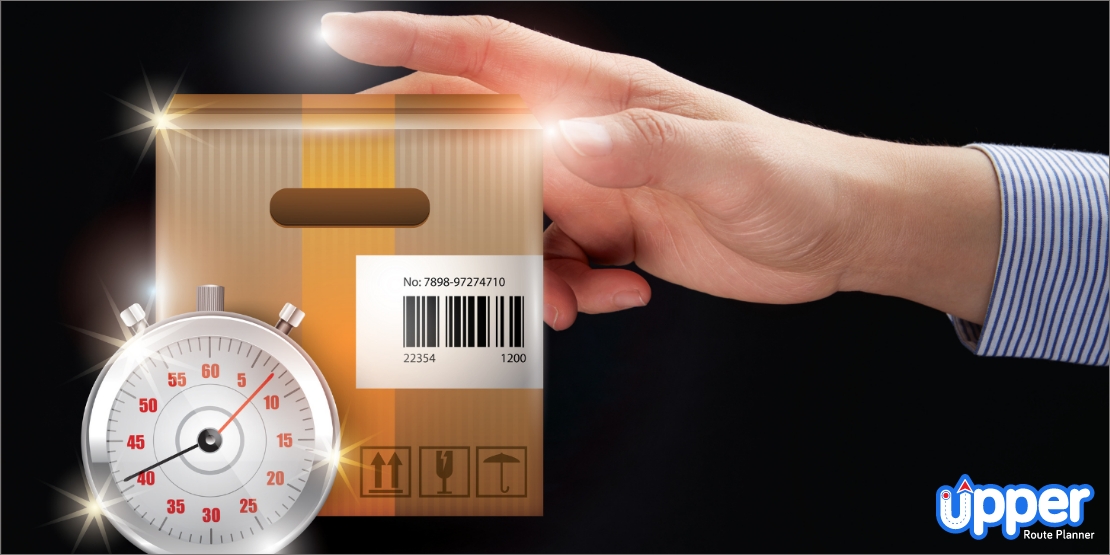 Consumers save time in two ways: they don't have to wait for delivery, and they don't have to look through the aisles for the products they want. Purchases can be made with a few mouse clicks, and delivery takes the same time as the drive to the retailer.
5. Improves customer experience
With click & collect, customers can confirm item availability before purchasing and visiting the store.
Benefits of click and collect for retailers
Click and collect is more than just a sales channel for the consumer's benefit. It is also a significant revenue generator for retailers. Click and collect was the top sales driver for 42% of retailers last year. Here are some of the key advantages that click and collect fulfillment can provide retailers:
1. No extra costs
The most expensive leg of the retail supply chain, that is, the last mile, is eliminated by click and collect services. You can offer the same products and deliver them using a fulfillment method that customers prefer while incurring significantly lower transportation costs than if they were to deliver to customers' homes.
2. Upsell opportunities
Retailers have enormous upsell opportunities when customers come into stores to pick up their online orders. A whopping 85% of customers who visit stores to pick up their online orders buy additional items.
3. No additional staff required
Instead of hiring new employees, retailers can repurpose existing in-store staff to handle click-and-collect orders. By leveraging existing retail staff and eliminating drivers and other delivery personnel, retailers can benefit from a leaner, more productive workforce.
4. No risk of late deliveries
Shipping delays caused by driver shortages or inefficient routing can have a negative impact on the customer experience and reflect negatively on the brand. Click and collect eliminates this risk, placing the delivery experience and any risk of delay directly in the hands of the consumers.
5. In-store fulfillment
Click and collect uses physical stores and their inventories to fulfill orders. This process can complement or pave the way for online orders to be fulfilled and delivered to consumers' homes.
What is the Difference Between Click & Collect Delivery and Hyperlocal Delivery?
Let's look at some key differences between click and collect and hyperlocal delivery.
1. Delivery time
Businesses can use click and collect to provide customers with open-ended pickup, allowing them to pick up their order at any time and even over a long period of time.
Hyperlocal delivery is quick, with a typical package taking anywhere from 2-4 hours to a maximum of 5-7 hours if the pickup and drop addresses are within a direct delivery radius.
2. Package restrictions
There are no package restrictions related to weight limit when it comes to click and collect delivery as the customer needs to pick up the package from the locations themselves.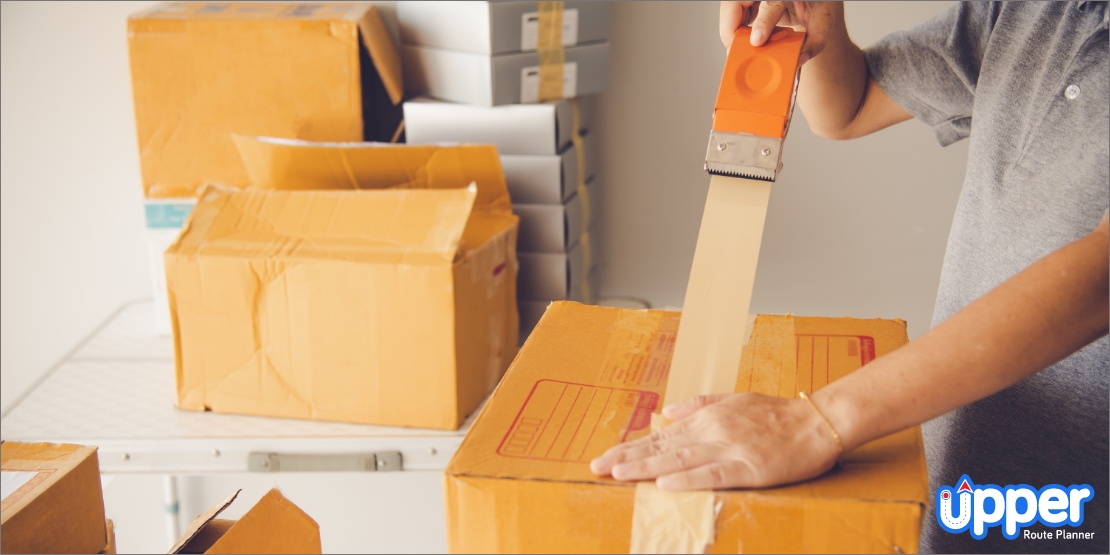 When it comes to hyperlocal delivery, there is usually a weight limit of about 15-30 kgs when the products are delivered. The package's weight is limited because most hyperlocal deliveries are made on a motorcycle or three-wheeler. As a result, it is ideal for delivering groceries, fresh fruits and vegetables, medicines, food, and other items.
3. Fulfillment cost
When customers choose the click and collect option, you don't have to arrange for delivery, regardless of how short the distance, removing the inconvenience of last mile delivery.
Whereas in hyperlocal delivery, you will need to invest in a delivery team or hire third-party providers that can deliver products to the customers.
Both click and collect and hyperlocal delivery provide customers with the speed and convenience they desire, which can benefit your business.
Join Upper to Streamline Your Click and Collect Delivery Process
If you own an online store and plan to implement click and collect delivery, one of the major challenges will be the delivery of products at different locations. Establishing warehouses in multiple areas will increase your costs as it will require you to hire more people and pay rent and maintenance.
So, what's the most reasonable alternative? Partner with local stores, set up a collection point, and deliver products when a customer orders. But, making an efficient delivery plan is a tedious job and, if not done correctly, may cost a lot.
Well, we have a perfect solution for you. Upper is one such software that will ease your workload with the help of a highly efficient and intelligent algorithm that plans out the best possible routes and saves your working hours.
To understand it better, let's assume you have to deliver products at 10 different locations and have 2 drivers. What should your plan be? Where should you go first? Which driver should be assigned to what job?
All of these questions have just one answer, Upper. The intelligent route optimization software will create a route for your drivers that will allow you to fulfill most deliveries while reducing not just your fuel cost but also the hours of head-scratching that goes into planning the routes.
Upper's one-click dispatch option will allow you to send delivery schedules to drivers with just a single click, eliminating the need to address them physically. Also, Upper allows you to archive routes for future reference.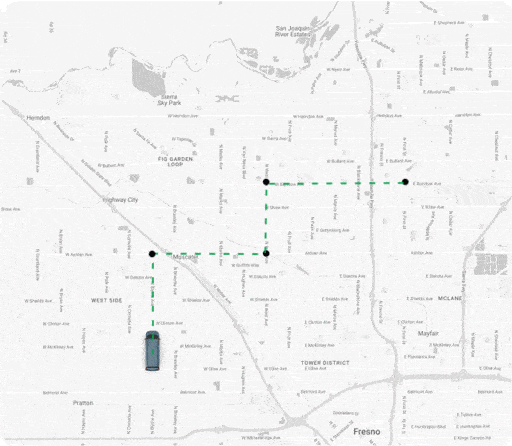 FAQs
Customers place their orders from the comfort of their own homes. This holds for both in-store and curbside pickup. However, the difference is that with curbside pickup, the customer does not have to leave the car, whereas in-store pickup requires the customer to enter the store to receive the order.
Here's why businesses are following this approach:
Fulfilling online orders allows you to capitalize on your existing retail footprint.
It necessitates fewer resources than delivery.
Delivery may rely less on third-party providers, allowing for greater visibility into the chain of custody and fulfillment flow.
Customers can enjoy the familiar in-store experience while limiting their interaction with other customers.
It can be started quickly with existing resources.
To set up click-and-collect operations, you must integrate your systems, including your POS and inventory management system. If you have a mobile app or a website, it should be able to show the most recent available pickup locations. And choose which locations the customer should have access to. To automate this, rules should be established regarding the number of locations from which customers can choose and the distance used to detect available stores or pickup locations.
The major challenges in the click and collect model are:
Directing the customer to the appropriate store.
Notifying store employees when customers arrive because you don't want customers to call employees, as this renders the entire efficiency of the fulfilment model redundant.
Optimizing store operations: managing congestion, ensuring a quick turnaround for pickup customers while accommodating retail delivery and walk-in customers.
Returns complicate the click and collect process even more. The problem is that your customers need to regard your website, different stores, or services as separate entities. They regard everything as an extension of your brand. So, you'll need to figure out how to allow customers to return items after they've been picked up.
Conclusion
Click and collect is a fast-growing trend in online shopping. Online shoppers love it since it takes less time than shopping in-store, and they don't have to pay any delivery costs. Businesses prefer it since it eliminates the use of any courier service resulting in low shipping charges.
Click and collect is the result of customers' demand, so ensure you implement the same for your business. A click and collect model can be a game changer for your business, but make sure that it is implemented cautiously and carefully, as customer satisfaction will ensure an increase in demand and revenue.