Top Features
Circuit Route Planner
by Circuit Route Planner
3.2

Driver Management

3.9

Dispatch Management

4.0

Live Driver Tracking

3.9

Customer Support
Overview
Whenever customers are out looking for a route-planning solution, Circuit Route Planner emerges as one of the most popular options. Over 100k drivers use the circuit route planner on a regular basis, which states how widespread its use is.
Circuit Route Planner is available in two variants, one for solo drivers and the Circuit for Teams app for dispatchers that manage multiple vehicles. Both of these variants are capable of optimizing multi-stop routes to be shorter than before for increased operational efficiency.
Is the Circuit Route Planner the right option for your route optimization operations? The market for route planners is ripe with alternatives that could help you make your route operations easier.
To see if you should get the Circuit route planner, we have made this blog where we take a look at its features, pricing, and reviews for additional knowledge on its viability as a good routing solution.
Circuit Review
Positive
Two separate options for individual drivers and businesses with teams of drivers and dispatchers.
Detailed historical reports and analytics to give you more clarity in your business operations for saving additional costs.
All data is automatically archived and can be instantly accessed to resolve queries or disputes.
Ability to edit and modify active delivery routes that are in progress for maximum flexibility.
It automatically keeps customers notified about any inbound shipments using email and SMS notifications.
Proof of delivery options, such as capture photo and signature, can be toggled on or off for every individual stop.
It is a very cost-effective option, allowing the drivers' team to add delivery notes to each stop on the route. Also, users can adjust the route on the fly and re-optimize the remaining stops with a click.
Negative
The price is high compared to other route planner apps available in the market.
Only 6 drivers are included in the $500/month pack, making it quite expensive and limiting for business operations.
Adding extra drivers will cost an extra $40 to $80, which is higher than other competing software solutions.
Lack of route customization and modification options available once you generate the entire route plan.
The software lacks integration with WM systems.
Features
Unlimited routes and stops
Live route progress tracking and updates
Live chat and dedicated customer support
Basic Features +
Customer notifications
Dynamic ETAs for customers
Collect proof of delivery
Standard Features +
Driver analytics
Access unlimited delivery history
Price Plan For Team
Upper
Essential
$80/month
3 users included
Growth
$160/month
5 users included
Enterprise
Contact for pricing
Customized API integration Custom reports
Free Trial Available
Circuit
Essentials
$100/month
2 drivers included
Standard
$200/Pay As You Go
3 drivers included
Pro
$500/Pay As You Go
6 drivers included
Free Trial Available
---
Price Plan For Solo
Circuit
Premium
$20/month
Unlimited stops
Free Trial Available
Is the Circuit Route Planner Worth the Price?
On paper, the value offered by Circuit's features and its price seem pretty reasonable. Though exploiting the other alternative solutions tells a completely different story.
If the alternative solutions are able to offer the same features at a lower price, then it would make more sense to opt for the alternative instead. Let us see how Circuit's features fare against a more affordable alternative route planner.
| | | |
| --- | --- | --- |
| Data Import | | |
| Route Optimization | | |
| Service Time | | |
| Time Windows | | |
| Curbside Delivery | | |
| Route Scheduling | | |
| Pickup & Delivery Options | | |
| Parcel Location & Info | | |
| Driver's App | | |
| One-Click Driver Dispatch | | |
| Reorder Routes Manually | | |
| Proof of Delivery | | |
| Reassigning Routes | | |
| Barcode Scanning for POD | | |
| Export Routes | | |
| Stops Priority via Color Coding | | |
| Reports & Analytics | | |
| API Integration | | |
| Expected Time to Arrive | | |
Features circuit Upper

Data Import

Route Optimization

Service Time

Time Windows

Curbside Delivery

Route Scheduling

Pickup & Delivery Options

Parcel Location & Info

Driver's App

One-Click Driver Dispatch

Reorder Routes Manually

Proof of Delivery

Reassigning Routes

Barcode Scanning for POD

Export Routes

Stops Priority via Color Coding

Reports & Analytics

API Integration

Expected Time to Arrive

Try Upper for FREE No credit card required
What People Say About Upper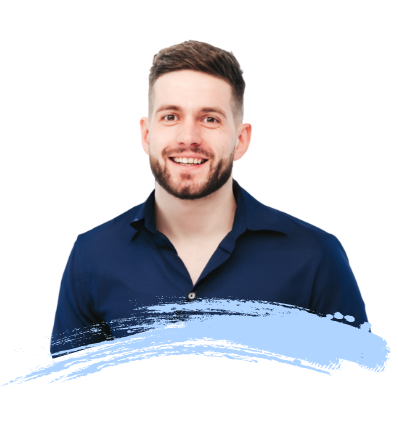 Saved 10 hours per week & delivering 3x more meals with Upper. It's easy to take proof of delivery, the speed is great, it's super super fast!

Ben Parker,
Delivery Manager of Flavors2Go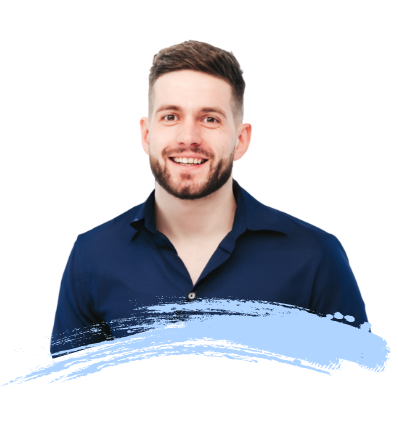 Key Features of Circuit Route Planner
A Circuit Route Planner is a software often used to optimize multi-stop delivery routes. It includes a number of features for managing delivery operations efficiently and effectively. Some of the key features include:
1. Route planning:
Route planning is a feature used by businesses to optimize their delivery routes. The key advantage of automated route planning is that it saves time, fuel, and other resources.
Circuit uses algorithms to calculate the most efficient route based on starting and ending locations, number of stops, and time constraints. Overall, route planning and optimization help to save hours of planning time and create the shortest routes for multiple drivers.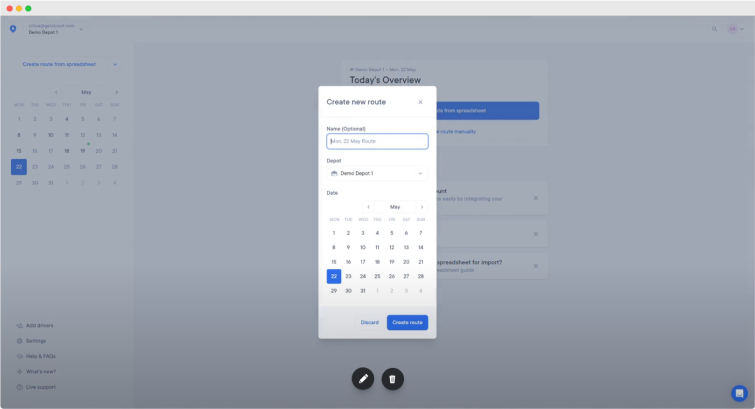 2. Driver tracking:
Circuit's interface allows you to track the location of your drivers. It provides real-time driver tracking and updates to know the whereabouts of your driver to ensure that the delivery timelines are met, leading to a better customer experience.
The driver's driving history is considered to calculate the accurate ETAs. In addition, driver tracking can help you understand how each and every driver is performing.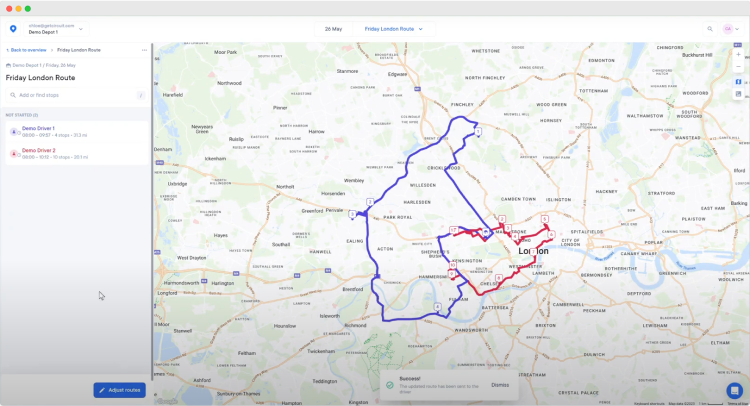 3. Customer notifications:
Customer notifications can go a long way in keeping your customers informed regarding the status of their delivery. This feature single-handedly allows you to cut down on unnecessary calls from customers about the progress of deliveries and leads to overall better customer satisfaction.
Additionally, labeling the stops and pickups as priority or time-sensitive can help to make the deliveries on time. So, keeping customers informed with all the necessary information regarding their orders helps boost customer experience.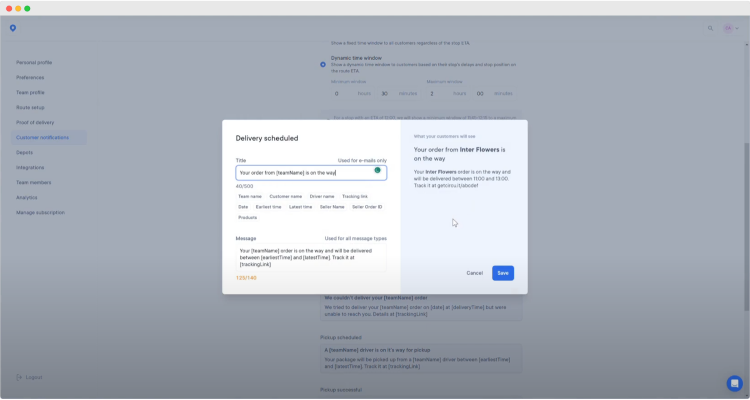 4. Proof of delivery:
This feature helps the delivery drivers to capture proof of delivery for each order delivered successfully. It is a form of photographic record that is helpful if the customer claims in the future that they did not get the parcel.
Drivers can choose the relevant option upon delivery like- delivered to the recipient, delivered to a third party, left in a mailbox, or left in a safe place. Moreover, if the parcel delivery requires a signature, it can be collected through the app, and if it does not require any signature, the driver takes a photo of the package and uploads it.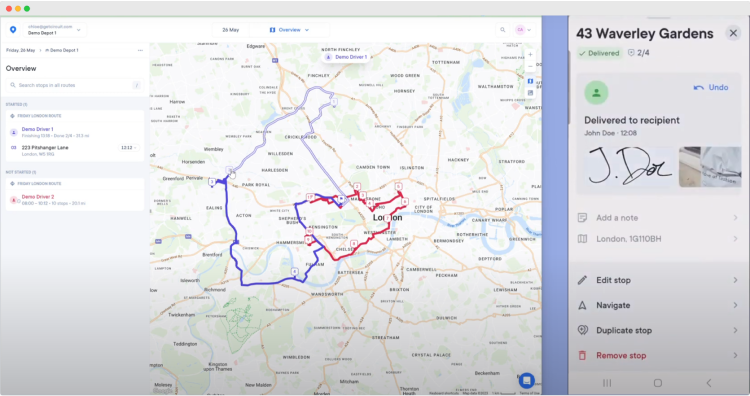 5. Driver app:
With the circuit route planner, you can completely do away with paper-based manifests, as they can access their route plans on their mobile devices. This, of course, is facilitated by Circuit's mobile application which makes your drivers more capable on the ground.
Using the driver app, drivers may also collect proof of delivery in the form of e-signatures or photographs. You can also track their delivery progress in real-time as their mobile device locations are shown to you in real-time.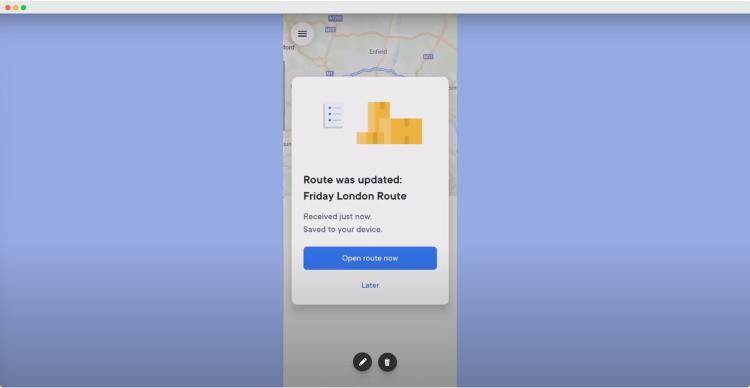 Should You Consider Using Circuit for Your Business?
While the feature set of Circuit quickly makes it a very capable route planning solution, it still might not be the perfect choice for your business operations. When put against other alternatives, you may find Circuit lacking in terms of features, given its price.
You might also be running operations at a grander scale where solutions such as Circuit just don't cut it. Thankfully, regardless of what your qualms with Circuit are, the market has plenty of alternative route-planning options for you to choose from.
Circuit
$100/month
Only 2 drivers included

$40 for additional driver charge
Upper
$80/month
3 users included

$31.99 for additional driver charge
Enjoy Higher Delivery Speeds
The optimized routes from Upper drastically improve the speed of your operations.
All of the finest routing features are at your disposal at an affordable price.

Get a route planner that puts your needs at the forefront today.
Is There an Alternate Route Planner?
There are plenty of route planners available in the market with an array of features. Among them, Upper comes out at the top of the list. Upper, a route optimization software, is a worthy alternative to Circuit.
This is because Upper offers similar routing features, like Circuit, along with affordable pricing. Upper aims to minimize route planning time with the help of its optimization algorithm. If you are not impressed with the Circuit's features, Upper can do wonders for your business.
Let us see exactly why Upper is better than Circuit Route Planner for your business.
Pricing:Upper undoubtedly gives its users more for less when compared to the Circuit Route Planner. Where Circuit offers 2 drivers for $100/month, Upper offers 3 users at $80. This trend continues as you go further down the pricing plans, making Upper an ideal solution for small businesses.

Parcel information: Because Upper allows dispatchers to enter parcel information, drivers have additional clarity regarding the location and handling of packages. This leads to lesser cases of damaged or misplaced goods.

Route customization:With just the click of a button, you can instantly reverse routes, reschedule routes and assign them to other drivers without having to do it manually. This saves loads of time in case of emergencies where you have to modify the route to accommodate changes in plans quickly.
Conclusion
Before purchasing any product, taking a look at its reviews is essential to understand its pros and cons in depth. Dedicated review blogs also do a great job of providing insights into the viability of using any software solution for your business needs.
Circuit route planner is a capable solution for fixing last-mile delivery challenges. Though it's pricing and feature set are often inaccessible to smaller businesses that require more economical solutions to route planning and optimization.
Fortunately, there are indeed economical solutions that excel at delivering great features, such as Upper. If there is any doubt in your mind about the capabilities facilitated by Upper, then feel free to try out our 7-day free trial that helps you experience the software before you make a purchase.
Frequently asked questions
What are the proof of delivery options that are available on Circuit?

There are two main ways in which a delivery driver can collect proof of delivery when using the Circuit Driver app. The first is by collecting the signature of the recipient on their mobile devices, and the other is by capturing images of the delivered item using their phone's camera.

Are there any Circuit alternatives for small businesses?

Yes, there are various Circuit alternatives that are better for smaller businesses to plan multiple routes and come with the same features. One such option is Upper, as it excels at creating efficient routes and providing state-of-the-art features that boost operational clarity and speed.

How do route planners help you create the fastest delivery routes?

Route planning software takes into consideration a lot of factors to determine the best route for your delivery operations. These parameters include location, traffic, weather conditions, customer requirements, task type, and more.

How long does it take to plan a route using route planning software?

The time taken to plan routes is reduced from hours to mere minutes when using a route planning software solution. This is all because of the fact that route planning software uses a lot of automated processes and uses them to plan your route efficiently.

What kind of route customization options are available on Circuit?

There are various route customization options made available on Circuit, including time windows, driver breaks and work timings, stop priority, and more. These customizations allow you to refine the accuracy of your routes and accommodate the needs of your customers.