Top Features
4.1

Routing

3.6

Dispatch management

3.7

Features

4.8

Customer Support
Overview
The last mile delivery industry has experienced significant growth in recent years, driven by the increasing demand for fast and convenient deliveries.
As customer expectations continue to rise, businesses must adapt to the demand for faster, more efficient, and reliable routing services.
Routing is complex due to numerous individual stops across dense urban areas. It demands precise routing solutions and resource allocation to reduce costs and delivery times.
RouteSavvy automated routing software is a leading route planning and optimization solution designed specifically for deliveries, pick ups service, courier business, service calls, and sales calls technicians.
It's an intelligent optimized routing solution that provides logistics professionals with a comprehensive toolkit to address the unique challenges of route planning and management.
RouteSavvy route planning software helps create efficient routes in real-time, taking into account variables such as traffic conditions, delivery time windows, and specific driver preferences.
This ensures efficient use of resources, minimizes fuel costs, and maximizes delivery efficiency, all while meeting customer expectations.
RouteSavvy Review
Positive
Set up and enter a large number of locations through bulk entry using spreadsheets, saving time and effort.
The ability to map routes and export them to Excel is highly appreciated as dispatchers can easily share route information with their crew in a well-organized manner.
Excellent customer support ensures a smooth onboarding experience when transitioning from a different route optimization software.
Various navigation map views to choose from like road, aerial, grayscale, canvas dark and canvas light.
Unlimited number of stops allows you to create complex routes easily.
Easily break down large routes into more manageable sections, providing more efficient routes.
Create territories and handle multiple routes effectively by allocating resources based on specific areas, enhancing efficiency and coordination.
Customize maps and assign custom icons to stops, allowing for personalized and visually intuitive route planning.
Embrace a paperless approach with RouteSavvy, reducing waste and streamlining operations for a more eco-friendly and efficient workflow.
It is an extremely affordable route planning and optimization solution as compared to its other counterparts with similar features.
Experience faster operations with quick routes and lesser fleet maintenance costs for smaller fleets.
It is ideal for small to mid sized fleets with easy route sharing for efficient supply chain.
Negative
The UI is not intuitive, it could be frustrating to create routes for new users with no previous experience of using route planning and optimization software.
Data uploading could be cumbersome and time consuming when adding a large number of locations or data.
In free trial, route planning and optimization features are limited for up to 3 locations only, which is not sufficient to test its full capabilities.
One cannot decide if RouteSavvy automated routing software will be able to solve their routing problems or not without purchasing a paid plan.
Lack of 24-hour support to have round-the-clock assistance for any potential issues that may occur for any critical deliveries.
Auto locate addresses and data verification needs improvement to prevent visiting locations that are outdated or incorrect.
Occasional map issues occur, such as locations or stops not appearing correctly or requiring manual adjustment.
In some cases, locations or stops may not immediately show up on the map, requiring users to zoom out and wait for them to load.
Transferring stops from one route to another can be somewhat challenging.
There is no option to change the departure date, limiting flexibility in scheduling.
The map occasionally presents a bit outdated information and may incorrectly geo locate addresses.
Route Planning Software
$39
PER MONTH PER VEHICLE
Key Features
Bulk Import of Locations
Fast Route Planning and Optimization
One-Click Optimization
Unlimited Locations and Routes
Quick Text-Based Search
Customizable Start and End Locations
Time vs. Distance Optimization
Custom Route Stop Order
Adjustable Stop Duration
Selectable Map Icons and Colors
Create Territories with Boundaries
Optional Aerial Imagery Display
Multiple Export Formats
Browser-Based Auto-Save
Usable Across Major Browsers
Lat/Long Support
Auto-Flagging for Problem Addresses
Mobile + GPS Tracker
$15
PER MONTH PER VEHICLE
Route Planning Features +
RouteSavvy Integration
Smartphone-Based GPS Tracking
Real-Time Driver Tracking
Mobile App (Android & iOS)
Efficient Route Dispatch
Photo and Signature Capture
Live Delivery Status Notifications
Ad-Hoc Fixed Route Stops
Exportable Route Summaries
Field-Updated Driver Notes
Flexible GPS Display Options
30-Day GPS History
Export GPS History Data
Price Plan For Team
Upper
Essential
$80/mo
3 users included
Growth
$160/mo
5 users included
Free Trial Available
RouteSavvy
Pricing
$126/mo
3 vehicles included
Pricing
$210/mo
5 vehicles included
Free Trial Available
---
Assessing the Worth: Is Your Investment Worth the Price?
When considering the right routing solution for your business, it's important to evaluate its features and their potential benefits for your specific business needs.
To determine if RouteSavvy routing software is worth your investment, let's compare it with one of the best route optimization software in the industry, Upper.
| | | |
| --- | --- | --- |
| Route Optimization | | |
| Stops | Unlimited | Unlimited |
| Service Time | | |
| Time Windows | | |
| Curbside Delivery | | |
| Route Scheduling | | |
| Pickup & Delivery Options | | |
| Swap Routes | | |
| Reverse routes | | |
| Multi-stop selector tool | | |
| Driver's App | | |
| One-Click Driver Dispatch | | |
| Proof of Delivery | | |
| Reassigning Routes | | |
| Export Routes | | |
| Stops Priority via Color Coding | | |
| Reports & Analytics | | |
| API Integration | | |
| Expected Time to Arrive | | |
Features RouteSavvy Upper

Route Optimization

Stops

Unlimited

Unlimited

Service Time

Time Windows

Curbside Delivery

Route Scheduling

Pickup & Delivery Options

Swap Routes

Reverse routes

Multi-stop selector tool

Driver's App

One-Click Driver Dispatch

Proof of Delivery

Reassigning Routes

Export Routes

Stops Priority via Color Coding

Reports & Analytics

API Integration

Expected Time to Arrive

Try Upper for FREE No credit card required
What People Say About Upper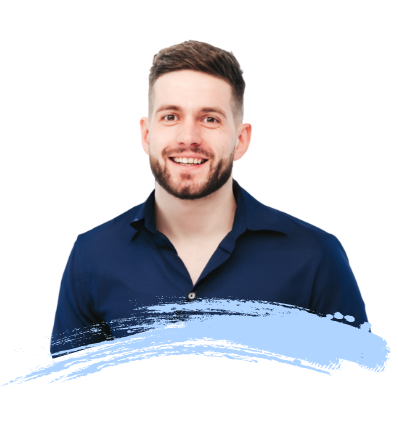 Saved 10 hours per week & delivering 3x more meals with Upper. It's easy to take proof of delivery, the speed is great, it's super super fast!

Ben Parker,
Delivery Manager of Flavors2Go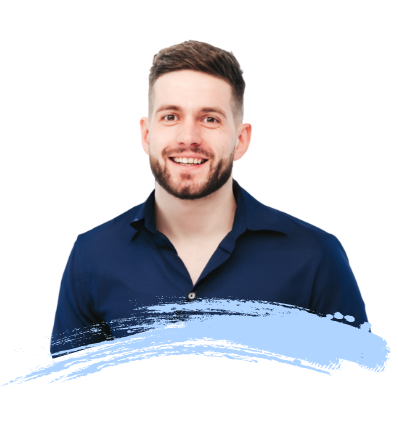 Key Features of RouteSavvy
1. Bulk Location Import:
Import multiple locations easily through bulk upload via spreadsheet, saving time and efforts for faster routing process.
2. Time vs Distance Optimization:
Choose between time and distance optimization options to get optimized routes based on your needs. Choose between fastest vs shortest routes considering all the routing constraints.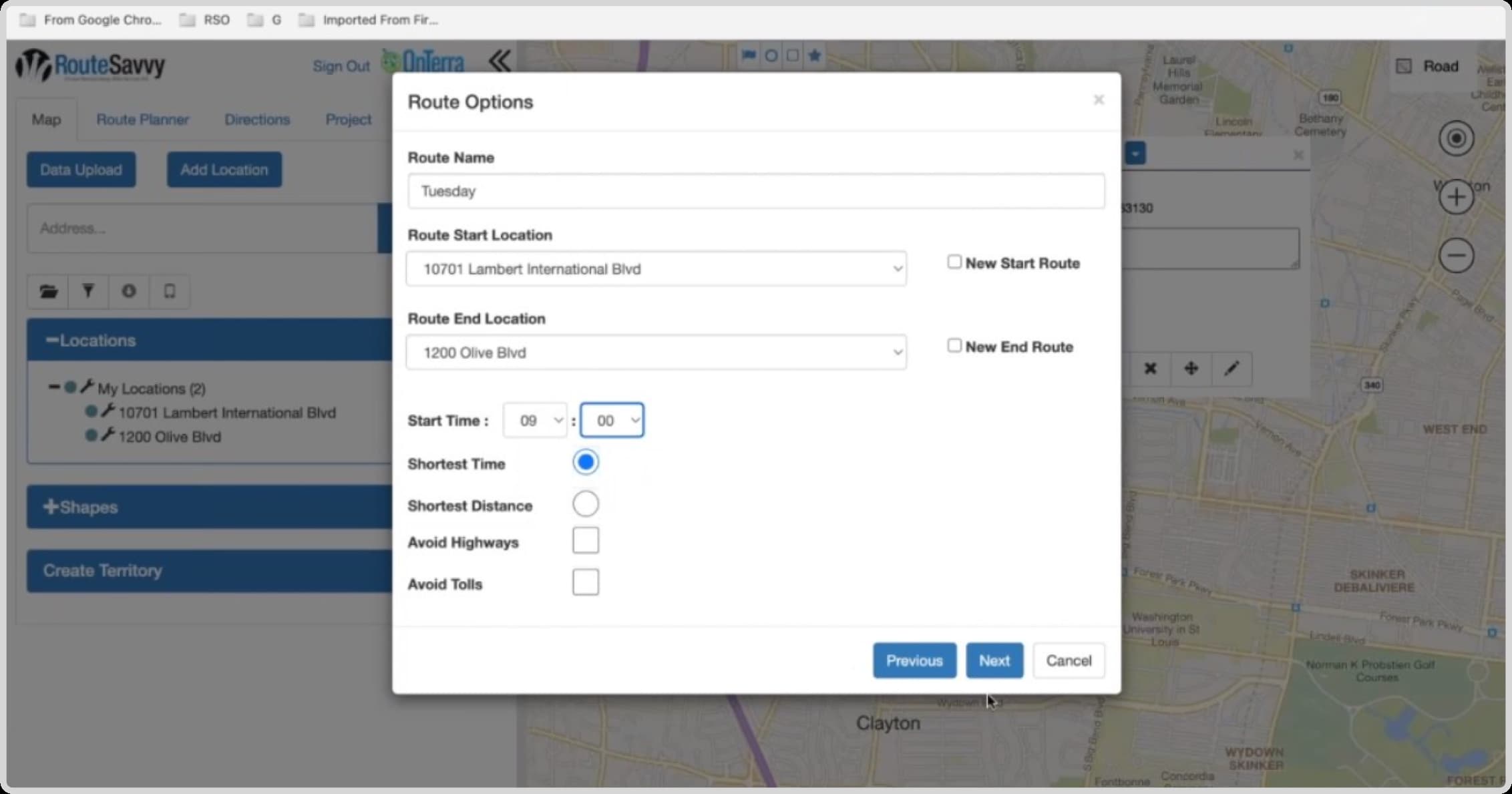 3. Customizable Icons:
Personalize your stop and route visuals by selecting from a range of icons and colors, enhancing clarity and visual distinction for better route comprehension.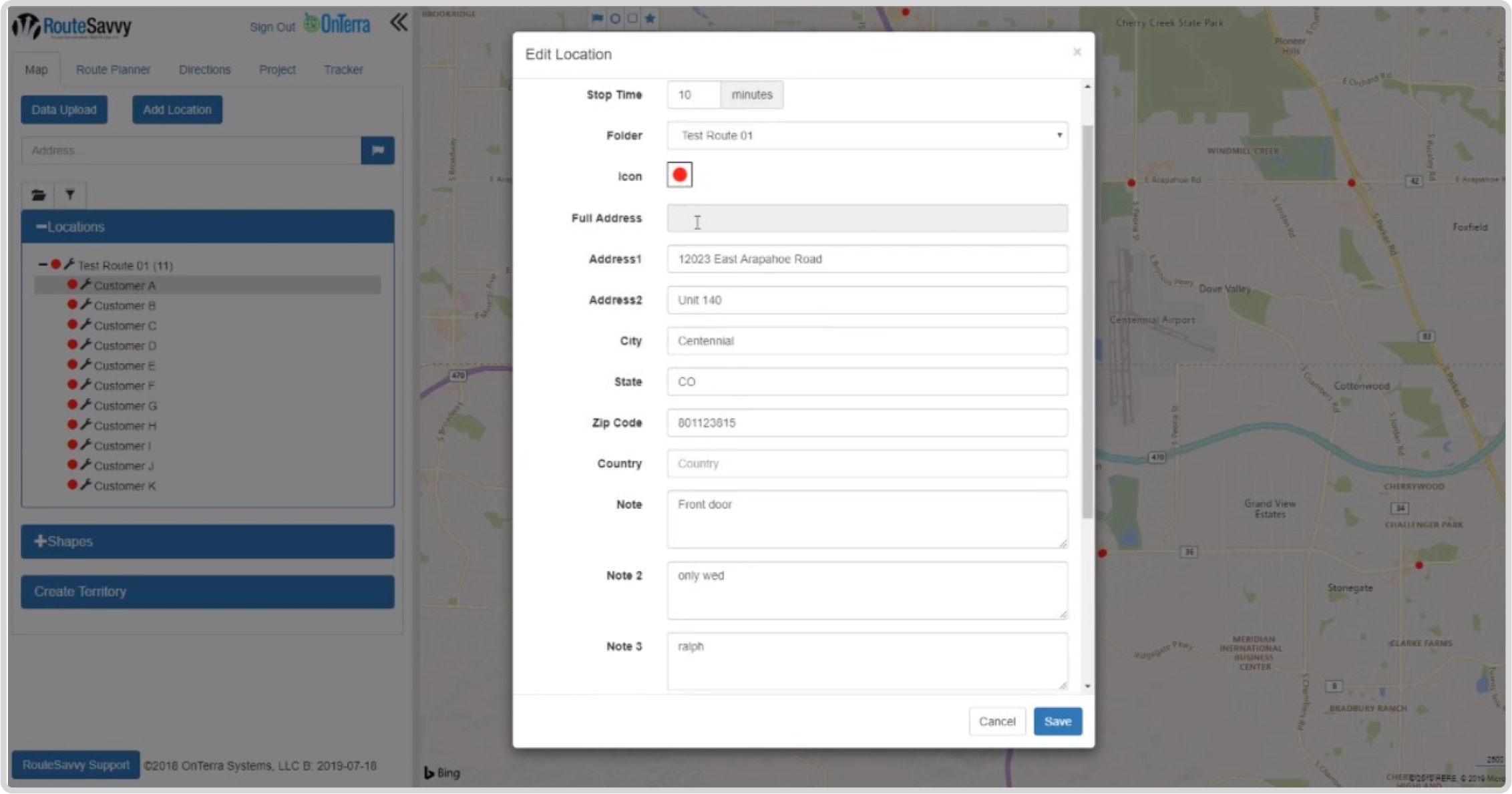 4. Map-based Stop Selection:
Create custom shapes directly on the map to easily select and assign stops, allowing for precise control over route planning and organization.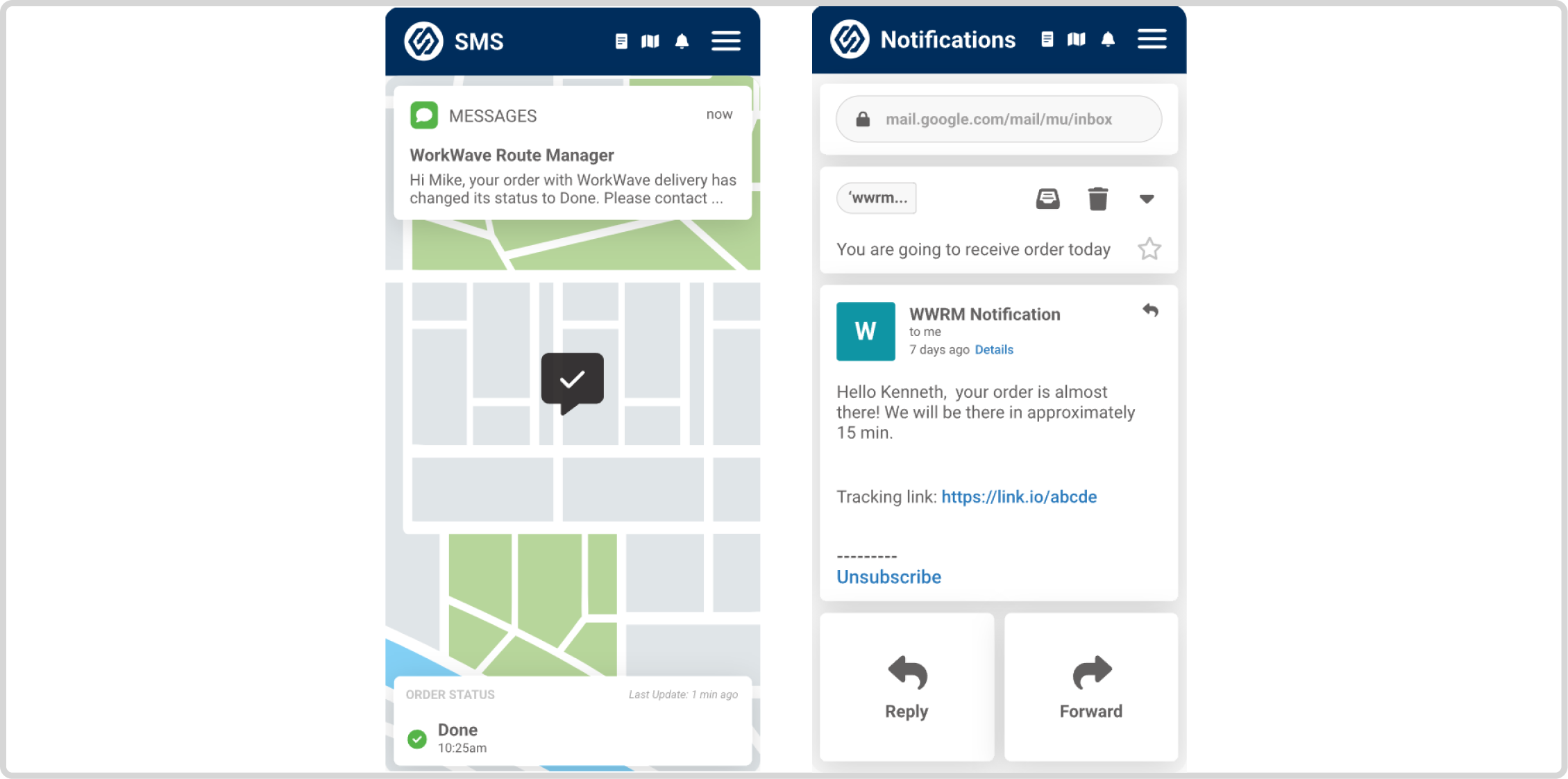 5. Territory Management:
Define territories using state, county, and zip boundaries for effective distribution of routes and assignments among different regions or areas.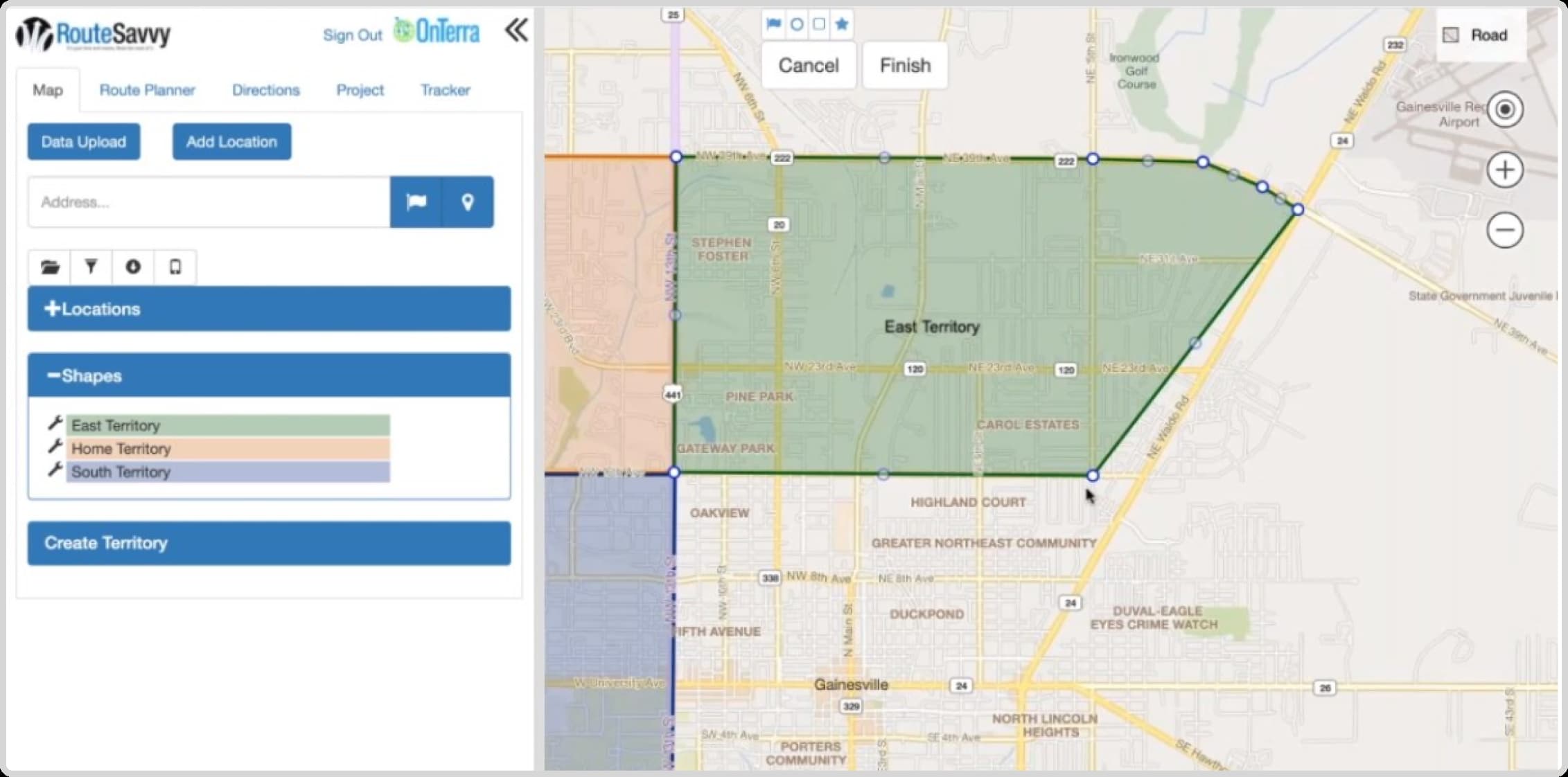 6. Add Latitude & Longitude:
Option to input latitude and longitude coordinates along with traditional addresses, providing additional benefit in location data input for specific geographic needs.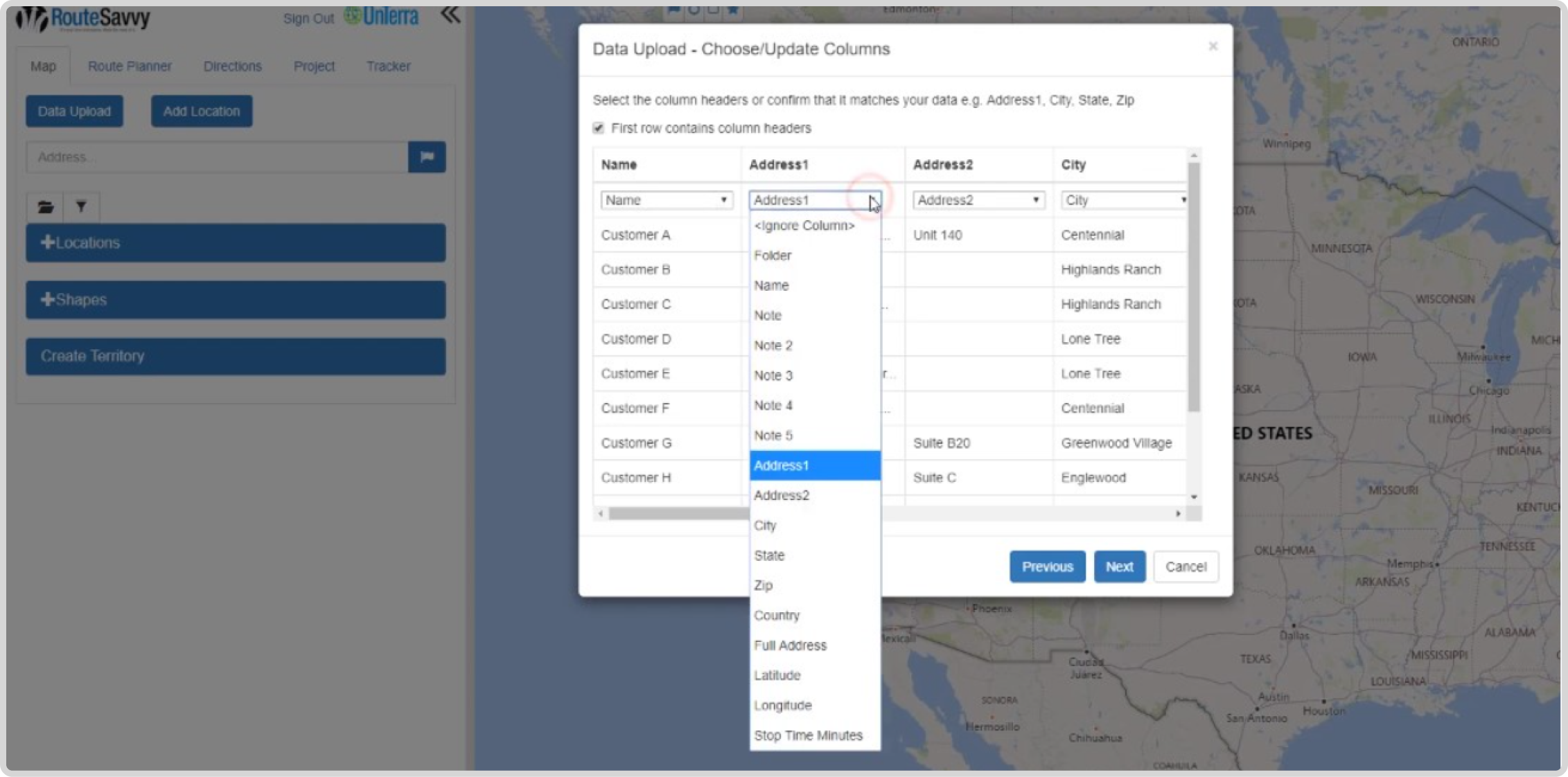 Is RouteSavvy Right for Your Business?
RouteSavvy is a good route planning and optimization software for your business, especially if you have a small to mid-sized fleet and value an affordable solution with good customer support. It offers some great options for route breakdown and territory creation which could be useful for efficient resource allocation.
However, affordability also has its price. RouteSavvy comes with a non-intuitive UI that makes even a normal route creation and dispatch quite challenging. With tons of alternative solutions out there, that too with advanced features, it's hard to turn a blind eye to them.
Considering overall features, functionality, and pricing, it is better to look for better alternatives.
RouteSavvy
$126/mo
No discount
Upper
$80/mo
Save 20% with annual billing
Get more, pay less Seamless multi-route planning and one-click dispatch.
Experience the streamlined route optimization features with user-friendly software.

Choose the one that makes you feel your investment is truly worthwhile.
A Perfect Alternative for You
While RouteSavvy may provide some features for route planning solutions, Upper takes it to the next level by providing unrivaled flexibility and control over essential features.
Upper caters to every industry vertical in logistics like delivery, sales calls, field service technicians and everything in-between that requires visiting hundreds of locations daily.
Here are the key features of Upper that makes it better than RouteSavvy:
Efficient Route Planning: Effortlessly plan multiple stops in one go, saving valuable time and effort. Our efficient route planning feature ensures optimized routes that maximize efficiency and minimize travel time. Easy drag and drop feature lets you add and change any stop between drivers as well as routes. While the drag and drop feature is available in RouteSavvy, it doesn't give you full control over routes and drivers like route swapping, route reverse, reassign routes, stop change between drivers, etc.

Excel Import: Easily import CSV or Excel files to add hundreds of stops at once. Say goodbye to manual data entry and streamline your route planning process with just a few clicks. When it comes to RouteSavvy, bulk upload for a lot of stops is time consuming. It takes time and often gets stuck when you've to add hundreds of locations.

Address Suggestions: Our advanced system automatically detects address inaccuracies and suggests the proper addresses in case of wrong or duplicate addresses, eliminating the risk of delivery errors. Ensure accurate and error-free deliveries, saving you time and improving customer satisfaction. On the other hand, RouteSavvy's auto-flagging of incorrect addresses is not accurate. You've to make sure that all of your addresses are accurate by manually

One-Click Dispatch: Quickly dispatch routes to drivers with a single click, ensuring prompt and efficient delivery execution. Share your route link via email, text or driver app and streamline your dispatch process by delivering on time to the end customers. If we talk about RouteSavvy, it provides route sheets in simple text with turn by turn directions or via navigation in their mobile app add-on subscription

Advanced Scheduling: Schedule optimized routes in advance for weeks and dispatch them with a click. Plan ahead and enjoy hassle-free route management, saving time and improving overall operational efficiency. On the other hand, RouteSavvy can give you the option to set a date for your routes but not full control over driver, vehicle and delivery management like Upper.

Customizable Features: Tailor your delivery process to meet your specific requirements. Set delivery time windows, prioritize urgent deliveries, add curbside delivery and optimize routes to avoid constraints such as traffic and road closures. Get delivery reports and analytics to spot areas of improvement. On the other hand, RouteSavvy doesn't provide such customizable features apart from route planning and tracking.
DON'T MISS OUT! LIMITED OFFER
Upper's Growth Plan now available @
$160/mo
Get the Best Cost-Effective RouteSavvy Alternative & Speed up Your Deliveries by 3x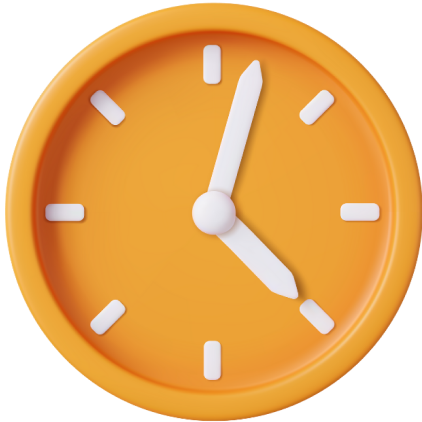 Conclusion
When it comes to choosing the right software for your business, it's important to weigh your options carefully. We hope this RouteSavvy review has cleared your doubts about whether you should go for it or look for other routing solutions.
While RouteSavvy may seem appealing, it's crucial to explore alternatives that offer similar or better features and functionalities. One such alternative is Upper, a comprehensive solution that can be directly compared to RouteSavvy in terms of pricing, user experience, and overall value.
To make an informed decision, why not embark on a 7-day free trial of Upper? Experience its full capabilities and see if it aligns with your unique requirements. Don't settle for anything less than the perfect fit for your business.
Frequently asked questions
Can I export routes from RouteSavvy to Excel?

Yes, RouteSavvy allows users to map routes and export them to Excel. This feature facilitates easy sharing of route information with the crew in a well-organized manner.

Is RouteSavvy suitable for businesses with small to mid-sized fleets involved in field services?

Yes, RouteSavvy is specifically designed for small to mid-sized fleets involved in field services, delivery, pickups, and transport services. It offers an affordable and efficient routing solution for businesses in these industries.

Can I use RouteSavvy on my mobile phone or tablet?

Yes, it offers mobile apps for iOS and Android devices for mobile phone and tablet. It allows you to get optimized routes straight to the mobile app. However, it doesn't let you create and optimize routes in the app, you can only view it when the routes are dispatched.

Can I get custom reports and analytics with RouteSavvy?

No, RouteSavvy doesn't provide the option to generate any custom reports and analytics. It only allows you to see route history for up to 30 days.

How much does RouteSavvy cost?

The pricing for RouteSavvy varies based on the number of vehicles and the add-on subscription chosen. It offers flexible pricing options tailored to the specific needs of businesses.

Is it worth paying for RouteSavvy?

The value of RouteSavvy depends on your business requirements and goals. It offers features like route optimization and driver tracking. It is a cheap option comparatively, but it doesn't provide any strong set of features that makes it a truly worthwhile routing software.

Which is the best alternative to RouteSavvy?

There are several alternatives to RouteSavvy available in the market that come with unique features and capabilities. But, our best bet would be Upper that comes with all the required features and functionalities to make routing smoother.