Key Takeaways:
Delivery hours of major carriers can help many businesses to manage their delivery schedules and deliver better customer satisfaction.
Most mail carriers deliver packages between 6 am to 8 pm from Monday to Saturday.
Worker shortages and no night service amid surging delivery orders can cause delivery delays.
Carriers can change delivery hours seasonally or in case of unforeseen circumstances. So, it is important to stay up-to-date with working hours.
We have all dealt with delivery delays firsthand. Though late deliveries have been a common phenomenon throughout human history. Sometimes these delays can also be after dark and they cause us to wonder how late do mail carriers deliver. 
While some mail delivery services do deliver mail at later hours, none seem to deliver at night. This is because a mail carrier cannot expect a delivery person to work 24×7. This combined with the fact that morning deliveries are often preferred, disincentivizes nighttime deliveries.
This is also a concern for businesses that hire postal carriers to deliver their products as they have to know when their customers can expect the product. This is why it is essential for any delivery service to develop systems to have packages delivered throughout the day.
How Late Do Most Mail Carriers Work?
Most mail carriers deliver packages between 6 am to 8 pm Though every single mail carrier is different, making it is critical to understand what the individual timings are for each and every single carrier. Let us find out how late do different carriers deliver.
How late does UPS deliver?
The United Postal Service (UPS) delivers between 9 a.m. and 7 p.m. from Monday to Saturday. They also have a yearly holiday schedule that you can consult to see their schedule.
Their schedule might also differ depending on the service that you opt for such as UPS air, UPS ground, or UPS domestic. Though to put customers at ease they also offer package tracking with their online tracking portal, letting you see where exactly your package is in real time.
How late does Amazon deliver?
On average Amazon delivers anywhere between 6:00 a.m. and 10:00 p.m. However, drivers may contact you between 8:00 a.m. to 8:00 p.m. to avoid causing a disturbance or in case they need your signature. Also, if you opt for same-day or two-day delivery, then they could also deliver well past 8 p.m. You could also get your packages at 10 p.m. if your driver is late.
There is no doubt that Amazon does get your package delivered in some of the quickest and most efficient ways imaginable. Though they don't conduct commercial deliveries, unlike the other services on this blog.
Amazon will also offer Sunday delivery much like how the united states postal service offers Sunday shipping. They also offer package tracking on every order so that customers can know precisely where their package is.
How late does USPS deliver?
The United States Postal Service (USPS) delivers mail between 8 a.m. to 5 p.m. This makes USPS deliver a lower mail volume when compared to other services. This puts USPS mail carriers at a disadvantage when compared to other mail carriers.
They follow this schedule from Monday to Saturday. Also, USPS deliver packages on a Sunday if you opt for their priority mail express delivery service. These premium USPS delivery services are more expensive when compared to the regular USPS delivery service.
USPS stop delivering packages during holidays though USPS delivers mail on Sundays and holidays for those that paid for priority mail express. Most USPS packages don't have a tracking ID though if yours does then you will be able to track your packages using their online portal.
USPS also offers a unique option with their post office network for those that don't want to wait for their packages to be delivered by USPS postal carriers. Though this feature is only usable if you can track your package and it is within range.
With the 'package hold' feature you can go to your local post office and pick up your package instead of having a postal carrier deliver it to your home. Such a feature allows you to receive mail a lot faster than having USPS deliver mail.
How late does DHL deliver?
DHL will usually deliver mail from 8 a.m. to 6 p.m. from Monday to Friday. Since they operate in multiple countries, their leave schedule is never the same. This is why to understand their schedule, it is best to look at the common holidays in your area.
Mail and packages delivered by DHL can be tracked online. This is to put your mind at ease as you know where your package is on the delivery route. This lets you know the approximate delivery window for your package.
How late does FedEx deliver?
The delivery hours of FedEx are usually between 8 a.m. to 8 p.m. on working days, though Saturdays and Sundays remain open for residential deliveries where FedEx Express shipments are exempted. FedEx also delivers on a few holidays. To check which holidays they operate on you might want to take a look at the FedEx holiday calendar.
To combat uncertainty in the minds of customers and businesses they also have a package tracker on their web portal. This allows you to get a general idea of where your package is using only your order number.
FedEx also boasts some of the best delivery times as they have features such as FedEx SameDay that let mail arrive on the same day. They are also quite reputable as they have a lot of mail carried every day.
What Causes a Mail Delivery Delay?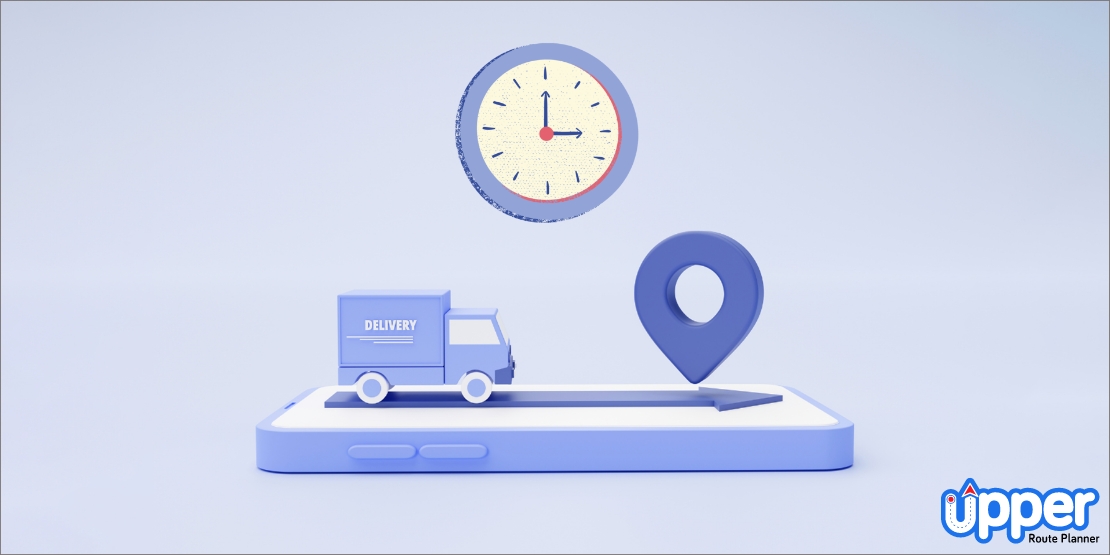 It seems that almost everybody on the planet is tired of a high delivery time. Though delivering mail is a task that is easier said than done. There are hundreds of factors that could affect delivery times.
With online orders constantly on the rise and there being a shortage of drivers, it is easy to understand companies having a hard time sticking to deadlines. Let us further look at the reasons that contribute to this issue.
1. Worker shortage
The global worker shortage hurts the logistics industry the most as it relies heavily on the abilities of its workers. This is why whenever there is a worker shortage deliveries get delayed. This situation is further worsened by unforeseen events such as the pandemic.
When there is a worker shortage the existing workers are put under a lot of stress because of the increased responsibility on their shoulders. Though these events do also open up opportunities for those that want to get a driver's job without any prior experience.
2. Rising delivery orders
The global mail volume is constantly growing with each passing day. More and more new customers are hopping on to the internet and ordering items on a regular basis. This hike in packages greatly affects any mail carrier.
It is even harder on companies such as US postal service that have to manage post offices alongside their regular deliveries. This is what usually makes USPS deliver later than its competitors.
With hundreds of packages to deliver each day, it is understandable why a postal carrier is sometimes unable to meet weekday delivery windows.
3. No weekend operations
If meeting weekday delivery windows is hard then surely weekend delivery windows should be easy to meet. While it is the case for customers, the same cannot be said for shipping companies. Most carriers do not work on Sundays for a good reason.
This is because much like post offices, delivery company employees also need a break. While it is possible to deliver mail and packages in a weekend delivery window, it is very expensive. For weekend delivery to be possible you either have to hire more drivers or pay the existing drivers extra.
4. No packages delivered at night
Another limitation faced by delivery companies and customers alike is the inability to deliver at night. A lot of customers would prefer getting deliveries at night as they're usually home. Though a majority of people prefer deliveries in the day.
This pressure from customers is why companies usually stick to daytime deliveries. While you might have seen companies like USPS handle overnight shipping it is usually because of priority mail and is not the case with most packages.
The only way to make overnight shipping feasible is by switching the mail carrier which is not only expensive but also hard to manage. With such factors at play, it is truly difficult to say if businesses will ever be able to stick to their deadlines.
How Upper Makes Businesses Meet Their Delivery Deadlines?
Wondering if your deliveries are going to be timely is a concern of the past. Embrace the future of delivery route planning with Upper. The route planner eliminates uncertainty by giving you highly accurate ETAs that let you rest easy knowing that your deliveries will be on time.
Having an informed delivery route at our fingertips is a luxury that can be yours. Never again will you miss a delivery window when you use the software. Upper's route optimization feature also allows for more packages to be delivered in the same span of time.
You also get to put your customers at ease with proof of delivery. Proof of delivery puts both the delivery business and the customer at ease as it gives you indisputable assurance of successful delivery.
Schedule Routes for Your Late Deliveries on Upper
Give your customers the most accurate ETAs and forget the worries of route planning. Upper is here to save you from the regular hassles of dealing with delivery routes.
Get Upper for Free

FAQs
USPS will not deliver a package on Sundays unless you have opted for their priority mail express service. If you have paid the extra amount then your package could also be delivered from the post office to your house as late as 10 pm by the USPS driver.
A rotating mail carrier is a person that comes in place of the regular mail carrier due to time constraints. Such drivers are more likely to delay deliveries as they are not as familiar with your area as the usual local USPS driver.
Most mail carriers don't seem to get any package delivered after 6 pm though if they are running late or have a lot of orders then they might stretch their working hours. There have also been cases where packages were delivered after 10 pm.
Final Stop
Delivering mail is a very complex process with a lot of working elements. All elements are crucial to making sure that your package gets delivered within the delivery time. This is an even bigger challenge for postal carriers that also have to deal with junk mail in their post office.
Because of these inconsistencies present in the current delivery business system, many businesses wonder if they should set up their own delivery network with contractors. This is indeed a great option for those that want to be in full control of their deliveries.
Being in full control of your deliveries is made better with Upper as it will eliminate any concerns that you have with your delivery routes. Upper gives you optimized routes that save you time and money at once with the highest level of accuracy imaginable.