Route planners in 2021 are becoming more and more critical in the United States and elsewhere. In this context of the COVID 19 and the post coronavirus world, there will be more and more need for route planning software for the delivery industry, food delivery, and roadwarriors of many kinds.
The question is, "What is the best route planner app on the market today?" Finding the right app is always tricky. There are useful services like Capterra or GetApp, who make suggestions for route planning software. The problem with these types of directory pages is a problem of quantity over quality. There are lots of apps on these sites, but the quality of the information is not always the most relevant. There are many factors to considers from prices to subscriptions to help features. To get a better idea of which app, you need a human to review them and to give a review.
We wrote this article with this intention in mind. We are first going to look at some basics, the criteria for good software before giving our quick takes on the top of each class.
Top Apps At a Glance
Best Free: Google Maps
"Google Maps is for those who want to plan route, free of cost. We all know and love this software, which has become the standard for most individuals."
Best for Field Sales
"Badger Maps Salespeople's' tool for making routes. If you're out there making sales and organizing sales trips, then this app is a must!"
Best for Deliveries
"Routesavvy aims to serve those who carry out deliveries. We know that last-mile delivery is a booming industry; this is a great companion."
Best Complete Solution
"OptimoRoute is a complete solution for anyone with high volume. Once you have many vehicles and fleets, you'll want this on your wishlist."
Basic Overview of Route Planning
What is a Route Planner?
This is a software that is often used by courier drivers, delivery drivers, fleet managers, dispatchers, and more to optimize trips with multiple stops.
You may also like to read:
What is Route Planning?
Who are the Users?
It's important to understand that none of the programs you will find is a "one-size-fits-all" solution. Each type of user in the United States has a different routing process, different needs, and will require various features. Let's look at examples of users:
Big couriers like UPS, FedEx, DHL;
Small couriers and last-mile delivery
Any small businesses that do a delivery service;
Sales representatives (or sales reps);
Fleet management companies;
Insurance agents;
Field management services.
How to Choose a Route Planner
As mentioned earlier, there are many types of users. That means that there is not a "greatest overall" optimization software for all clients. Everything depends on an increase in productivity for your businesses and customers. That increase in productivity gives you an idea of what would it would be worth paying for software. Some users have more delivery addresses than others. We want you to have the software that suits your needs and your situation. We suggest using a process to choose the right software for you. To help, here are the factors to consider when selecting your route optimization software.
Price and overall cost of the subscription and set-up fee;
Availability of a free trial and upgrade to Pro;
User experience: design, few challenges in understanding, the flexibility of website, drag and drop capacity, and tremendously easy to use;
Number of vehicles in the fleet (thousands? hundreds? two? only one?);
Specifics of your field / Nature of business: sales vs. delivery vs. field service;
Customer-facing need like destination etas, and ability to view the page with the schedule;
Number of addresses, destinations, and locations (or deliveries) that can be added;
Driver app vs. admin app;
Map capabilities such as marker style, instructions, layout, languages;
Video directions;
Fuel and gas efficiency, savings of purchases, distance tracking, and journey details;
Traffic Data such as traffic jams;
Account management settings, and variety of choice of options for consideration;
User experience features such as search bar, excel spreadsheet uploading;
Payment processing, including Google payments, Apple Pay, credit card processing abilities;
Language and territory capability;
Quality of "find route" features;
The overall quality of the underlying technology, computer science, and algorithm;
The type of platform that is included (iPhone, iPad tablet, Android 5.0, desktop, web tools, Windows) and integration across platforms;
Quality of the app on the mobile device for drivers and everyone;
Navigation on car or vehicle phone for driver or copilot;
Real-time progress update feature;
Community support, reviews, and rights;
Integration of Google Maps and Apple Maps.
Plan quickly, deliver faster, delight customers and get home early.
Everyone deserves to have simple and easy route planning.
4 Best Apps for Multiple Stops
As you can see, there are many factors to consider when you plan a route with many addresses. So now we will cover the best of each class.
1. Best Free: Google Maps
If you are starting in planning routes, you may want to go with a free option. If that is the case, then Google Maps would be the recommended app. MapQuest offers a decent mobile app. We recommend that you check that out. We have already written another article on the topic of the best free application if you're curious.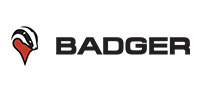 2. Best for Field Sales: Badger
Badger Maps is a company that specializes in serving the sales representatives. Their software has many features that useful to sales teams. Specifically, this means management by territory, CRM functionalities, schedule planning, ability to do lead generation. It generates sales routes in a friendly manner. It is a cloud-based app with mobile apps as well.
Main features:
Driver management
Territory management
Platforms:
Web-Based + Cloud
App Store – iPhone / iPad
Google Play – Android
Pros & Cons:
Pros
Integration of client data including addresses;
Lasso function to create mass updates;
Track prospects, contacts, industries;
Easy add address and location;
Useful also for delivery routes;
User experience and convenient;
Real-time modifications;
Optimized for the traveling salesperson;
Easy upload from excel spreadsheet;
Easily map multiple destinations to create the routes
Advanced find route function;
Search bar for quick reference.
Cons
Lacks specific scheduling abilities, such as lockdown scheduling;
Lack of traffic information;
Maximum of 23 stops at any given time.
Inability to do batch meeting changes;
Overtime figures;
Pricing structure unclear.
3. Best For Deliveries: RouteSavvy
The choice of deliveries is RouteSavvy. It is optimized to find the best route for multiples addresses for deliveries. Their software is more geared towards small or medium fleets that work in delivery. Their app is also useful for many types of users that need to map multiple addresses (such as dog walkers). The app is helpful for service calls, pickups, and last-mile delivery services. Another critical component is the fleet tracker module. Finally, Routesavvy is known for its excellent customer service and customer support. Users have claimed massive savings in fuel costs, efficiencies delivering to many addresses. User satisfaction is very high.
Main features:
Driver management
Territory management
Dispatch Management
Drag & Drop Scheduling
Driver Management
Live Driver Tracking
Performance Metrics
Platforms:
Web-Based + Cloud
App Store – iPhone / iPad
Google Play – Android
Pros & Cons:
Pros
High-quality software with high reliability;
Affordable/low price point;
Track pickups, resources, and collection;
Integrates nicely with other software or applications;
Dynamic, intelligent route optimization;
Separate addresses and stops into different folders.
Quickdraw/capture feature;
Find route option;
Route plan sync and permissions;
Report places and mileage;
Search bar for quick reference;
Smartphone markers and item.
Cons
User experience issues regarding optimization;
Inability to export data from all shapes;
Caching is an issue;
Bugs reported with addresses not being removed;
Specific stops or addresses don't show up without zooming;
Map data is out of date.
4. Best Complete Solution: OptimoRoute
OptimoRoute aims to be a complete solution that does not mean only route planning, but also touts to "Organiz[e] the mobile workforce." It is also a management solution that is cloud-based. This app targets larger enterprises and fleet management. Of particular note is the dashboard or central database. It allows us to create reports, get insights, and analytics about performance. For many, this is a difference-maker. Many consider this to be a productivity software, more than just a route planning tool. Users mentioned that it "stands out above the other products." It allows us to allocate tasks and organize workflow. In simple language, it will enable to track many stops, many addressees, plan many routes, with many drivers. It is popular in the United States in particular.
Main features:
Driver management
Territory management
Dispatch Management
Drag & Drop Scheduling
Driver Management
Live Driver Tracking
Performance Metrics
Platforms:
Web-Based + Cloud
App Store – iPhone / iPad
Google Play – Android
Pros & Cons:
Pros
Advanced delivery status including viewing canceled orders;
Ability to dispatch route maps to drivers;
Remote access;
Import function from CSV/Excel files download;
Professional customer information reference;
Simple third-party integration with Google Maps, Garmin, Waze, and others,
Considered top value, users state "the best money can buy";
Matching stop function;
User experience features such as aliases for addresses;
Simple functionality on mobile application;
Accurate GPS, even for rural addresses and stops;
Search bar and find route features;
Copy customer orders;
Repeat window levels;
Updated version;
The flexibility of routing settings;
Many videos online;
Email notifications.
Cons
Problems with live delivery lists
Unable to have more than one depot;
Lack of customizable fields;
Issues with data capture using the mobile app;
Issues and user experience difficulties with weekly scheduling;
Lack of customer signature capture on mobile application;
Lack of customization with the analytics reports;
Client availability status;
Search limit.
---
FAQs
The key thing is to identify your priorities when choosing the software that's right for you. An excellent route planner will save you a tremendous amount of time and money. The first step then is to identify those potential cost-saving issues and efficiencies and choose the appropriate product to address these issues.
A free service is useful mainly for simple jobs, for example, travelers planning a road trip. The trouble is when you have more advanced scenarios, such as delivery, couriers, and fleets. In these instances, the priority should be to purchase a paid software with a subscription fee.
---
Conclusion
We hope this article (and all articles) helps you choose the tool to plan your routes with multiple stops and addresses. Finding the navigation app for the roads ahead is difficult. Of course, at times, you'll want the free version as part of your arsenal. That being considered, there is a big difference between the free and paid versions. This fact is especially true when you reach the higher tier of applications. The advantage or improvements to more advanced users can be a lifesaver. We hope this list of steps on this site will help you place the right order for your team. As always, let us know if you have any questions, comments, or clarifications. We are still here to support you in addressing ways and things to advance in your business. In other words, we got your back! That's the reason we are here!