Are you a delivery driver, operations head, fleet manager, sales representative, or service dispatcher? If you want to simplify your route planning activities, upgrade from an old-fashioned pen and paper dispatch system, or solve delivery service problems, then it is time to use a delivery route planner app. The importance of route optimization logistics is highlighted by the fact that academia is looking into route planning efficiency.
A route planning app generates the most efficient routes by handling vehicle scheduling and other optimization functions. This article seeks to focus specifically on the best route planner app for iPhone. We hope this gives you a good idea of which app to use for those multi destination route optimization.
Features of a Multi-Stop Route Planner App
A route planner app plots the most fuel-efficient and cost-effective routes and also offers the following features:
User-friendly interface – optimize routes, schedule work or delivery orders, and dispatch drivers using an ergonomic drag-and-drop interface.
Dispatch management – plan, edit optimized routes in real-time and send them to your drivers' web-based devices or smartphones.
Driver management and live driver tracking – monitor and track drivers' location and other information, such as idle times and drivers' habits.
Up-to-date high-resolution maps – layers of data on road speeds, commercial vehicle restrictions, and congestion, and other accurate information provide for successful geocoding of addresses and calculation of distance and travel time.
Performance data gathering – collect data on each route over a given time to identify areas of improvement.
Integration with existing IT setup – works with on-board computers, track and tracing systems, transportation management systems, and enterprise resource planning systems.
Customer support – offers instant 24-hour support and troubleshooting via email or phone to prevent productivity issues from glitches and technical problems. We don't need to tell you how important customer support is in this business environment. Trying to enhance customer satisfaction works toward the overall development of the product.
Why Use a Route Planner App?
Use a multi-stop route planning app to make optimized package pick-up and delivery appointments that minimize costs and effectively serve your customers.
Routing apps optimize routes and reduce labor, fuel, and vehicle costs.
You can track real-time vehicle and driver performance to ensure that delivery plans and schedules are well-executed and that your delivery personnel manages changes efficiently.
Improve customer service by providing accurate delivery times, options for delivery dates and locations, paperless transactions, GPS navigation, and customer tracking.
You may also want to read:
What is Route Planning?
Best Route Planner App for the iPhone
This article will review five of the most downloaded multi-stop route planning apps for iPhone and iOS devices – Route4Me, LogiNext Mile and Driver, RoadWarrior, PlaceMaker Route. We will compare their features, prices, and ease of use to help you choose the best iOS app for your route planning needs.
Route4Me
Downloaded 2 million times, Route4Me claims that it is the most used route planning and optimization app for iOS. You can download it from the App Store. Its users include delivery drivers, road warriors, field service technicians, field-sales, and field-marketing representatives.
It is suited for fleet management and businesses with multiple drivers since it can automatically plan and optimize routes with numerous stops for various vehicles. You can track vehicles and drivers in real-time on the website or your smartphone device.
You can track your drivers' productivity and see if they are busy and overworked to make better business decisions, such as increasing or downgrading your fleet.
Route4Me's monthly plan costs $10/month and $79/year per user for unlimited routes and stops. Its mobile free program allows ten routes per month with unlimited stops.
Pros
You can select where you want to start and end your route. You can edit and move stops in seconds.
Reports unbalanced deliveries, mileage, idle times for improved scheduling and driver management.
Easy to upload information and addresses in the Address Book.
A click gives you voice-guided turn-by-turn directions.
Track your progress by marking locations visited.
Store information on any step that you can search and use later.
Track the distance of each route and calculate driving miles.
Cons
Needs improvement in some back-end processes such as automatic dispatching and automatic invoicing.
It needs an option to turn notifications on and off.
It would be best if you switched back and forth when navigating. It uses a separate navigation app such as Google Maps or Apple Maps that sends latitude and longitude coordinates instead of addresses.
Needs to show low bridge and bypass route indicators, especially for large delivery truck users.
LogiNext Mile and LogiNext Driver
LogiNext Mile uses high-end machine learning algorithms to plan optimal schedules and sequences for your deliveries based on time, distance, live traffic data, and weather analysis.
This app helps businesses optimize delivery routes, schedule deliveries, plan delivery sequences, allocate trips, and track resources. LogiNext Mile ensures quality customer service through electronic proof of delivery, feedback capture, and post-task analytics. It is ideal for operations and fleet managers who need to manage last-mile logistics.
Categories of businesses that use LogiNext Mile include logistics and transport, retail, courier, e-commerce, manufacturing, pharmaceutical, and food and beverage.
LogiNext Driver helps delivery personnel manage their delivery schedule, optimize service time, deliver on schedule, and electronically validate delivery authenticity, capture feedback, and reduce the turnaround time for all the deliveries.
LogiNext Mile and LogiNext Driver work together to create a comprehensive route planning and management system.
LogiNext Mile pricing starts at $49.99/month per user and does not have a free version. LogiNext Driver is a free app. You can download it from App Store and Google Play Store.
Pros
Quickly send and receive instant messages from managers to delivery personnel in case of order changes and updates.
Delivery personnel can interact with each other, especially to share ground-level information about delivery destinations.
Validate accomplished deliveries by taking the signature of the receiver with a photo of the delivered product.
Record and collect customer feedback.
Record accurate delivery times for improved planning and forecasts.
Track the activity of all delivery vehicles and personnel to ensure compliance with policies and strategies.
Cons
The application is not compatible with all transportation and warehouse management systems.
The software does not route based on the pre-existing expected time of arrival (ETA).
Delivery personnel using LogiNext Driver cannot accept or reject dispatch requests coming from LogiNext Mile.
It needs an update in processing cash on delivery payments.
The app has loading issues and complicated processes.
RoadWarrior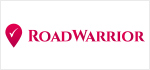 Road Warrior gives you customized and multi-destination routes based on customer availability, real-time traffic, and schedule.
Users include professional couriers, realtors, insurance agents, sales representatives, delivery teams and delivery drivers, and small businesses.
RoadWarrior lets users plan optimized routes with multiple destinations, plan courses for various travel types, and navigate using map apps such as Apple Maps, HERE Maps, and Waze.
The professional RoadWarrior Pro upgrade allows users to optimize routes with more stops, gives higher daily search limits, and provides web tools for account management, spreadsheet uploading, and report downloading.
Drivers can download the RoadWarrior app on your mobile device for free and log in using their team credentials. RoadWarrior pro costs $10/month and $100/year per user.
Pros
Upload and store delivery addresses directly in the app.
Adjust routes by merely dragging and dropping additional stops.
Route optimization options are available based on your personal preferences.
Input availability time windows to arrive at business locations during open or delivery hours.
Check-in into places to track delivery progress.
Send ETA to customers using Glympse integration.
Find addresses from your contacts or the web.
Cons
The application does not have a standalone map that is up-to-date but depends on other navigation apps that sometimes show incorrect roads and destinations.
You need to open the program on a Mac or personal computer to view the delivery routes and monitor drivers' progress.
The application requires a feature to store layouts and reapply them for deliveries that regularly use the same roads.
The app needs an offline option to navigate maps, especially when the user loses data connection.
The company recently doubled the subscription cost from $5 to $10 per month, which gained negative feedback from some old-time customers.
Customer service is limited to email.
PlaceMaker
PlaceMaker offers route optimization and displays with various numbers of stops. You can view your stops on the map or through your navigation apps such as Google Maps, Waze, Apple Maps, Uber, and Lyft.
Downloading the PlaceMaker app is free with limited features. A premium subscription lets you see the route line on the map and reorder lists in an optimal schedule.
PlaceMaker costs $3.99/month or $31.99/year for 25 stops per route. For 150 stops, you have to pay $9.99/month or $79.99/year and $14.99/month or $119.99/year for more than 150 stops per route.
Pros
Subscription options let you manage the cost by letting you choose the number of stops you usually take in each route.
You can sort stops by distance from your current location and sort stops for optimized routes.
The application displays the estimated travel time and distance between each stop.
You can share a list with other delivery personnel through Google Drive and update users with changes and updates.
The barcode reader appears directly on the list screen and scans FedEx, UPS Mail Innovations, and Royal Mail Mailmark barcodes.
CSV import supports generic CSV files, and Hermes manifests.
Cons
The app needs an address lock feature to avoid re-entering frequently used addresses. The 'favorites' process still has glitches. Entering more than 60 addresses takes time.
The free version does not optimize routes and not as hands-free compared to other apps.
Sometimes, street addresses do not show up as you approach your destination.
Two modes of adding stops, through append and insert options, can be confusing to some users.
Choosing between searching a location based on the address and GPS navigation coordinates can confuse some users.
The app could use some added instructions to help users navigate the app with efficiency.
Route
The Route app makes running errands, delivering goods, and route planning manageable for easy-to-follow multiple-stop driving directions.
You can add addresses from contacts, search from businesses, and add your current location as a destination. You can quickly email or print routes and perform turn-by-turn navigation using Google Maps, Apple Maps, Waze, or other navigation apps.
Route PRO offers a monthly or yearly subscription, which lets you manage up to 200 stops per route. Route Pro costs $6.50/month or $70/year per user. You can try Route Pro free for three days.
Pros
The app supports 200 destinations or stops per route with an unlimited number of routes.
Copy and paste 200 addresses all at once.
The interface displays the driving directions between each stop and the calculated way on the map.
You can quickly drop pins on the map for new destinations.
You can easily add previous stops to the route.
Easily print or email directions in a calculated way.
Cons
Some users complain of bugs in the system that send them miles off from the destination, which causes productivity issues.
The app does not get regular updates and improved features. Developers suggest users subscribe to their latest app, Droppath, which they claim has lesser bugs.
The app does not allow users to rename their stops and put notes on them.
The company asks users who already bought the app to pay for a monthly subscription. Developers claim that this is necessary to offset rising server costs and prevent the app from shutting down.
---
FAQs
The answer to "best" will always be relative. For delivery teams and drivers with tons of stops, then you'll want an application with that feature. Other users may have other top concerns, such as saving time in navigation or traffic data.
Apple Maps is a useful GPS navigation app on the iPhone or tablet to plan a route between two locations. It is native to iOs and has some benefits. However, it is widely agreed that Google Maps is the superior of the map apps for navigation to one or more locations.
---
Make a Cost-effective Choice
If available, try a free trial version of the delivery route planner app before upgrading it to a premium or professional version.
While there are significant differences between free and pro versions, trying a free version familiarizes you with the user interface. You can check the drag and drop capacity, app quality on desktop and mobile devices, ease of use, integration with navigation apps, and other features the route planner app does not have that are critical to your business.
Choose a route planner app that fits your budget. When paying, choose the monthly payment option instead of the annual subscription, especially for products from startup companies and developers.
Identify what kind of end-user you will be and to what extent you will use a route planner app to increase your sales, service your customers, and boost your productivity.