Key Takeaways:
Sunday shipping can improve customer satisfaction and help businesses stay competitive.
Not all shipping carriers offer Sunday delivery, so research which carriers do before selecting one.
Planning ahead and ensuring proper staffing is key to successful Sunday shipping.
Weekends, especially Sundays, are the most preferable times for consumers to receive their packages as they don't have to go to work. So, you must plan your shipping strategies around weekend delivery, keeping in mind the increased order volume around weekends.
While many e-commerce businesses work seven days a week to process orders, they still tie up with third-party logistics (3PL) providers for deliveries.
Contrastingly, many logistics providers are on resting mode on Sundays. So, they may not always be available for shipping on Sundays. As a business owner, you would want your customers to be happy with prompt deliveries.
Hence, you need to ensure that weekend downtime on shipping does not obstruct your delivery timelines. This blog will help you know more about the shipping services that work on Sundays.
Do Shipping Companies Offer Sunday Delivery?
There are times when companies need to make deliveries beyond their work week. Every mail carrier has its own schedule and timing to deliver parcels. Some offer Saturday delivery, while some offer Sunday delivery based on their business model.
But if you are going to be shipping on Sundays, but facing issues with time crunch, you need strategic planning to avoid delivery delays. Almost all major shipping companies provide Sunday deliveries by charging an additional amount for weekend shipping. So, which delivery service to choose from FedEx, DHL, USPS, and UPS? Let's explore them and find out the options that deliver on Sundays.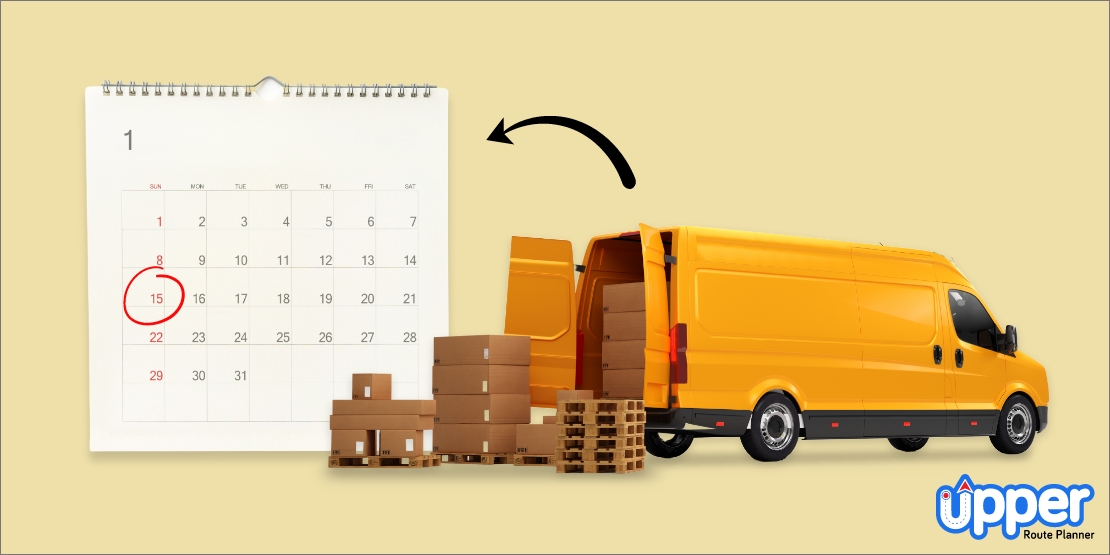 Does DHL deliver on Sunday?
No. DHL doesn't ship deliveries on Sundays in the US. But, some countries of Europe and Asia can avail their weekend delivery services. However, these services may be largely restricted to Saturdays. So, when it comes to weekend delivery services, DHL comes with the most limitations.
DHL offers many shipping services and solutions for business requirements. It has suitable shipping solutions for small, medium, and large business sizes. You can also avail of software integration solutions if you wish to opt for DHL.
Here are a few popular services they offer:
DHL Supply chain
DHL Global Forwarding
Does FedEx ship on Sundays?
Yes, FedEx does offer Home Delivery on both Saturdays and Sundays. A report shows that around 80% of the U.S. population received deliveries on Sundays through Fedex home delivery. On top of that, the normal residential delivery is available at no additional cost.
Although FedEx offers free weekend deliveries, there are a few limitations on the packages to be eligible for free home delivery. However, factors like destination can impact the price. FedEx uses zones to determine to ship based on distance.

Moreover, the cost may vary based on size, package type, weight, and density. The package requirements are 150 lbs, up to 108″ length, 165″ length plus girth (L+2W+2H).
Does USPS deliver on Sunday?
Yes. United States Postal Service (USPS) delivers Priority Mail Express packages and Amazon packages on Sundays. Monday to Saturday are their usual business days, while Sunday is called the resting day.
The USPS also delivers Amazon packages such as Amazon Prime mail on Sundays. With USPS Priority Mail Express, you have the benefit of two-day or next-day delivery by 6 pm at a flat-rate. It comes with up to $100 of insurance and USPS tracking with most shipments. The price also includes signed proof of delivery (if requested during purchase).
Although USPS has a long list of prices, the exact price will vary based on parcel weight, type, size, and shipping distance.
Does UPS deliver on Sunday?
Yes, UPS offers delivery from Monday to Saturday. The Sunday delivery option is available for residential packages and people who use the UPS SurePost service. Needless to say, you will need to pay somewhat higher shipping rates if you want faster delivery.
The additional delivery cost will vary based on the factors such as weight, size, and the distance of the location. UPS also offers a next day delivery option till Saturday. So, the parcel must be of up to 150 lbs, and have a length of up to 108".
Can You Ship Mails on Sundays?
As we saw, shipping on weekdays and weekends differ based on the factors decided by the delivery service company.
If you wish to send parcels on a Sunday, you can opt for FedEx. Businesses can take the opportunity to schedule pickups on Saturdays and Sundays with FedEx as per their eligibility criteria. You can contact their executives to know more about qualifying for the same.
USPS, on the other hand, doesn't offer package pickups on holidays or weekends. You can request a Saturday or Sunday pickup, but it may not happen until the next operational day. So, if you place a request on Saturday afternoons, it will be scheduled for Monday pickup. But, that Monday shouldn't be a postal holiday. You can schedule a pickup from Monday to Saturday till 2:00 AM CT on the pickup day.
USPS offers free pickup for Priority Mail Express products, Priority Mail items, First Class Package Service Commercial products, and international or return packages. First Class Mail products are also picked up if you combine them with one of the high-end items mentioned above.
Lastly, you may not be able to avail of weekend deliveries with DHL in the US. However, a few regions of Asia and Europe have the opportunity for weekend deliveries.
How to Perform Sunday Deliveries on Your Own?
You can deliver on Sundays by starting your own delivery service. For instance, if you own a restaurant and want to make fast delivery of meals, you can hire your own team of drivers.
Local delivery businesses such as flower shops, dry cleaners, or pharmacies can also take the advantage of their own delivery service. It will save you from getting into a third-party logistics provider and reduce money on shipping costs.
Keeping an in-house delivery team helps you remain in control of all the delivery operations and manage your drivers. You can have a strategy to plan things with your dispatch team and keep things streamlined. In short, you can choose which vehicles or shipping carriers you need.
Those who run a furniture delivery company or a caterer can start a cargo van business based on your requirements. Since you are ready to perform deliveries on your own, leave the hassle of route planning to a route optimization software.
Routing software makes time-saving and cost-effective deliveries by finding the best routes and assigning them directly to your drivers. Additionally, your delivery executives can also capture proof of delivery after task completion.
Optimize Your Weekend Delivery Process with Upper Route Planner
Worried about last-mile deliveries or stuck with a workload of shipping products on Sundays? You can let a route optimization software plan and manage your dispatch routes and make some extra deliveries during weekends.
Upper is packed with advanced features that reduce the manual work of assigning routes to your drivers. It makes things easy and smooth for your dispatch managers. Here's how:
The feature to import addresses directly from your excel file reduces back office workload and helps you add multiple stops in a few seconds.
Your dispatch managers can review the addresses and edit them if needed. They can also add/remove duplicates as Upper's smart algorithm highlights these automatically.
Advanced route scheduling and reassigning is easier on Upper. So, in case there's weekend shipping required, you can rest assured that it will be performed on time.
It uses time and distance-based sequencing and lets you set priority levels in case of urgent delivery requirements.
In case you are wondering how you will know if a parcel is delivered or not, Upper will ask the delivery person to capture e-signatures or click photos as delivery proof.
Find Optimized Routes for Weekend Delivery
Want to ship packages on Sunday? Get the best routes from Upper to edge-past peak hours traffic on weekends. Follow the shortest routes and wrap your schedule early.
Start Using Upper

FAQs
USPS does offer services on a few selected holidays. You can check their holiday schedule to get more information about it. If there's a holiday on Saturday, then the previous Friday is considered as a holiday mostly for all USPS employees. Similarly, for a holiday occurring on Sunday, the next Monday is considered as a holiday. So on these days, mail carriers may not make deliveries.
Mostly, logistics companies do not offer night time delivery services for some reasons. Businesses are not active during the night, so nobody would be available to pick up packages. And for residential people, it would be impractical to deliver at home considering the sleeping time and chances of delivery failures.
Conclusion
Shipping on Sundays is possible if you know which carriers and types of services would meet your requirements. Whether you have a small or a large business, you can opt for the shipping companies mentioned above. While making weekend deliveries, you need to ensure that your delivery routes are pre-planned.
As far as routes are concerned, leave the burden of manual route planning to a smart optimization software like Upper. It not only helps you plan routes but also takes care of your drivers and delivery schedule. So, what's making you wait longer? Start your FREE 7-day trial now!