We are in a world in transition. The Coronavirus pandemic has forced our societies and business practices to change wholesale. One of those big transitions relates to how customers acquire goods: instead of getting things in person, increasingly, people are looking to get things delivered to them.
This trend is present in all businesses, across all sectors, and across all countries. Not surprisingly, this means lots of opportunities for many. This article looks at some questions to think about when starting a delivery company. This is the first of a series of several articles.
1 – What is the opportunity?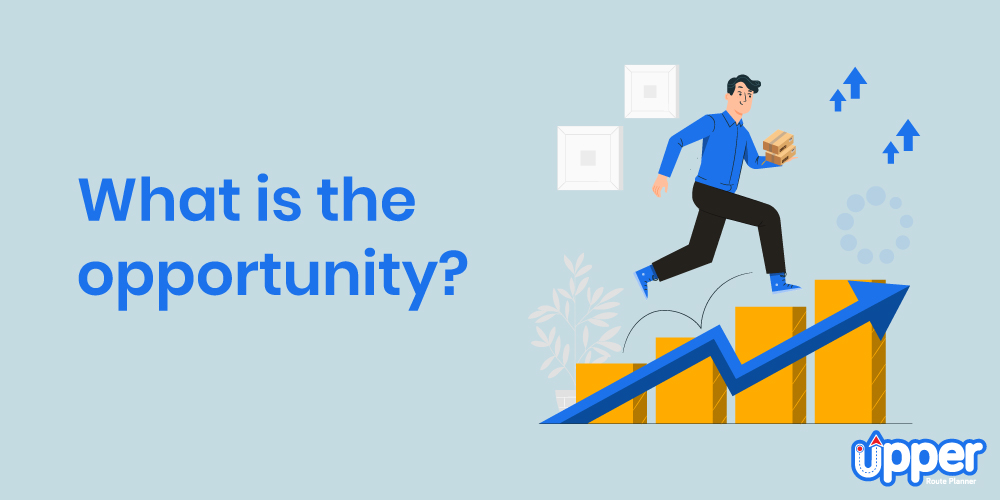 The first thing to know is that worldwide the trends are in current demand and growth for delivery. Any type of business that deals in delivery can expect to see growth. This applies to business owners looking to start a courier service business or any small business dealing in local food or retail.
According to Logistics News, the analysts forecast a compound annual growth rate of 12.76% for the last-mile delivery service market in North America from 2018 to 2022. The analysis says that the delivery industry's global market could reach over $53 Billion by 2027.
Of course, with the advent of the Covid-19 pandemic and the subsequent stay-at-home orders, we have seen an explosion in demand for food delivery services and logistics services. This accelerated an existing trend towards digitization, online customer service, and the home delivery business's advent. We see an accelerated downtrend for the retail / in-person experience and the delivery service business's rise.
This trend is experienced worldwide and means that many people are now commencing a business of their own, either courier services or a small business in last-mile retail or food logistics.
The last trend is working for one of the big companies. Amazon is known for Amazon Prime; however, a lesser-known service they run is Amazon Flex, a platform where users can become an Amazon delivery service partner. This article will focus more on those readers who wish to start a business or looking for courier management platforms.
2 – What is the Landscape, and Where Can I Fit in?
The delivery service business – or courier business – is most well known for its "big players." We all know UPS, FedEx, DHL, Uber, and so on. What's less known is the interaction between these big players and the smaller courier businesses. This will give more insight into the pros and cons of whether or not to start your own delivery business.
The Big Players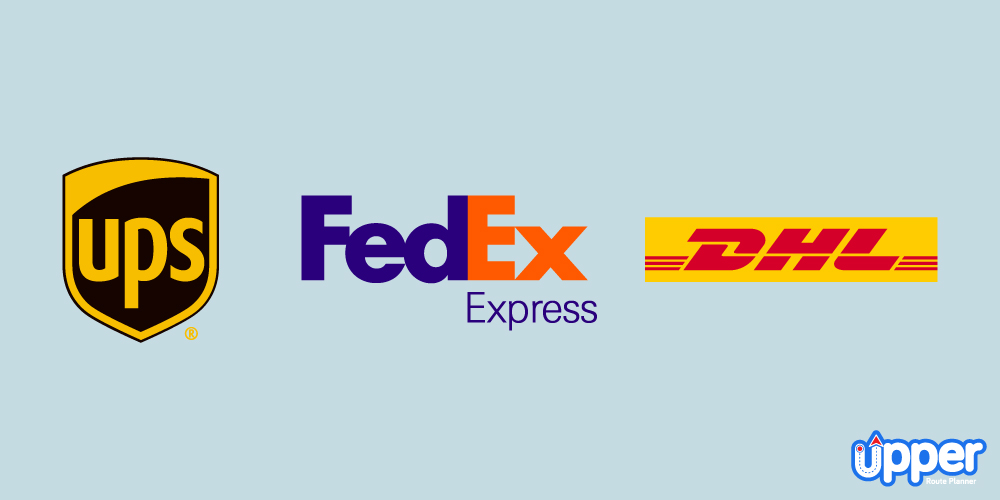 The big players have lots of advantages. They have brand recognition. If there's a courier service provider we know, it's one of the big 3. They also benefit from having established courier clients. This customer base means that they have repeat customers and a steady stream of money coming in for their cash flow.
Another advantage of the big players is that they have well-established practices for delivery boundaries and efficient vehicles and materials.
The final advantage is that they have advanced algorithms for deliveries, leading to a lot of success for them and their shipments to current customers.
Small Players
As a small package delivery business owner, there is always a place for you to compete while commencing a business doing deliveries or your own courier service. As we all know, in the end, David Goliath by finding opportunities in the market and create a new business that will satisfy specific niche customers. It would help if you also thought of the business expenses.
Specifically, success for a smaller courier service lies in additional flexibility and responsiveness. Creating close and loyal connections with potential customers will also improve the success of your courier business. Examples would be same-day or last-minute deliveries (we can think of flowers, or sensitive and last-minute medical samples that need to be shipped, or architectural plans that need to be brought across down, and so on.
Again, the other advantage, much like David, is that a small courier service can be nimble in the sense that you have very little overhead (except for your advertising costs). Therefore, you can provide courier service at a competitive rate for certain customers.
3 – What are the Types of Delivery Businesses?
There are many different types of businesses that you could start. The most popular courier businesses models would be to start with a van; there are other types of vehicles one could use, such as:
Courier fleet;
Vans (small and big);
Bicycles;
Motorcycles;
Mopeds.
The list of customers will also be very long. Identifying your best niche will be part of your business plan process. We've named a few earlier, but here is a longer list:
4 – How do I Start My Own Delivery Business?
There are many requirements to start your own business. We will address some general needs for business operation and some specific software needs.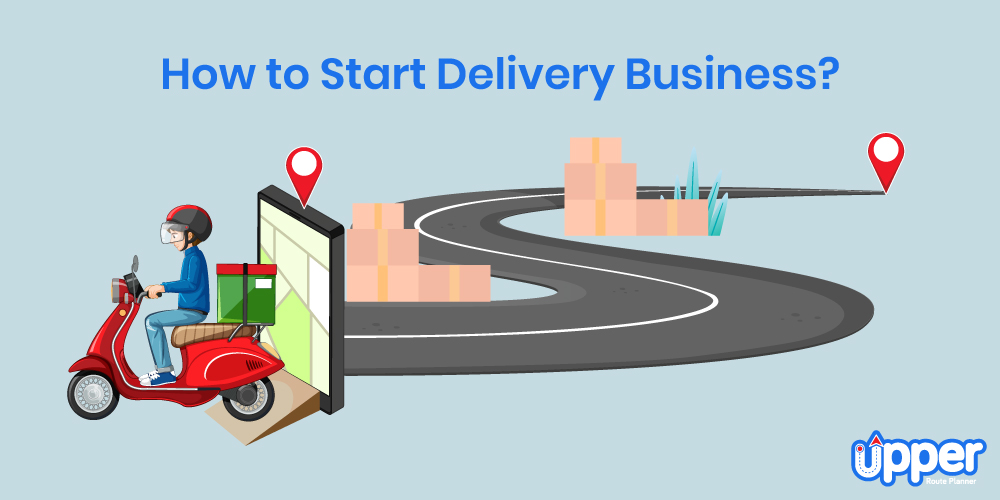 General Needs: Business Planning and Set-up
Below is a list of necessary steps when you start any business:
Business Plan: Of course, you need a business plan and a delivery company's business structure. As we discussed earlier, you need to know who your target market is, what services you are offering, your business name, upfront costs, and how you will deliver them. You will have to do proper market research.
Legal and Administrative: There are many tasks to address when starting a business. This includes acquiring a business license, choosing a name, acquiring startup costs, and getting liability insurance. It should be a limited liability company, get state permits, cargo insurance, business insurance for delivery service, etc.
Acquire a Vehicle: In most cases, a car will not be suitable. If you are going with a ford transit cargo van, larger vehicle, or climate-controlled trucks, this step includes choosing to buy or lease a vehicle or car for your business. Also, other equipment costs like a hand truck, box truck, etc. You will also be hiring delivery drivers with trucks.
Marketing: Owners need to think of marketing resources such as websites, business cards, social media platforms, etc., and the best way to attract customers through it. A simple idea or content can also boost built-in demand and performance.
We will go more in-depth on these aspects in the next articles in this series.
Software: Route Planning and Optimization
At its essence, a business needs to make money. The core equipment needed is route planning tool, such as Upper Route Planner. The main reason that you need a Route Planner is because of the "Travelling Salesperson Problem." As we've covered in other articles, when you have 12 stops, you are in the millions of combinations possible. It's impossible to guess the fastest route.
Upper Route Planner is the ideal delivery service partner for a successful package delivery business. We feature a multi-platform app, an unlimited number of efficient routes, unlimited stops, the ability to collaborate in a solid team, a simple and well-designed user interface, and outstanding customer support.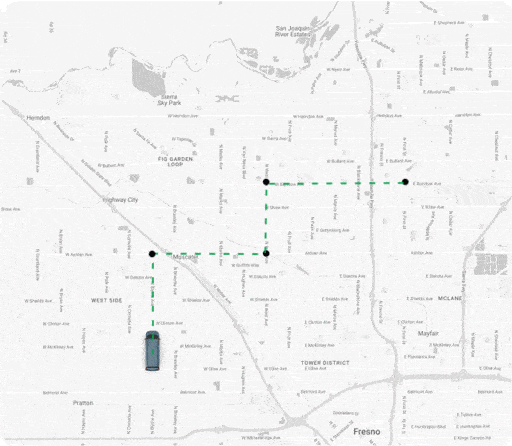 Conclusion
Whether you are starting bike courier services, bicycle courier services, or any delivery service business, you should consider advanced route planning software. The next blog posts will look into a "self-assessment" if this is the right business for you. It will also run through the business planning, the entire last-mile process and considerations for acquiring a vehicle. We hope this helped you clarify some questions about starting your business or an errands service. Our goal is to be useful and get you generating income. Please let us know if there's anything else we can add for you.