Making deliveries professionally isn't as simple as picking up couriers from point A and dropping them to point B, then points C, D, E, and F.  Planning the best route to make these deliveries in a manner that saves both time and money is crucial for any organization that makes last-mile deliveries to its clients like UPS, DHL, FedEx, Doordash, etc..  Route planning is more than finding an optimized route for a single vehicle that has multiple stops. Usually, there is a fleet of vehicles involved and a vast area that has to be covered in a limited time and in a way that is friendly economically.
Does sitting with a pen and paper and trying to fit multiple destinations on a map or using google maps manually to find a route for delivery drivers seem redundant and a big waste of time? Then you are at the right place as we have done the heavy lifting for you and you can find the best route planner app for delivery drivers to make life easier and organized. We have also got you covered on the basics about the delivery route planner app iPhone and features to consider in the application.
What is a Route Planning App and When Do You Need One?
We have already covered you on the basics of route planning and the different ways to do the same. Here, we are going to cover the method of route planning that is ideal for small businesses looking to grow and have an optimized multiple stops delivery system- using a route mapping software.
Using google maps or any similar software to find a route for deliveries is feasible for small enterprises that have less than 10 deliveries to make in a day with the deliveries are not very scattered and there is only one driver to manage. If you have multiple drivers, or if you want to collect data to increase the quality of service to customers, then investing in a good route planning tool is a good decision.
These best free route planner app for delivery drivers are available across various platforms like App Store, Google Play Store, can be used on PC, laptops, mobile phones, and tablets to facilitate easier use on the platform that works best for you.
9 Best Route Planning Apps for Deliveries in 2021
1. Upper Route Planner (
TOP PICK

)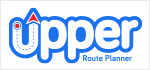 Upper Route Planner is widely considered the best route planner app for delivery drivers who are planning a route with multiple stops. It is used by couriers, retail delivery customers, food delivery customers, and many more. What makes Upper Route planner stand out is both the simplicity of the design and the powerful optimization algorithms. The app was created with users in mind, using a "human centered design" approach. This means that every step of the process is very easy and intuitive. Users love the fact that it's very straightforward to add stops, optimize routes, navigate to the stops, record data, and create reports. Users also love the beautiful style of the whole system.
One enormous feature is that it is a multi-platform application. There is a full complete feature set on three different platforms; Computer (web/cloud), and mobile (iPhone and Android). These three portions of the applications sync in real-time, so you can add stops in one, optimize in the other, and record them in a third app, and they will sync across platforms. Some of the favorite features reported by users the "smart" address input features (include location-based and error-proof address input), the quick import feature, the favorite routes feature, and the ability to create route conditions (like avoid tolls roads, avoid highways, etc.
Pros
Intuitive and easy to use – Solve the route planning problem quicker and easier;
Pricing – Upper Route Planner offers the best quality to price of any app on the market;
Multi-platform – Has a website version as well as an Android and iPhone applications
Great optimization algorithm
Cons
Team features – It is difficult (although possible) to share routes to teams. New upgrades are expected in the first half of 2021
Text Notifications – There currently are no text notifications to users. These features on the product road map, expected in the first half of 2021
2. MapQuest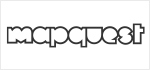 MapQuest is the most downloaded free app for delivery drivers. It has various features for both personal and professional needs. To plan route using MapQuest, you can either import a spreadsheet containing all addresses or manually copy-paste addresses into the search bar and view your optimized schedule on the map. It offers a free version that allows a maximum of 26 addresses on a trip and can be used for one driver only. If you have more complex needs, it has several paid versions depending on your requirements.
Also, it allows you to prioritize between the shortest time and shortest distance to plan the route, depending on the urgency of the delivery. MapQuest also offers an option to automatically re-orders stops to find the shortest/ fastest route and has an option for round trips which is perfect for businesses that have a central warehouse for drivers to pick up their deliveries. All these features are in addition to regular route optimization features like avoiding U-turns, toll roads, etc. It also allows you to share the route to drivers through a text message and can be viewed on other GPS navigation software like Google maps. Here are some pros and cons of this best route planner app for delivery drivers:
Pros
Has a website version as well as an android and iPhone application
Gives both drivings and walking directions if needed
Driving friendly features like night mode, speed display, real time traffic data, etc.
Cons
Has pop-up ads in some versions
Hard to see the design on  mobile phones with smaller screens
Can be used only for 1 driver
3. Route XL

Route XL allows you to make multiple stops when you map a route that includes multiple drivers, in a way that saves both time and fuel, thus lowering costs and emissions. It has a free version that allows up to 20 locations per route and has paid options that allows you to have 100 and 200 addresses per route.
Even though they don't have an option that allows you to import a spreadsheet (an important feature if you have 50+ deliveries), it does allow the user to copy-paste multiple addresses at once. It allows you to export delivery routes to different programs like Apple Maps, Google Maps, etc. and has more advanced route optimization that allows you to split the stops among multiple vehicles with different load-carrying capacity.
However, the route optimization settings can't be changed from driver to driver, and one set applies to all. Thus Route Xl is best for small to medium fleets with less than 100 vehicles. Let's look at the Pros and Cons of Route XL:
Pros
Allows splitting of deliveries between multiple drivers
Gives the route with lowest carbon emission
The route plan/map can be viewed on 3rd party apps
Cons
Can't import a spreadsheet
4. Flightmap

Flightmap is another top-notch route optimization service that has a free version, allowing you to make 200 stops per month between 2 drivers and has small business and growth plans for more volume of deliveries.
It allows vehicle-based optimization, with advanced route settings like a maximum number of vehicles, maximum stops per vehicle, etc. to plan your resources better. In addition, it allows you to monitor and manage routes easily, and import data quickly through a spreadsheet or by copy-pasting. However, it has the same issue as that of Route XL, not allowing individual driver settings. Below are some strengths and weaknesses of Flightmap:
Pros
Advanced route settings like the maximum number of stops per driver
Allows live driver tracking
Gives performance metrics
Cons
Doesn't support spreadsheet uploading
No room for driver customization
5. Onfleet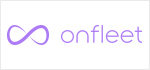 Onfleet has revolutionized the concept of last-mile delivery, with a complete toolkit for its users that includes end-to-end route planning, and analytics that help you improve customer satisfaction. Onfleet is a complete solution for some businesses, offering both multiple stops route mapping and delivery management services. Onfleet has a 14-day free trial and then offers 4 different kinds of plans depending on your needs.
Onfleet is an easy to use navigation app with user-friendly desktop and mobile versions, making it easier for new drivers to get a hang of the program. With features like driver chat, real-time tracking, predictive ETA, status updates sent to your customers, it makes the ideal platform. But more importantly, Onfleet allows you to create individual driver profiles and settings, like different start/endpoints, shift times, etc. which is a crucial feature if all your drivers have different shift times or start their deliveries from different points. Here are some pros and cons of Onfleet:
Pros
Easy to use and implement
Customer can track the progress of their deliveries easily
Great chatting interface for quick updates
Ability to have individual driver settings
Cons
There are reports of technical difficulties with the application, resolved quickly
Inaccurate map for hard to reach the location within the United States
6. OptimoRoute

"Organizing the Mobile Workforce" OptimoRoute provides routing and optimization services to every kind of business, food delivery, cleaning and maintenance services, retail and distribution services, waste collection, eCommerce, etc. OptimoRoute offers a 30-day free trial and has 3 plans to fit your needs.
It allows you to easily import routes through a spreadsheet containing all addresses and supports multiple parameters like service time windows, and plans your route in support of all parameters and sends the directions directly to drivers' phones and accommodates mid-route changes easily in drivers' phones. It also accommodates rush orders easily along with living tracking of your drivers' progress and accommodates personal driver settings. Let's look at some pros and cons of OptimoRoute:
Pros
Higher cost-effectiveness over some other apps
Can plan the whole week with multiple driver settings
Easy to use software
Ability to add stops to route in progress
Cons
No SMS notification for customers
The software has no option for delivery verification
7. Route4me

Route4me Route Planner is designed "For every business whose employees, subcontractors, or vendors are on the go". Route4me saves businesses from early morning routing chaos, and it is ideal for companies with 10+ addresses per driver and claims to generate 25-30% shorter routes. It offers a 30-day free trial and has plans based on recurrent deliveries and geographical territories and not based volume like most of its competitors. The subscription fee is based on your customizations and you can select features by paying a price for each one.
They give a ton of information as well as allow for a lot of customization on the routes and gives you the ability to view them as a grid on a map, single route views, etc. However, the application assumes all your drivers start at the same time from the same point. Below are some pros and cons of Route4me:
Pros
Easy to use and quick
Improves scheduling and makes the most effective deliveries
Easily add new stops to vehicles already in route
Ability to plan routes using pre-set ETAs
Cons
Can become very expensive
No room for customizing driver profiles
8. Road Warrior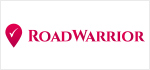 Road Warrior is the perfect multi-stop route planner for drivers to cut time on the road. Dispatchers are easily able to create and optimize routes by importing spreadsheets containing addresses and then send directions to drivers' phones. The dispatchers are able to view the progress of the drivers and make updates in the in-process routes as needed.
Road Warrior offers a free version with limited features, an individual and a team plan depending on the number of drivers. It, however, doesn't allow drag and drop scheduling, and the team dispatching experience is not a smooth one and drivers' progress can be viewed only through the website and not through the mobile application. Here are some pros and cons of Road Warrior:
Pros
Works well with Google Maps, Apple Maps, etc.
User-friendly website version
Great pricing
Uploading stops without attaching them to a driver
Cons
Customer service only through email
Difficult to change routes once they are sent to mobile apps
9. Routific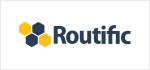 Routific is "Route Planning without the Hassle". Routific planning and optimizing a route is very quick, sending directions to drivers' phones is easy and keeps track of drivers' progress throughout the day and updates ETAs automatically. It sends automatic messages with the planned delivery times and delays to customers, captures the signature within the mobile software, which makes the administration of the process relatively easier. Furthermore, it is very easy to update and change routes with Routific.
It offers 2 basic subscriptions and a premium plan for more complex needs. Routific has great support through phone, live chat, and email which can be handy for drivers facing technical difficulties on the road. But canceling your plan is a bit harder, as you can cancel only through customer support and no online option is available to do the same.
Lastly, the Routing Algorithm distributes a number of stops equally rather than distributing deliveries based on time and distance. Let's look at some pros and cons of Routific:
Pros
Sends messages to customers regarding ETA and delays
Easy to modify routes
Easy to learn
Cons
Manually modifying route is hard
Unreliable map in remote areas within the United States
Important Features of Route Planning Apps For Delivery Drivers that Make Life Easier
1. Availability across different platforms
One of the first things to consider while selecting a good route mapping application is its availability across different platforms like App Store, Google Play Store, and PC and Mac either through a website or software.
2. Easy to Use
Another pivotal feature that is often looked over is the learning curve associated with the software. If the routing tool is hard to get accustomed to and needs a lot of training, a lot of time that drivers can use to make deliveries will be spent learning the program. With a large or growing workforce, this is a big challenge.
3. An easy and quick way to import data
This is a very important factor when it comes to choosing a solution that helps you map a route for your business. If you have to make deliveries at more than 10 addresses, then copy-pasting addresses or typing them in the search bar could take hours. If the application supports you to import a spreadsheet then you can jump to the core of the task quickly find route for your deliveries.
4. Tracking and notifications
Being able to track your drivers and their progress is the most vital feature in this list. If the software allows you to track your drivers and see if they are stuck in traffic jams due to accidents or weather, something that occurs quite regularly you can make necessary updates and increase your customer satisfaction. Also, if the app automatically sends notifications to your clients with changes in ETA that just makes things easier.
5. Ability to make modifications to routes
The capacity to make changes to routes within the app with just a few clicks is very significant in the practical world. A lot of deliveries get rescheduled, canceled, or added at the last moment. If the app can find route with these changes and quickly do so, then it is quite good.
6. Customizable driver profile
Managing a large workforce or a fleet that works around the clock can be quite tricky when the app doesn't allow you to integrate individual driver preferences like the number of stops per driver, different start/endpoints, different work times, etc.
Plan quickly, deliver faster, delight customers and get home early.
Everyone deserves to have simple and easy route planning.
---
FAQs
No one application that fits the needs of every company that operates with a mobile workforce and based on the size and type of your business, certain apps are more practical for your needs. But Onfleet has grabbed the attention of most companies due to its vast catalog of features and is continuously generating new customers and making timely deliveries every day.
The answer to this question isn't as simple as yes or no. It is possible to plan a route using google maps by adding each address in the search bar and reordering stops on the map, but it is practical for companies making less than 10 deliveries, and the frequency of making those deliveries is very low. Besides, google collects customer data, which isn't ideal for professional companies looking to grow.
Any company that makes last-mile delivery like small couriers, food deliveries, retail stores, waste collection, etc. that operate on the B2C (Business to Customer) model needs a route planning app to maximize profits by planning the best route and using resources in an effective way.
Most route mapping solutions do offer a free version with basic features that can be experimented until you know what features are the most valuable to you. However, in most free versions, a limited number of stops can be made and can be used with a limited number of drivers (generally one driver).
---
Conclusion
We hope that these 8 route planner apps for delivery drivers will help you manage your deliveries easier. Offering free and paid versions along with a variety of features makes deliveries seem effortless, quick, and organized. There are countless more routing apps like CoPilot, Workwave Route Manager which perform the same functions and make a good last-mile delivery system.
Apart from the apps for delivery drivers, we have also covered important features that will help you to choose the best solution for your business and control the entire company at one single platform. Along with this, we have also tried to answer the common questions related to the best calendar apps in the blog post, but if you still have any questions or want to share your views on this topic, you can connect with us through our contact us page.